How To Clean Converse Chuck 70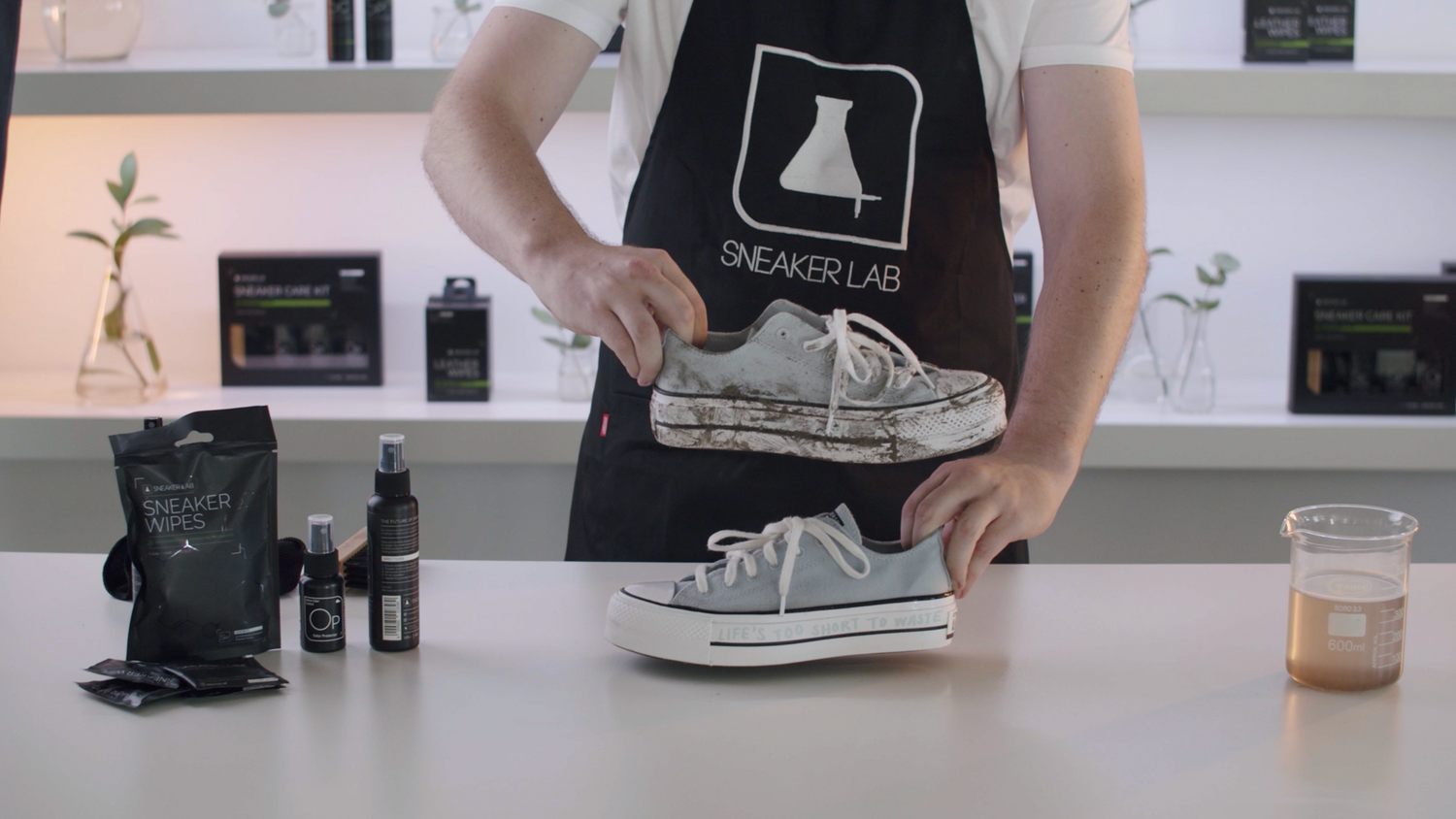 Sneaker LAB is an environmentally conscious sneaker care brand that has a product range designed to reduce the impact on the environment.
We wanted to highlight conscious brands and sneakers that are practicing sustainability and reducing waste in their production, and how our products can clean these conscious sneakers.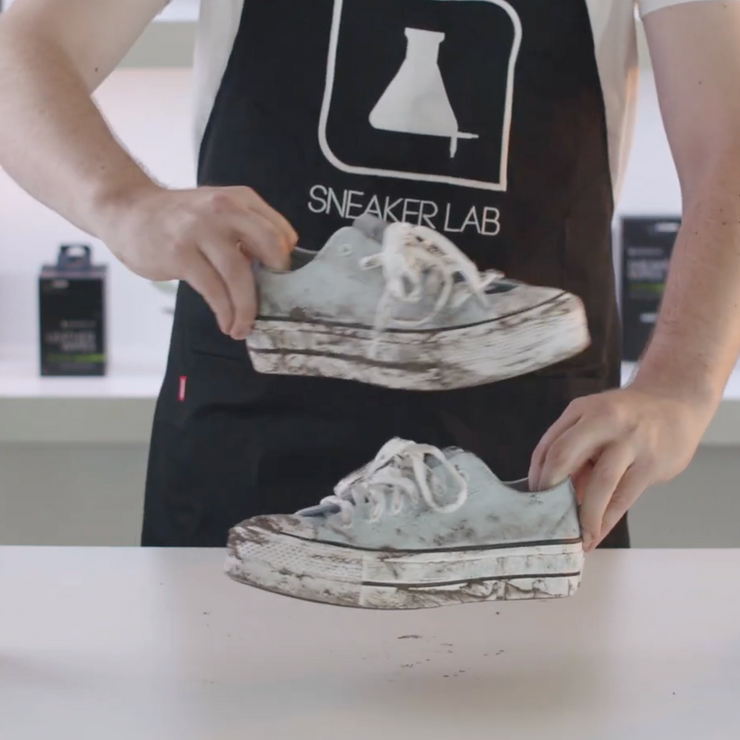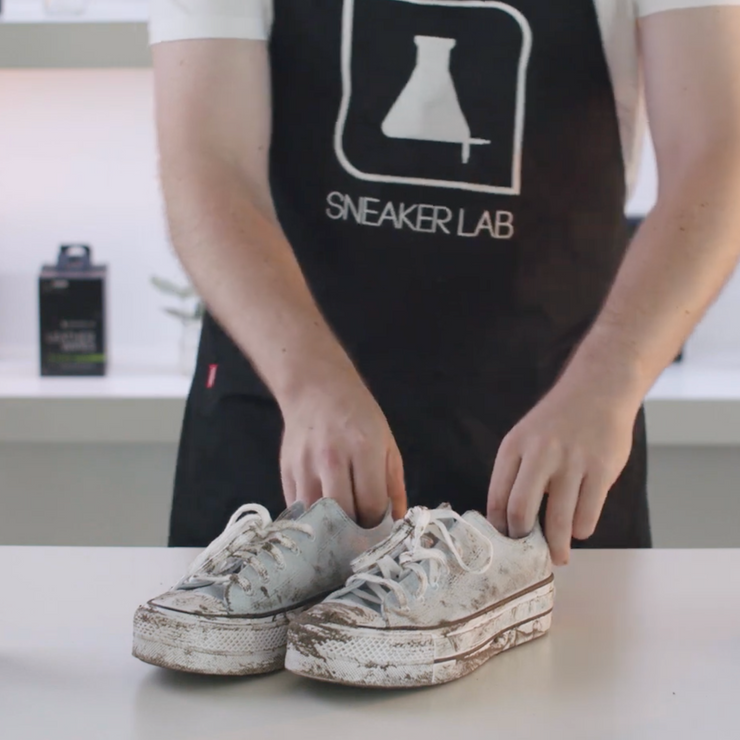 We have our hands on a pair of Converse Chuck 70s from the Renew range which uses 100% recycled polyester that came from used plastic to create the canvas.
The Soles are also recycled as can be seen from the distinctive speckled outsole made from regrind recycled rubber.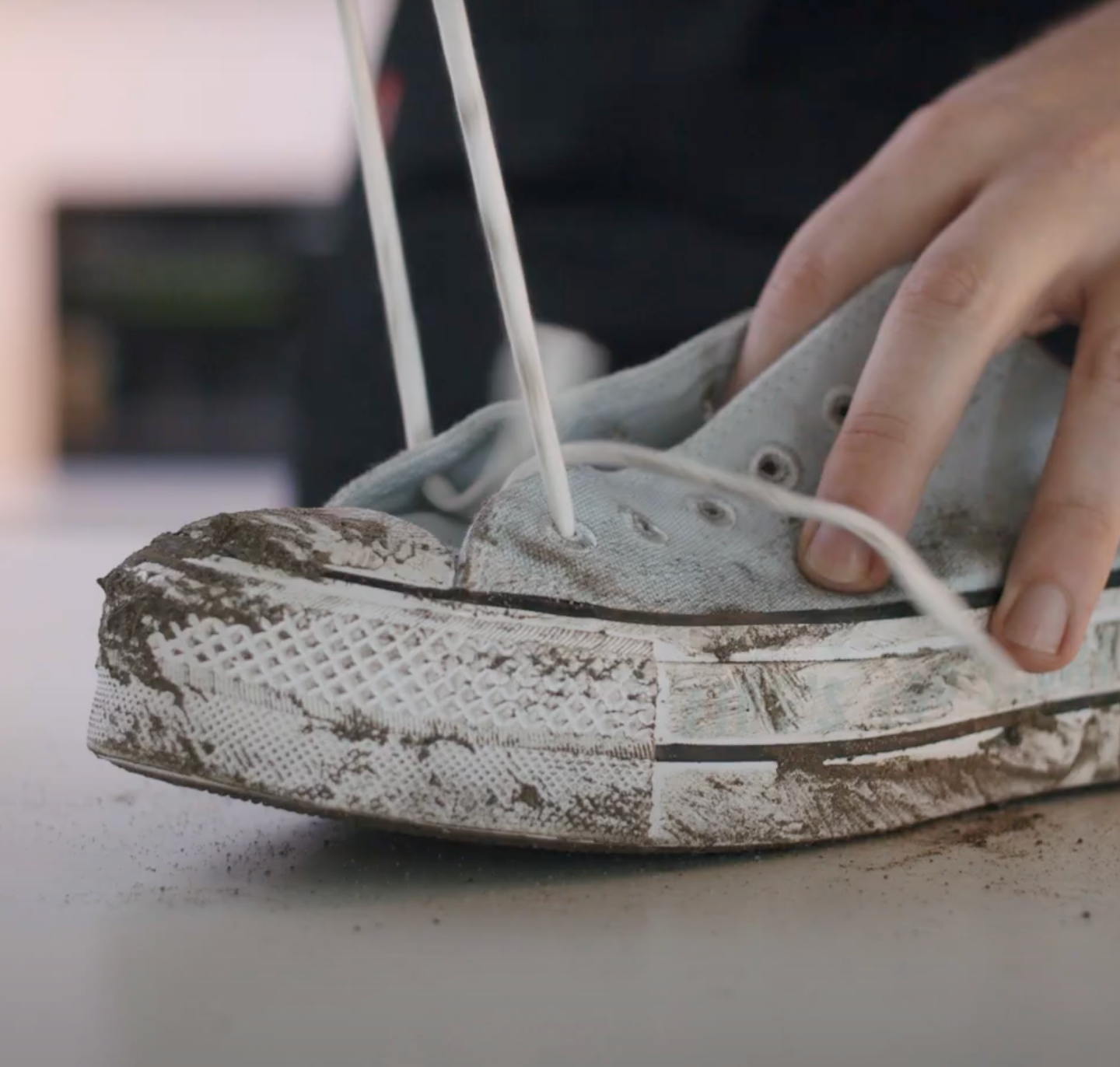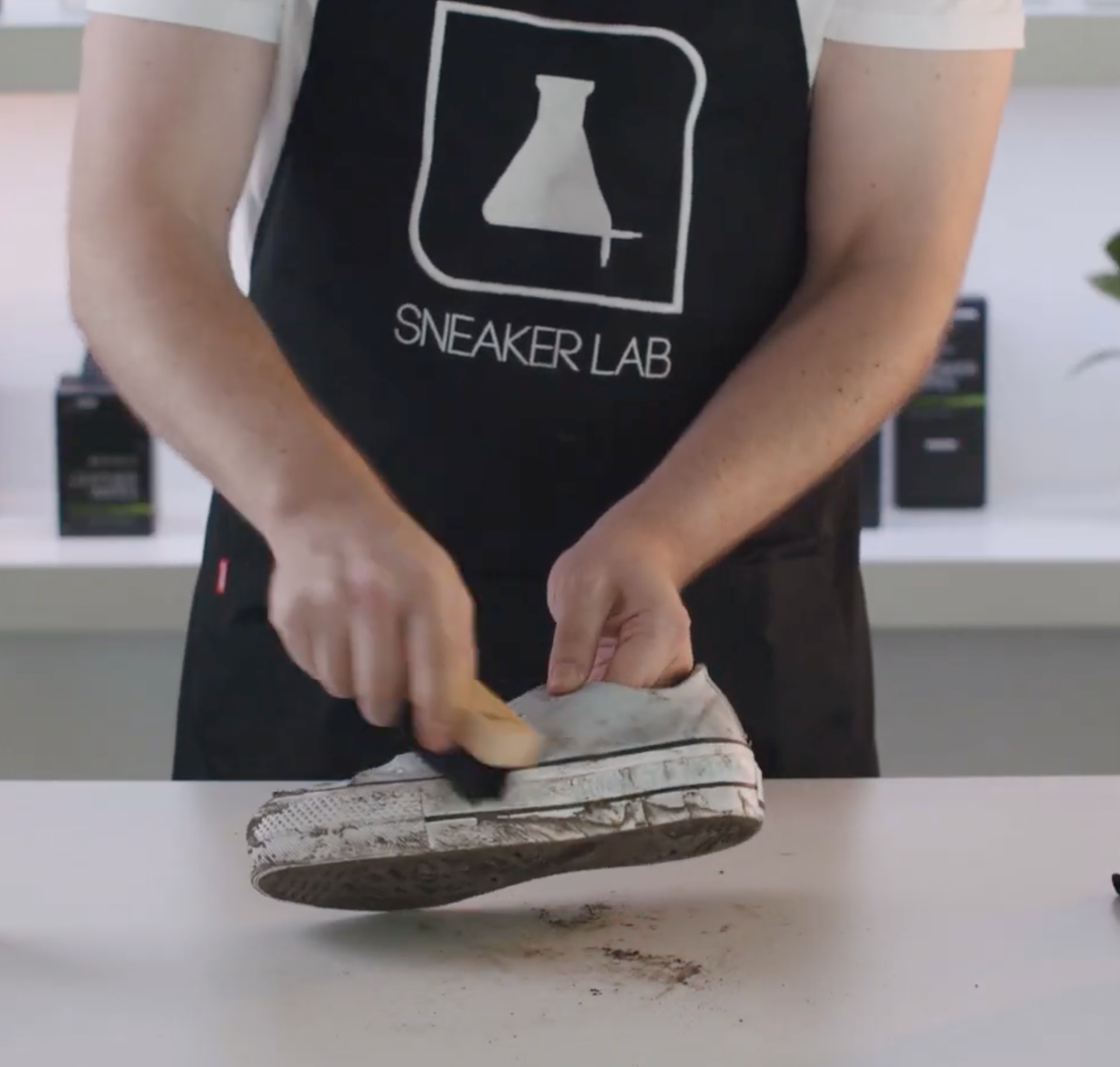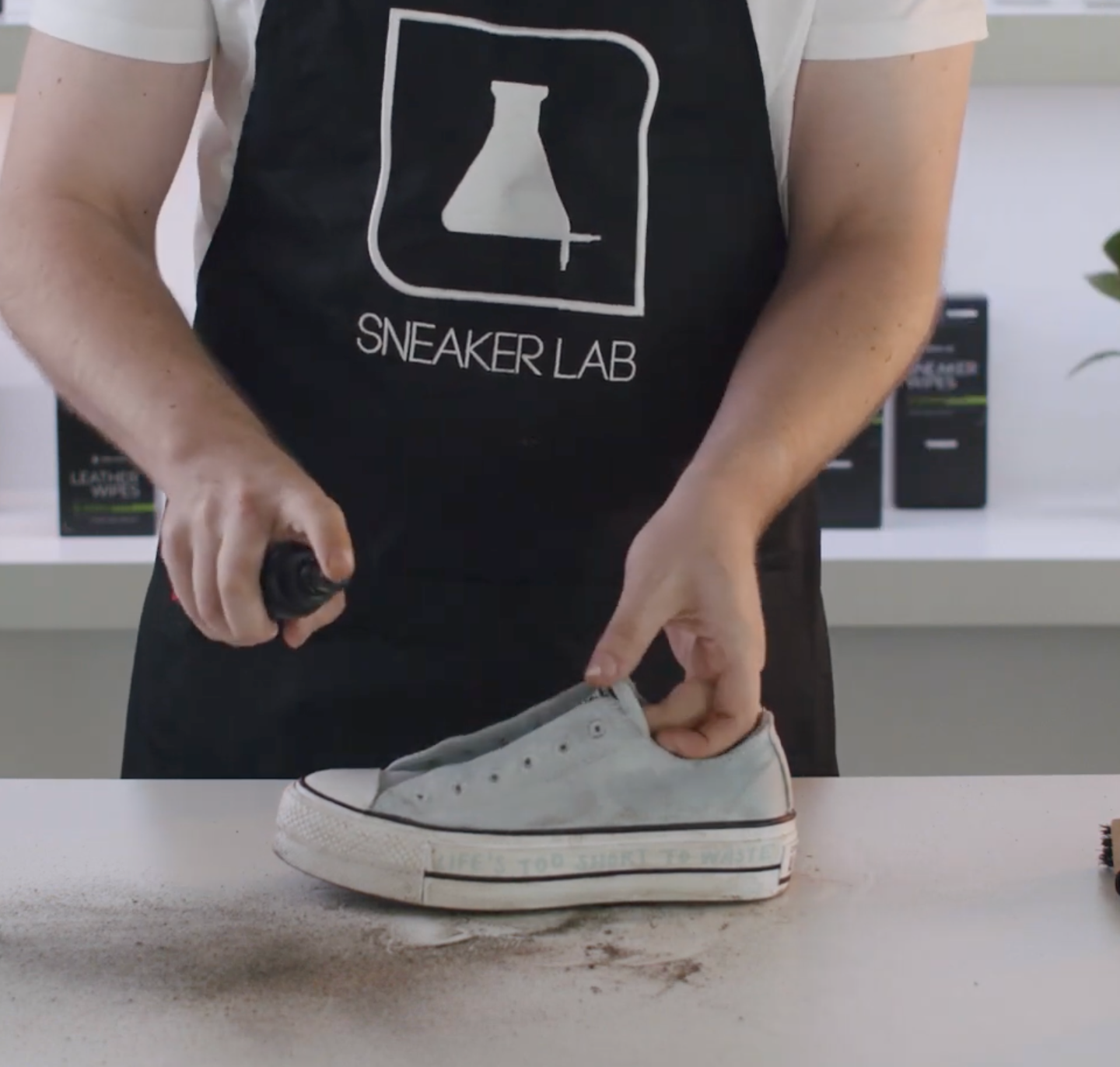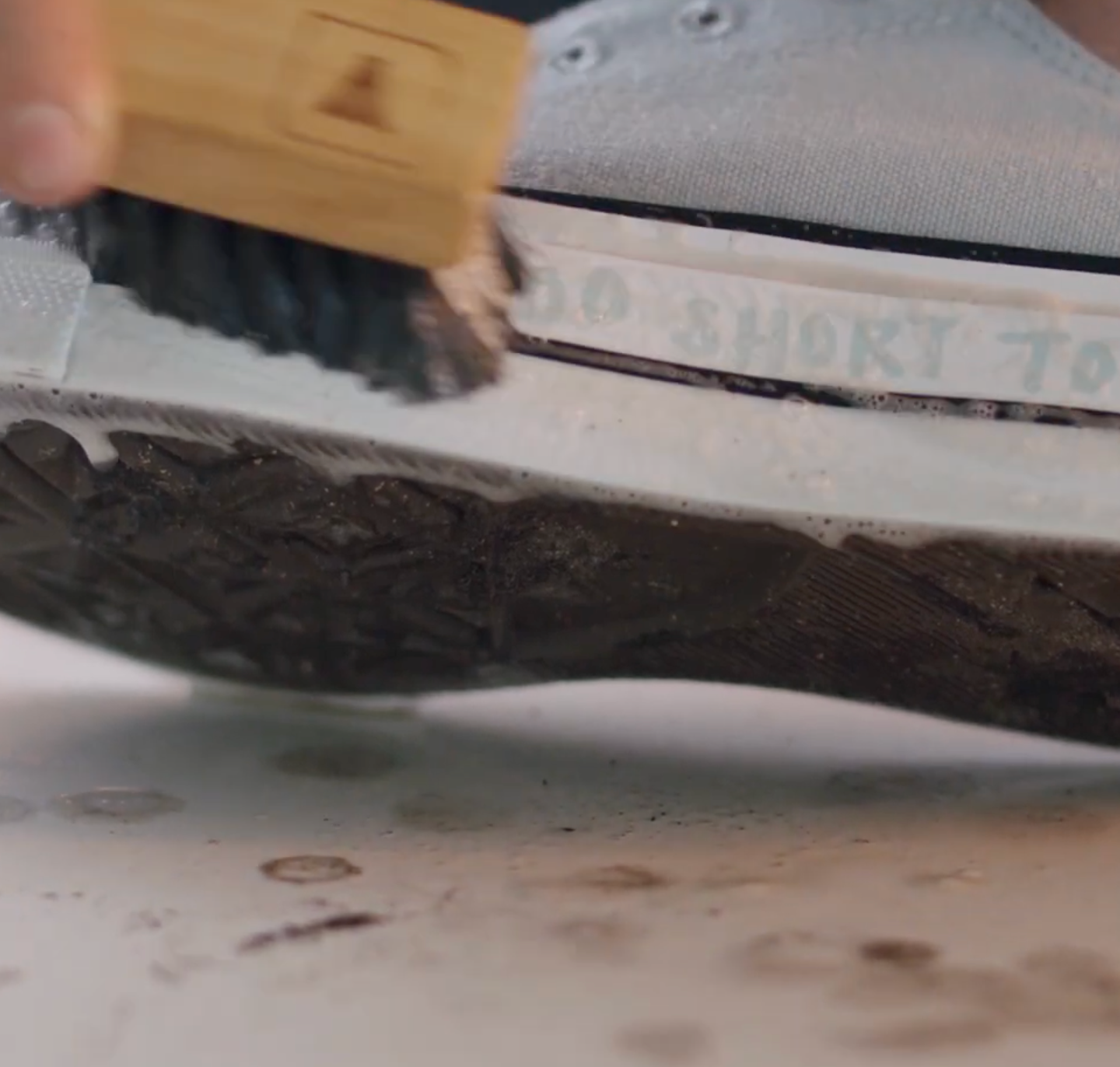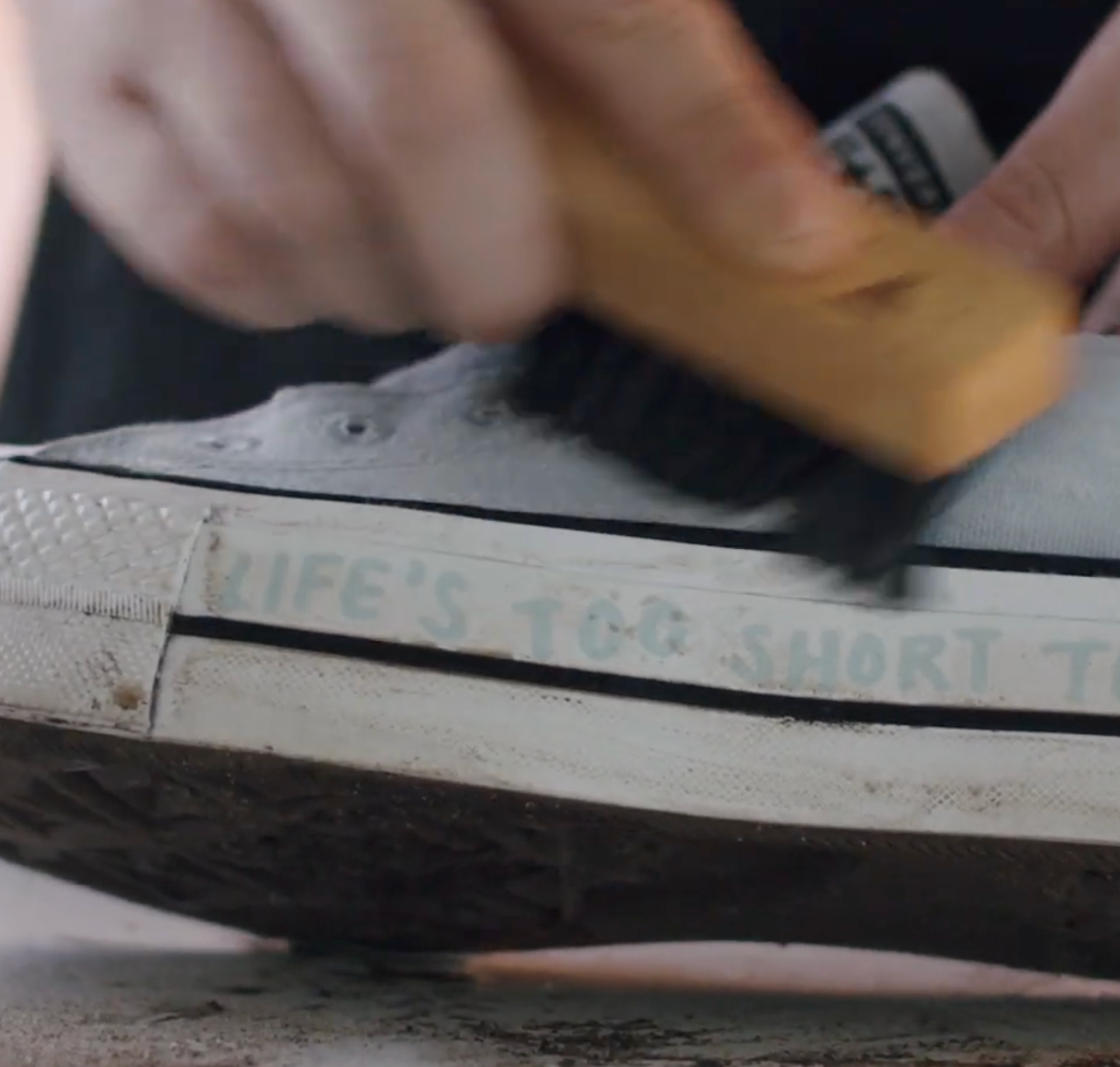 Here's a step by step guide on how to clean these and any other canvas shoes.
Step 1

Start removing the laces so that we can clean them at a later stage.

Use our Premium Brush to remove any dry and loose dirt form the shoe and use our Sneaker Wipe to get rid of any surface level scuffs and stains.

Step 2

Generously spray the sneaker with Sneaker Cleaner, focusing on areas where a lot of dirt has built up. Dip the Premium Brush into water and scrub the upper of the shoe in small circular motions. Repeat this process until the dirt has been removed from the canvas material.

Once you've cleaned your uppers, make your way down to the midsoles of the shoe. Finally finish off by giving the undersoles of your shoe a scrub.

Use our Micro-Fibre towel to wipe away the foam and dirt, and set them aside to dry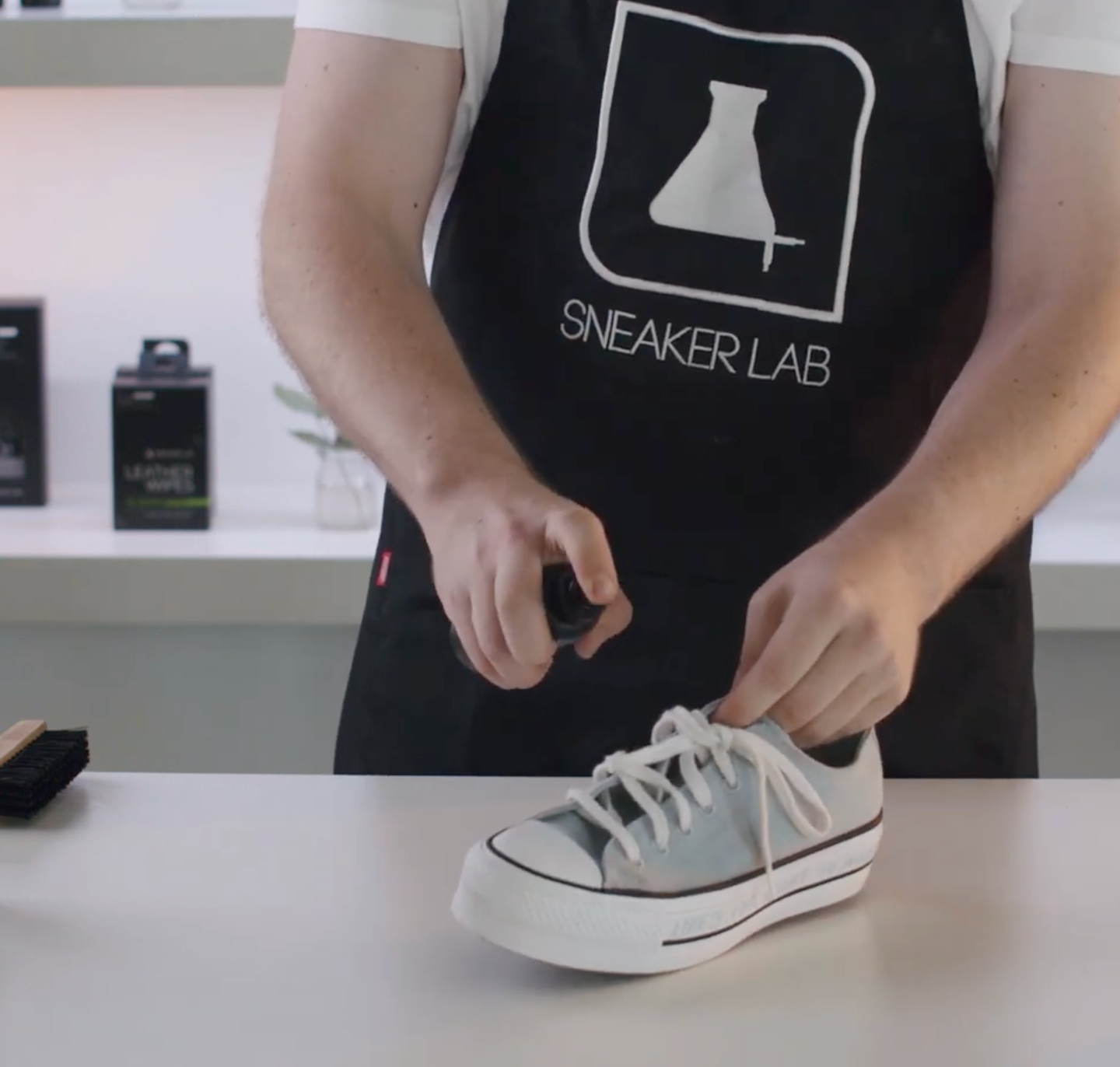 Step 3

Generously apply Sneaker Cleaner to your laces, rub them together between your hands and then dip them in water. Continue this process until your laces are well saturated, ring out the water and then leave them to dry with your sneakers.

Step 4

Once dry, lace up your kicks in preparation for protecting them.

Spray your innersoles if they are removeable and the inside of your kicks with our Odor Protector to protect them from unwanted odors.

Lastly, generously spray the outside of your sneakers with our Sneaker Protector to protect them from dirt and stains as well as making future cleans easier.