How To Clean adidas Superstars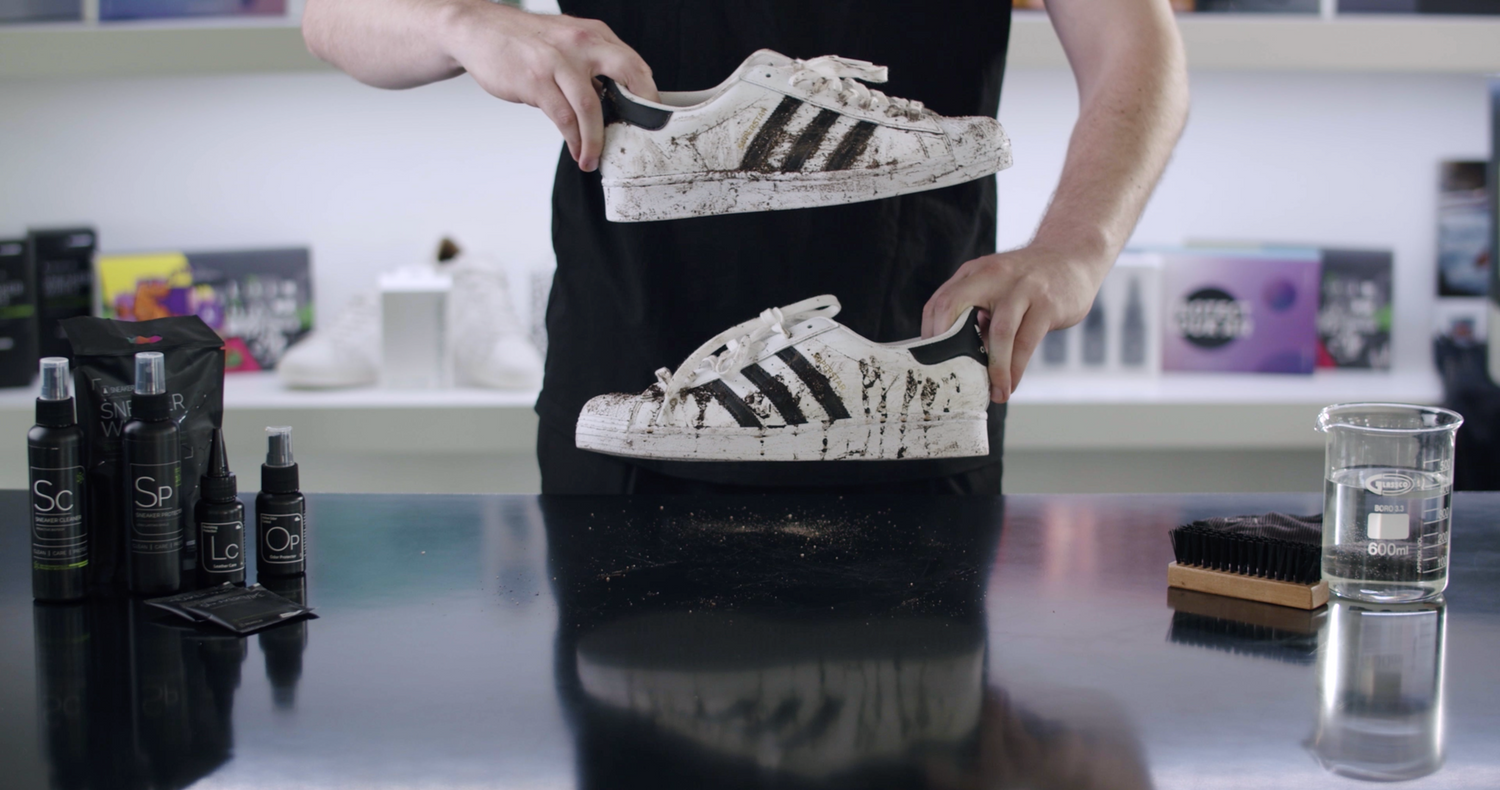 Since its release in 1969 the adidas Superstar has become an iconic silhouette in sneaker culture.
Popularized by hip hop group RUN DMC, the sneaker has seen many reiterations and collaborations. The sneaker has become a common shoe around the world and a staple in fashion over the years.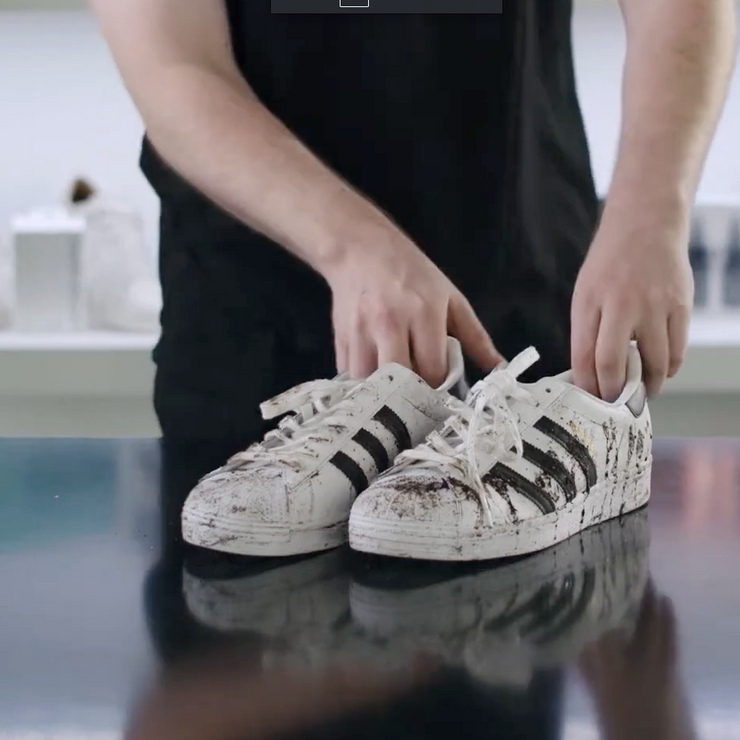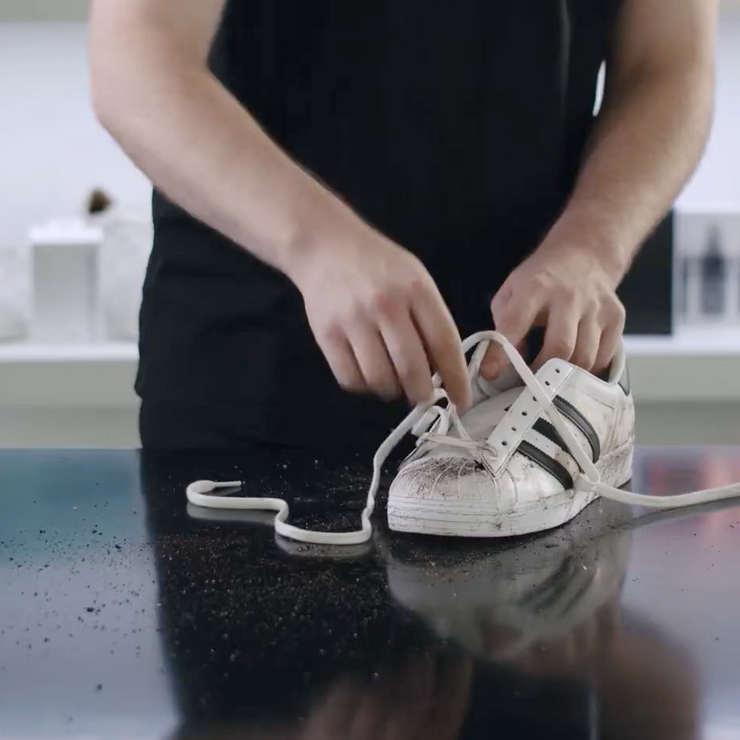 We got our hands on a beat-up pair to show you the best way to clean and protect them. Have a read through or watch the video at the end to find out how.
Here's everything you will need to get your Superstars looking fresh again. You will need our Sneaker Cleaner, Premium Brush, a container of water, Micro Fiber Towel, Sneaker Wipes, Odor Protector and our Leather Care.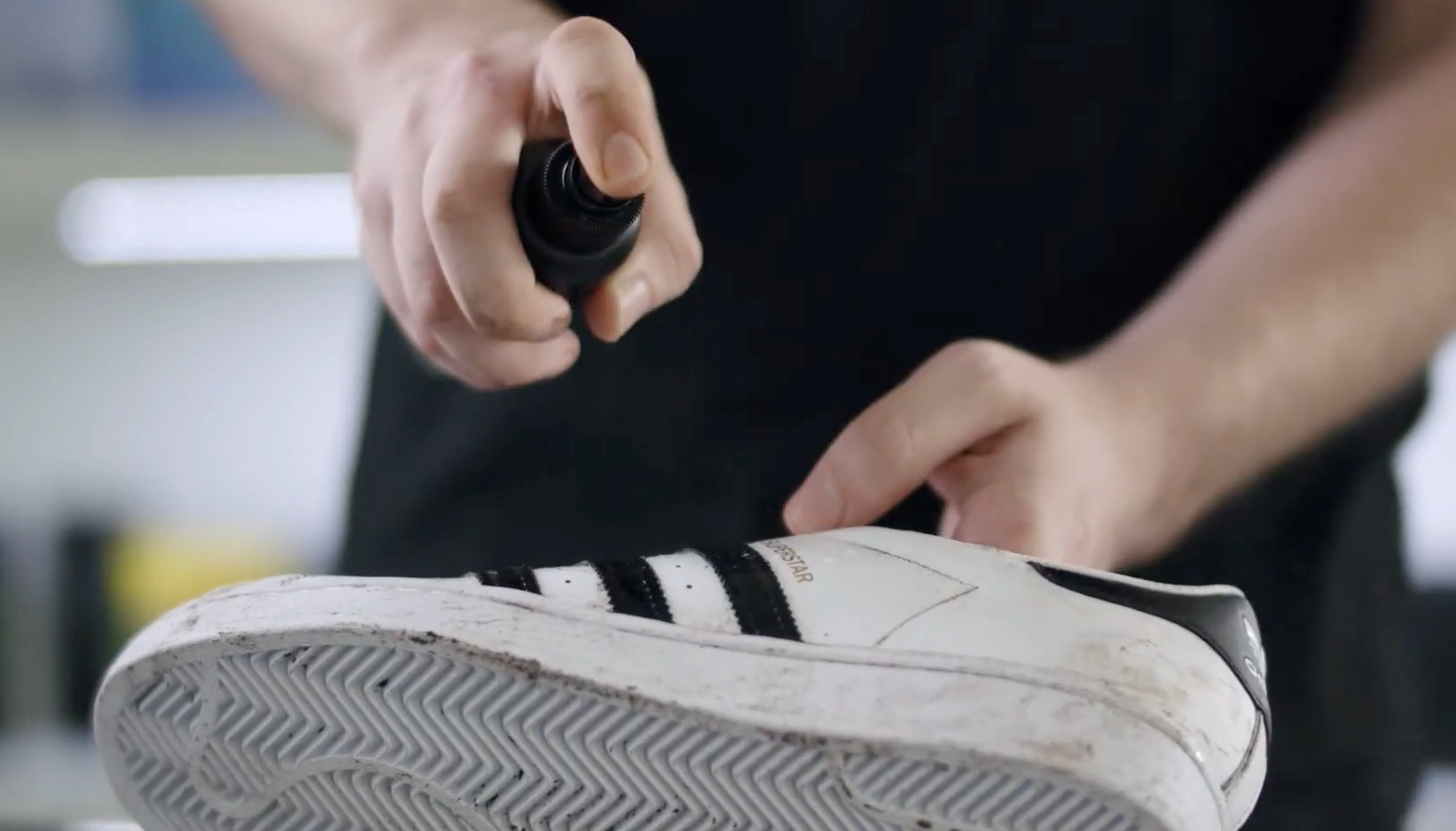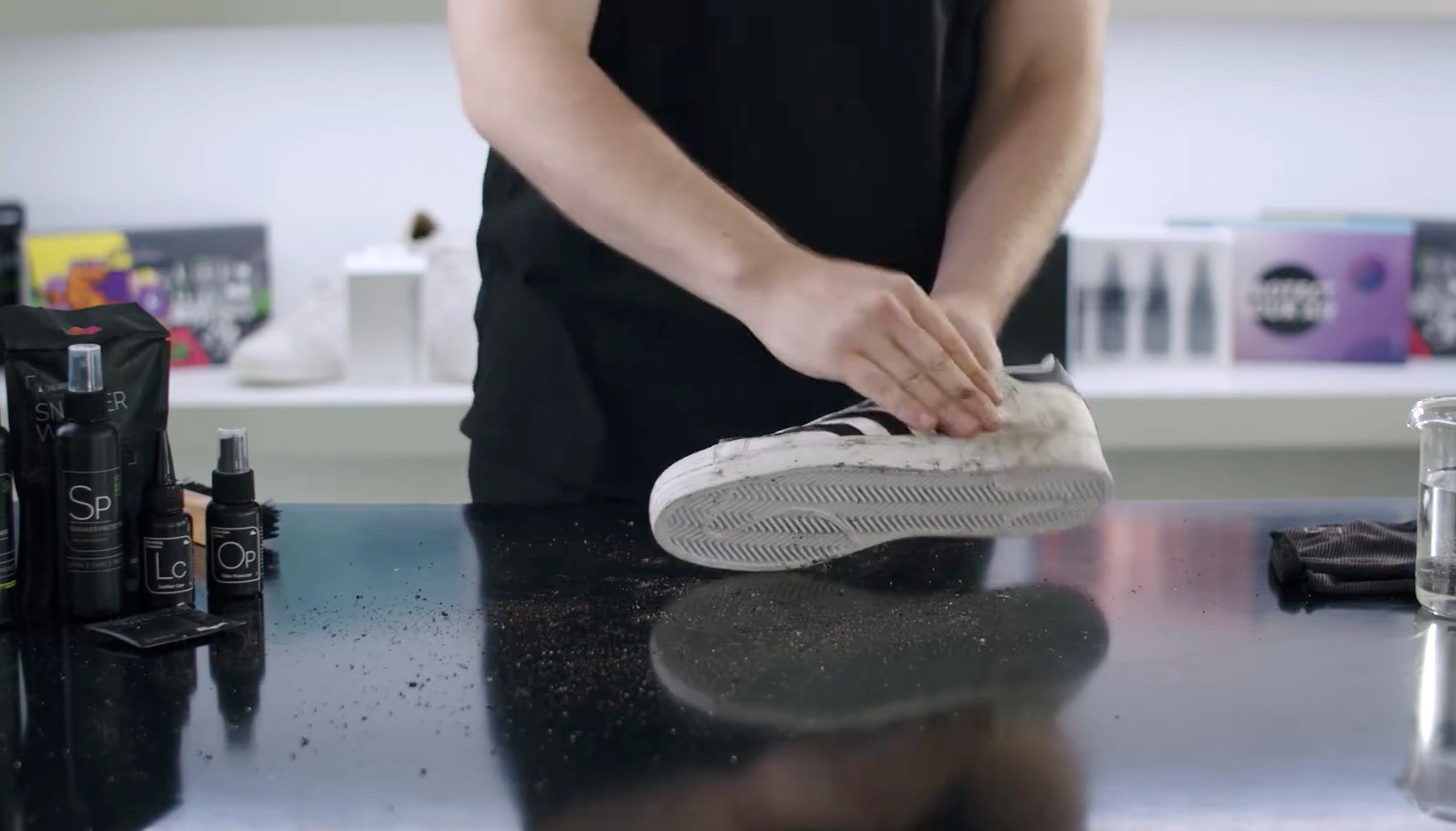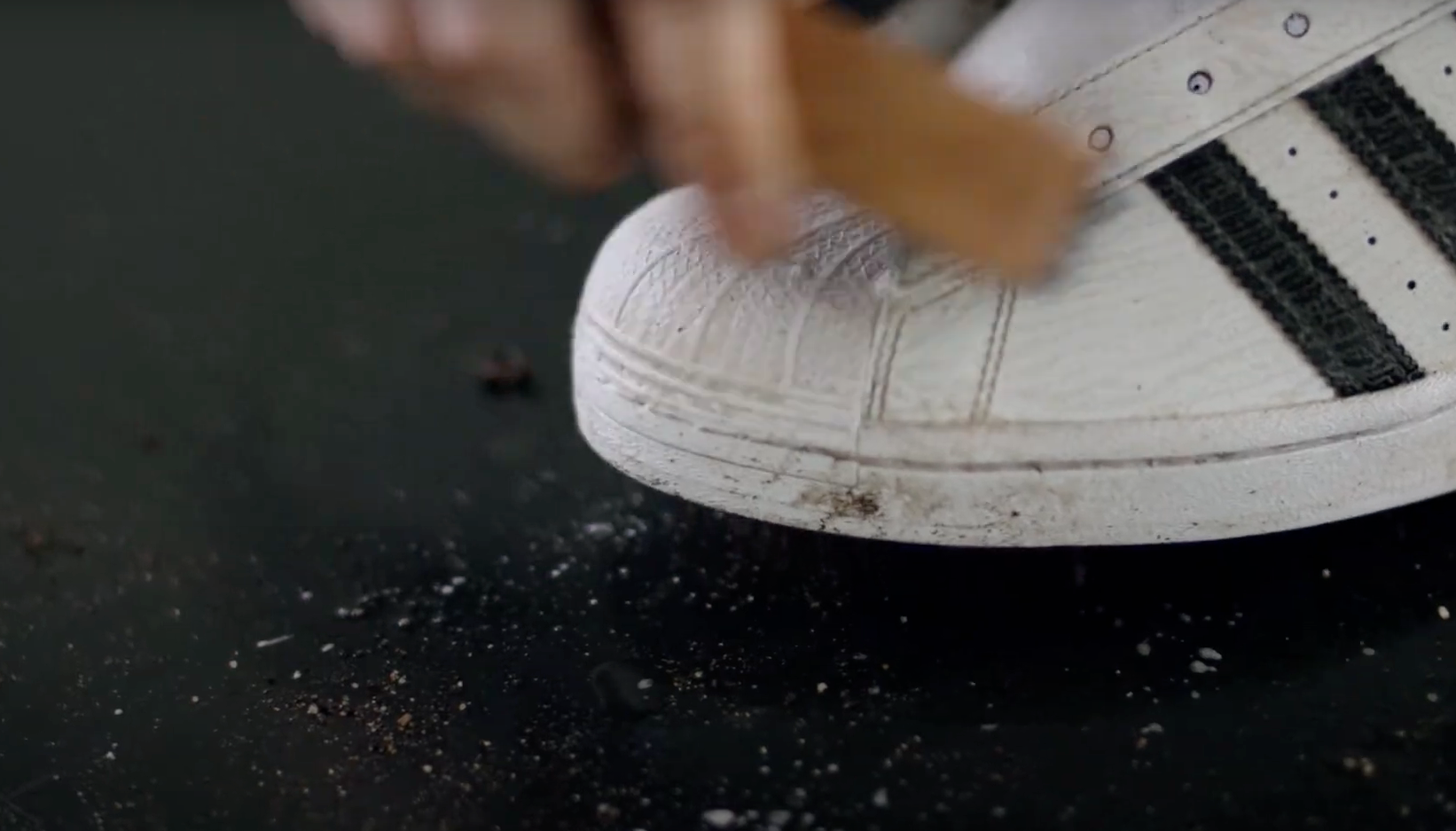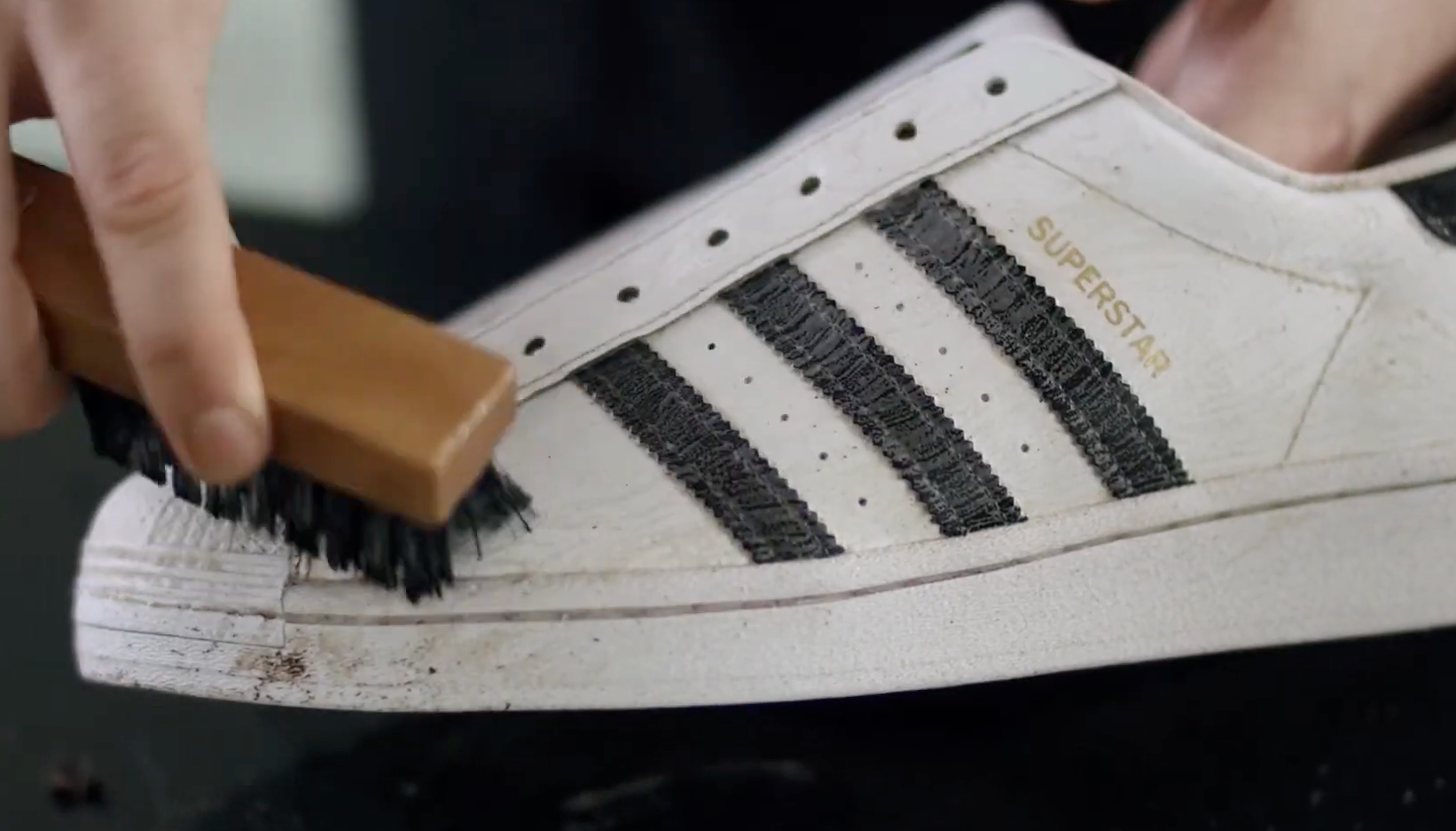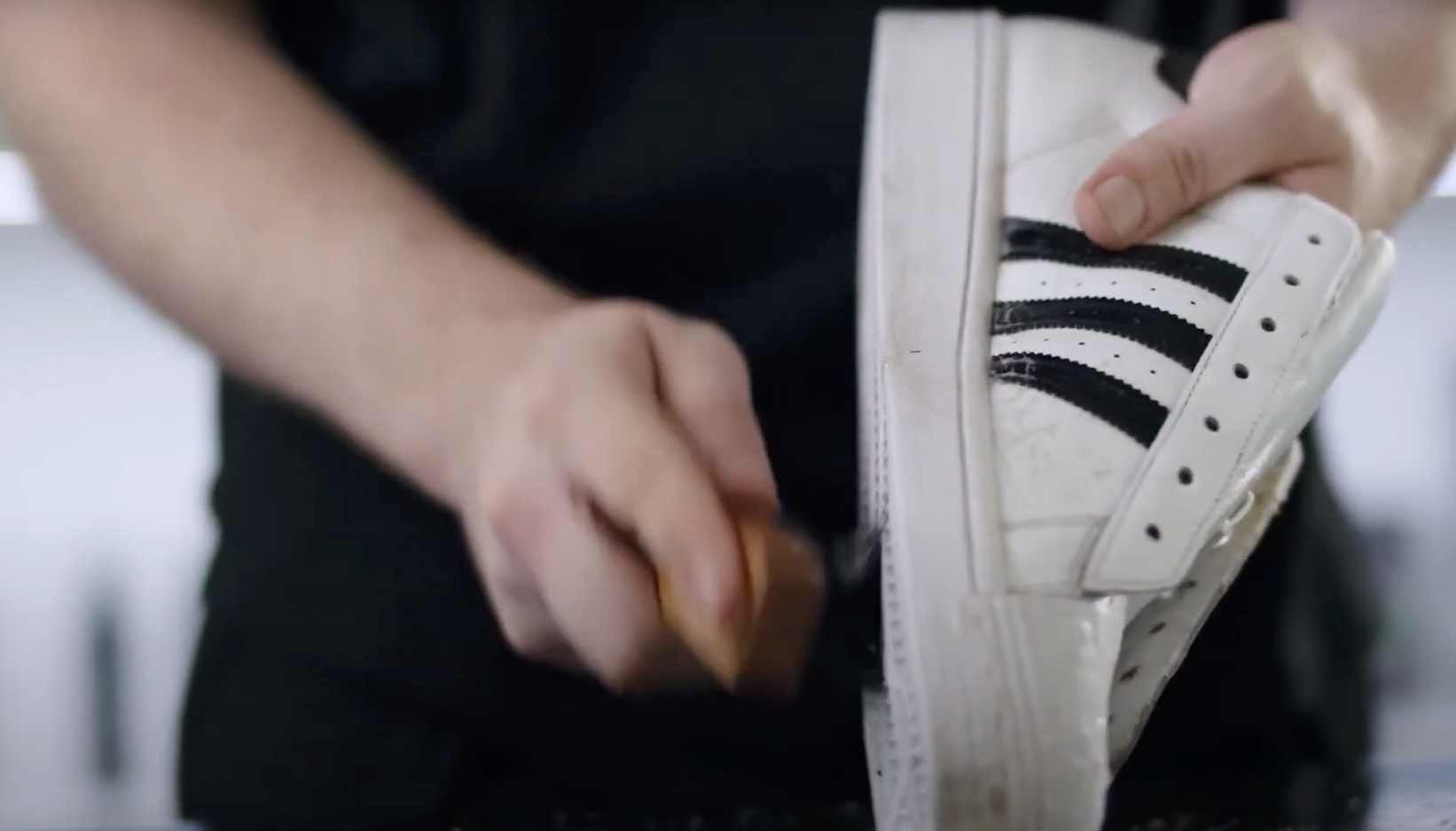 Here are our steps:
Step 1

Remove the laces and scrub gently around the sneaker to remove any loose dirt with a dry brush. You can also tap the sneakers with your hand to get rid of any excess dirt. This is done to avoid spreading dirt when cleaning.

Step 2

Once the excess dirt has been removed you can grab a Sneaker Wipe to tackle any surface level scuffs and stains. This will prepare the sneaker for the deep clean.

Step 3

Spray Sneaker Cleaner generously around the sneaker, focusing on those dirty areas. Dip the Premium Brush in a container of water to wet the bristles of the brush. Scrub the upper of the shoe in a circular motion until foaming begins and the dirt lifts off. You won't harm the leather with our Premium Brush so don't worry about getting stuck into the dirt. Rinse the brush and reapply Sneaker Cleaner when necessary, paying attention to those hard to reach places.

Move down to the rubber midsoles and shell toe area of the Superstar and finally tackle the undersoles. You will have to apply more pressure on the sole and shell toe to get rid of that stubborn dirt.

Once you have cleaned your shoes, use our Micro-Fibre towel to partially dry them off, and set them aside to dry.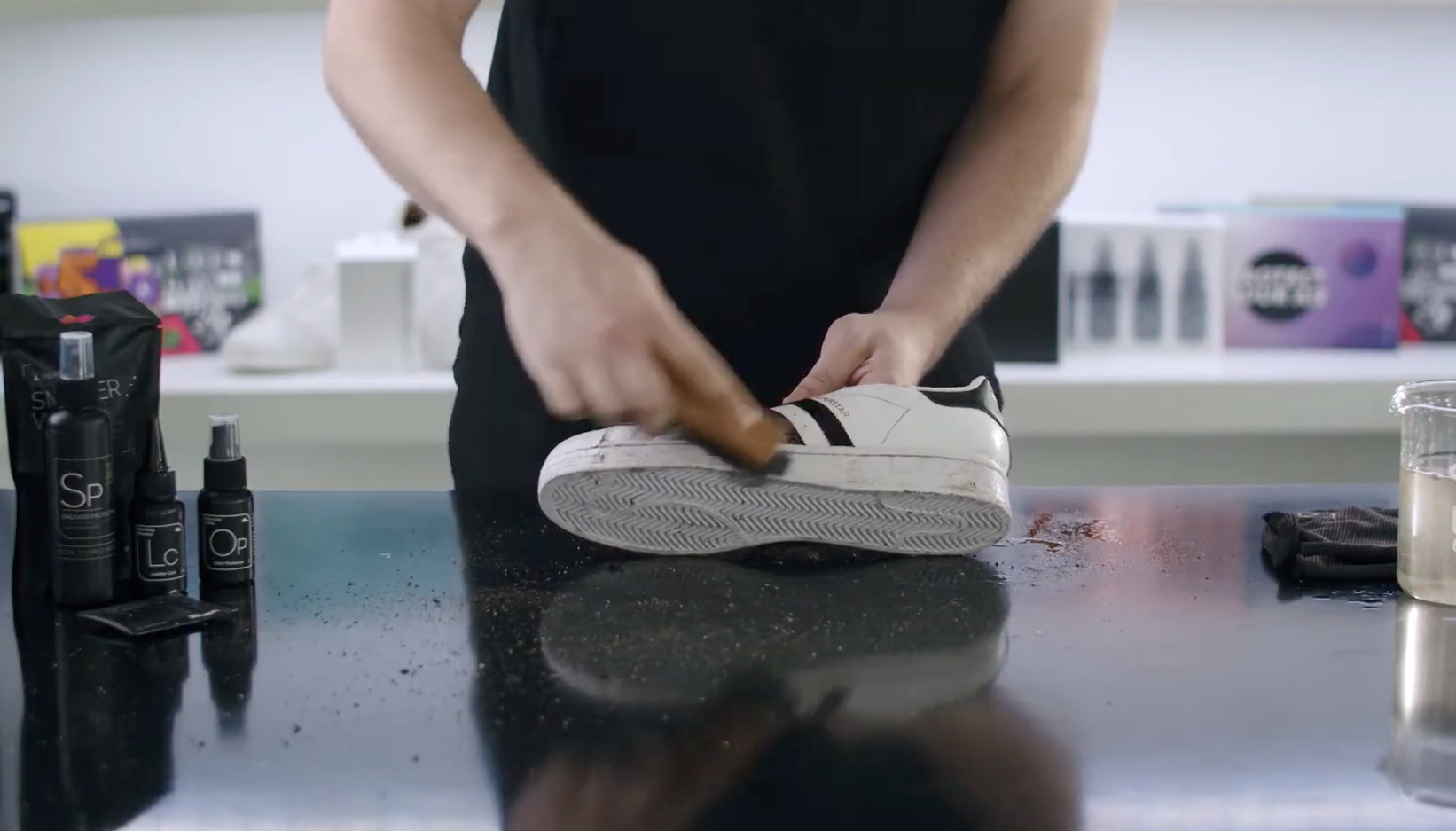 Step 4

Now that your Superstars are clean and drying, you can turn your attention to the laces. Cup the laces in your hand, spray a generous amount of Sneaker Cleaner on them and then rub the laces around in your hands. Dip into water and continue to rub together. Continue this process until your laces are well saturated and beginning to appear clean. You can then ring out the water and leave to dry overnight with the sneakers.

Step 5

When your sneakers and laces are dry, lace up your kicks in preparation to add our Odor Protector and Leather Care.

Our Odor Protector will fight off unwanted bacteria and smells and keep your Superstars feeling fresh. If your innersoles are removable, take them out and spray the innersoles and inside of the shoe with Odor Protector.

Lastly protect your sneakers from dirt, stains and harmful UV Rays with our Leather Care. This will keep your leather kicks looking fresher for longer. Apply Leather Care to a microfiber towel and gently massage into the leather and leave to air dry.