How To Clean adidas Ultraboosts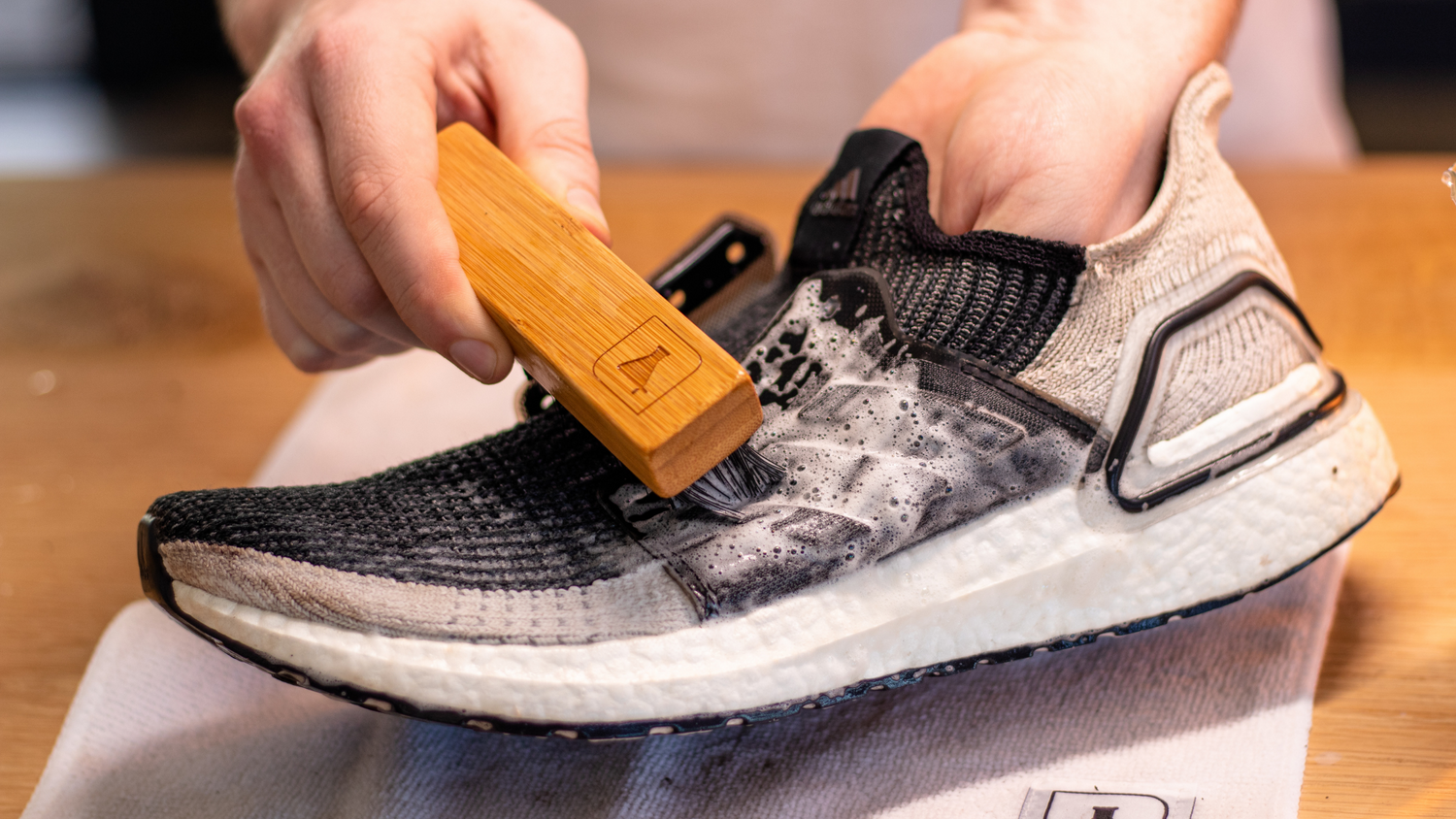 The adidas Ultraboost has not only become a staple for running and performance but has extended into the world of streetwear.
Whether you're hitting the streets or taking your Ultraboosts on a run, it's important to make sure they're looking fresh.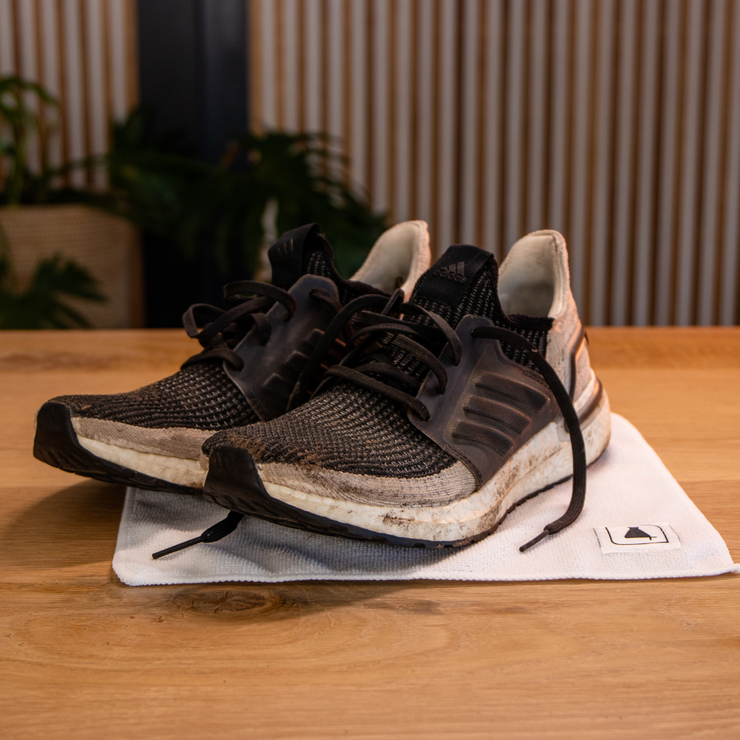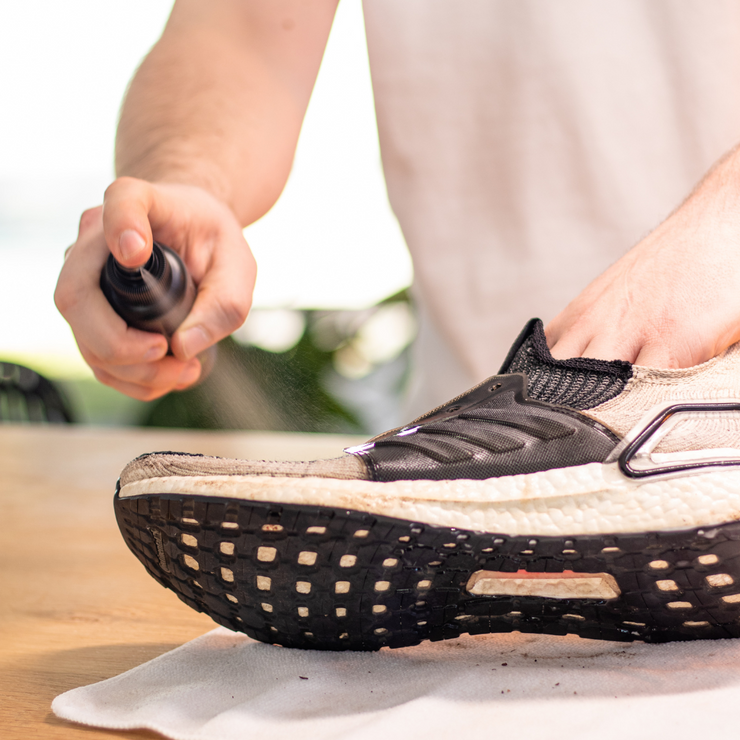 We got our hands on a used and dirty pair to bring back to life.
The process is simple and the results are effective.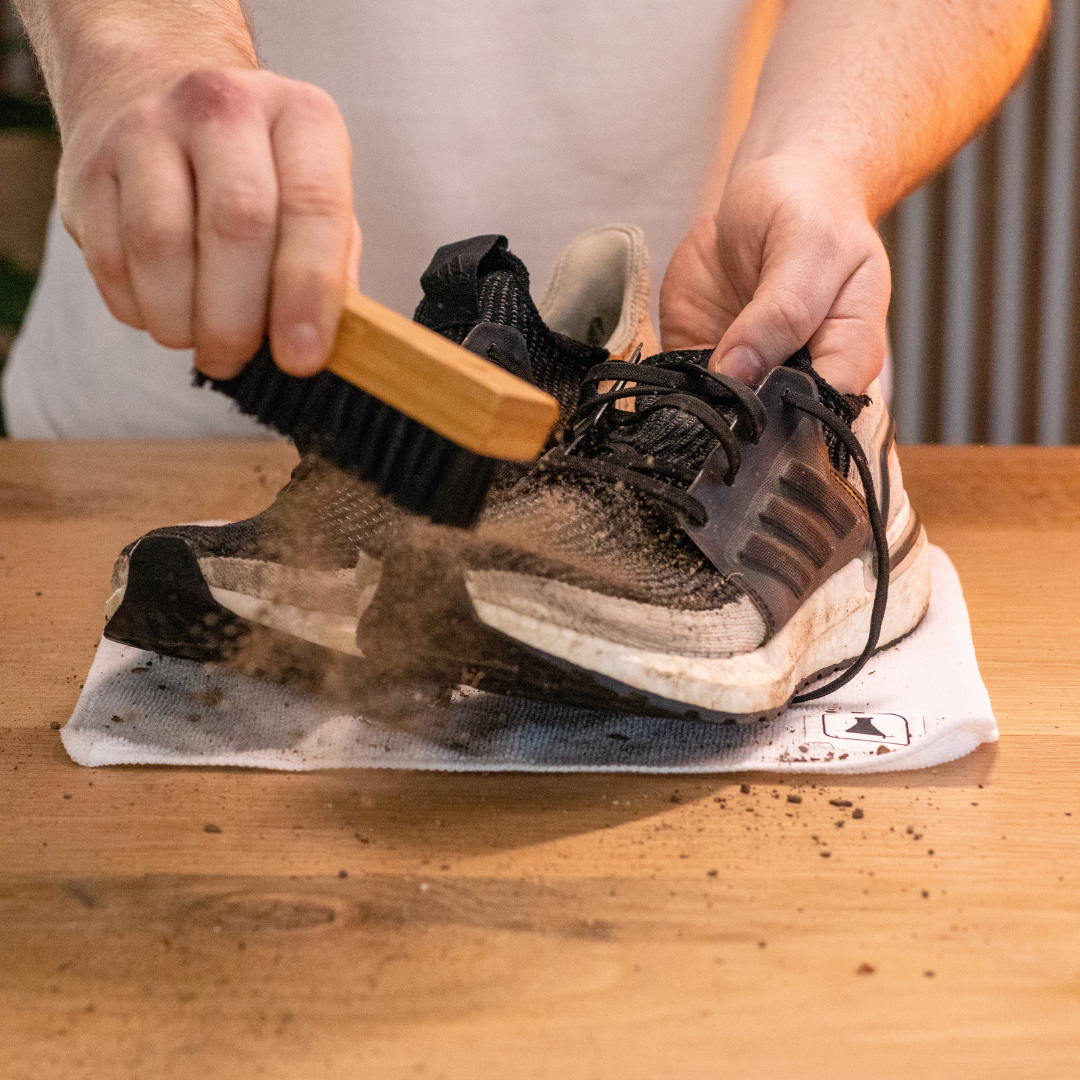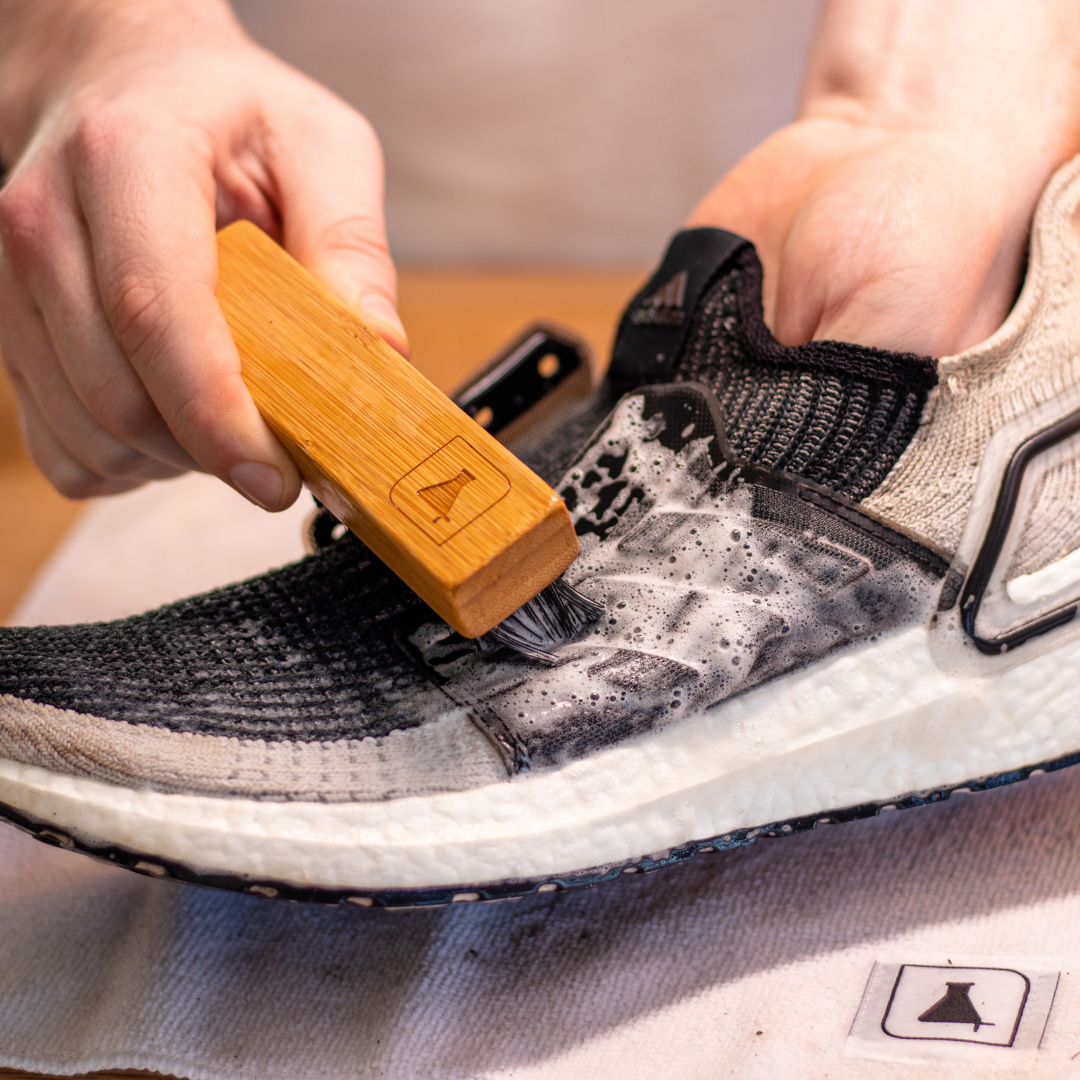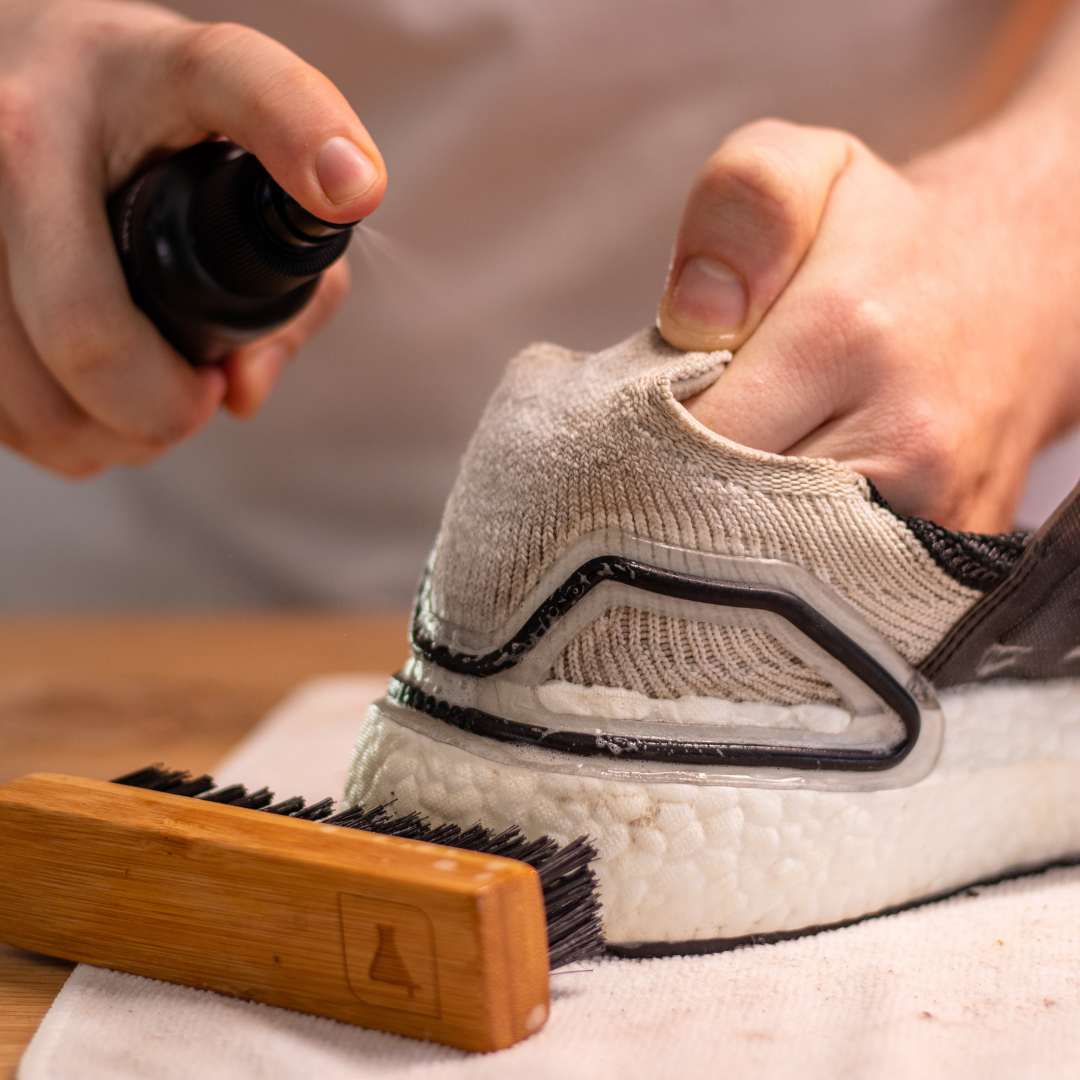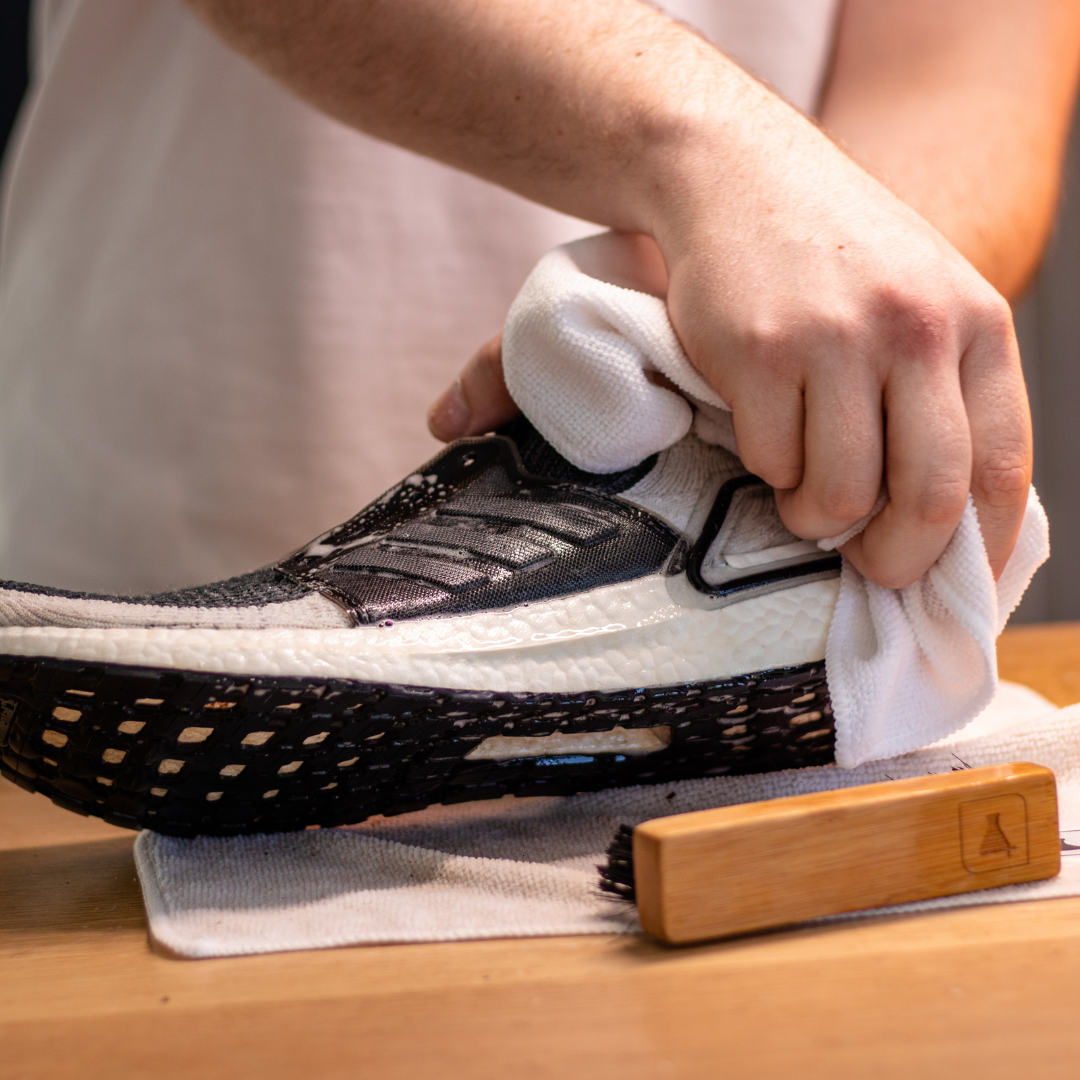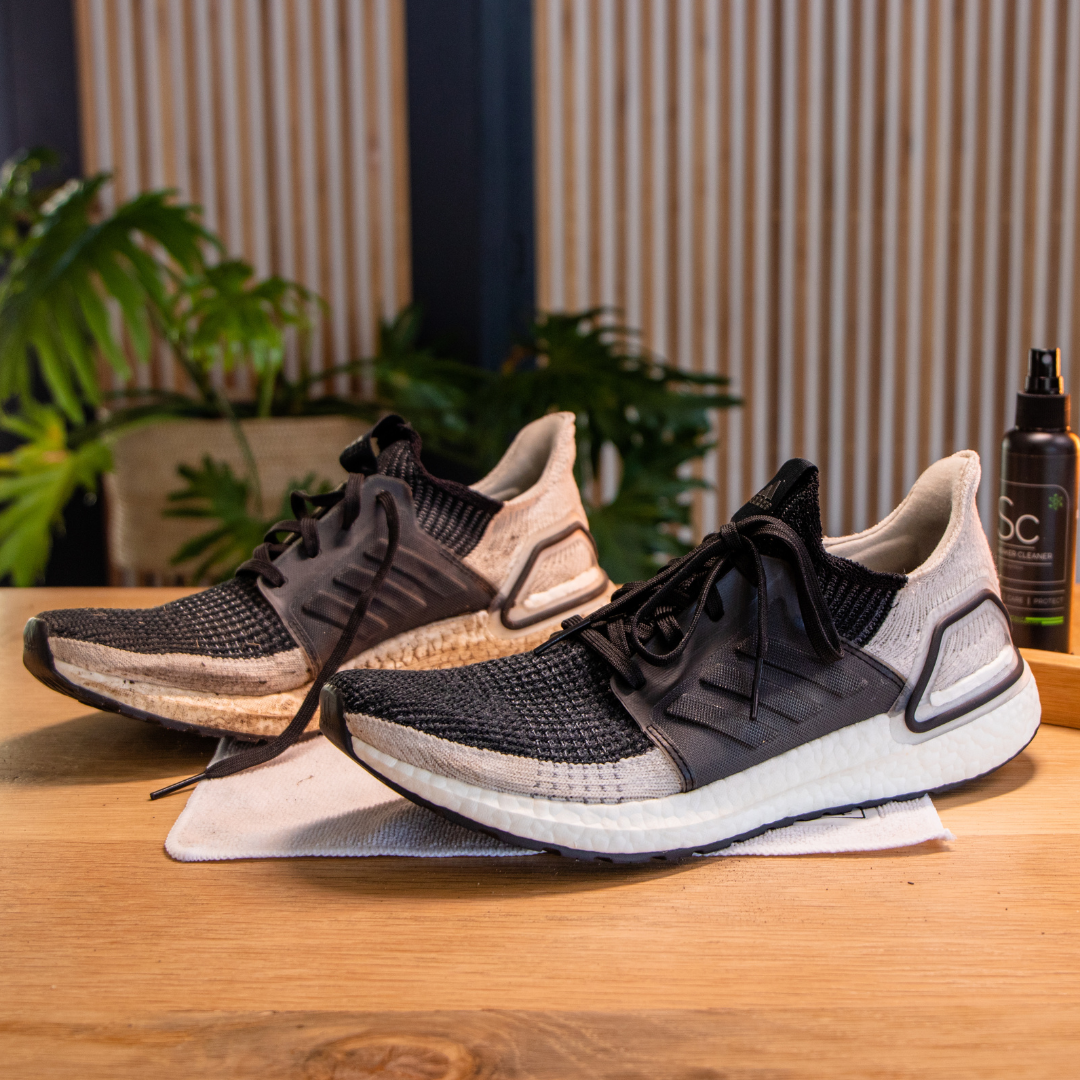 Have a read through or watch the video above to find out how.
Step 1:

Gently scrub off any surface level dirt and dust with a dry brush. Tap the shoes together to remove any dirt that is in the knit of the sneaker. Remove the laces, as we will clean them at a later stage.

Step 2:

Spray a generous amount of Sneaker Cleaner around the sneaker, focusing on where the most dirt has built up. Next, dip your Premium Brush into a container of water and start scrubbing in small motions following the direction of the knit around the upper of the sneaker. As the material is knitted, and can easily fray, scrub with caution and don't scrub to aggressively. When done with the uppers, you can move down to the soles of the shoe where you can apply more pressure!

Another effective way of cleaning your Ultraboosts would be to use a Sneaker Wipe.

Step 3:

Wipe down the foam with a microfibre towel. Set aside to dry.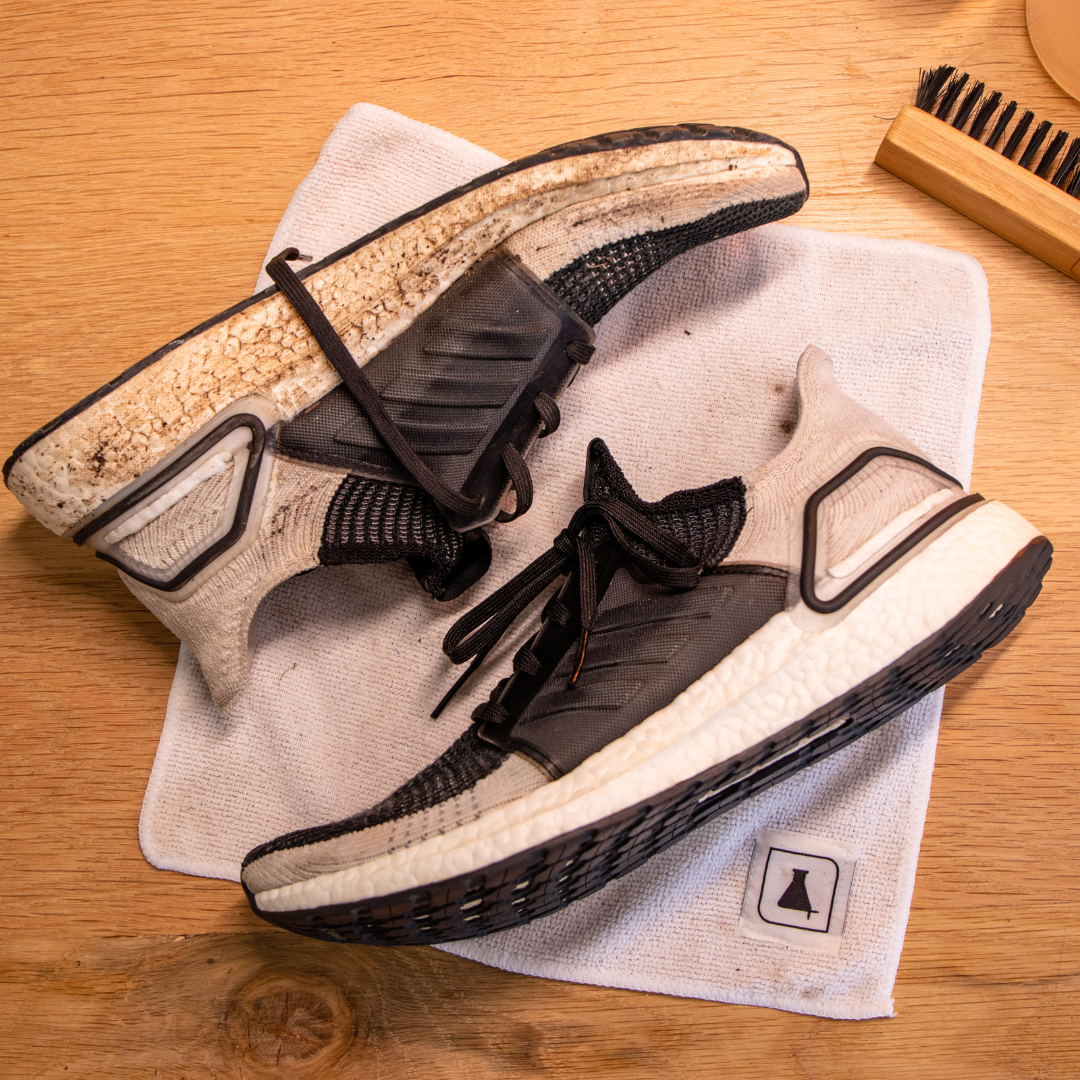 Step 4:

Grab your laces and spray them with Sneaker Cleaner in your hands. Rub the solution and the laces together in your hands and dip into some water. Continue to rub the laces together. Set the laces aside to dry.

Step 5:

Now that your laces and sneakers have dried, you can lace up your clean Ultraboosts!