How To Clean Nike Air Zoom Pegasus 36 FlyEase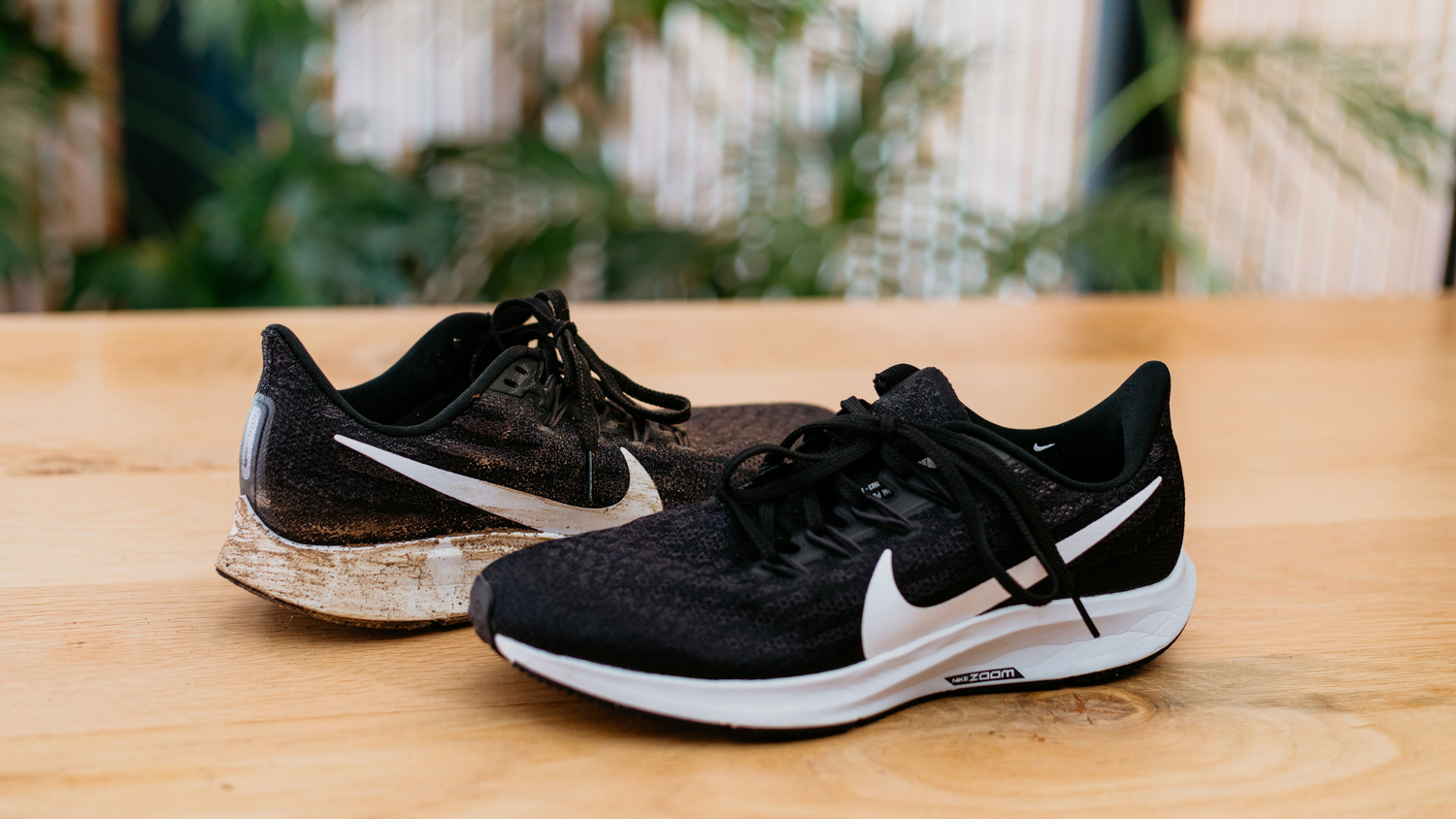 The Nike Air Zoom Pegasus 36 is a relatively simple shoe, designed to please many runners at a reasonable price.
A great option as a running shoe and a shoe that is generally pretty durable and a good bet on going the distance. However, it is important to keep them clean and prolong their lifespan.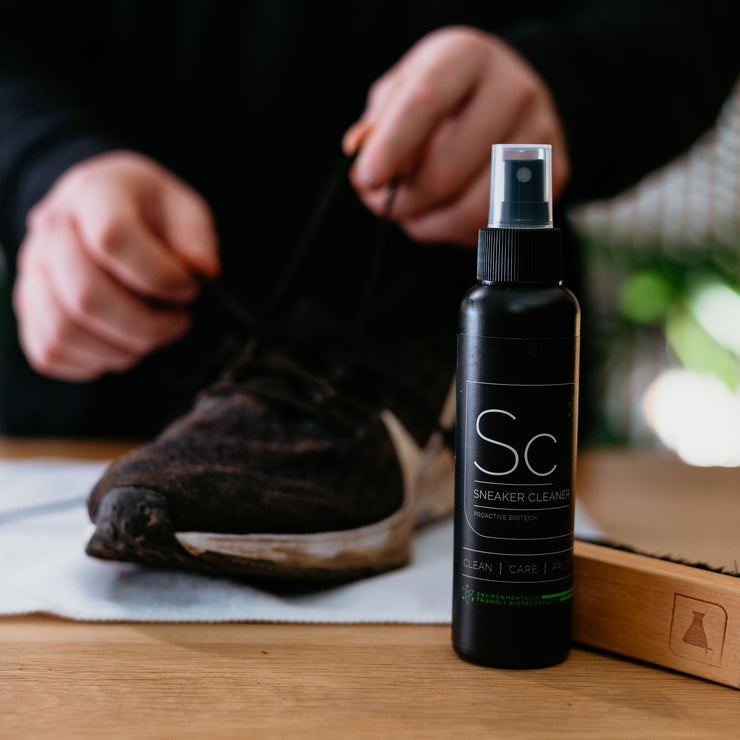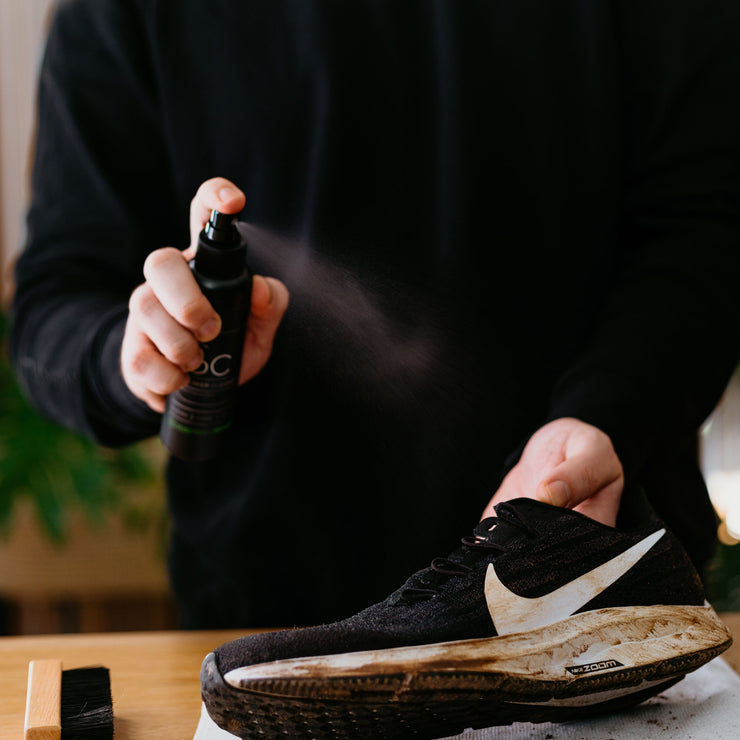 To clean this shoe we used our Sneaker Cleaner and Premium Brush.
Read how to clean your Nike Air Zoom Pegasus 36 or watch the video above.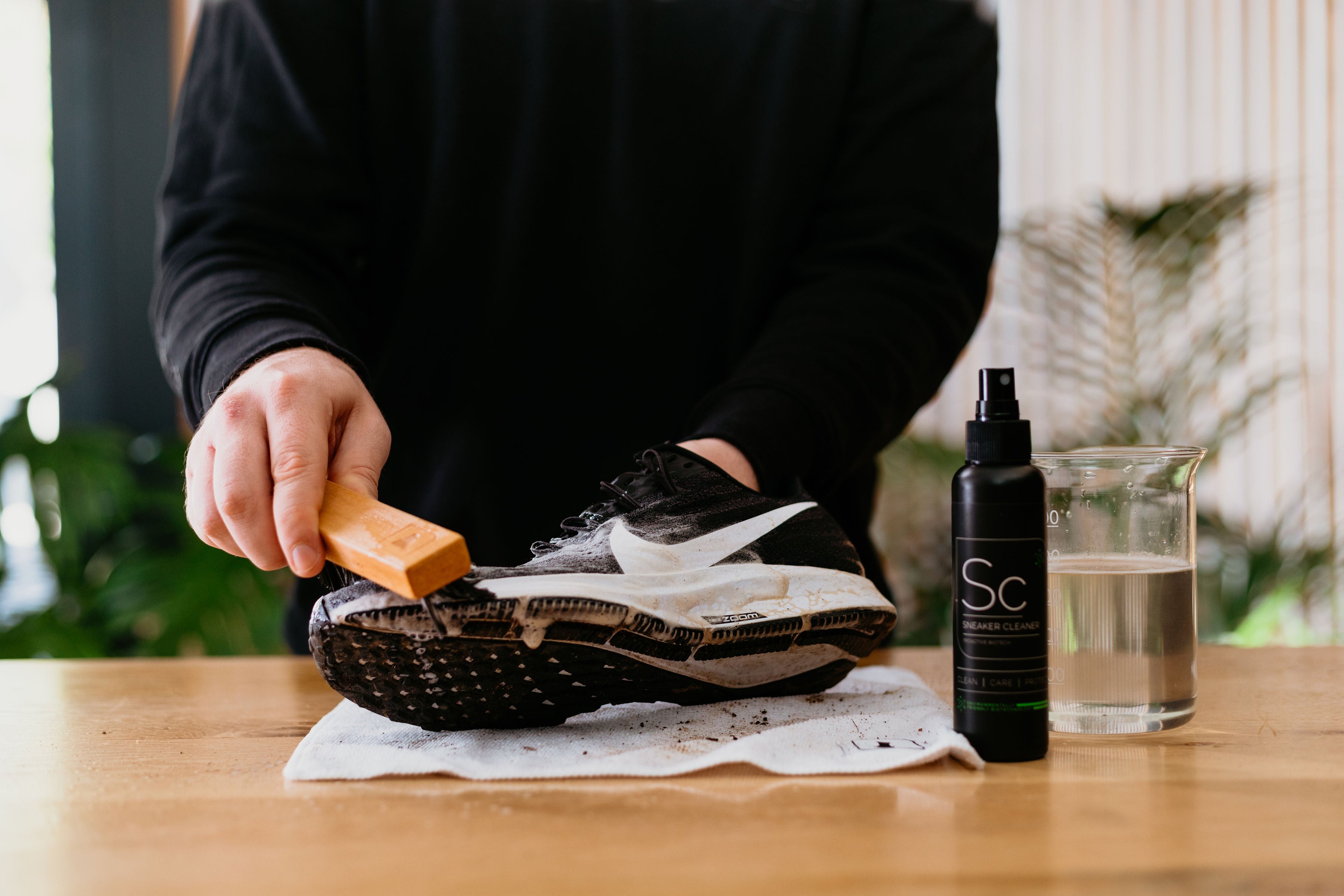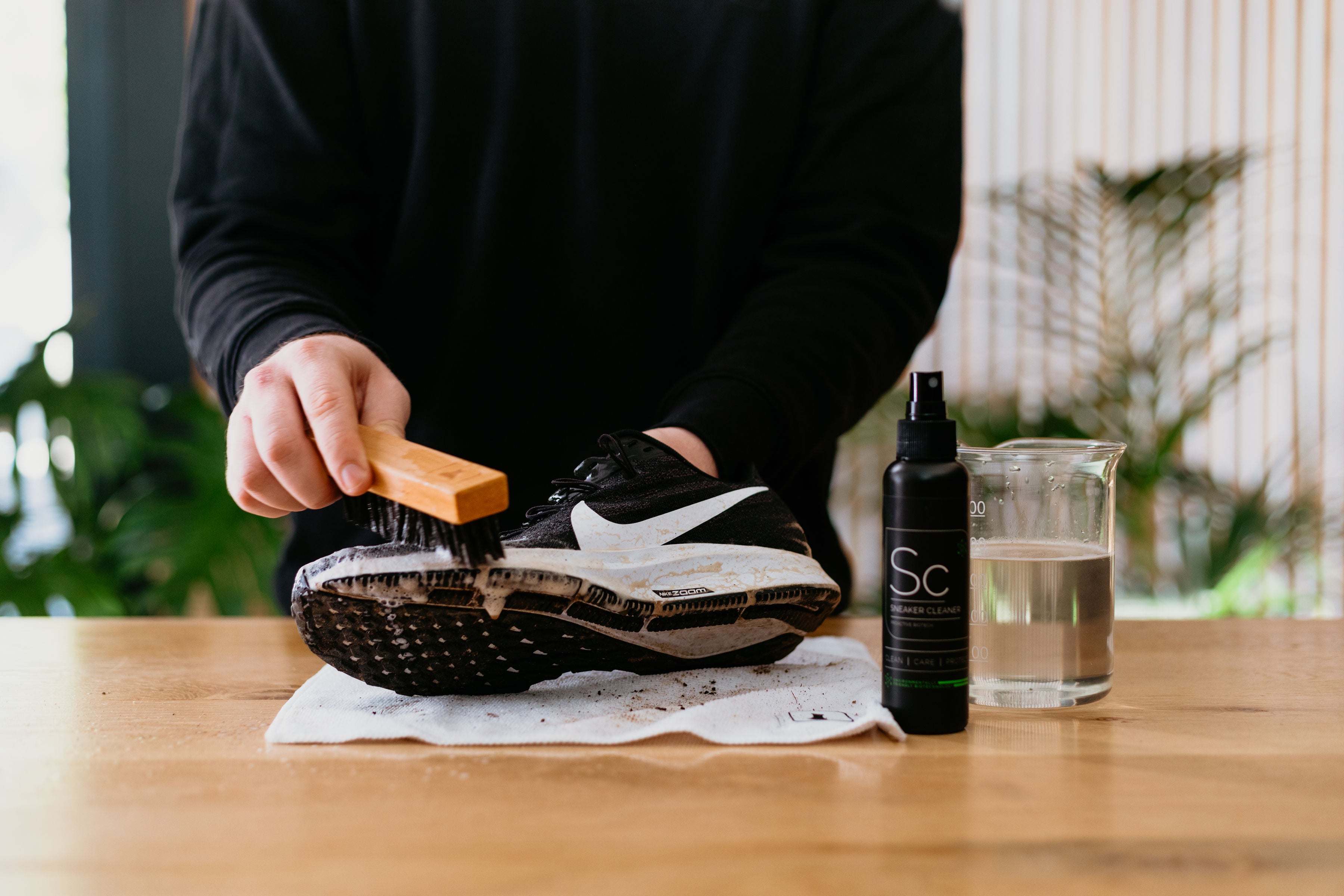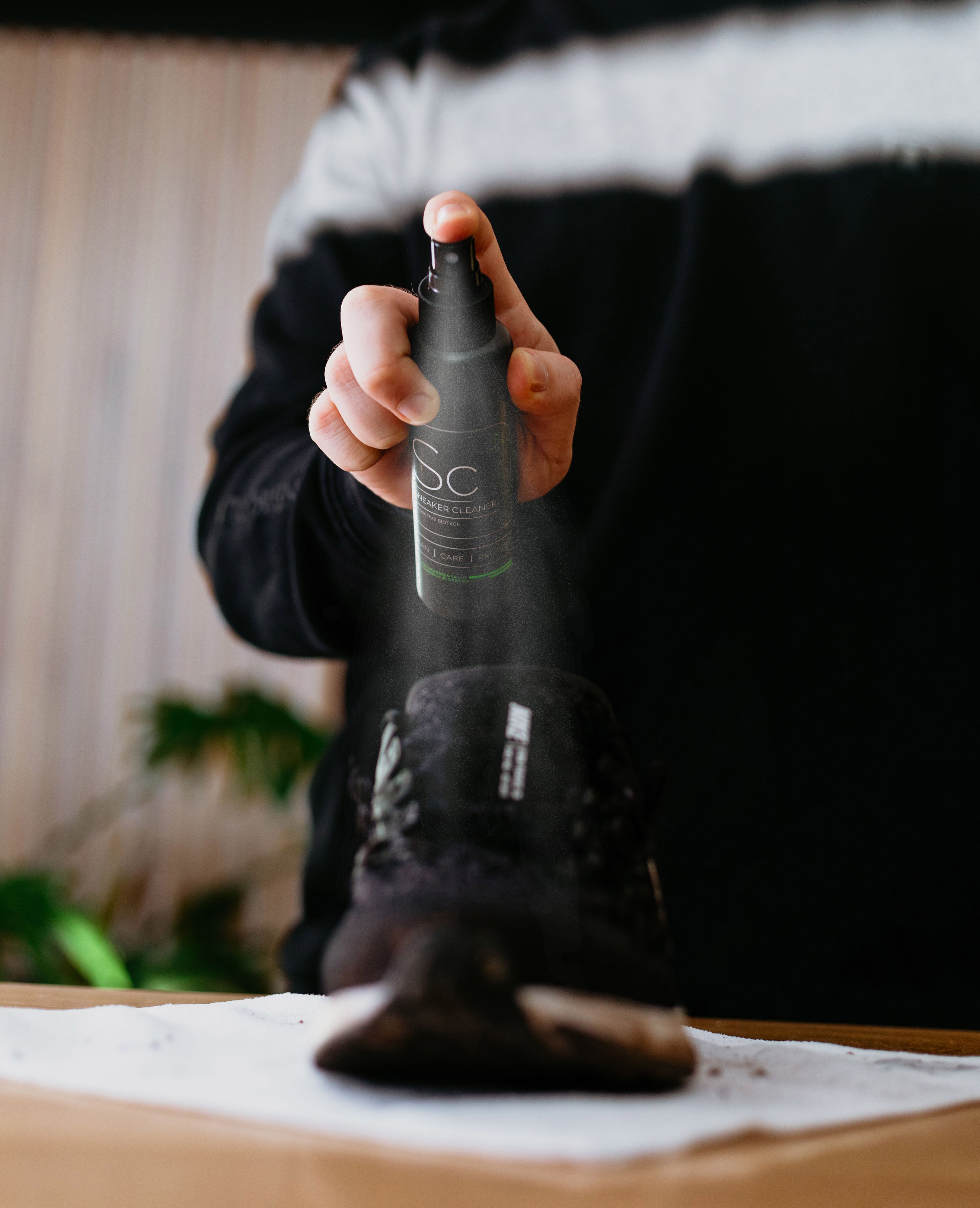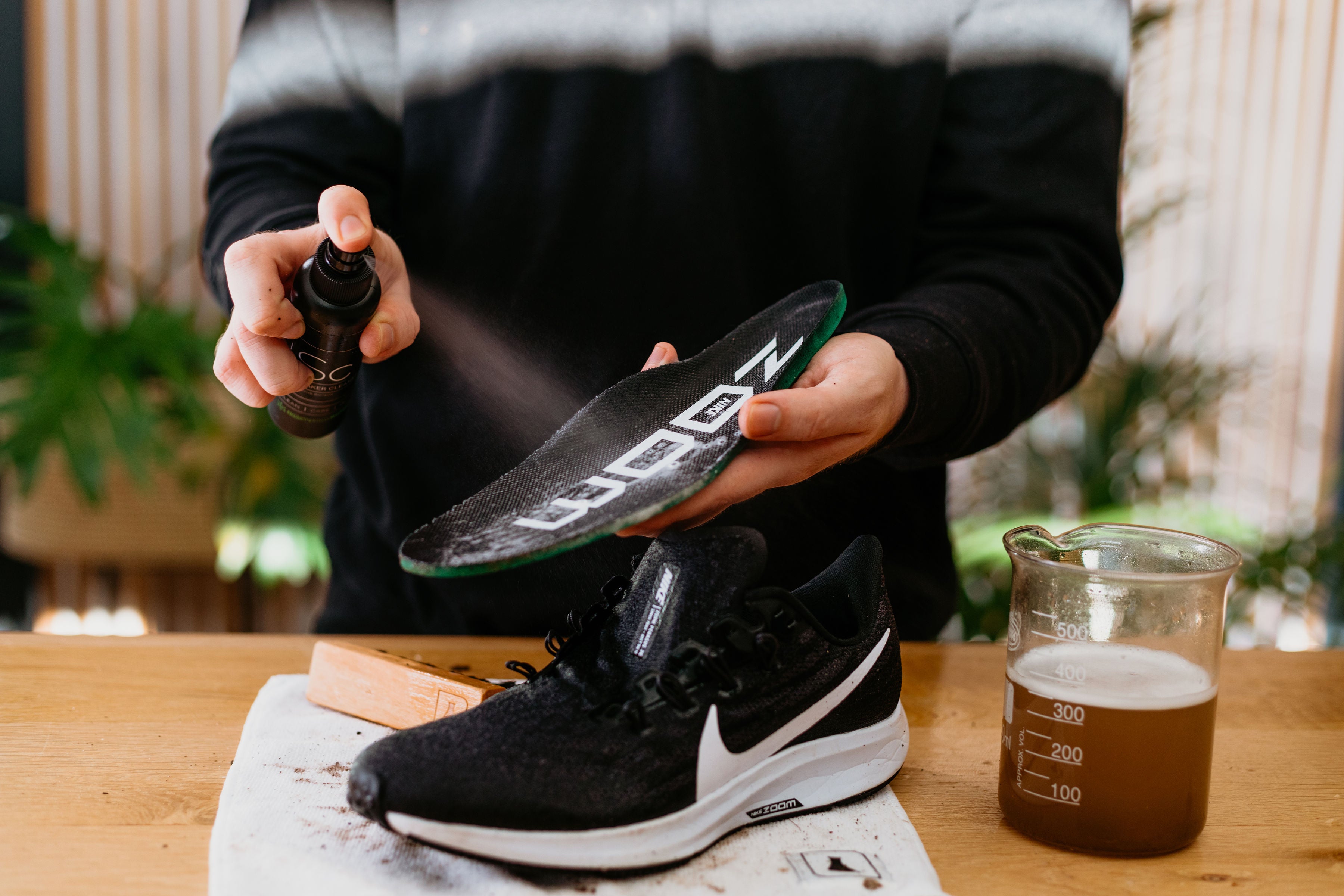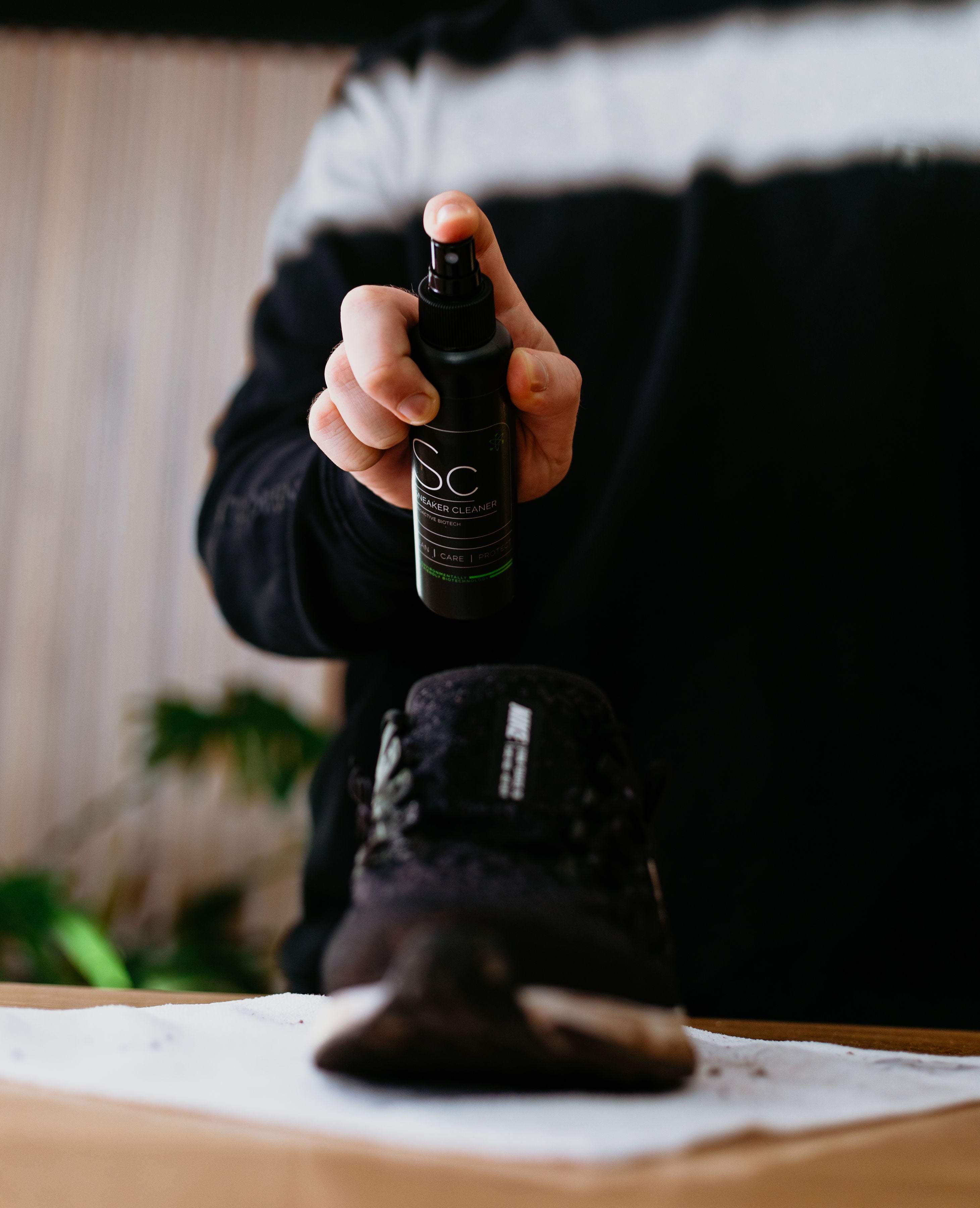 Here are our essential steps:
Step 1:

Use our Premium Brush and dry brush off any excess dirt. Remove the laces as we will clean those at a later stage.

Step 2:

Spray Sneaker Cleaner around the uppers of the shoe, dip the Premium Brush in a container of water. Then start scrubbing in a circular motion focusing on the most dirty parts. The solution will start to lift the dirt from the material of the shoe. Wipe off the dirt and excess liquid with a microfiber towel.

Step 3:

Now turn your attention to the soles of the shoes. Spray Sneaker Cleaner around the soles and follow the same process as the step above. This dirt will be more stubborn so you'll have to apply more force with the Premium Brush. Once complete, set the shoe aside to dry.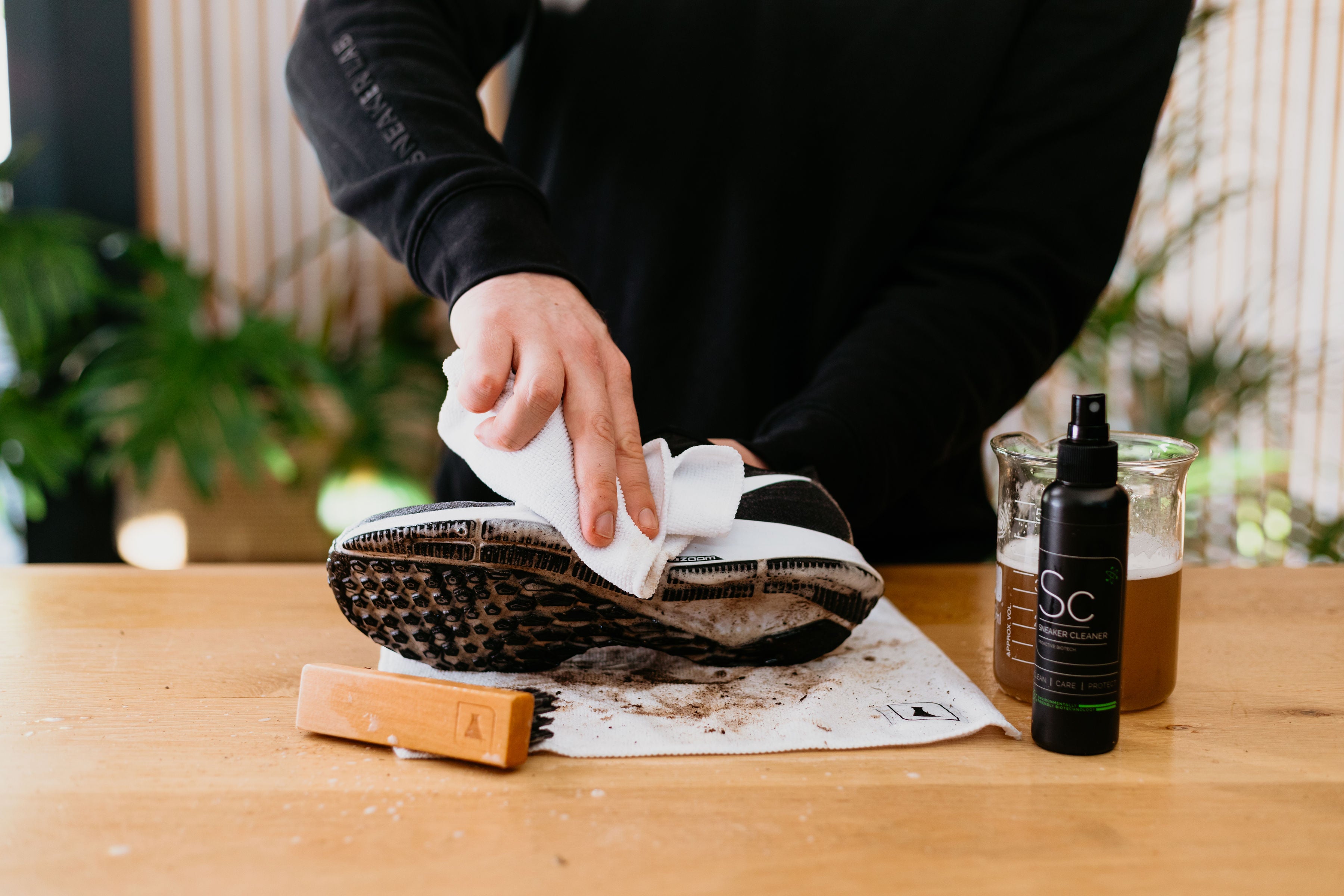 Step 4:

Remove the inner soles and spray Sneaker Cleaner on them, dip brush into water and start scrubbing. Once complete, wipe them down with a microfiber towel and set aside to dry with the shoes. Once clean, use our Odor protector on the soles to prevent bad bacteria forming.

Step 5:

While your shoes and insoles are drying, you can start cleaning the laces. Cup the laces in your hand and spray Sneaker Cleaner onto them. Rub them together in your hands and dip into water. Continue this process until the laces are looking fresh. Set them aside to dry with the shoes.

Step 6:

Once all is dry, relace your sneakers! They will look as good as new. If you want added protection and to make future cleans easier in the future, use our Sneaker Protector to create an invisible barrier against dirt and stains.