Here's a step by step guide on how to clean, care for and protect your Nike Dunks.
We got our hands onto the Nike Dunk Low Viotech after it's 2019 re-release and took them into the LAB to have a closer look at the materials and the best way to look after them.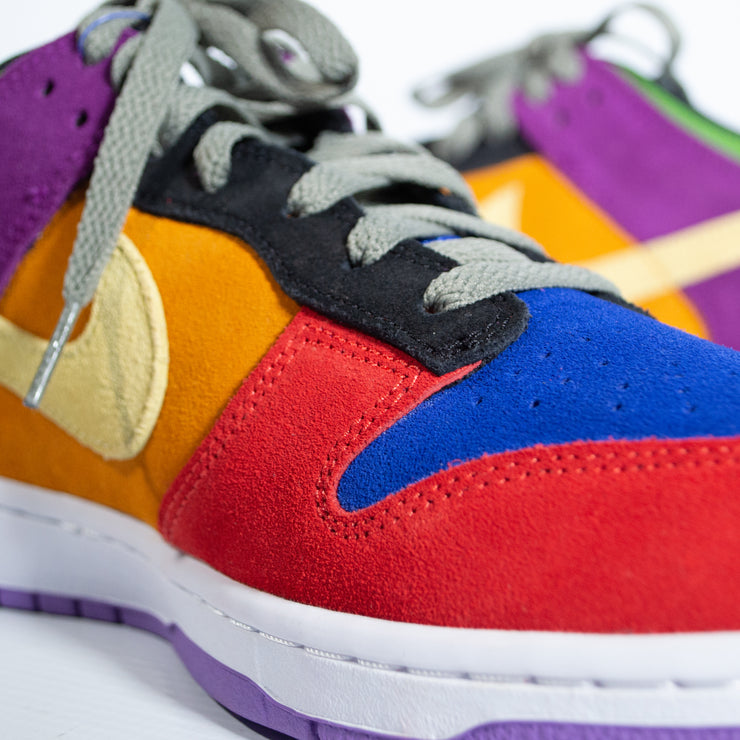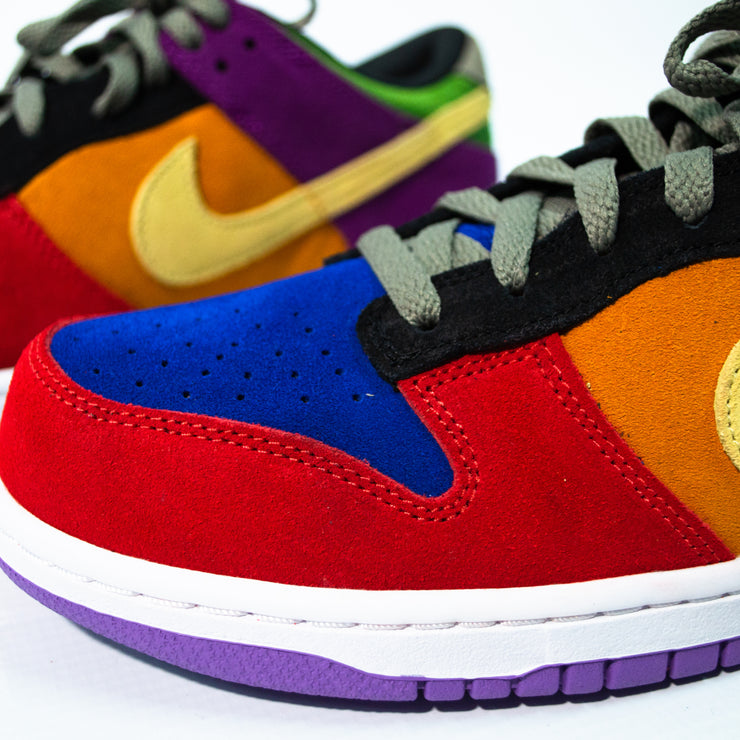 The colorful sneaker saw its debut in 2002 as part of a Japan-exclusive capsule.
The sneaker features a unique upper with bold color tones in a premium suede material.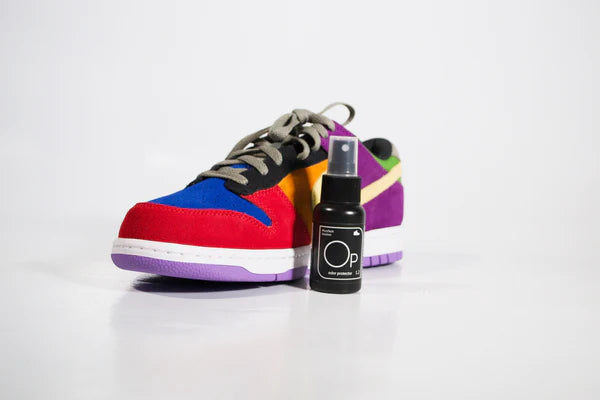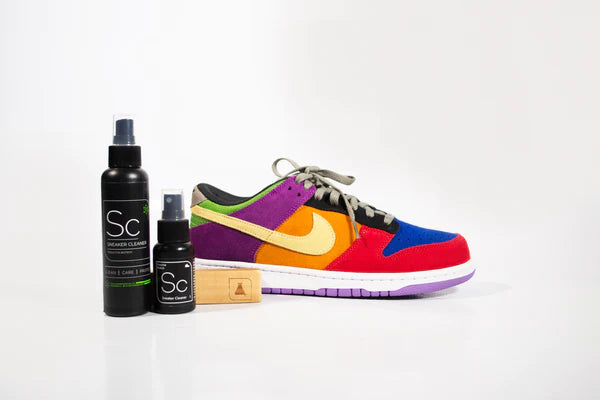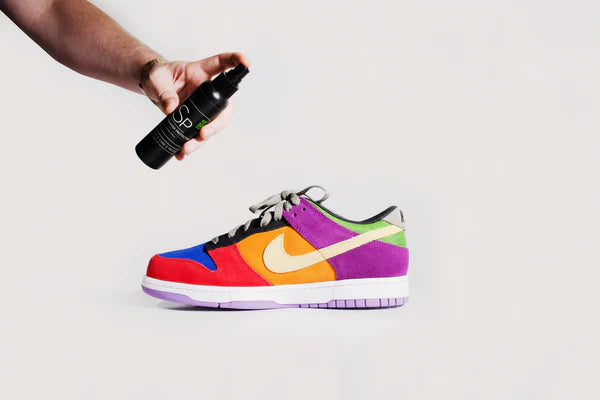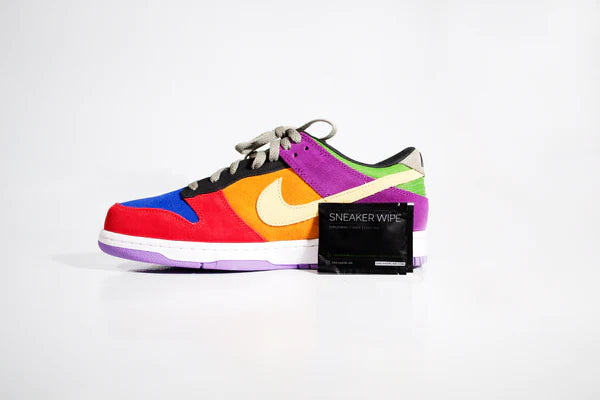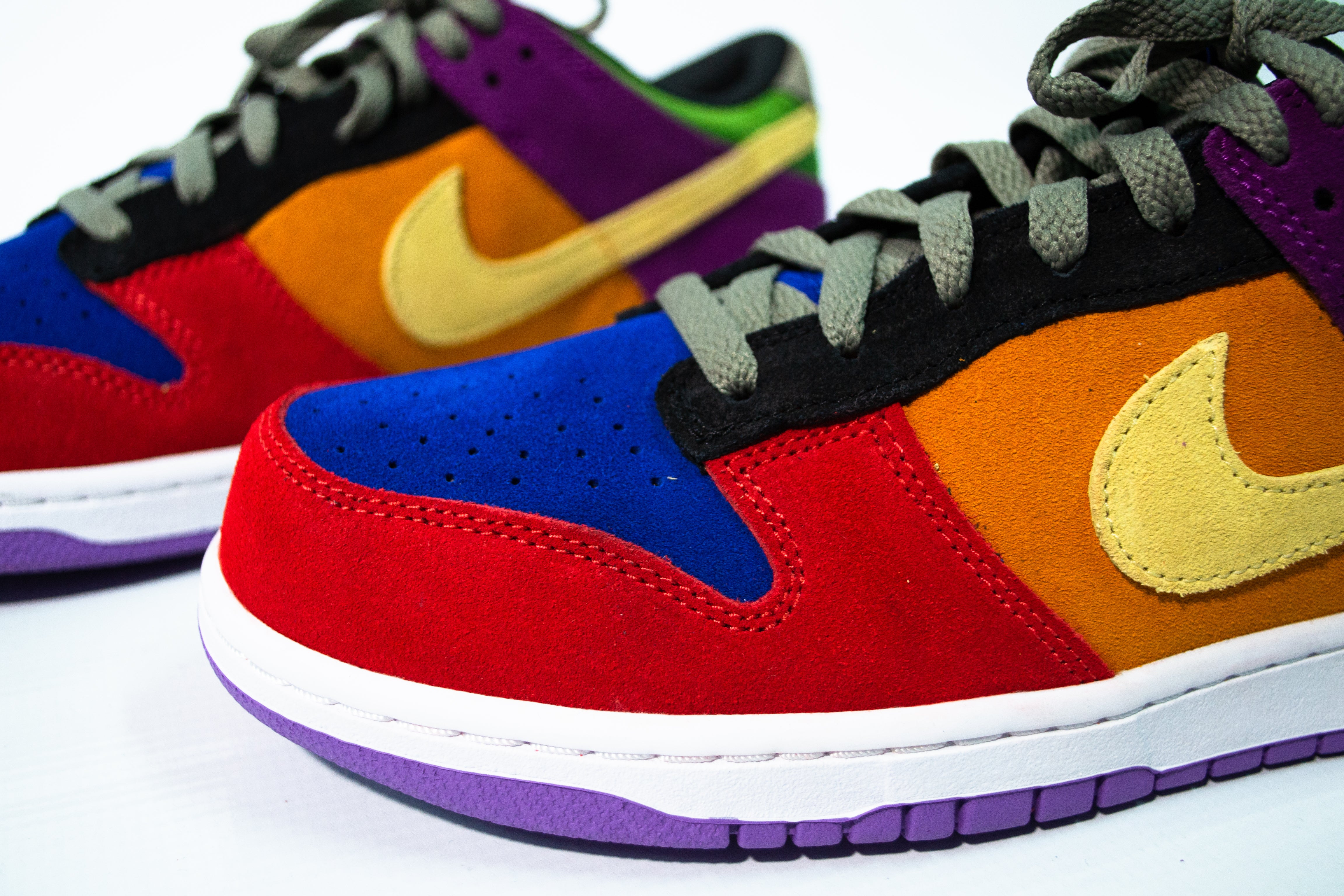 Here are the steps
If you have your hands on a new pair of Nike Dunks then the first step is to make sure they're protected. Use our Sneaker Protector to create an invisible barrier against dirt, stains and the sun's harmful rays. This will protect your kicks and keep them looking fresh for longer. It will also make any cleans in the future easier.

With suede shoes, a great option to get amazing results is to use our Sneaker Wipes. These wipes will get rid of dirt quickly and effectively. They also won't oversaturate the suede material. When dealing with colorful suede materials – the color normally runs. Make sure to apply caution when dealing with this shoe as there are various colors that might bleed. Stick to cleaning similar colors in stages – use different sides of the Sneaker Wipe to make sure there is no transfer of color.

If your Nike Dunks are extremely dirty and need a deep clean then you will need our Sneaker Cleaner, Premium Brush, a container with water and a microfiber towel. Start by giving your sneakers a dry brush to get rid of any excess dirt. Once that surface level dirt has been removed then you can apply our Sneaker Cleaner to dirty areas of the sneaker. Make sure to not oversaturate the suede with the cleaner. Once the Sneaker Cleaner has been applied, let it sit for a bit and dip the Premium Brush into water. Shake off the excess water and start scrubbing in one direction. Again, pay attention to the various colors on the shoe. Don't scrub across the various color panels as you don't want the color to bleed. Focus on each color panel, wipe down with a microfiber towel and rinse the brush.

Once you've cleaned the uppers, you can move down to the midsoles and the soles of the sneakers. Spray Sneaker Cleaner around this area, dip into water and scrub vigorously and that dirt will come right off.

You can follow this same process if your Dunks consist of different materials.

When your Dunks have seen some wear and are starting to stink up a bit – it's time to take action. Use our Odor Protector to remove unwanted odors and to keep your sneakers smelling fresher for longer. Our Odor Protector is a probacteria formula that is biodegradable and non-toxic.