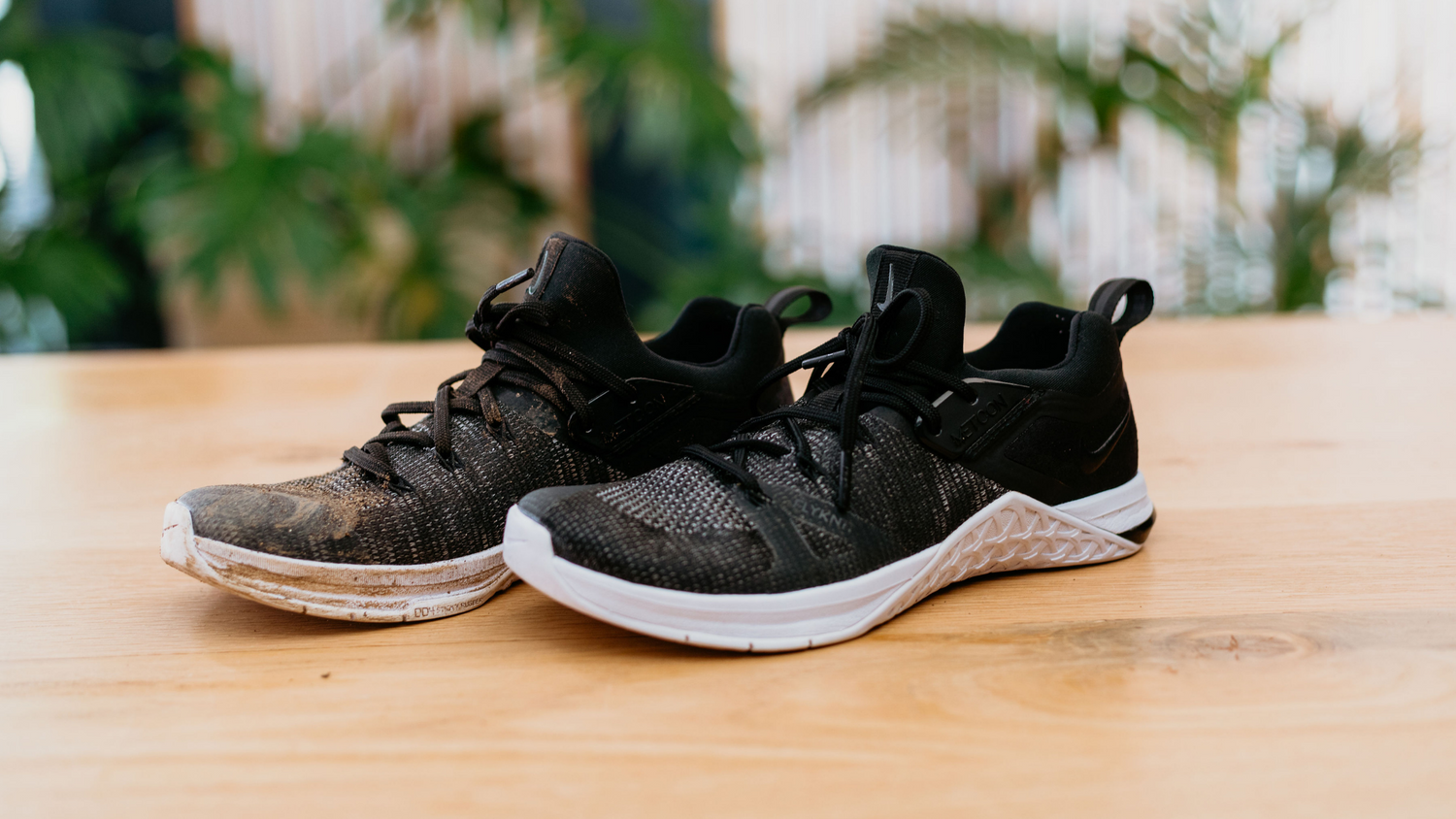 We got our hands on a worn pair of Nike Metcon 3 that saw a bit of mud!
Built for high-intensity training, the Nike Metcon Flyknit 3 offers exceptional stability, comfort and performance during demanding workouts.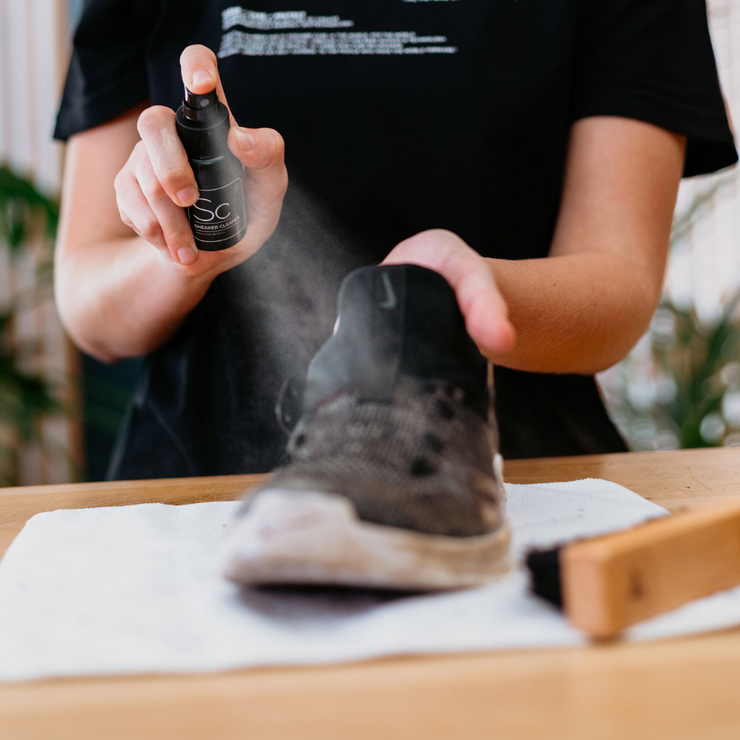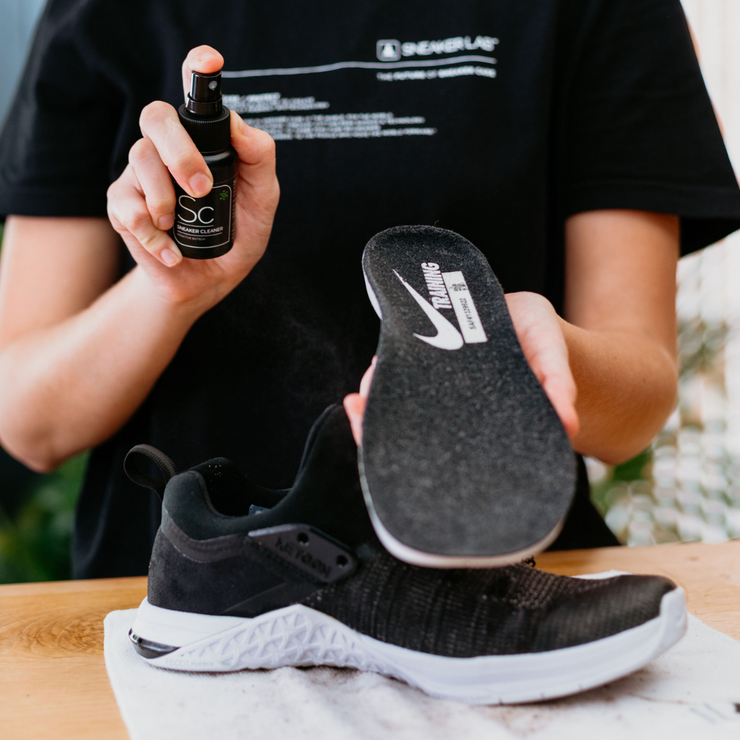 The shoe features the addition of high-tenacity Nike Flyknit yarn in the forefoot, providing superior sturdiness for rope climbs, while the reinforced skin overlay on the toe gives added durability
The Nike Flyknit upper also yields flexibility and breathability.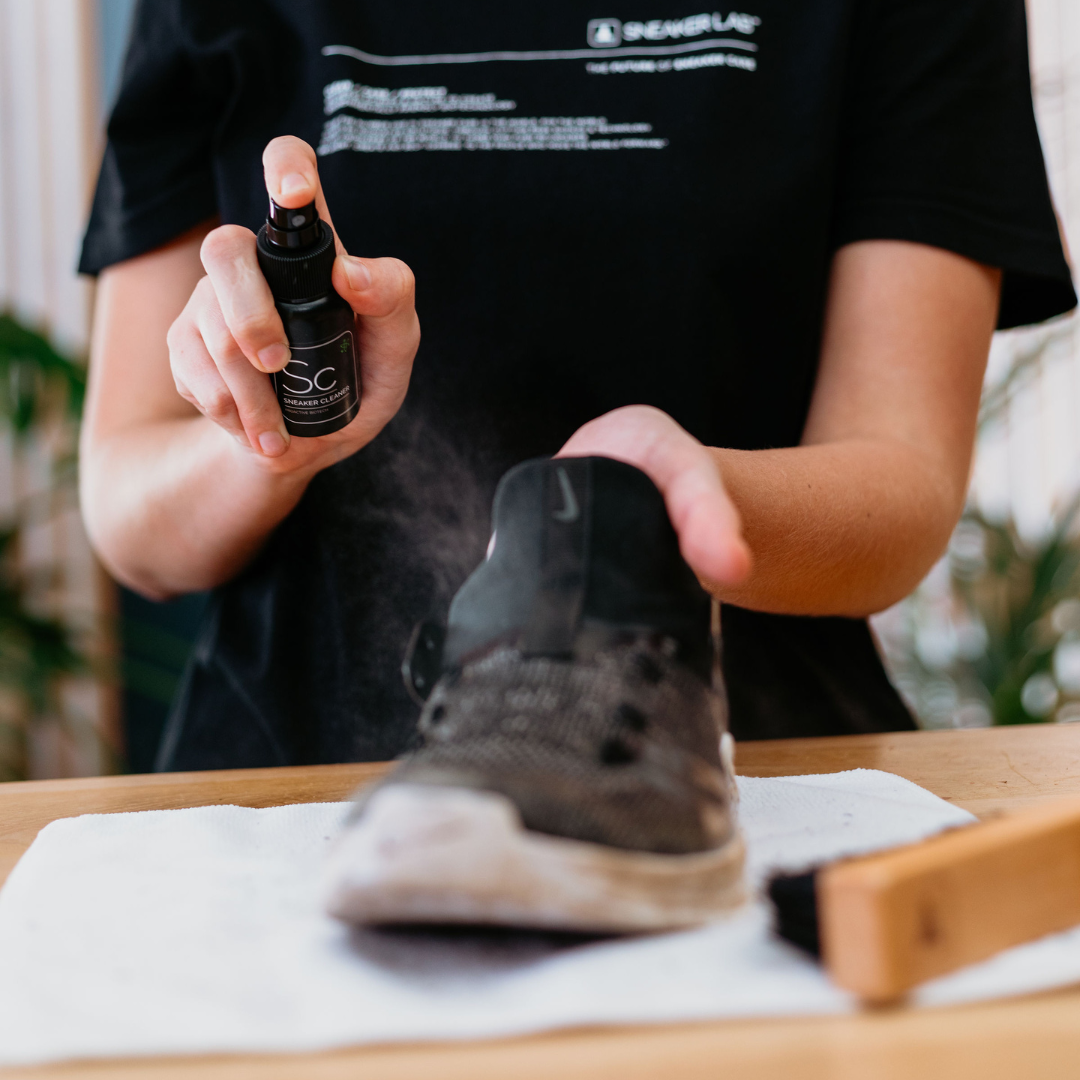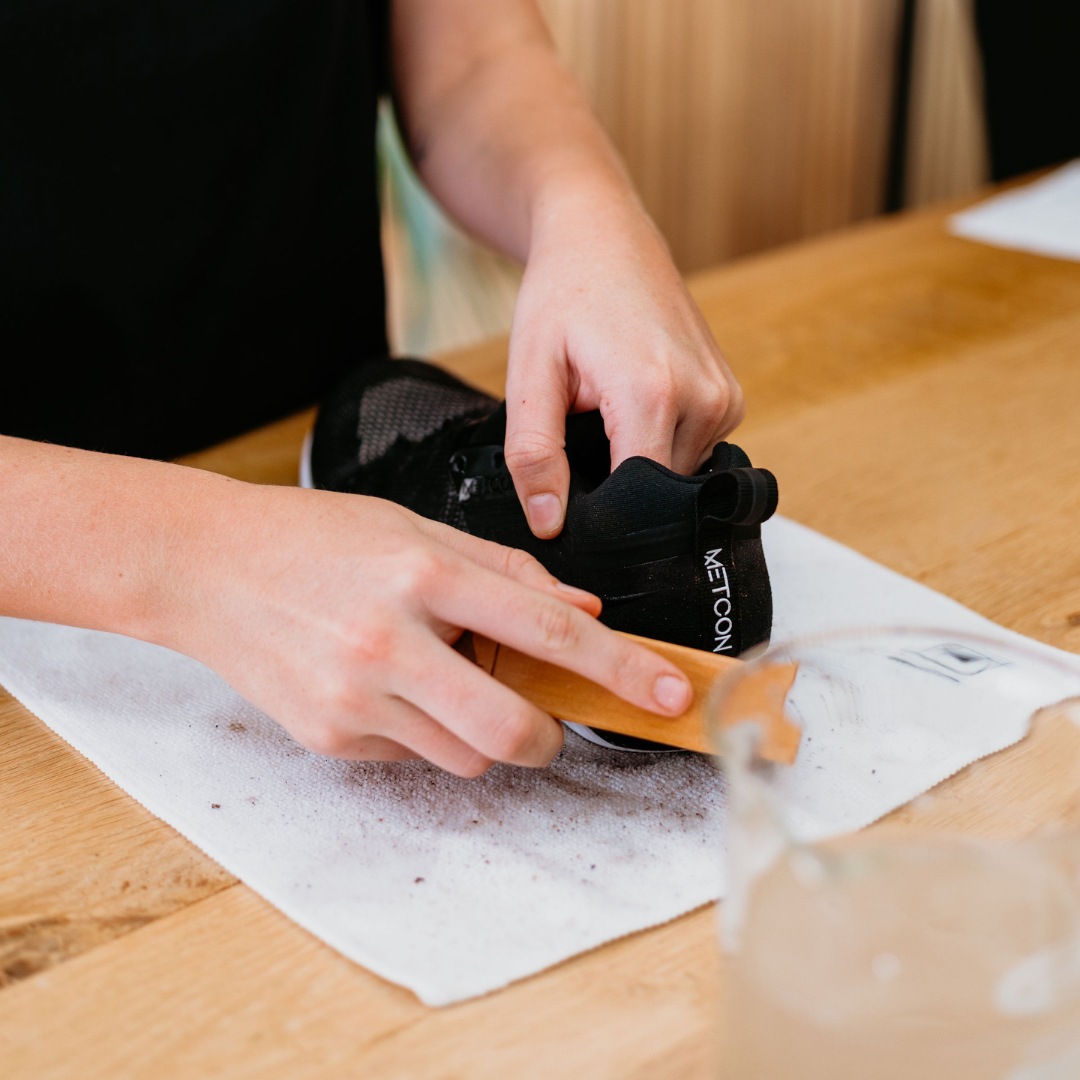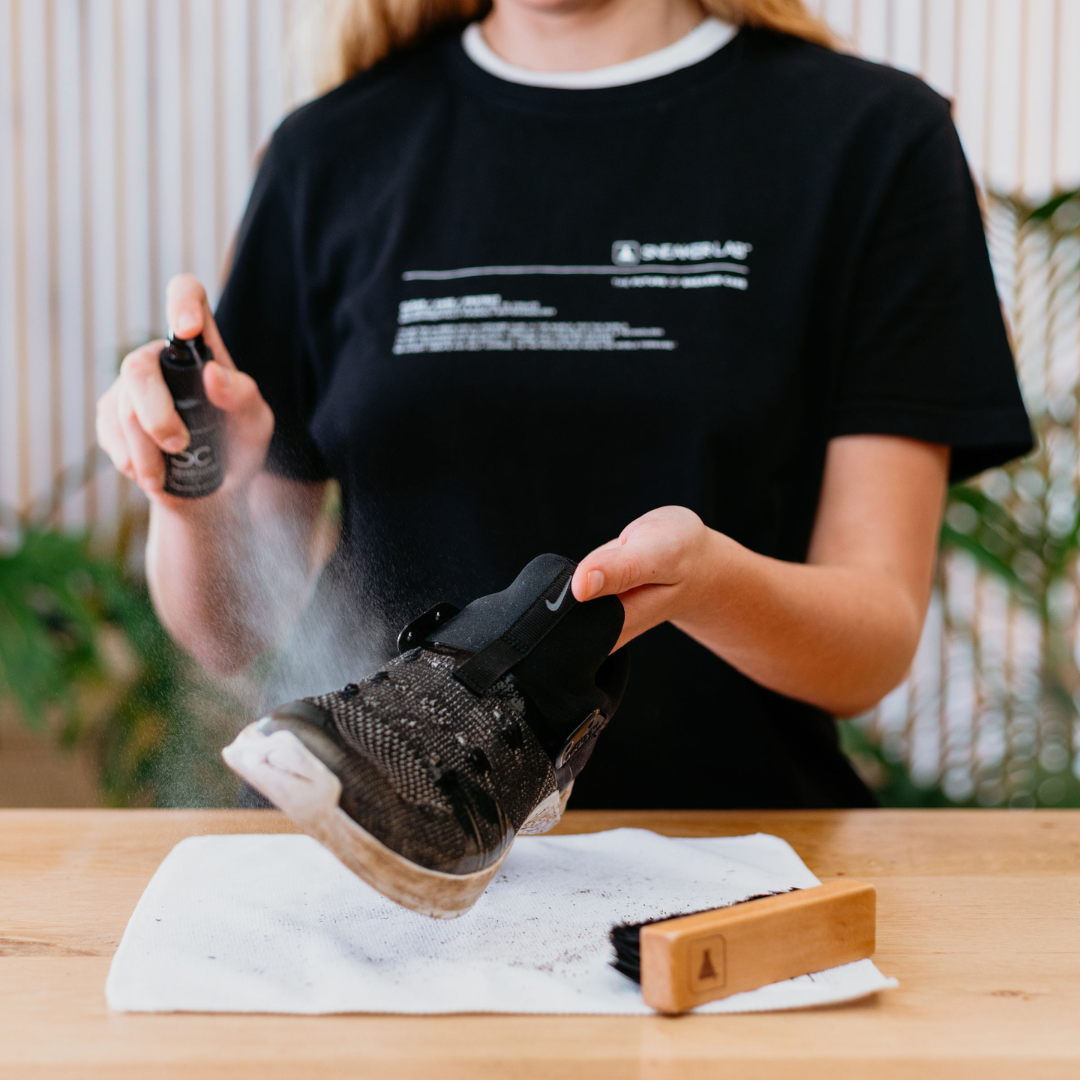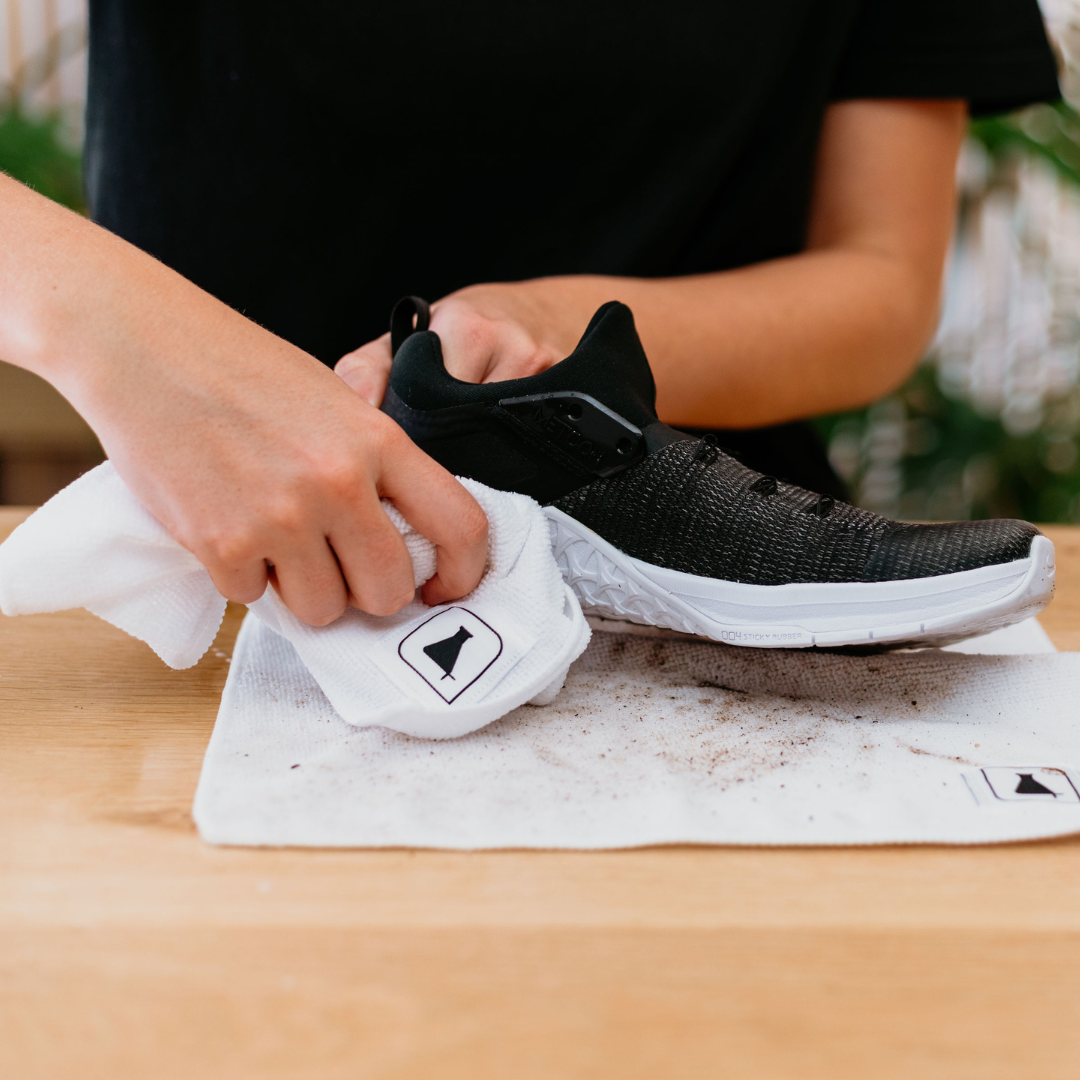 For this clean we used our Basic Kit. Read how to clean your Nike Metcon Flyknit 3 or watch the video.
Step 1:

Remove the laces and use our Premium Brush to dry brush off any excess dirt that is on the shoe. You can tap the shoes together to further remove any surface level dirt. Set the laces aside as we will clean those separately later.

Step 2:

Start by spraying Sneaker Cleaner around the uppers of the shoe. Dip the Premium Brush in a container of water and start scrubbing in a circular motion. This will start to create a foam that will lift the dirt out of the material. Wipe away excess liquid and the dirt that has been lifted with a Microfiber Towel.

Step 3:

Next you will want to tackle the soles of the shoes. Follow the process in the previous step but be sure to apply more pressure with the brush on the soles. Wipe the dirt away with a microfiber towel.

Step 4:

Remove the innersoles of the shoes and follow the same cleaning process of spraying Sneaker Cleaner and scrubbing with a wet brush. Wipe away the excess liquid with a microfiber towel. This will remove all of that build up dirt from your runs. Once complete, set aside the innersoles as well as the shoes to dry.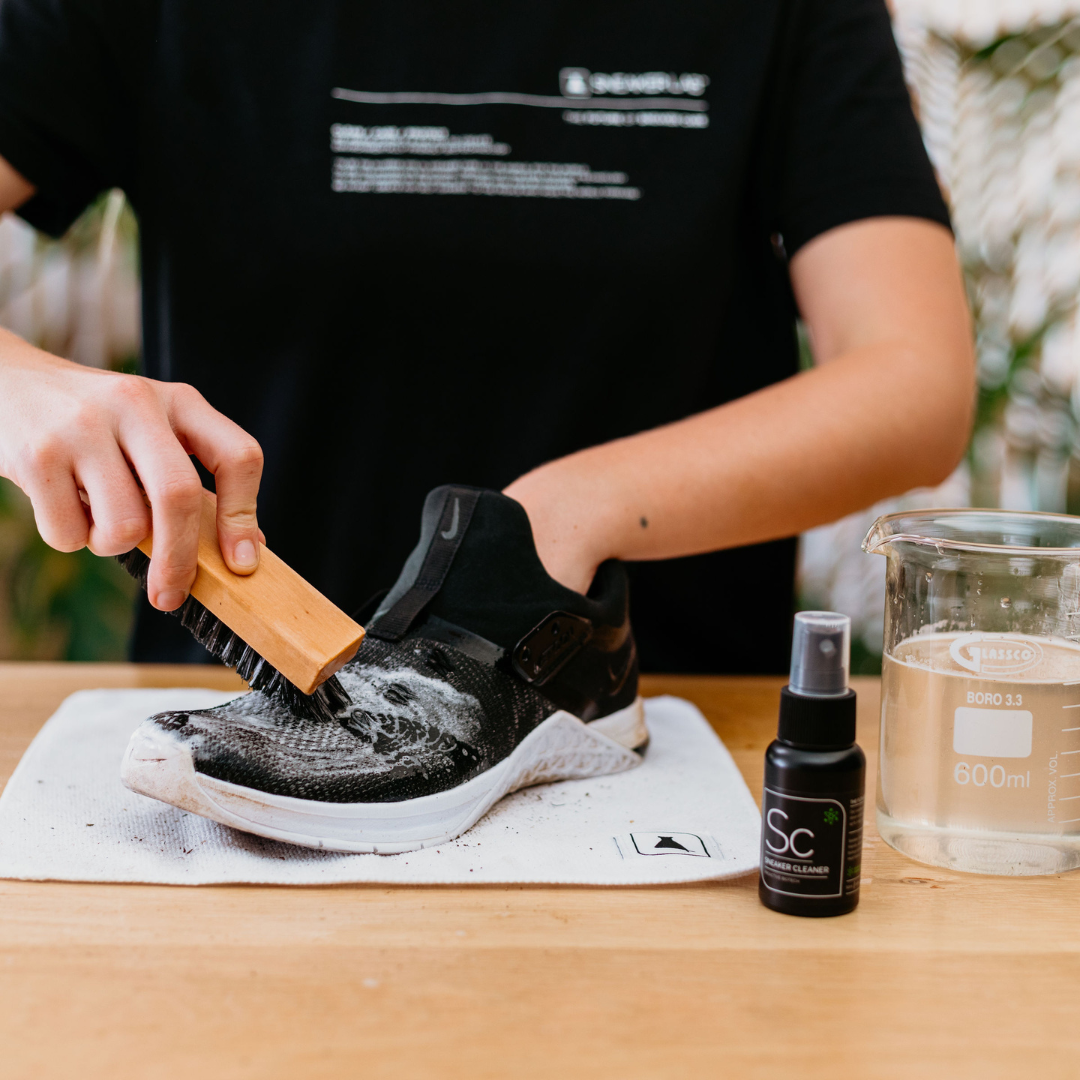 Step out in confidence
Step 5:

Now you'll move onto cleaning the laces. Cup the laces in your hand and spray Sneaker Cleaner on them, rub them together to spread the Sneaker Cleaner and then dip into a container of clean water and continue scrubbing. This will create a nice foam that will remove the dirt. Continue dipping into water and rubbing to get them crispy clean. Lastly, ring out the water and set aside to dry alongside the shoes and innersoles.

Step 6:

The last step will be to relace your shoes when everything is dry. Now you have fresh and clean shoes ready for your next workout or run! You can also apply our Sneaker Protector for added protection against dirt and stains or our Odor Protector to combat bad odors.