How To Clean Puma x The Hundreds Future Rider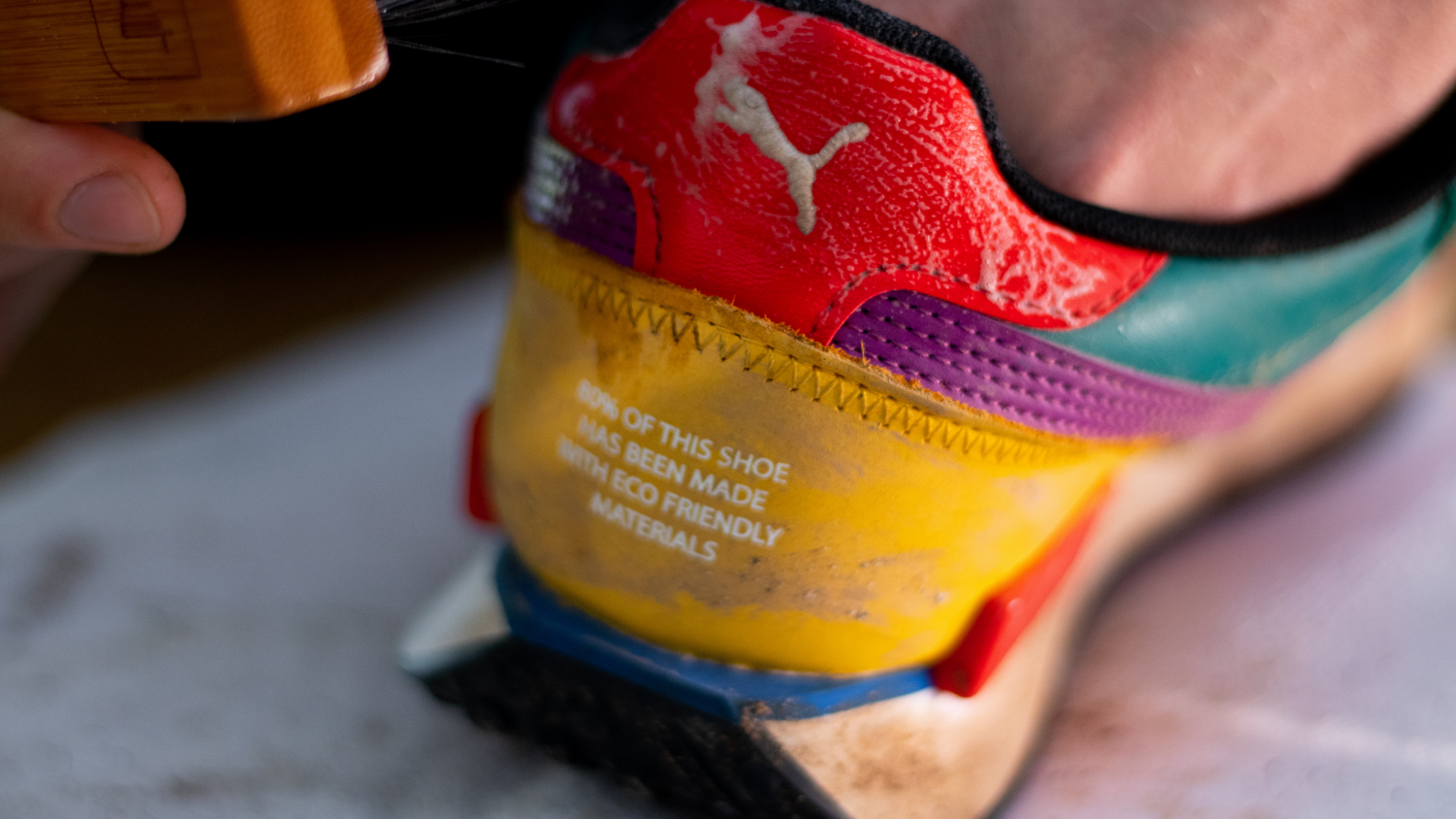 You cant stop the future.
The collaboration between Puma and streetwear brand The Hundreds has provided us this colorful iteration of the Future Rider which is constructed with sustainable materials, like recycled rubber, polyester and chrome-free leather.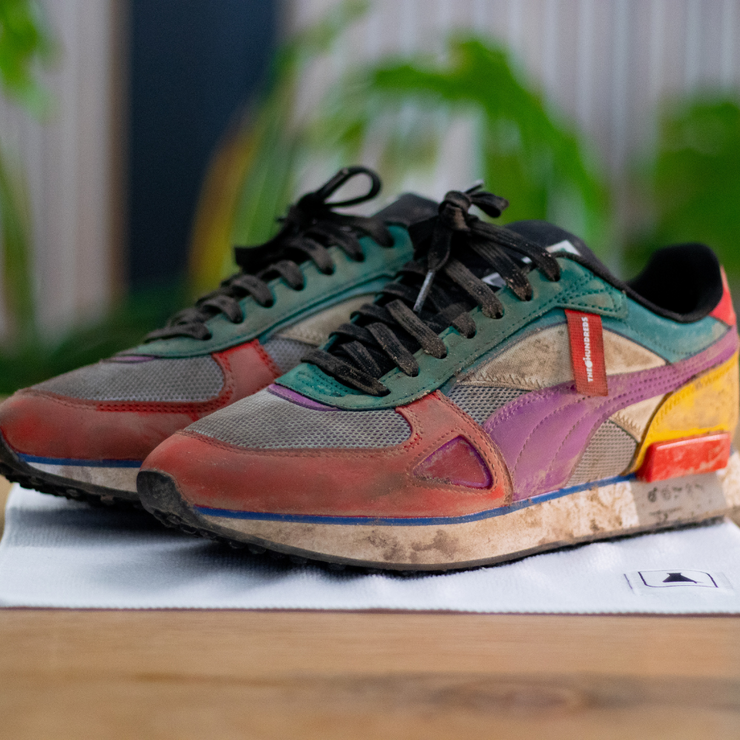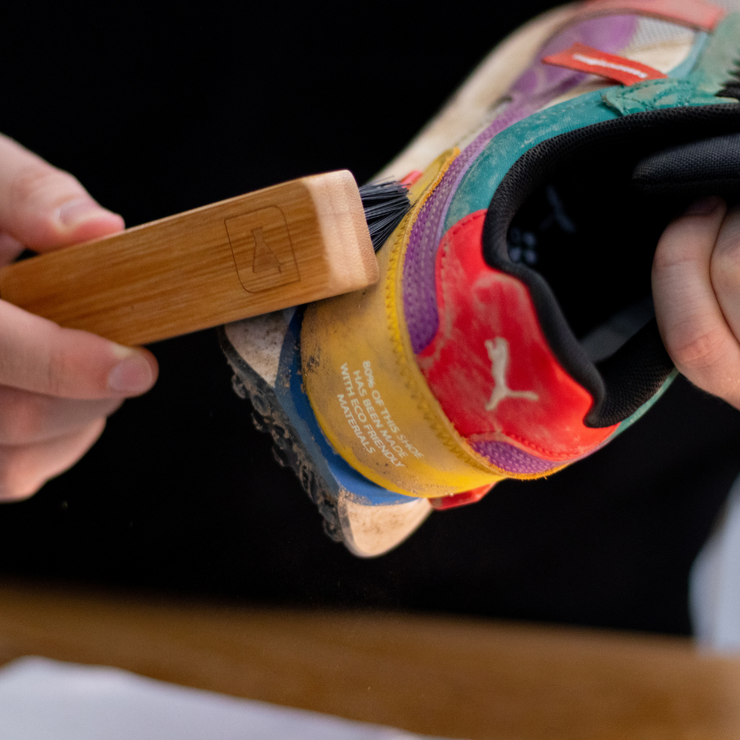 This sustainable message links directly with Sneaker LAB and our products so we thought it would be best to show you how to get these sneakers looking fresh again.
We got our hands on a pair of worn Puma x The Hundreds Future Rider and here are the steps to get them clean again. Everything we used to clean these sneakers are available in our Premium Kit.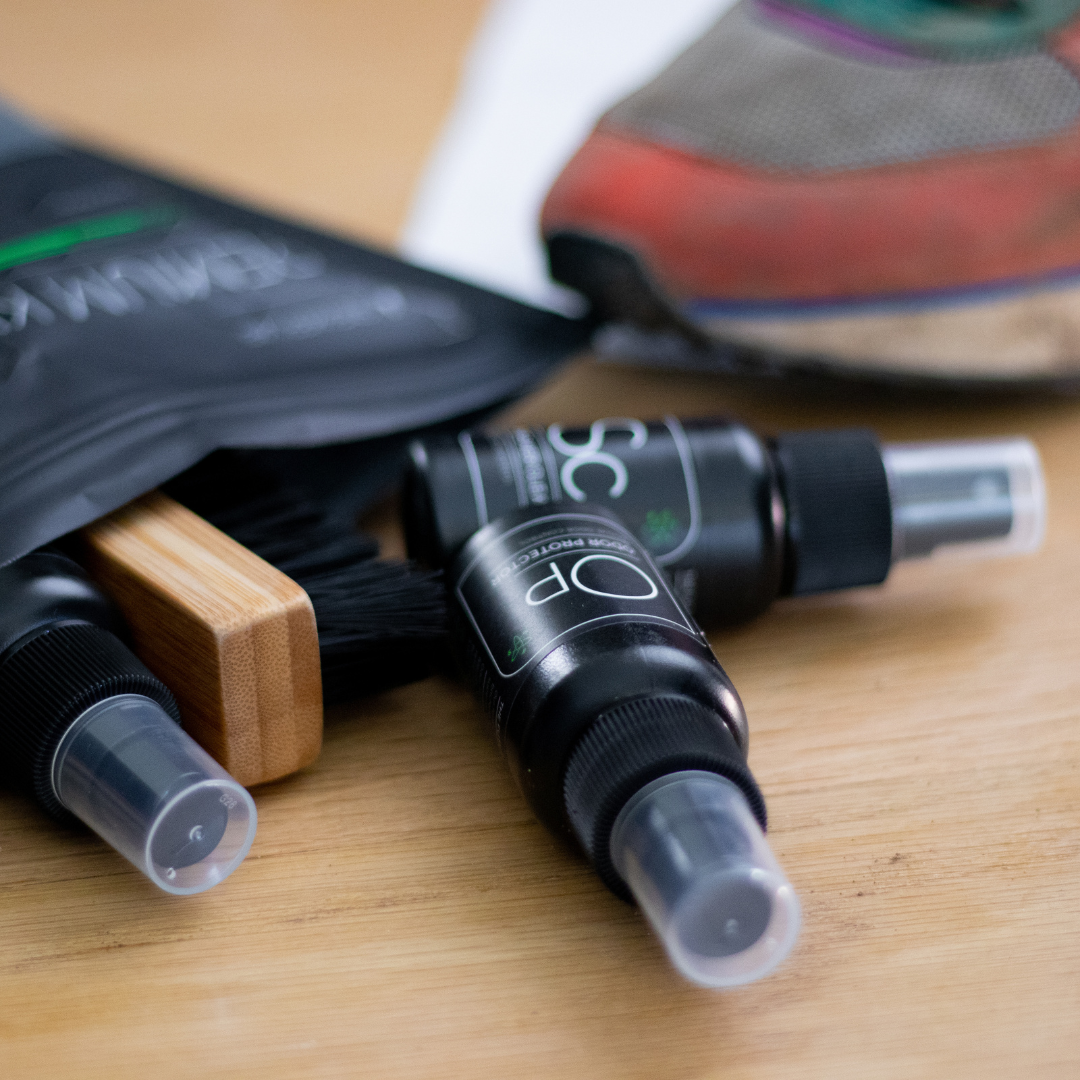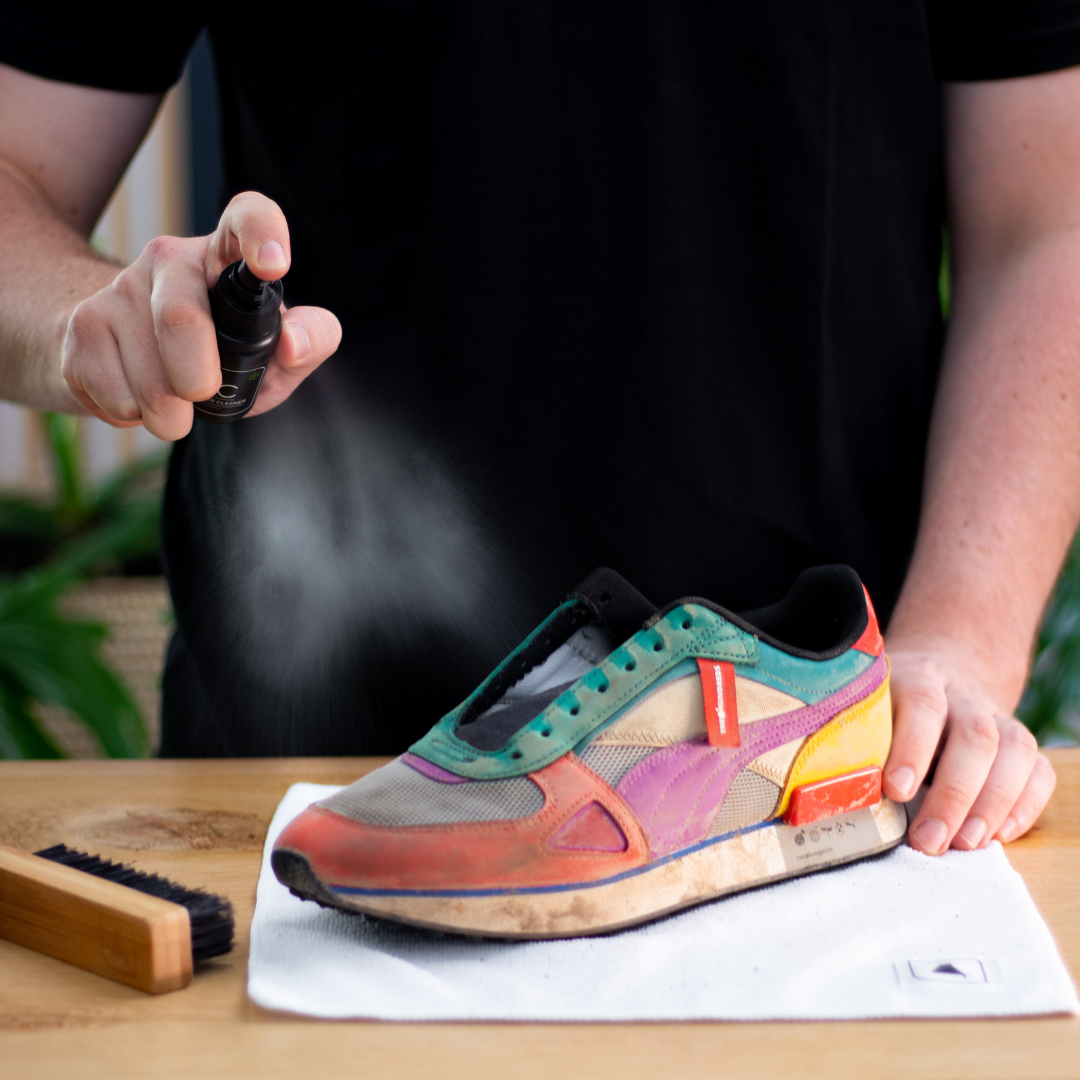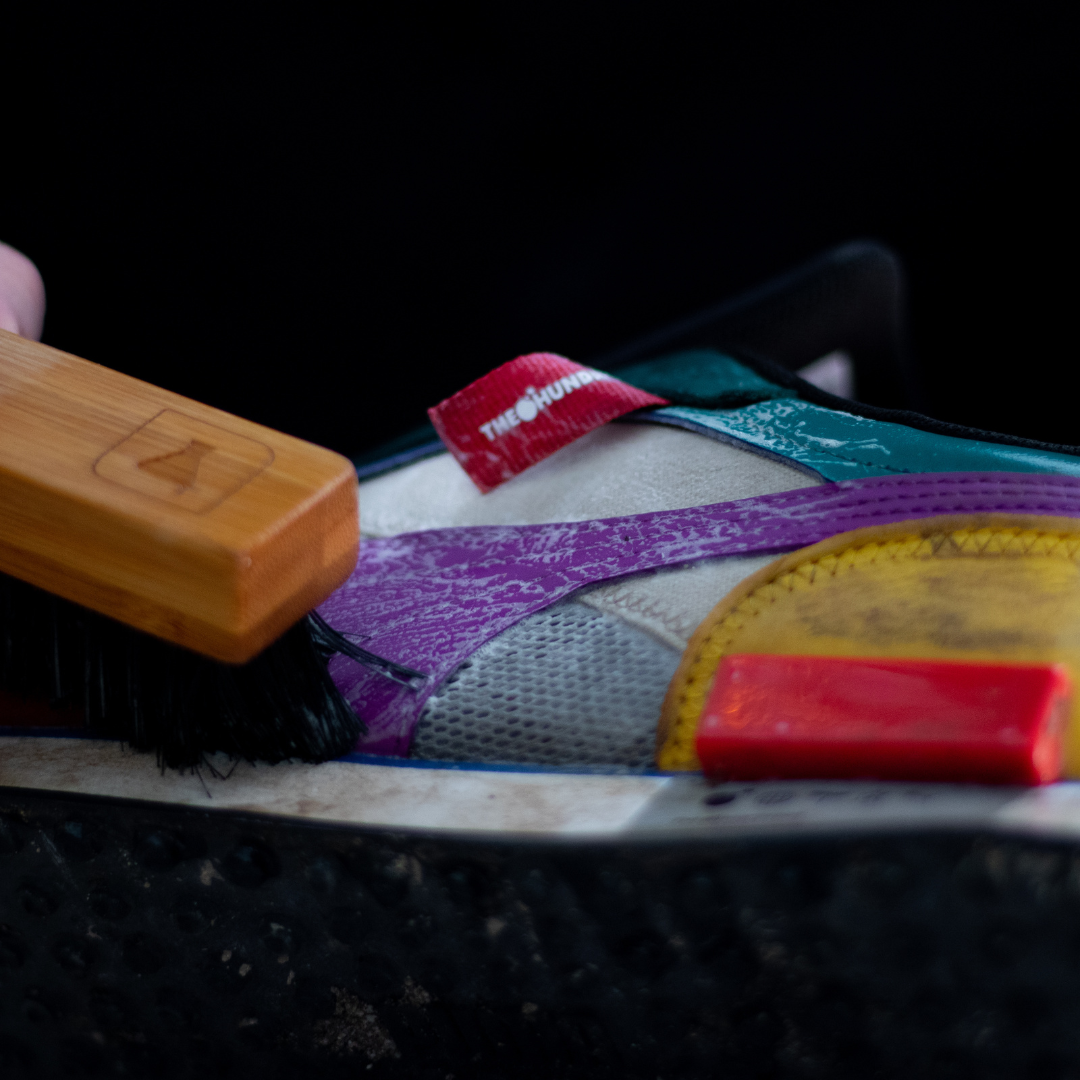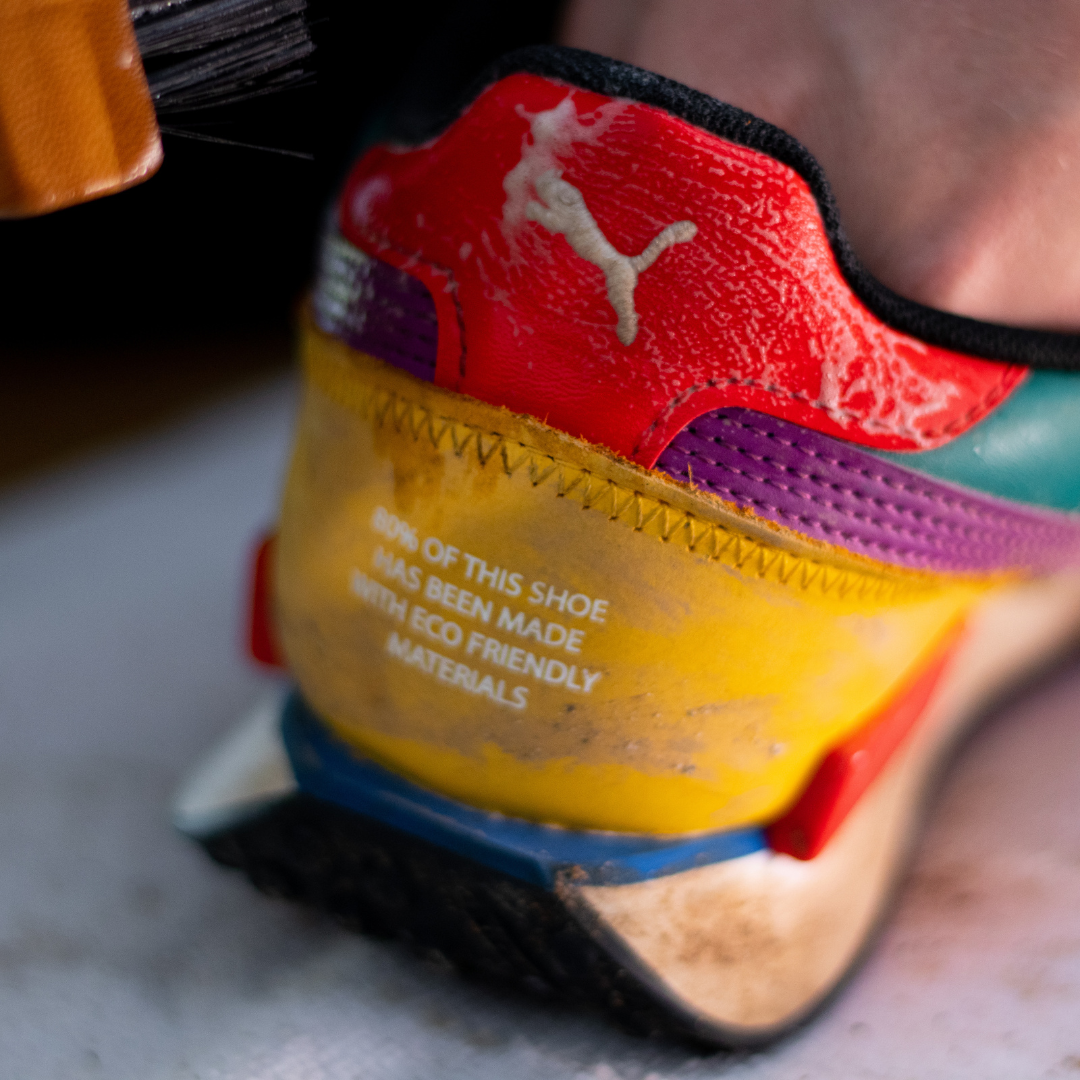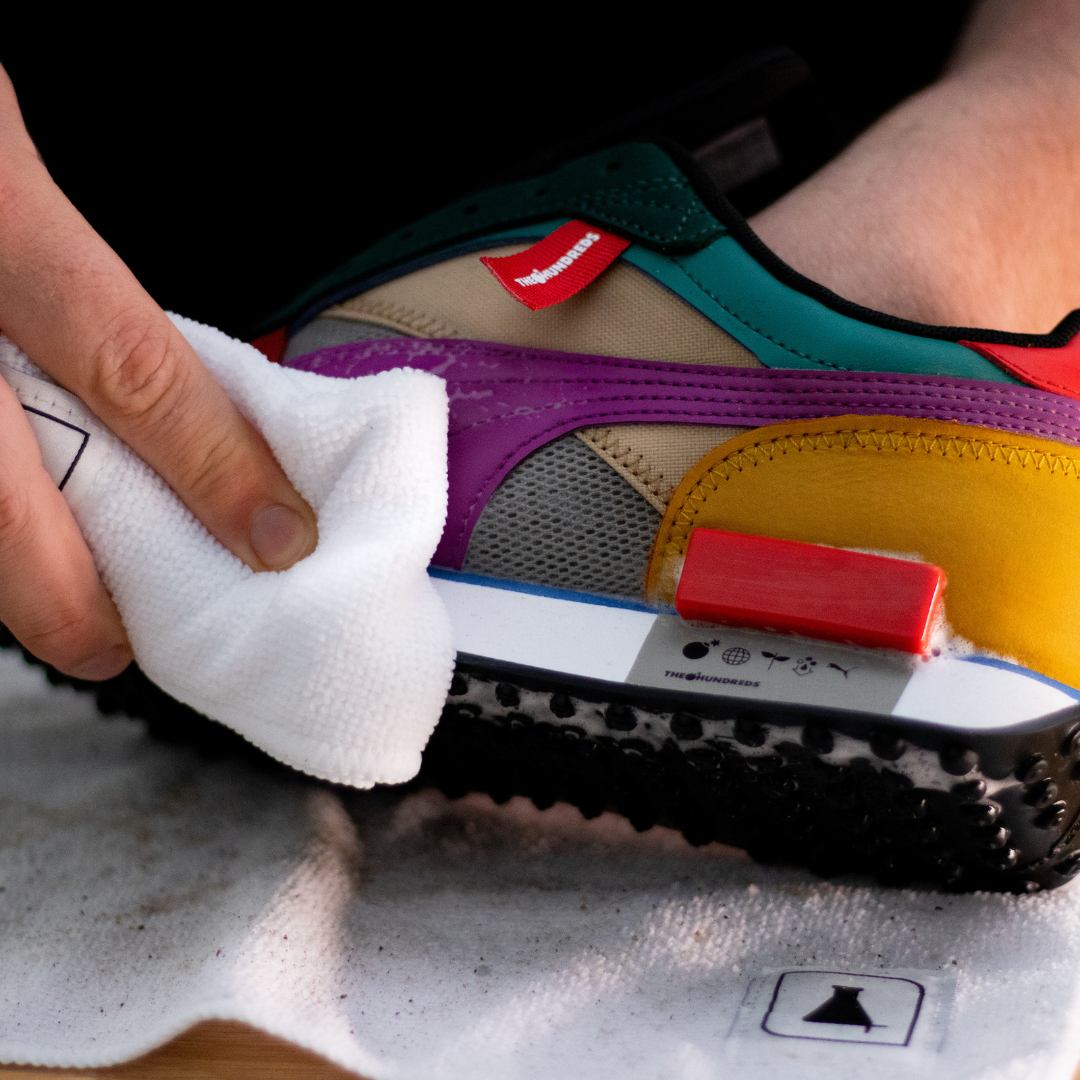 Have a read through or watch the video below to find out how!
Step 1:

Use the Premium Brush to remove any surface level dirt and then remove the laces as we will clean those at a later stage.

Step 2:

Spray Sneaker Cleaner generously around the sneaker. Dip the Premium Brush into a container of water and then scrub in a circular motion on effected areas. Since there are various color panels, sometimes the color may run. Avoid any color run off by tackling each color panel separately. Move down to the midsoles and soles of the sneakers - here you can apply more pressure to remove stubborn dirt.

Wipe off the excess foam and dirt with a microfibre towel. Set the sneakers aside to dry.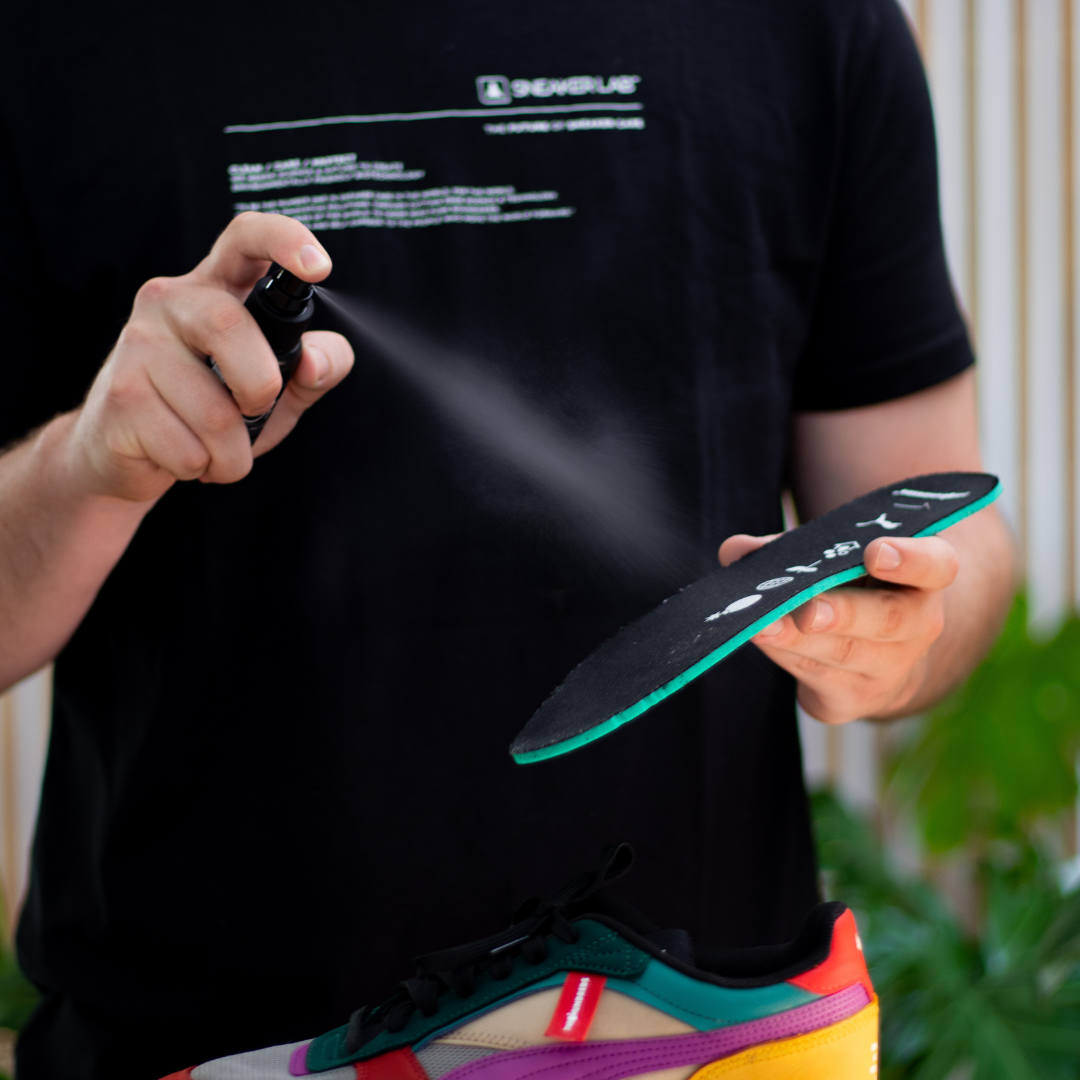 Step 3:

Whilst your sneakers are drying, you can clean the laces. Cup the laces in your hand, spray Sneaker Cleaner onto them, rub together in your hands and then dip into water. Repeat this process to remove all dirt. Then ring out the liquid from the laces and set aside to dry.

Step 4:

When your sneakers and laces are dry, you can lace up your kicks and prepare to apply our Protectors. To keep your sneakers looking and feeling fresh for longer we suggest you apply our Odor Protector and Sneaker Protector.

Spray Odor Protector inside of your sneakers as well as the insole. This will fight off any unwanted odors.