How To Clean White Leather Sneakers | Air Jordan 1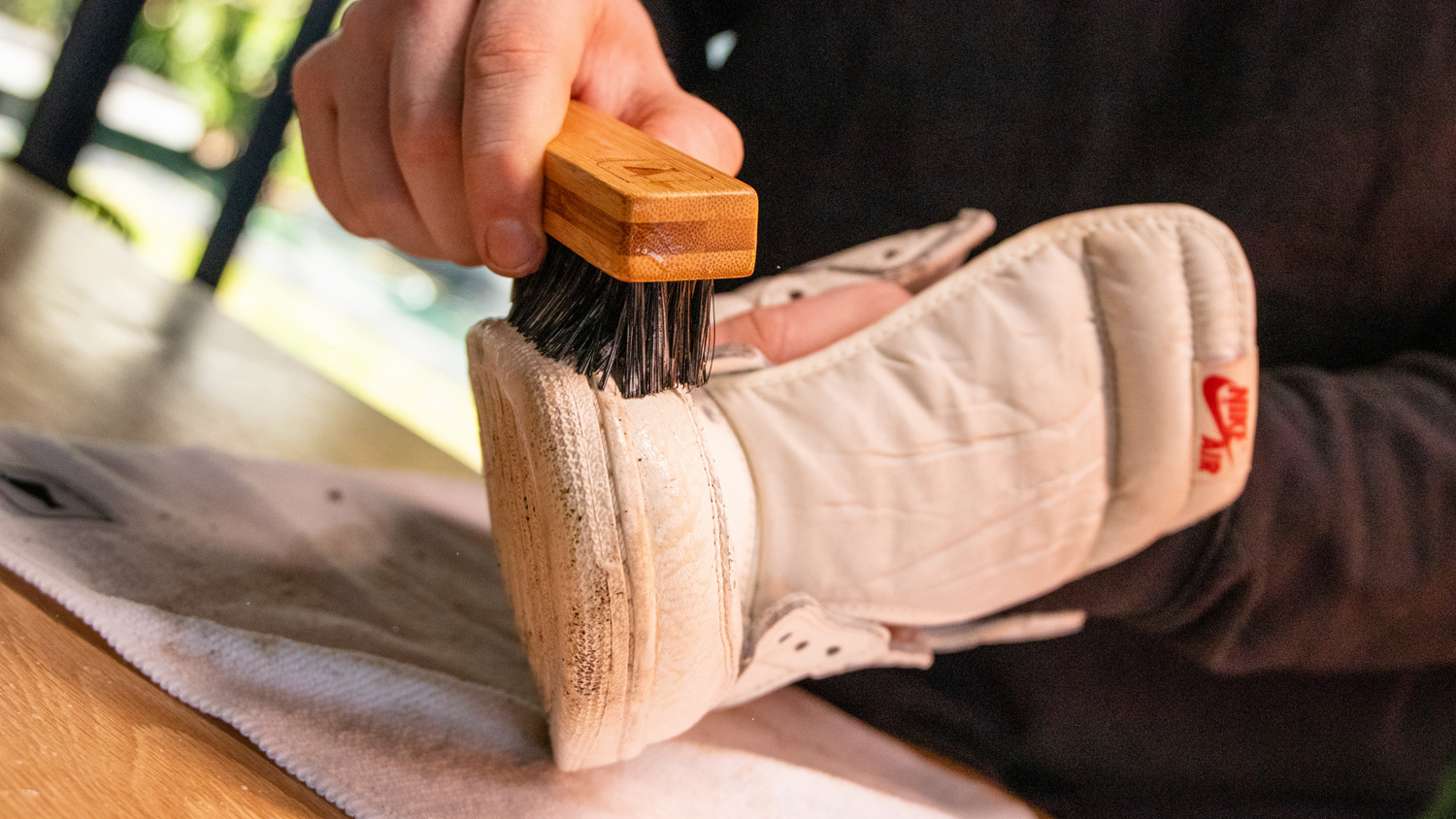 We got our hands on these dirty white leather Air Jordan 1 Retro High OG "Premium Essentials" and hit them with our essential sneaker care products.
Here's the best way to renew your favorite Jordans.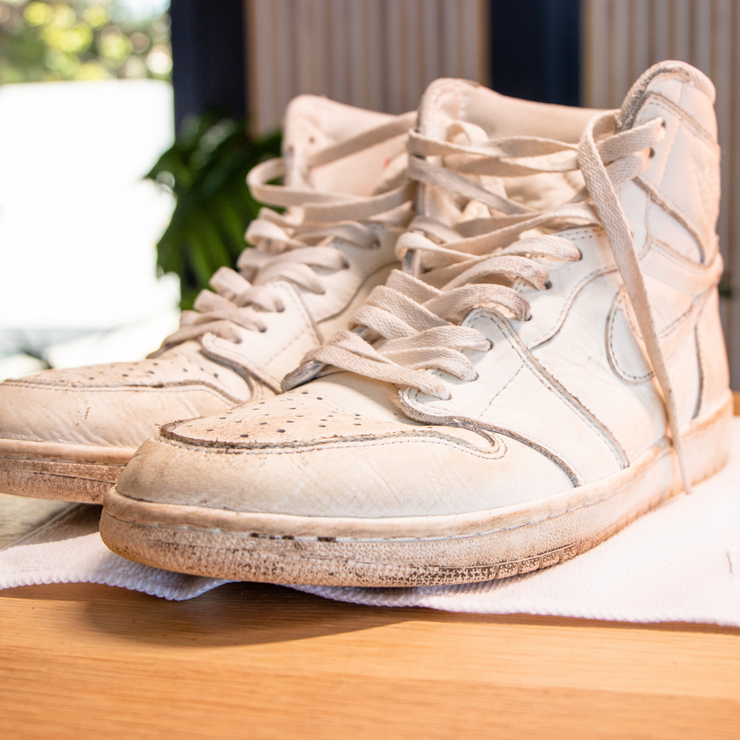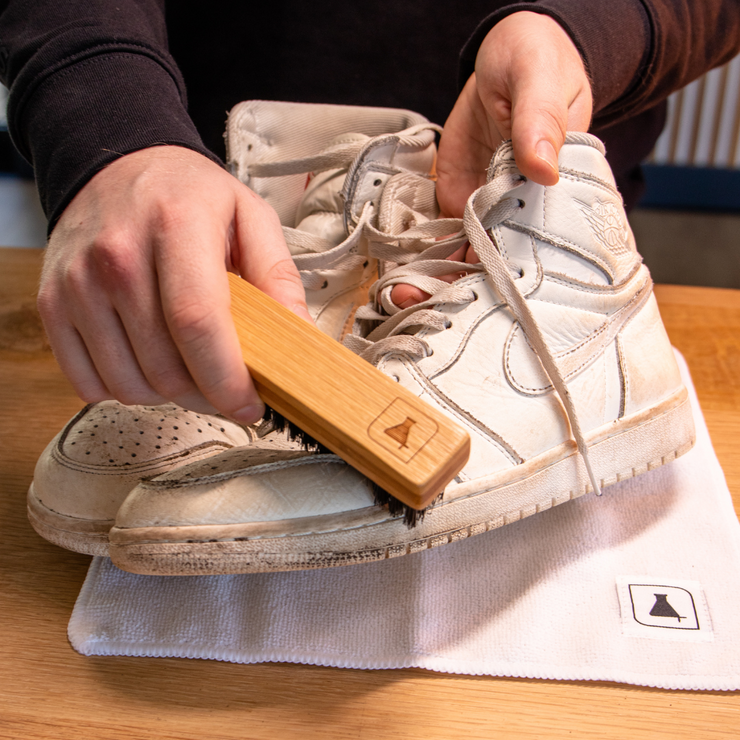 Have a read through or watch the video above to find out how.
The DC x The_ONES E. Tribeka Vachetta is made of premium untreatedleather that ages over time like an old baseball mitt. Buttery softand ready to be made yours. This limited edition sneaker comes witha Sneaker Lab Deluxe cleaning kit that includes all leather care essentials.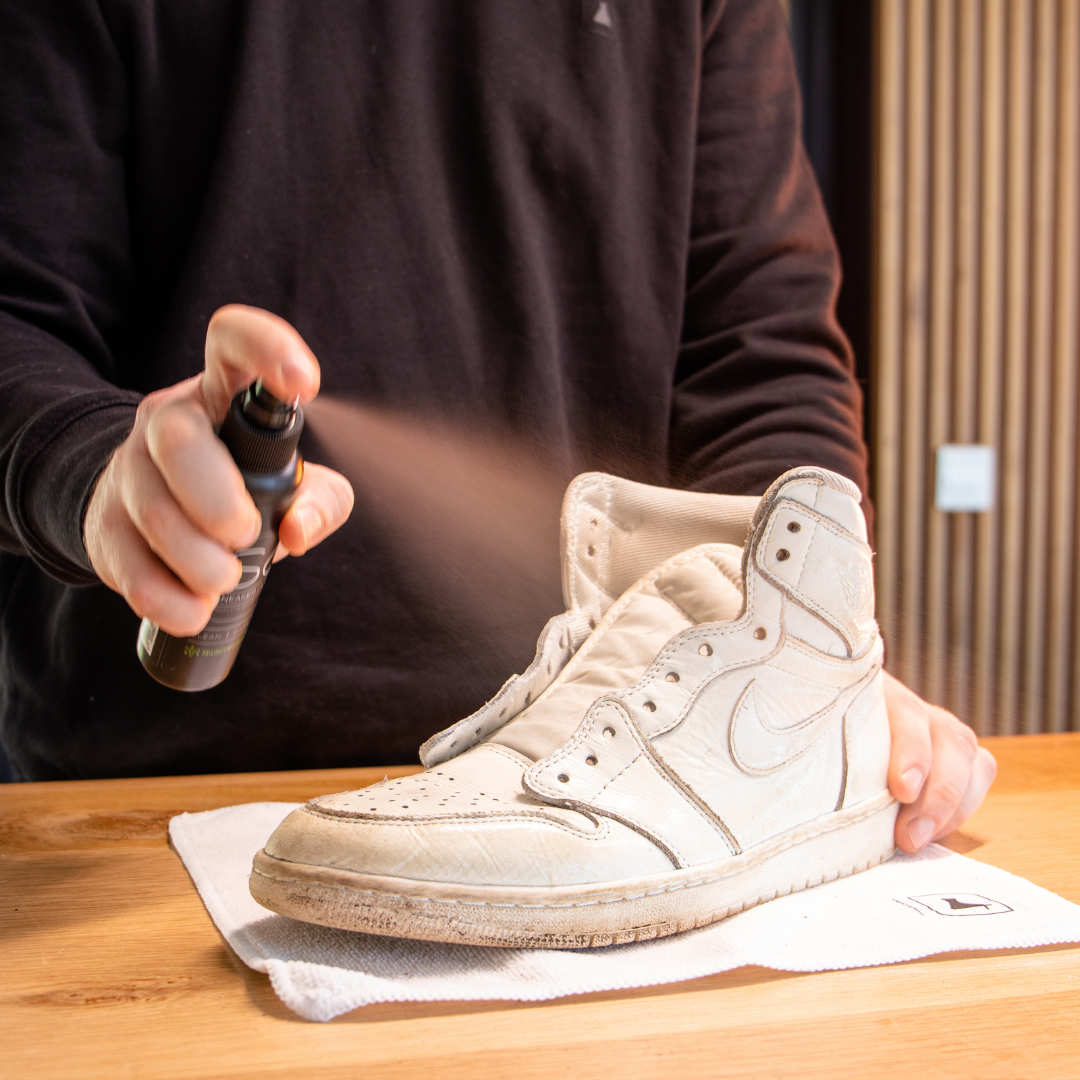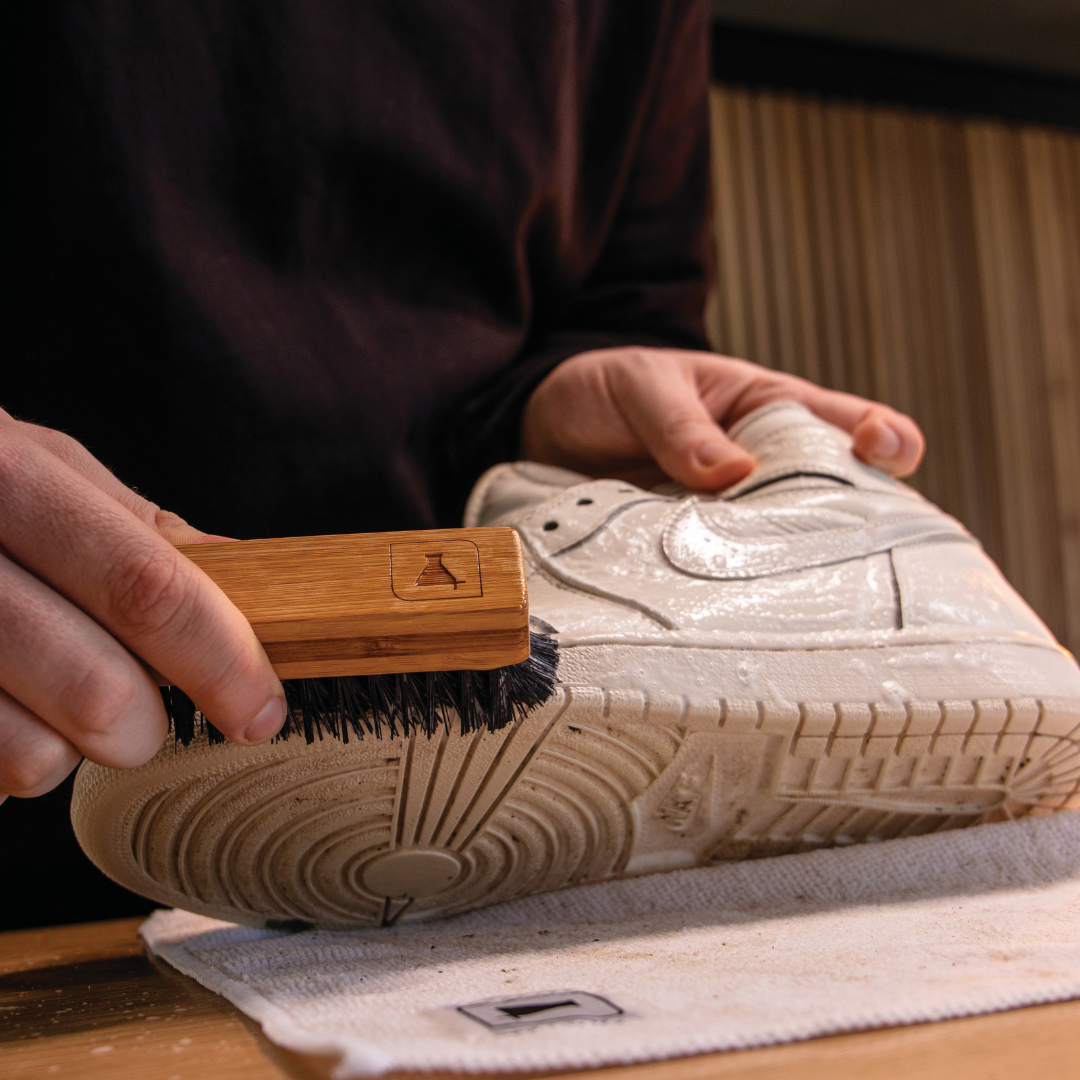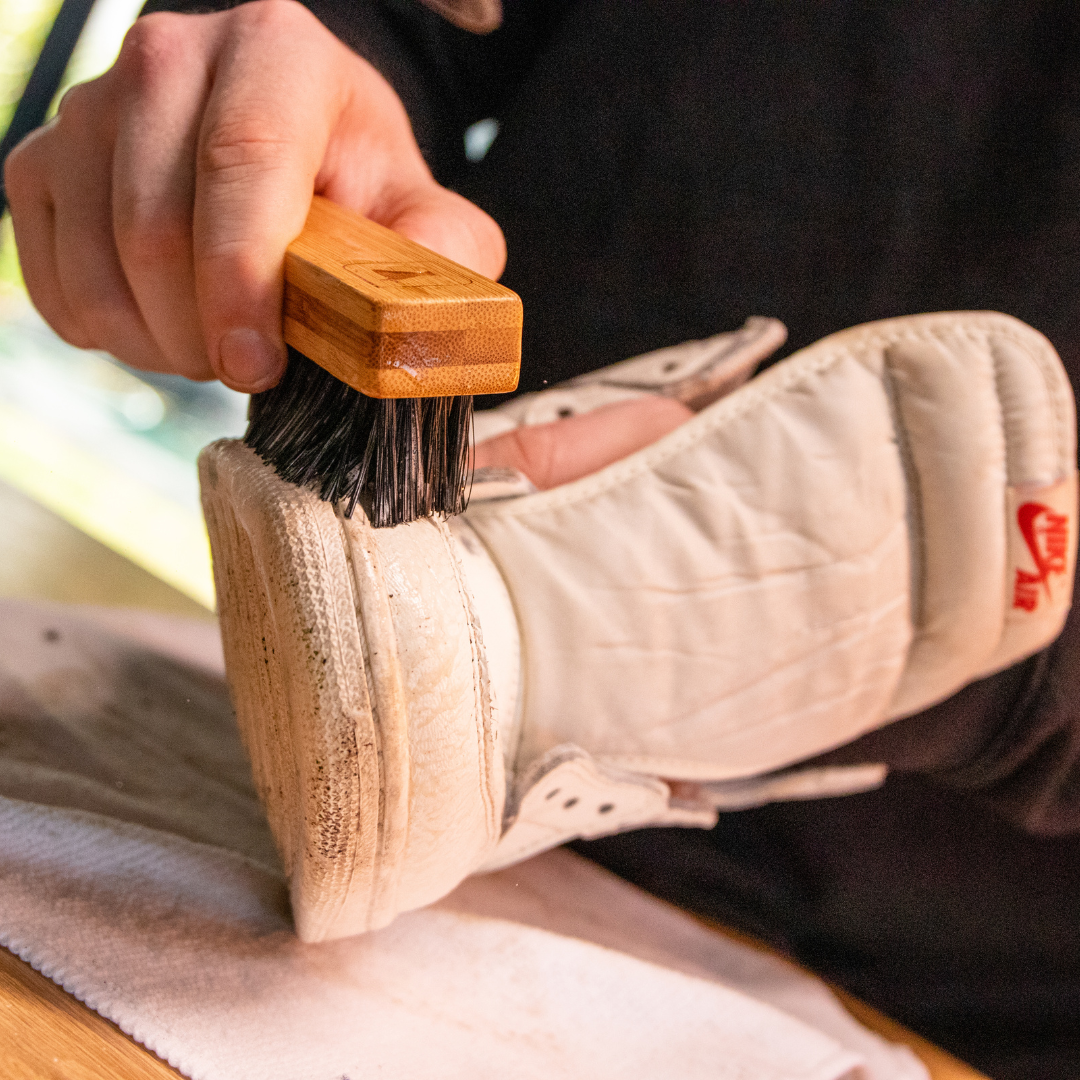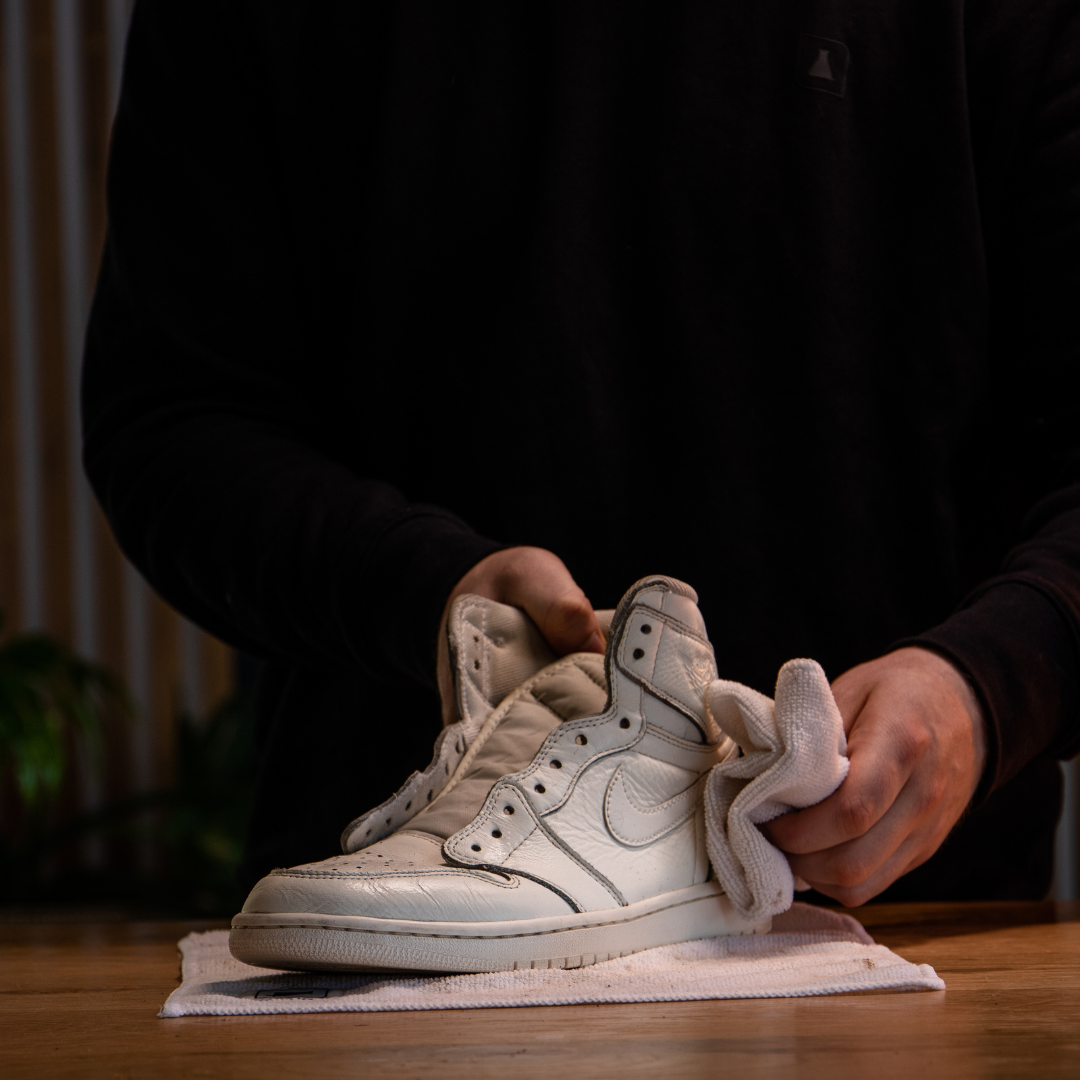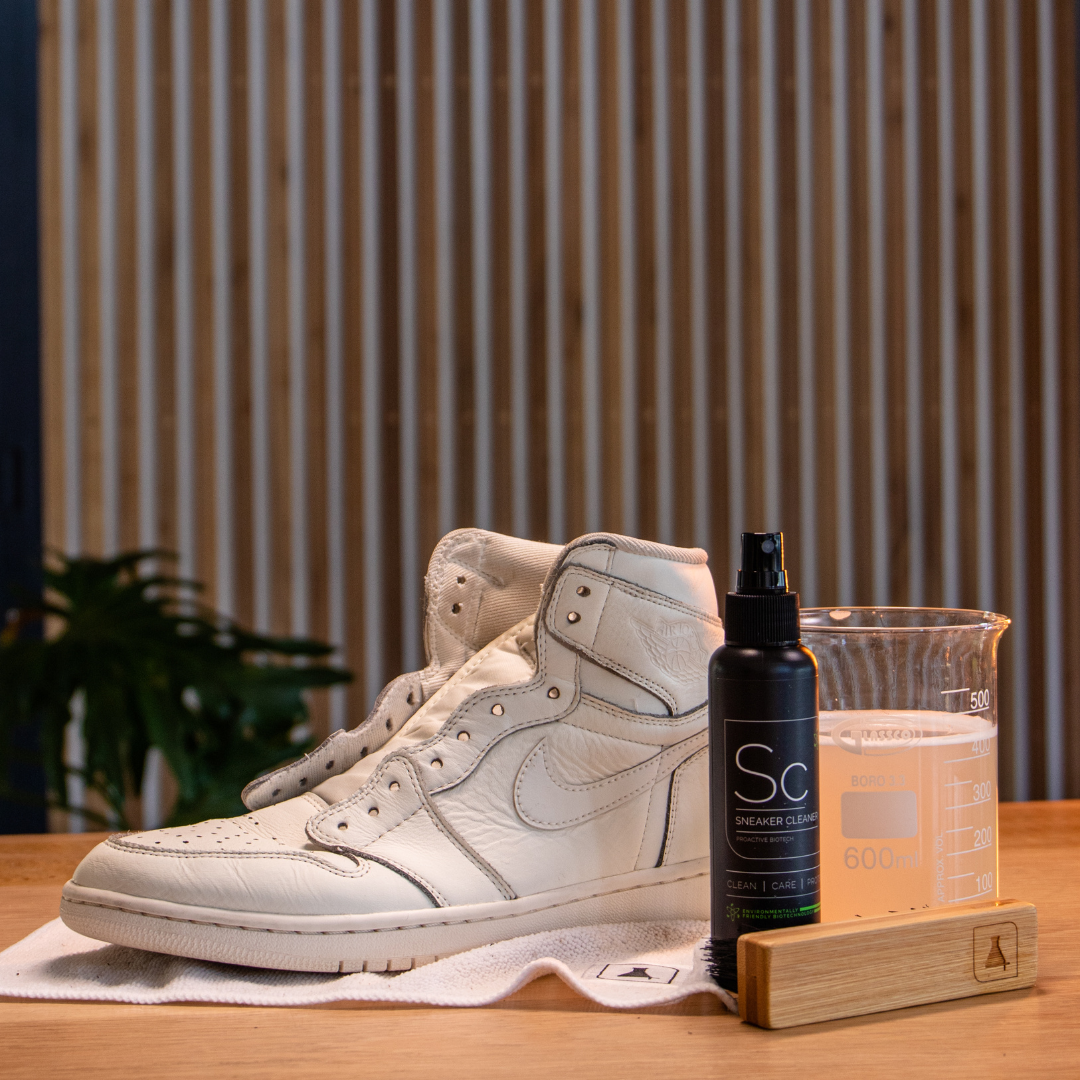 Here are our essential steps:
Step 1:

Use a dry brush to remove any surface level dirt and dust. This will make the cleaning process easier.

Step 2:

Remove the laces so they can be cleaned at a later stage.

Step 3:

Generously spray Sneaker Cleaner around the sneaker, focusing on heavily dirtied areas. Dip your Premium Brush in a container of water and start scrubbing around the upper of the sneaker! A foam will start to appear and will lift the dirt. Spray more Sneaker Cleaner if necessary.

You can dip the brush back into the water and tackle the tongue and the soles of your sneaker.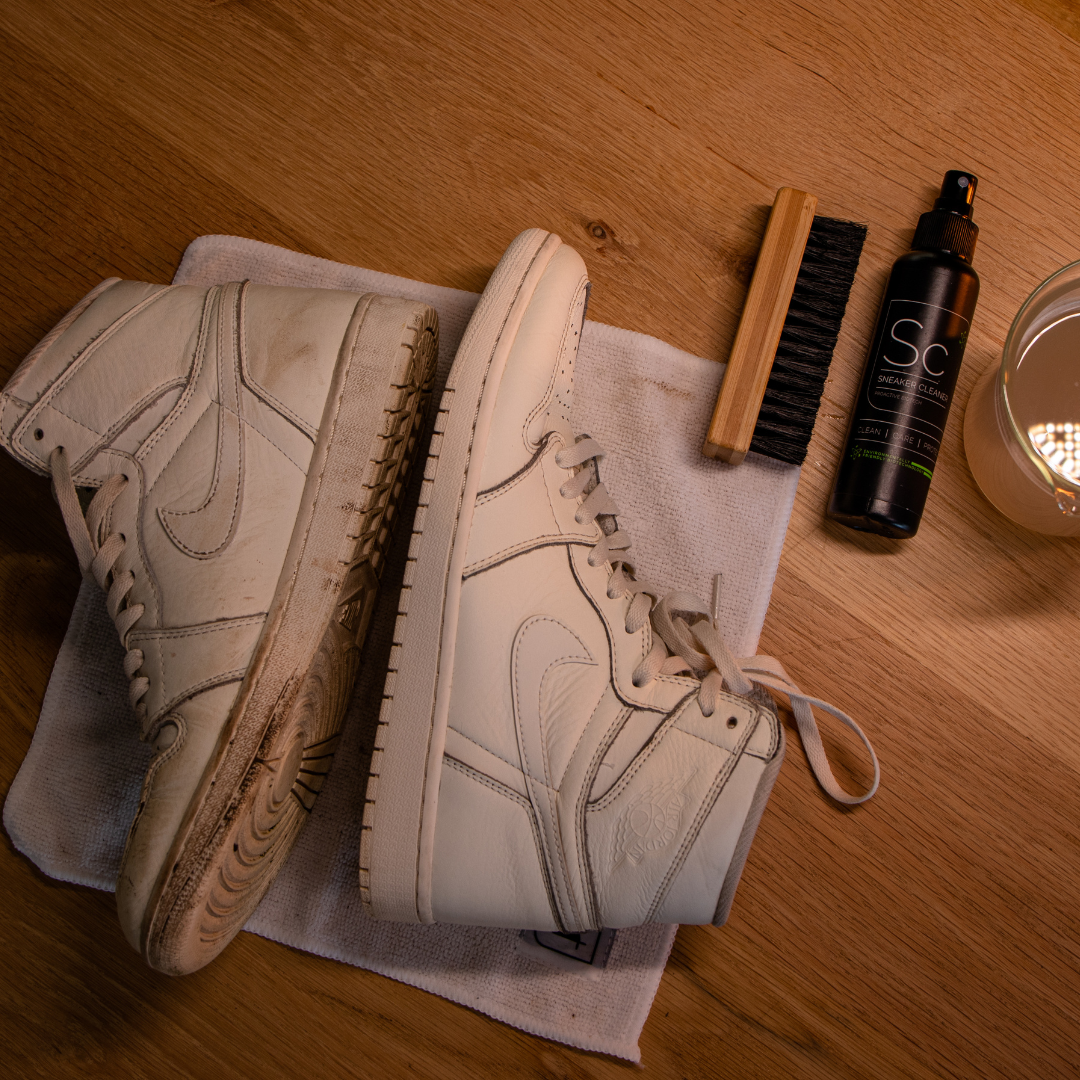 Step 4:

Wipe down your sneakers with a microfibre towel to remove the solution and dirt.

Step 5:

Once your sneaker is clean, you can turn your attention to the laces. Spray Sneaker Cleaner onto the laces and rub them together. Dip the laces into water and continue to rub between your hands. Leave your laces to dry.

Step 6:

When your laces are dry, lace up your kicks and you're good to go!