How To Clean Your Nike Air Max 270
The Nike Air Max 270 is a sneaker who's inspiration comes from two iconic Air Max silhouettes, the 180 and 93.
Featuring Nike's biggest heel unit yet, the Sneaker hosts a super-soft ride that feels as impossible as it looks. The upper is just as impressive, constructed of lightweight mesh that keeps your foot securely on air.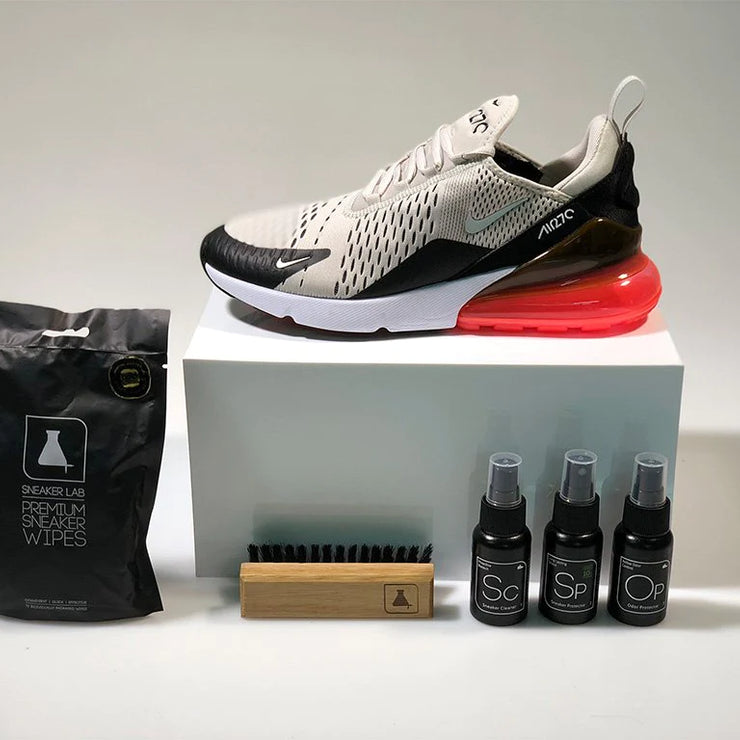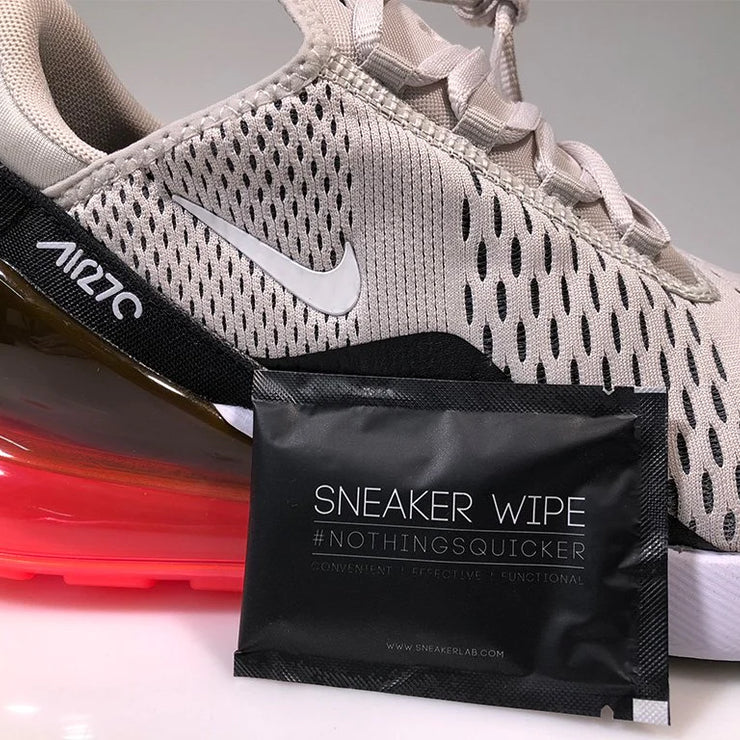 We got our hands on a pair of the Nike Air Max 270 Light Bone and brought them into The Lab to take a closer look at the materials used and match them to our sneaker care range; so you can keep them looking fresh this coming Air Max day.
We've broken down the steps to keeping your Nike Air Max 270 looking fresher for longer: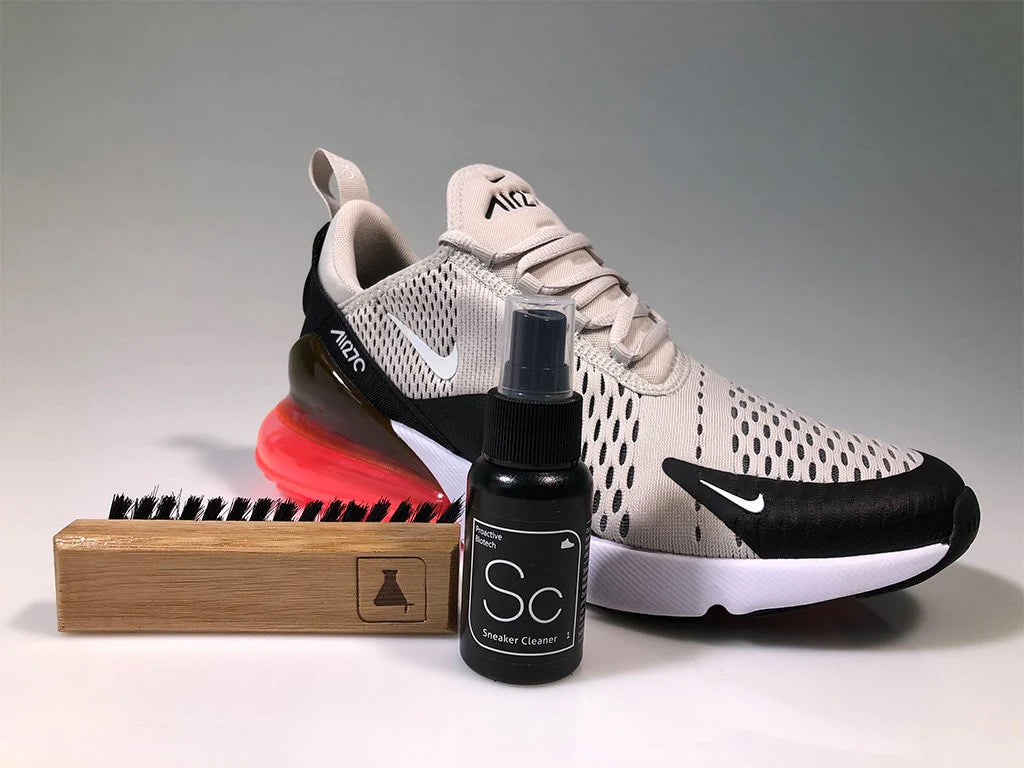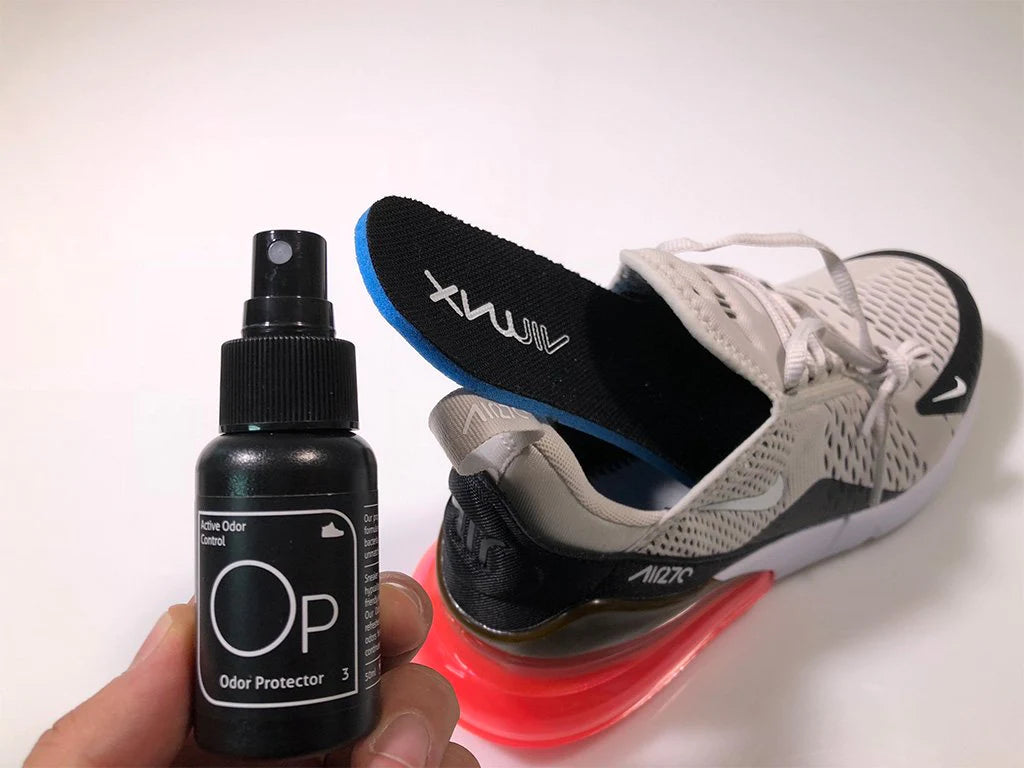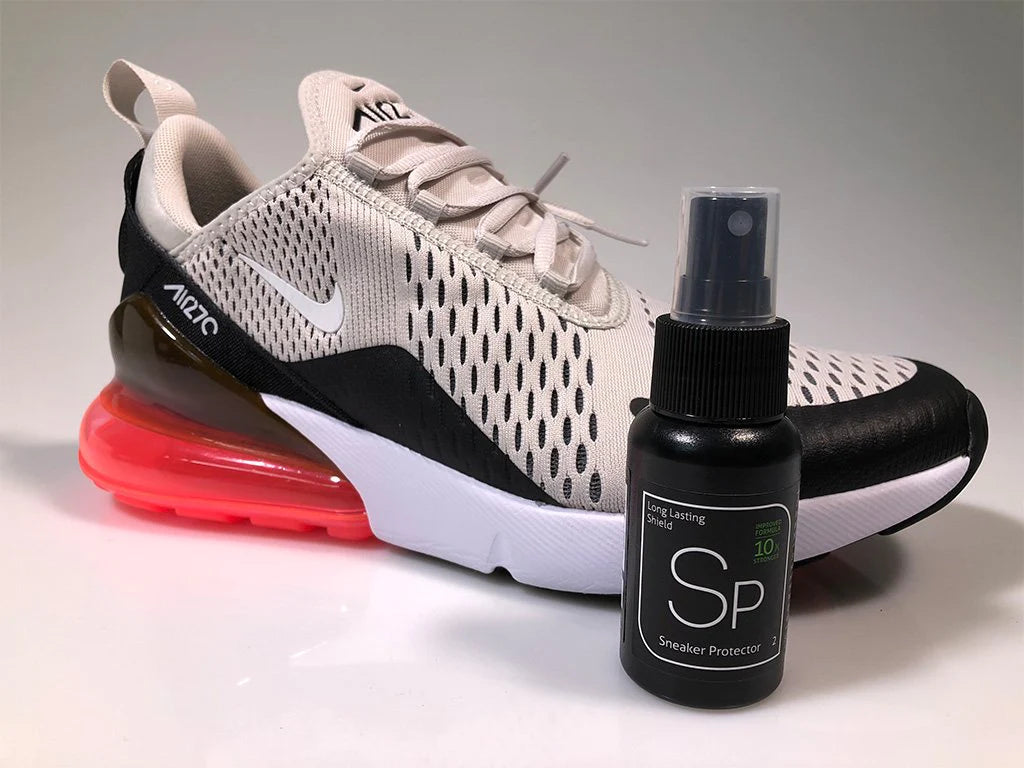 Here's our step by step guide:
Step 1.

If you've copped a pair of the Air Max 270, your first priority is get them protected. Spray the Sneaker Protector solution directly onto the upper and midsole of your new kicks. Allow the solution to soak in before adding another layer and leaving to dry overnight. This will create an invisible layer of protection which prevents liquids, solids, and even sunlight from damaging the shoes material, making repeat cleaning easier.

Step 2.

Stop the smells before they happen. Our Odor Protector is a pro-bacteria formula that kills the odor-causing bacteria found inside your shoe, eliminating the cause of bad smells. To use, remove the inner sole of the Air Max 270, then simply spray the eco-friendly Odor Protector inside your sneakers and leave overnight.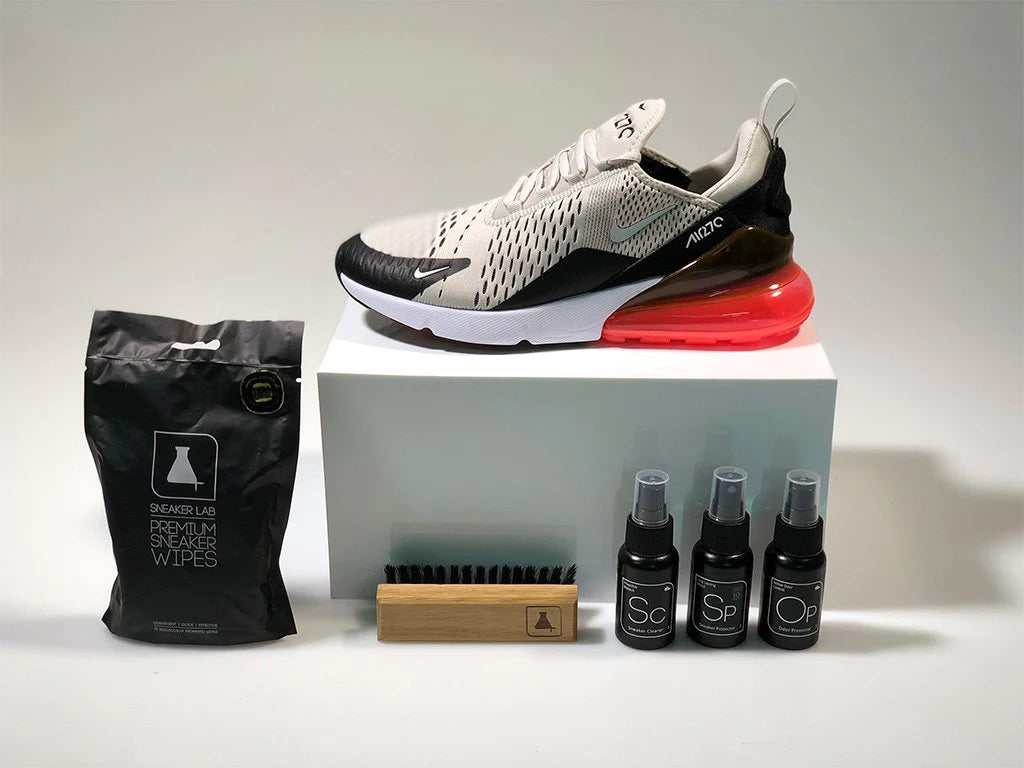 Step 3.

When you do eventually get them dirty, our Sneaker Cleaner is safe to use on the lightweight mesh upper of the Air Max 270. Our blend of pro-bacteria works to remove stains and continues to clean your shoes long after use, which means less cleaning, and less damage to your kicks over time. Spray over the dirt or stain, dip your brush into water, then gently massage affected area.

Step 4.

If you find yourself with no time to give your new kicks the TLC they deserve, our Sneaker Wipes are the perfect on-the-go cleaning solution for an active lifestyle. Simply tear open the sachet and apply the wipe to dirt or stains.

The sneaker wipes are conveniently packed, so you can take them anywhere, keeping your sneakers fresher for longer.

This month we'll be celebrating Air Max Day by showing you how to clean, care and protect your air. Keep up to date with Sneaker LAB on Instagram as we build up to Air Max Day 2018.