No problem, we know exactly who can help.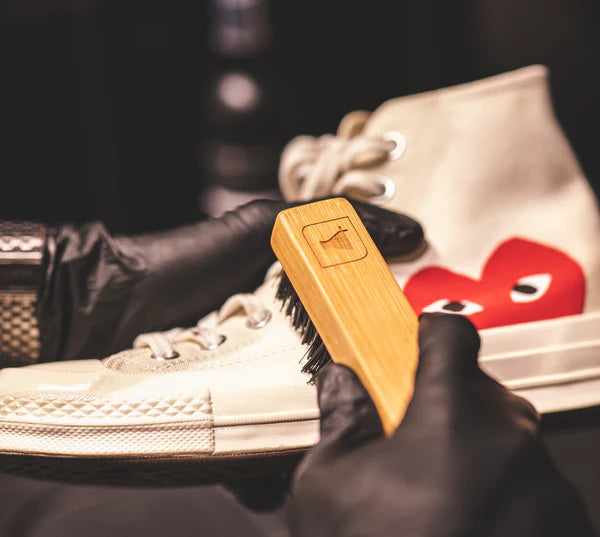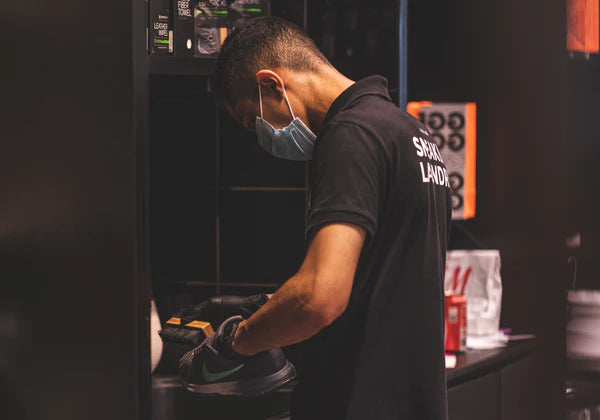 A significant part of our purpose as a brand is to put people and the planet above our bottom line.
After all, if we neglect those two, we couldn't think of having the third.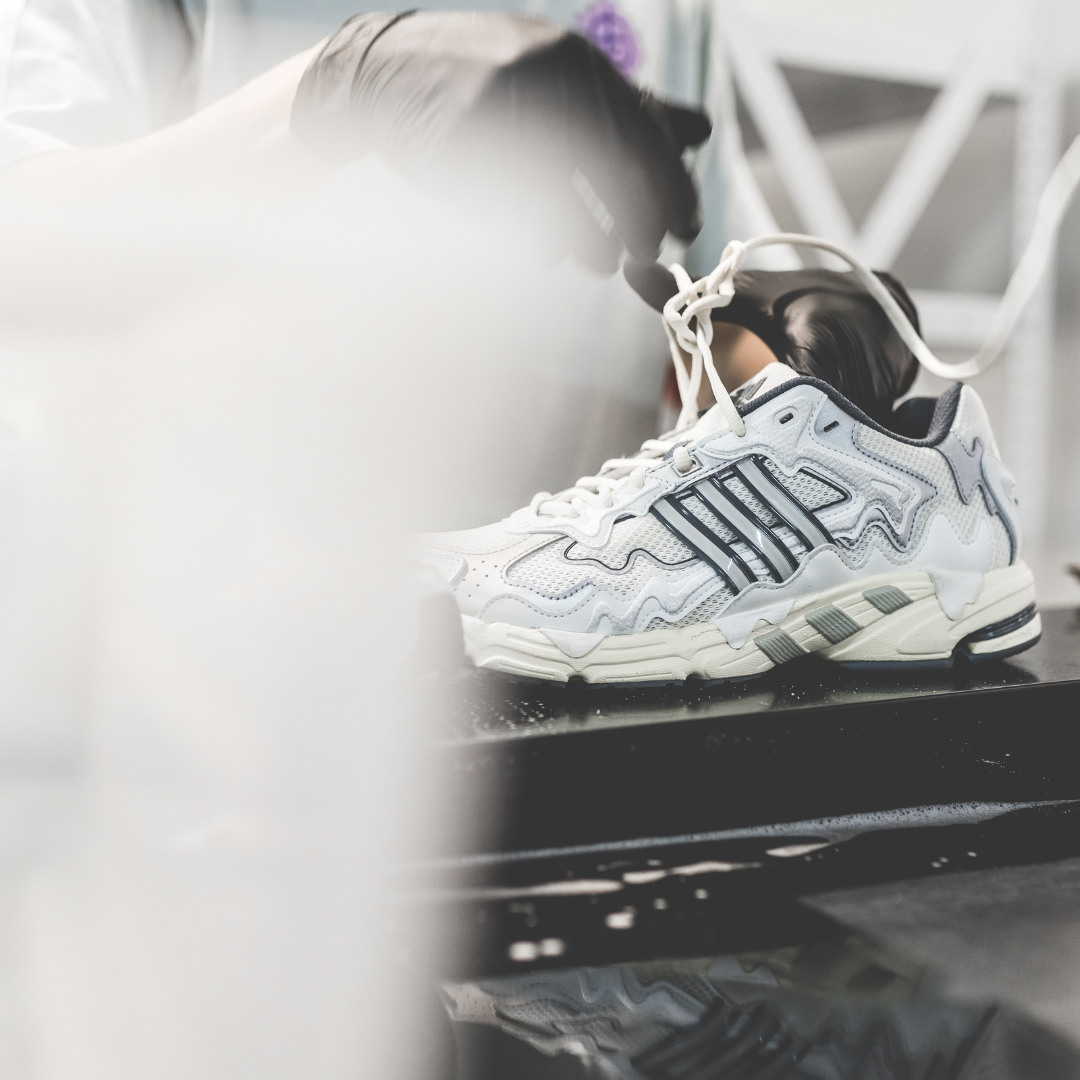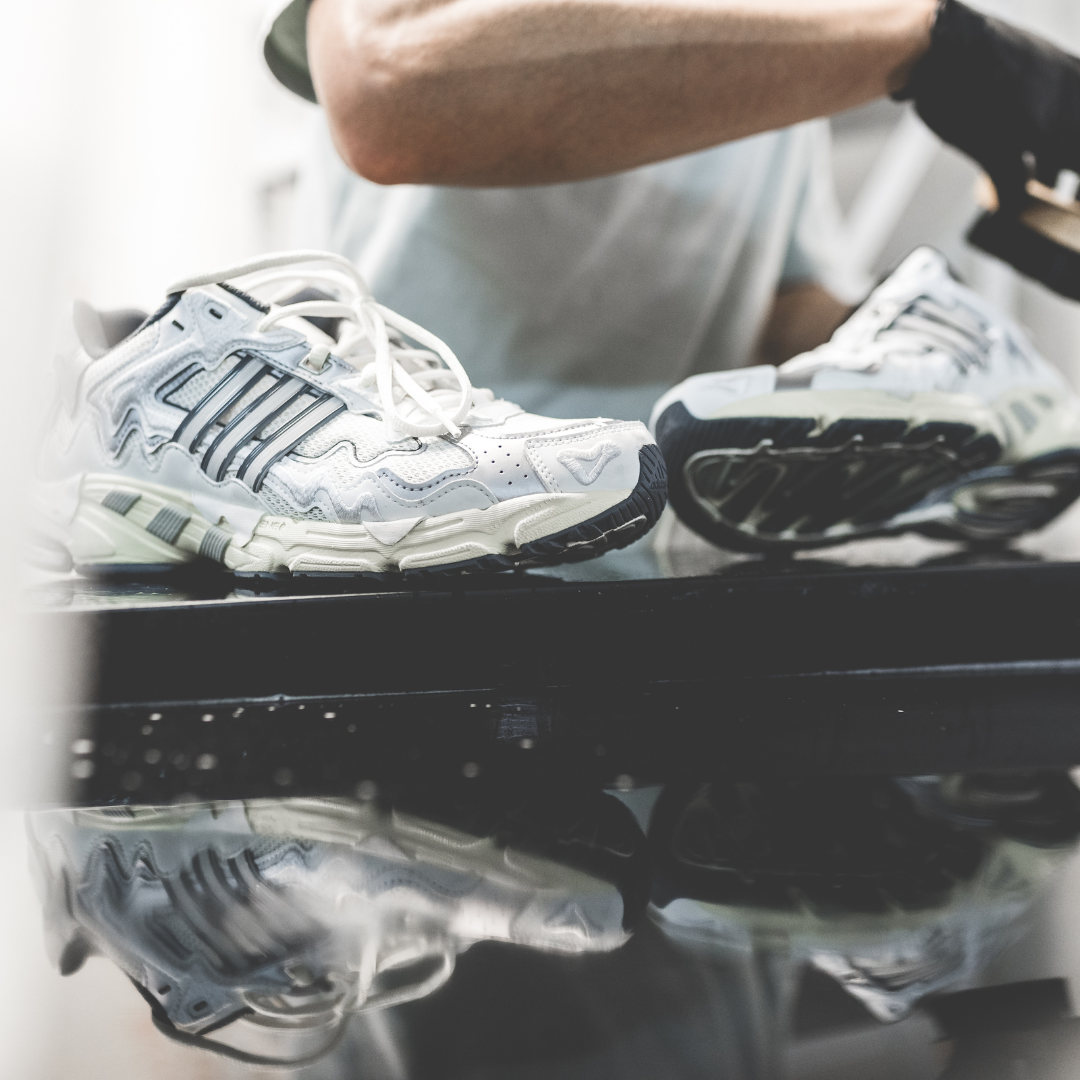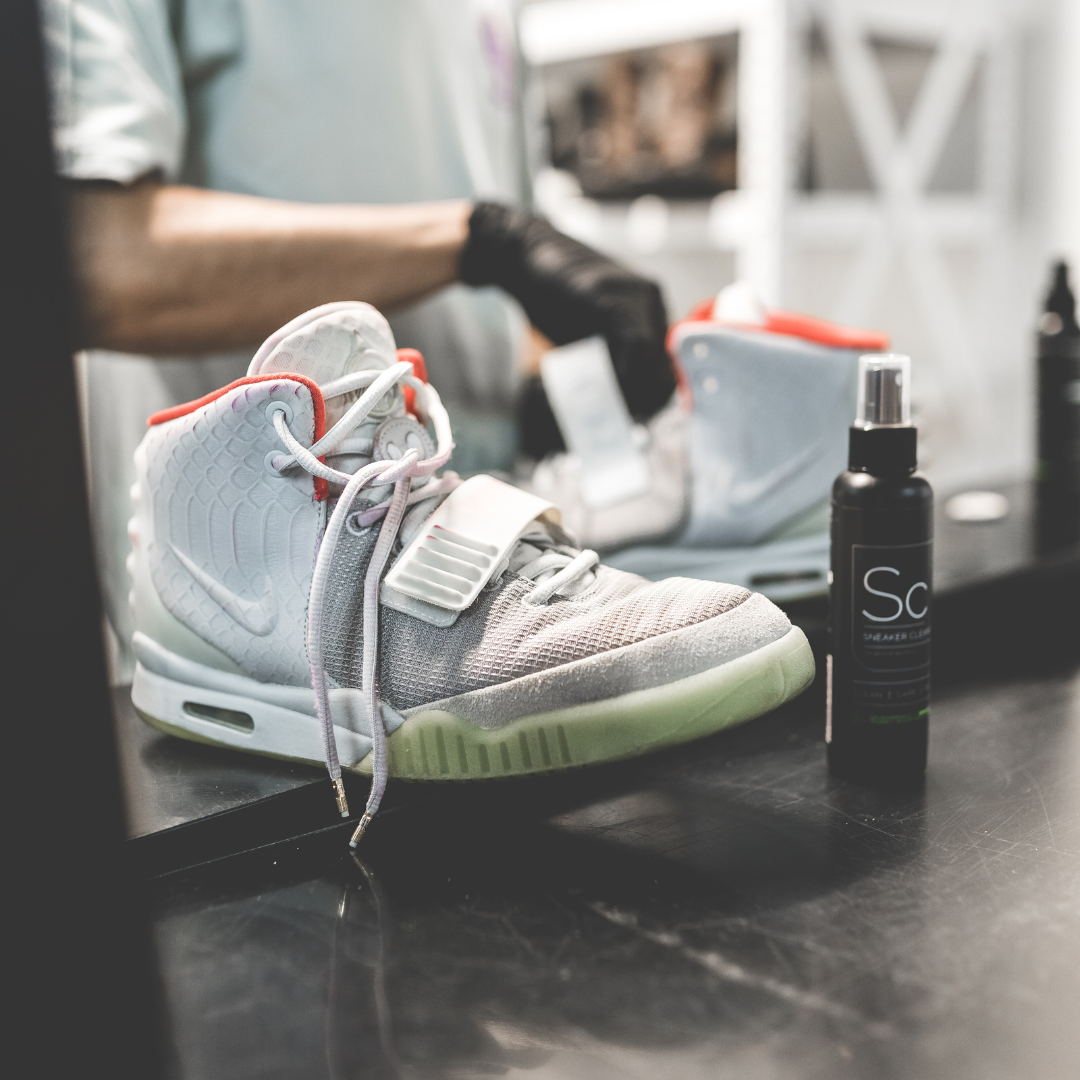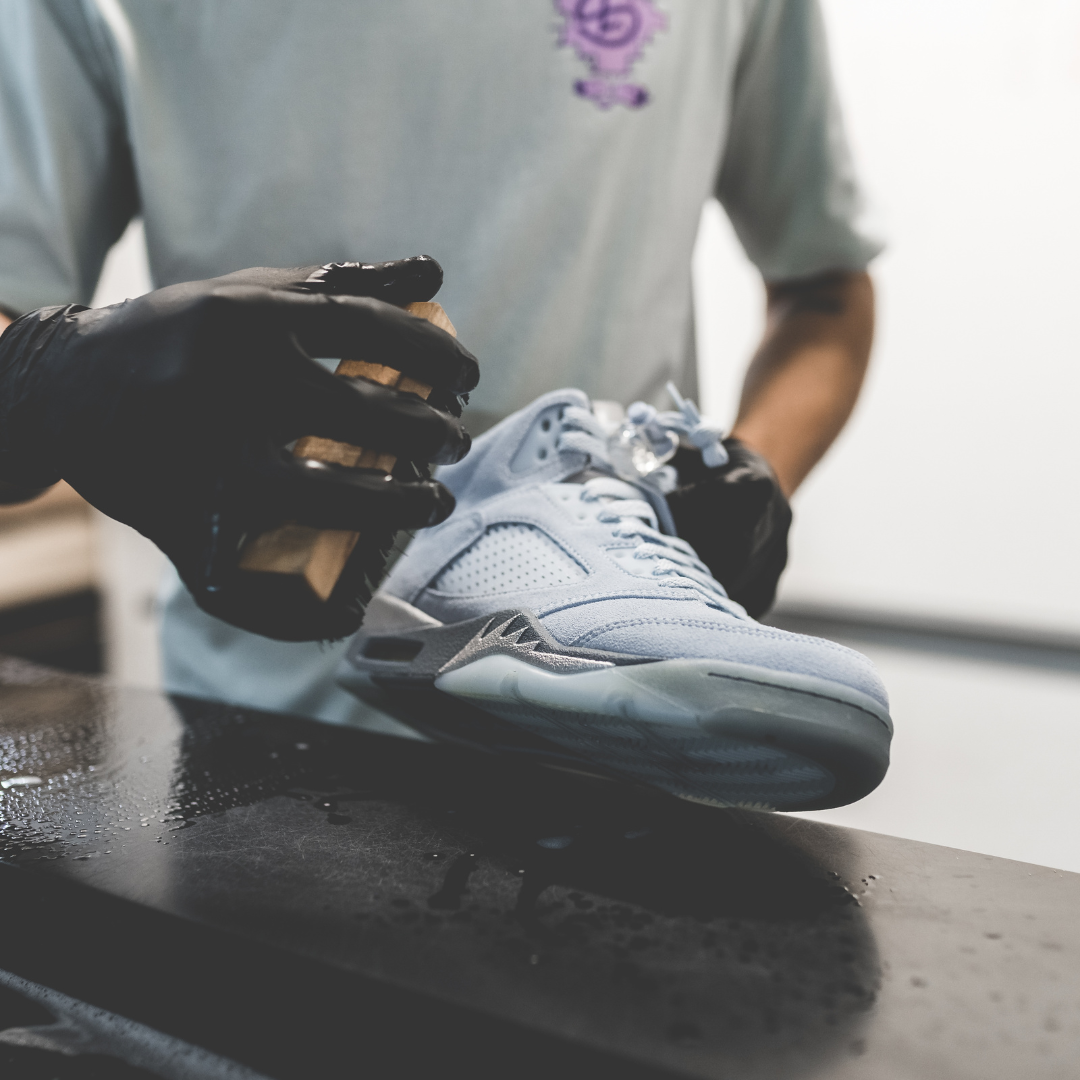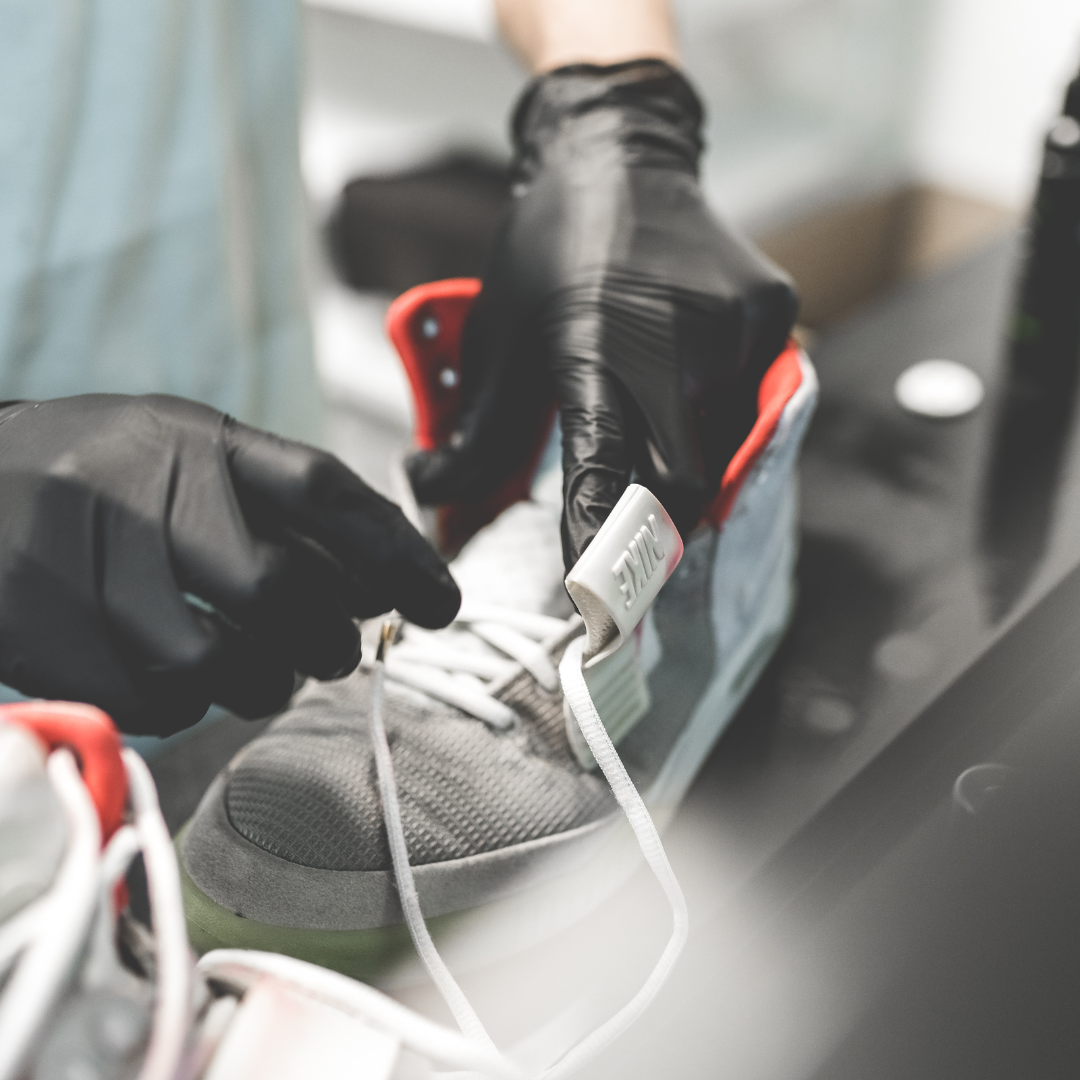 We look to take care of people in two ways, one by taking care of the things they love through our products and secondly by looking to support individuals from a commercial standpoint by nurturing their entrepreneurial spirit when they want to start a sneaker laundry.
We hope that this framework of being aware of how we can be a positive impact will in turn lead to helping communities instill a culture of care. Care for each other, their spaces, their futures, and by extension how they can further positively impact their communities and business networks.

Thanks to growing sneaker-related industries and being in the fortunate position that our product lends itself to being the base for a business model, has made it possible for us to generate opportunities for others. As a result, we currently support 11 sneaker laundries in South Africa and 2 in our neighboring countries, being Namibia and Mozambique, with hopes to help more small businesses in the same way soon.

Sneaker LAB aims to equip entrepreneurs by giving them access to the tools and knowledge to become successful in their businesses. We do everything we can to set our laundry partners up for success by offering them in-depth sneaker cleaning product training so they can properly utilize the correct product in the right way to ensure customer satisfaction with the desired results. We also support them by providing discounts on bulk product orders together with free start-up consumables such as our Premium Brushes and Microfibre Towels to use in their laundries. Furthermore, we assist with marketing support to help these businesses communicate their service offering in a way that they can be clearly understood.

What we love most about this aspect of our business are the stories we get to listen to and in turn be a part of in some small way. It makes us exceptionally proud and honored to hold space in these narratives that spark leads to positive change. We've helped a young man by the name of Sivuyile, with the assistance of Nick Haralambous at Slow Fund, to start a sneaker laundry in the Eastern Cape. By assisting with start-up capital, training, business coaching and product. Ensuring that he has all the right and necessary tools. This is how we help turn the tide on unemployment. We fund, coach, and support micro-enterprises to flourish, and they, in turn, can help to uplift people in their communities. Building and continuing the cycle of positivity to build a better future for all.

If you are thinking about starting a sneaker laundry, or have some dirty kicks you'd like to drop off please reach out to us at info@sneakerlab.com and we can see how we can assist.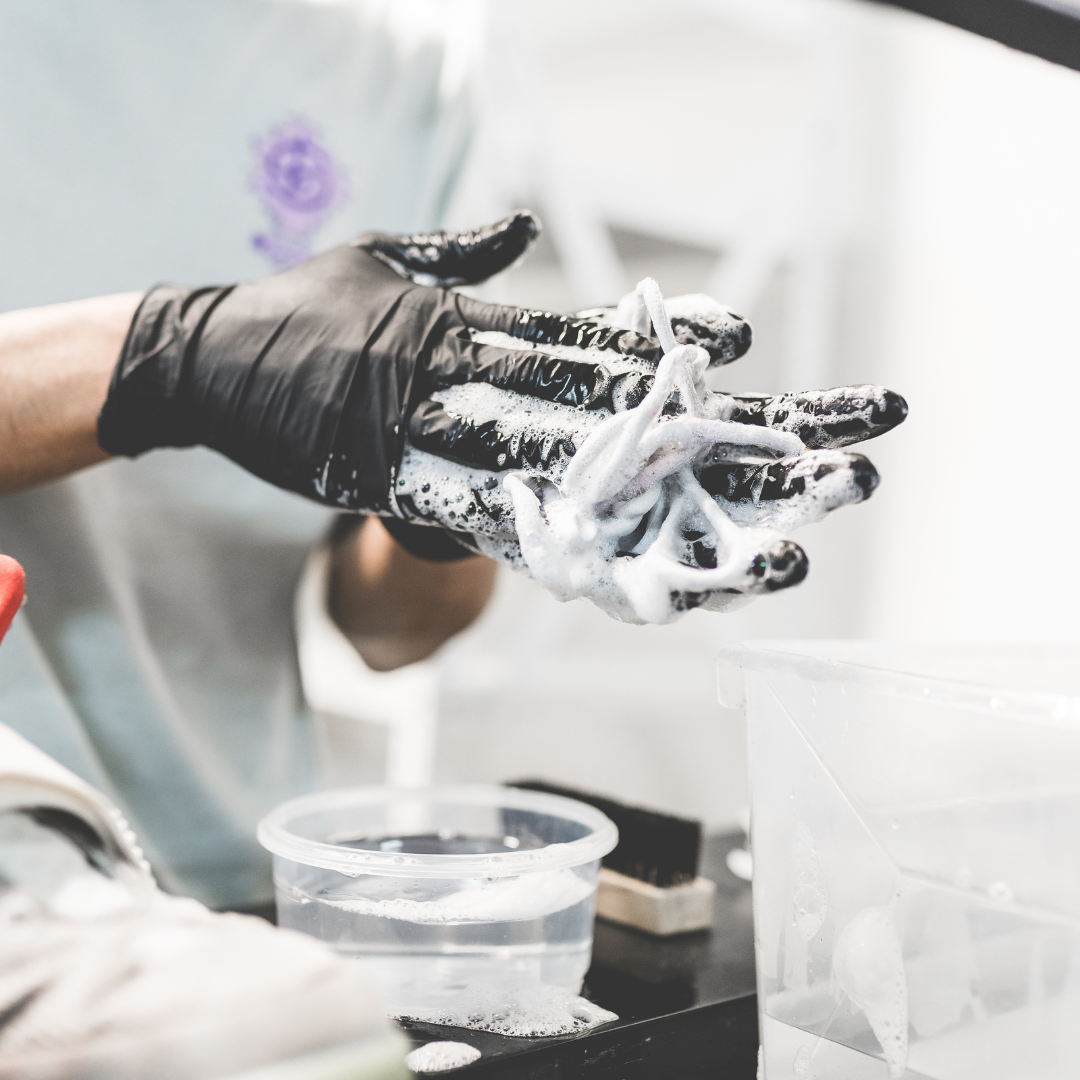 Find the list of our laundry partners and how to contact them below:
The Sneaker Parlour

+27 711 841 752
Durban

Sneaker TLC

+27 734 686 337
Midrand

Orifuni Laundromat

+27 76 770 9090
Limpopo

Shoe Shine

+27 73139 1631
Cape Town

Rebu Laundry

+27 812 105 799
Port Elizabeth

Kick It Fresh

+27 79 554 3598
Port Elizabeth

Pressed-In-Time

+27 728 057 483
Pretoria

Sneaker HUB

+27 629 053 526
Pretoria

Sneaker BAR

+27 012 462242
Waterkoof

Local Kickz

+27 716 743 884
Cape Town

The Laundry Barn

+27 324 902 80
Durban

Outside SA:

Gazol Sneaker Care

+264 811 599 605
Namibia

Shoe Spa

+258 826 429 628
Mozambique