The Top 10 Greatest Air Max Of All Time | Air Max Day 2021
This Air Max Day, we at Sneaker LAB are celebrating the Airs of the Ages, a homage to one of the greatest ranges of sneakers to ever come in to existence. We created a Sneaker LAB kit fit for any Air Max fan and decided to give our list of favorite Air Max sneakers ever made.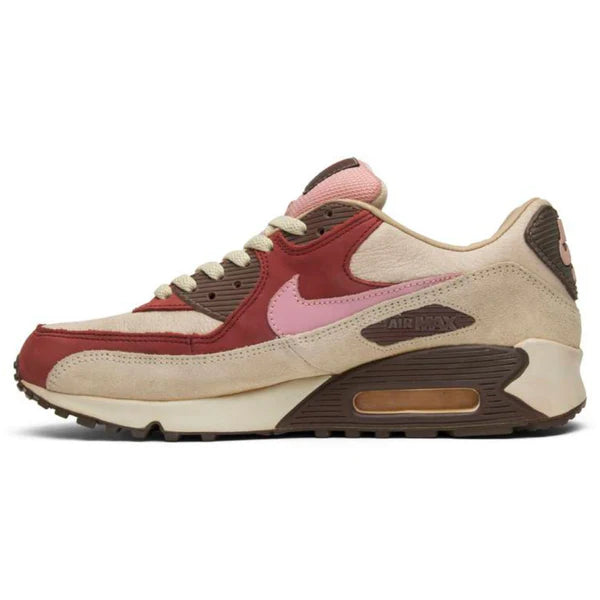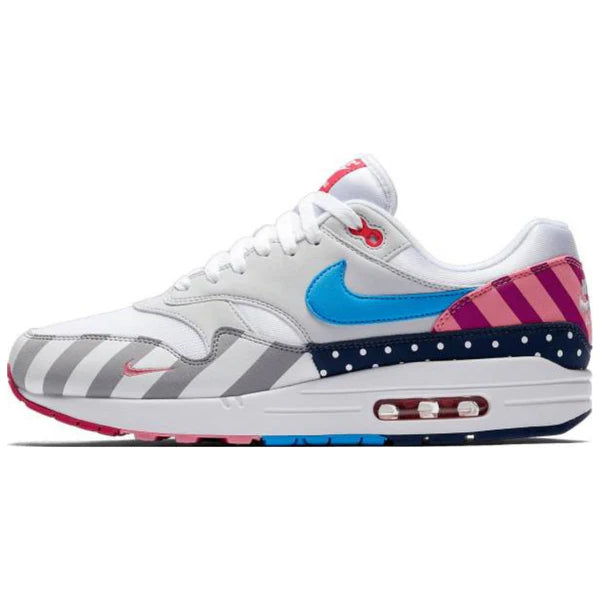 This is definitely the hardest ranking we have ever done as there are so many different models and colorways to choose from spanning over 30 years.
We decided to base this list on how iconic, wearable, and how big of an impact it had on culture. This will no doubt cause debate and many won't agree with this list - but get in touch and let us know your favorite Air Max sneakers!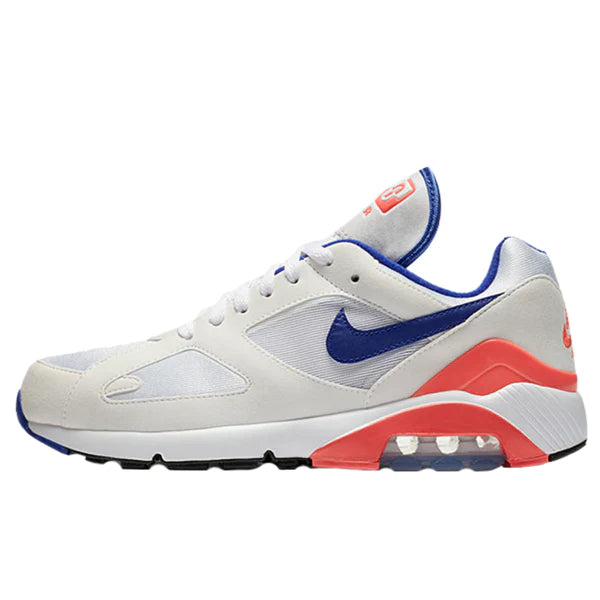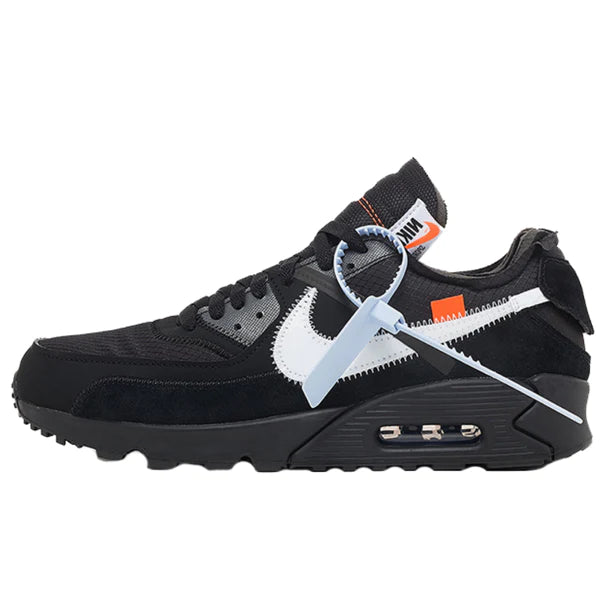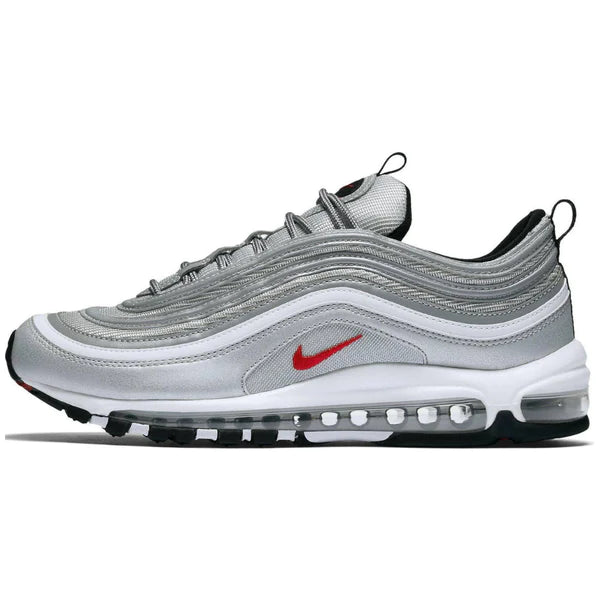 Top 10 Air Max Sneakers Of All Time
10. DQM x Nike Air Max 90 'Bacon'

A concept and colorway so wild, it goes down as one of the hottest Air Max 90's. Dave Ortiz founded the sneaker boutique Dave's Quality Meat (DQM) that was fully kitted out to look like a butchery and packaged all their products like a fresh cut of meat. When Nike hit Dave up to design a sneaker, he decided to go with the functional and comfortable Air Max 90. After much deliberation on the colorway, he decided on basing it on bacon. Initially releasing in 2005, it is believed the 'Bacon' may be getting a re-release this Air Max Day! Check out the story on how the DQM x Nike Air Max 90 'Bacon' came to life here.

9. Parra x Nike Air Max 1

Dutch artist Parra is responsible for some of the most sought-after Nike Air Max 1 sneakers ever. The 2018 Parra x Nike Air Max 1 is his most unique take on the shoe yet incorporating stripes and polka dots on the sneaker that are modeled after Parra's abstract paintings. The Parra x Nike Air Max 1 is an unforgettable sneaker that made art come to life on an Air Max.

8. Nike Air Max 180 'Ultramarine'

In Spring 1991, the Nike Air Max 180 was released. This revolutionary sneaker contained fifty percent more air than previous Air Max models. Nike went one step further by displaying this technology through a visible protective outsole. This model however didn't catch on quickly despite being featured heavily in the 1992 Olympic marketing push. While it may have never truly caught fire commercially, the Nike Air Max 180 lit the way for a generation to come.

7. Nike Air Max 1 'White/Red'

Nike Air Max 1 "White/Red"This is the Air Max that kicked it all off. Originally released in 1987, 26 March, this is the day that signifies Air Max Day. For Nike, the Air Max 1 went down in history as a pivotal and innovative design that elevated the brand when they needed it most.

6. Off-White x Nike Air Max 90 'Black'

Virgil Abloh and Nike's "The Ten" collaboration was the biggest sneaker event of 2017, with Abloh's take on the Air Max 90 being part of this. This Black colorway dropped in the years to come in 2019 and it combines Abloh's architectural approach to design and a minimal colorway to create something amazing.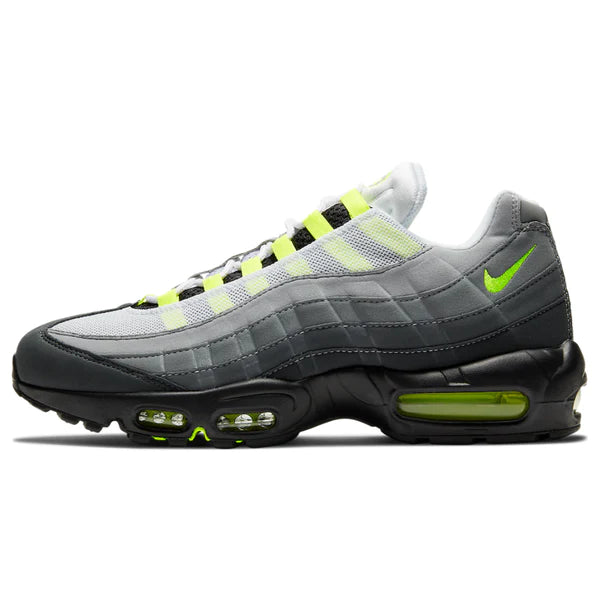 5. atmos x Nike Air Max 1 'Elephant'

In 2007, the atmos x Nike Air Max 1 "Elephant" arrived on the scene as part of a "Zoo" pack. While the Air Max 1 "Elephant" is only one example of Nike's keen eye for collaboration, especially in streetwear culture's early days, in 2016 Air Max fans used their votes to resurrect the sneaker for 2017.

4. Nike Air Max 97 OG 'Metallic Silver'

The Air Max 97 was an ultra modern-looking Air Max at the time inspired by the high-speed Japanese Bullet train. An iconic silhouette that features a fully visible Air Unit immediately transcended itself as a pop icon with multiple celebrities rocking them and becoming a prized possession. This model has continued to be a sneakerhead's go to after all these years.

3. Nike Air Max 95 'Neon'

The Air Max 95 was inspired by the human body with the midsole representing the spine, the panels are the muscle fibres, the straps are the ribs and the mesh is the skin. An interesting concept and design that made it a youth culture icon.

2. Nike Air Max 1/97 Sean Wotherspoon

Nike invited 12 creatives to design the future of Nike Air. These "Revolutionairs", as they were called, came up with incredible footwear designs, and the public voted on which shoe would be released for Air Max Day 2018. The winner, Sean Wotherspoon, combined an Air Max 97 upper with an Air Max 1 outsole and midsole. The multicoloured corduroy upper was inspired by vintage Nike hats, as well as a brainstorm with close friends and confidants. This concept and design made waves in the community and iT cements itself in Air Max royalty.

1. Nike Air Max 90 'Infrared'

This Nike Air Max 90 gets our top rank. The Air Max 90 is arguably the most identifiable model of the whole Air Max range with the Infrared colorway being legendary. The clean lines and dazzling colors made this Air Max highly sought after with multiple re-releases coming in the years to come. When someone thinks of Air Max sneakers, this is normally the one that comes to mind.