Chris Brooke a.k.a The Sneakerhead Dad

We caught up with Australian sneakerhead and father, Chris Brooke a.k.a The Sneakerhead Dad.
Chris was born and raised in a small Victorian town named Lakes Entrance and then moved up to the beautiful Sunshine Coast in Queensland at the age of 16. Chris has built an Instagram page dedicated to his son Archer Saint and his love for sneakers.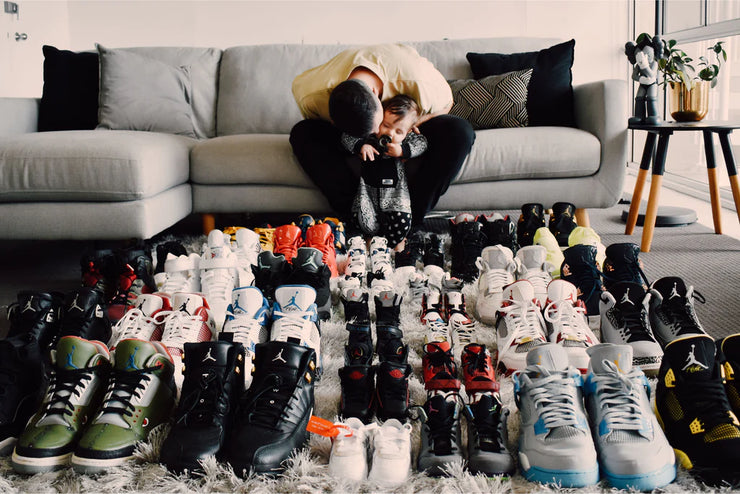 Sneaker Lab recently teamed up with DC Shoes and The_Ones,a social platform that celebrates women in sneaker culture,to host the launch of the limited E. Tribeka Vachetta shoe at our Los Angeles store.
The DC x The_ONES E. Tribeka Vachetta is made of premium untreatedleather that ages over time like an old baseball mitt. Buttery softand ready to be made yours. This limited edition sneaker comes witha Sneaker Lab Deluxe cleaning kit that includes all leather care essentials.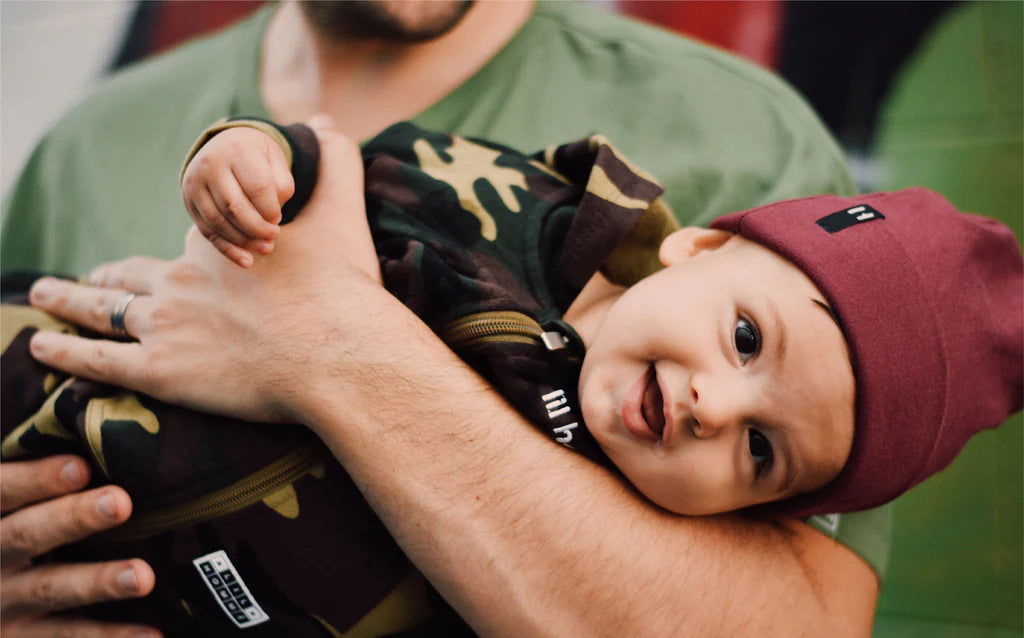 1. What does the average weekend look like for you and your son?
If we are not working then we usually try and spend as much time together as a family. Saturday would be a sleep in if the lil man doesn't say otherwise. A nice walk to get coffee and maybe a swim after lunch. Sunday involves a photo shoot for the upcoming weeks content. Sunday night is take out night so it's always highly anticipated! 
2. Tell us about where your love for sneakers came from?
The foundation of my passion and love for sneakers came from watching the
legendary 90's Chicago Bulls with my dad. He would get up at all hours of the night
and record the games on VCR (yes a VCR! Google it if you're not as old as me) and we would watch it later in the day. Growing up we weren't financially well off so I had to wait until I earned my own way to buy Jordan's, that only fuelled my desire to acquire as many pairs as I could. Seeing Jordan play made me want to be 'like Mike'. It was advertised that shoes would make you jump Higher and be better, so this made me want a pair even more. This is where my love for sneakers all began.

3. How has becoming a Dad changed the way you think or buy sneakers?
Since becoming a father or even married it's certainly had an impact on how I buy
sneakers. When I was single, I would buy 2 to 3+ pairs per week, now its 2 to 3 pairs per year for myself. My passion for sneakers hasn't stopped, it's just evolved into something richer. I now share my love for this subculture with my son.

4. How did The Sneakerhead Dad come about?
When I started The Sneakerhead Dad it was just before Archer was born, the
platform was more for me at the time. Flexing my creativity and putting my energy
towards one of my passions was beneficial for my well-being. Now the platform has
developed into a timeline of memories with my son, like watching the bulls with my
dad back in the day.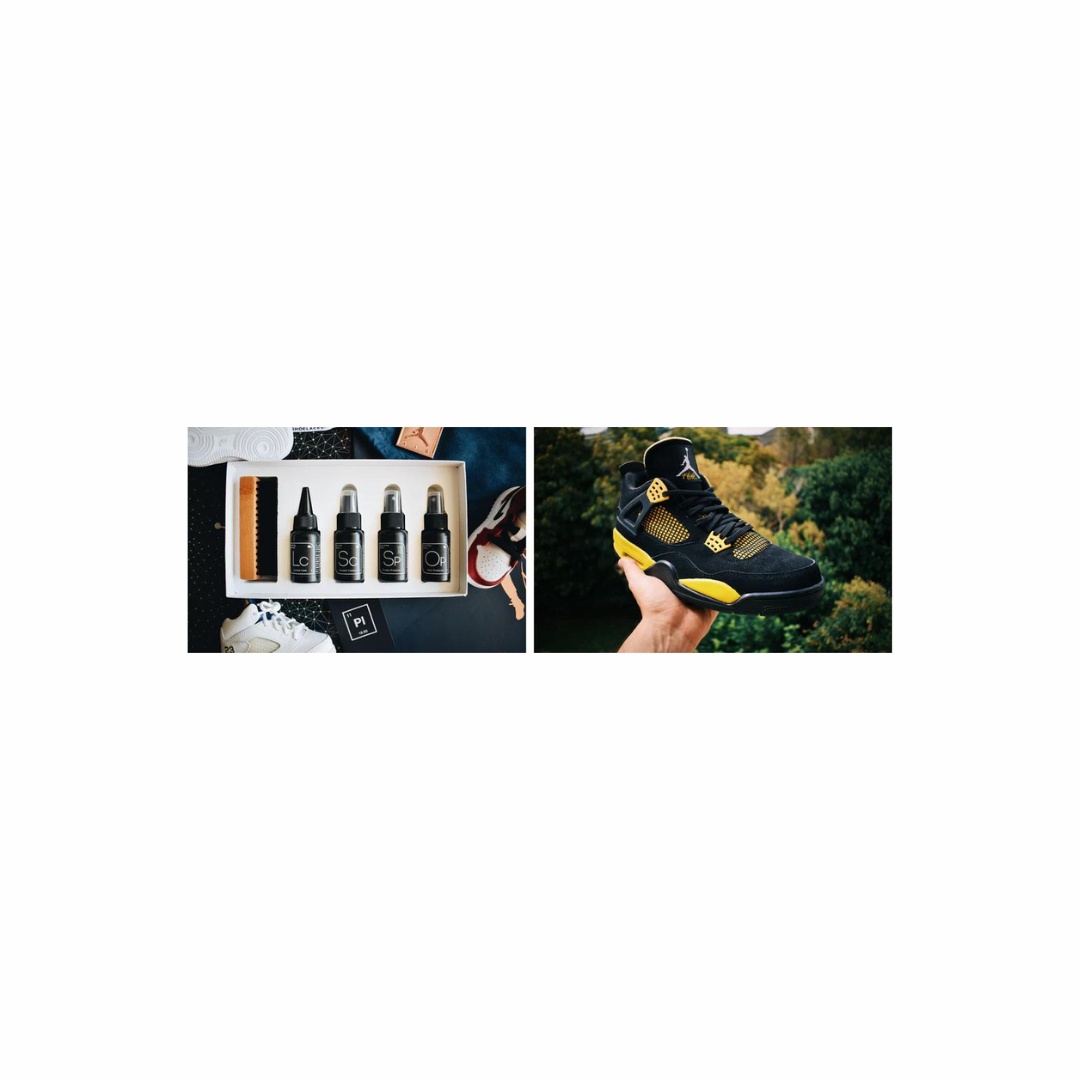 5. What are some of your favorite sneakers in your collection?
My favorite kicks all have sentimental value. Some of my favorite kicks
would be shoes that I wore on my first date with my now wife which was the Air Jordan 1, the kicks I got married in, the Air Jordan 12 and the custom
pair that were made for me by the legendary GYst4kicks, the Air Jordan Warhawk 3s, just to name a few.
6. How has Sneaker LAB products influenced your care routine for your collection?
I've always used a sneaker cleaning product to look after my kicks, but when I came across Sneaker LAB at my local sneaker boutique I haven't looked back.  Sneaker LAB not only meets my sneaker care needs but it's brand I'm happy to promote because it is environmentally friendly and eco conscious which is definitely a mindset that's new to me thanks to my wife's influence. 

7. Do you remember your first pair of kicks? Describe that feeling.
The first pair of kicks that I got that really stand out for me were the Air Jordan 6. When I got those it really felt like I was holding history in my hands.