How To Clean Nike Dunk Low Disrupt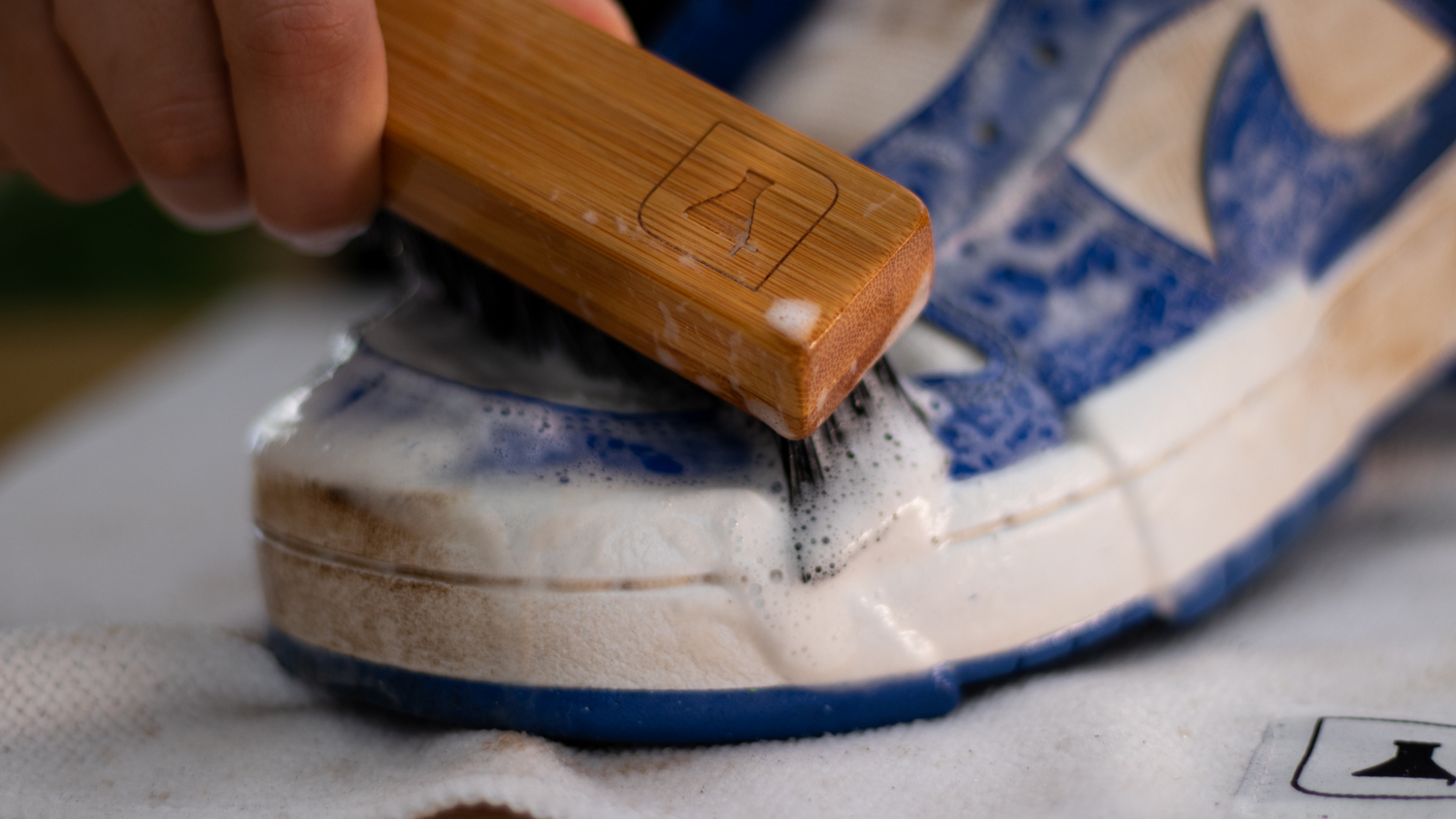 The Nike Dunk Low Disrupt continues the hype of Nike Dunks by providing a modified silhouette for the female sneakerheads out there.
We got our hands on the "Game Royal" colorway that saw some action and picked up some dirt.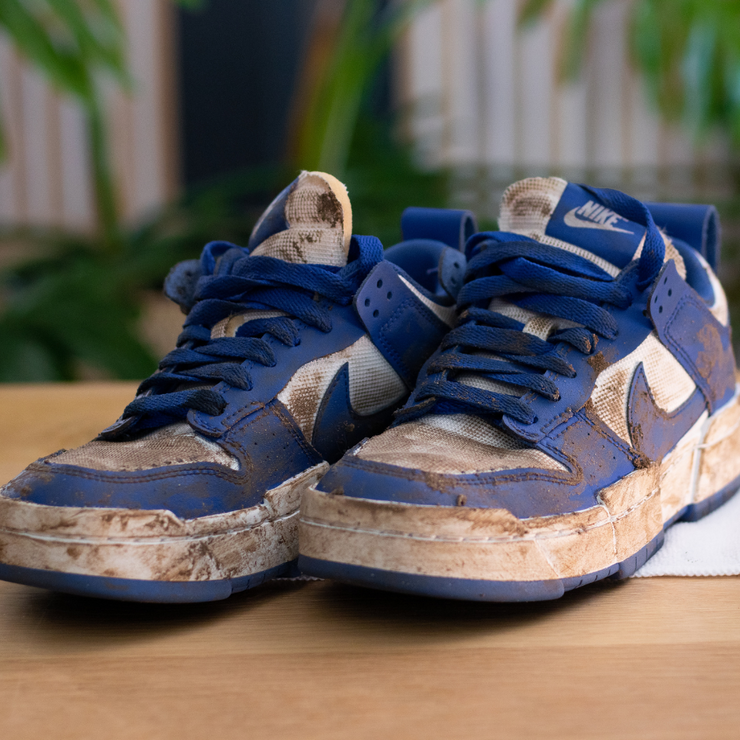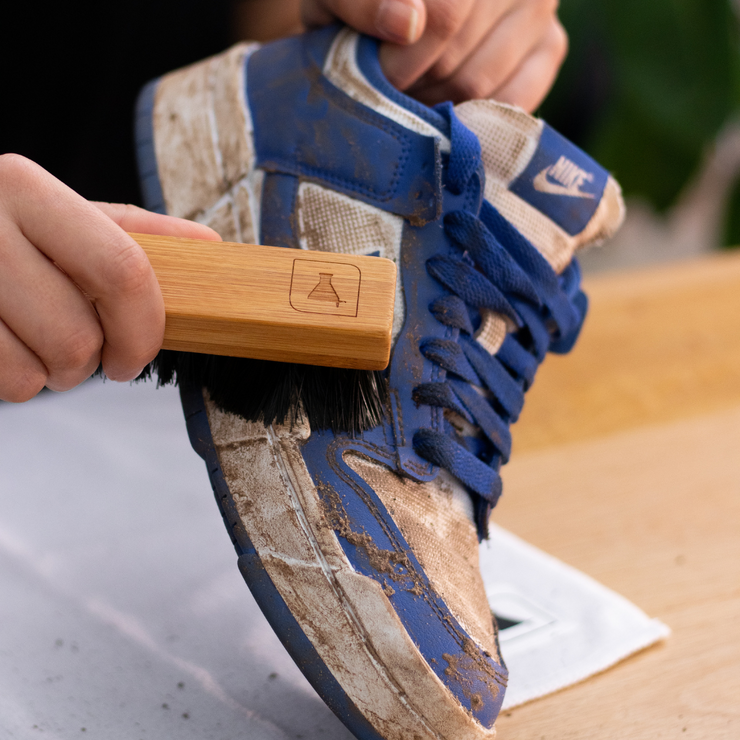 Read below or watch the video above.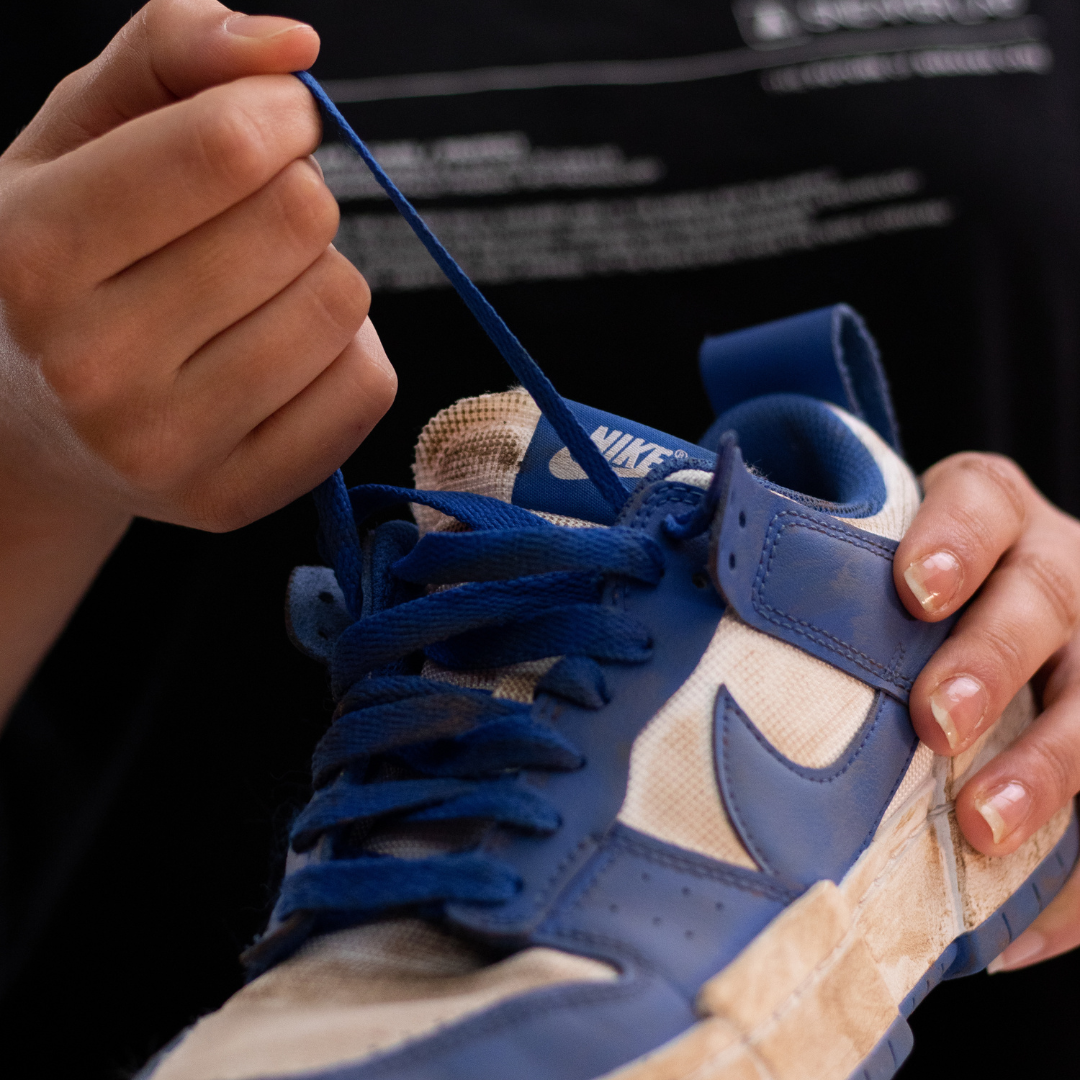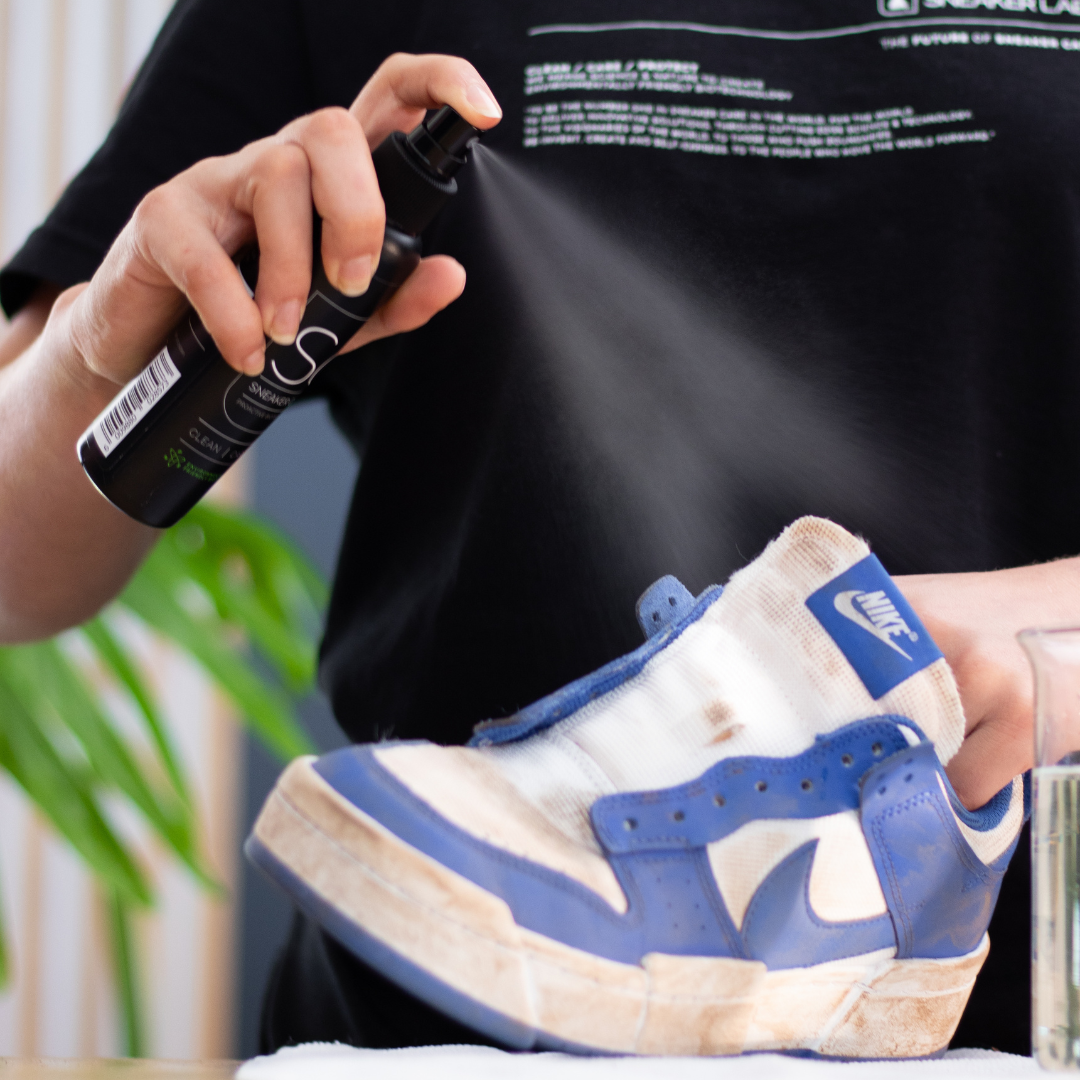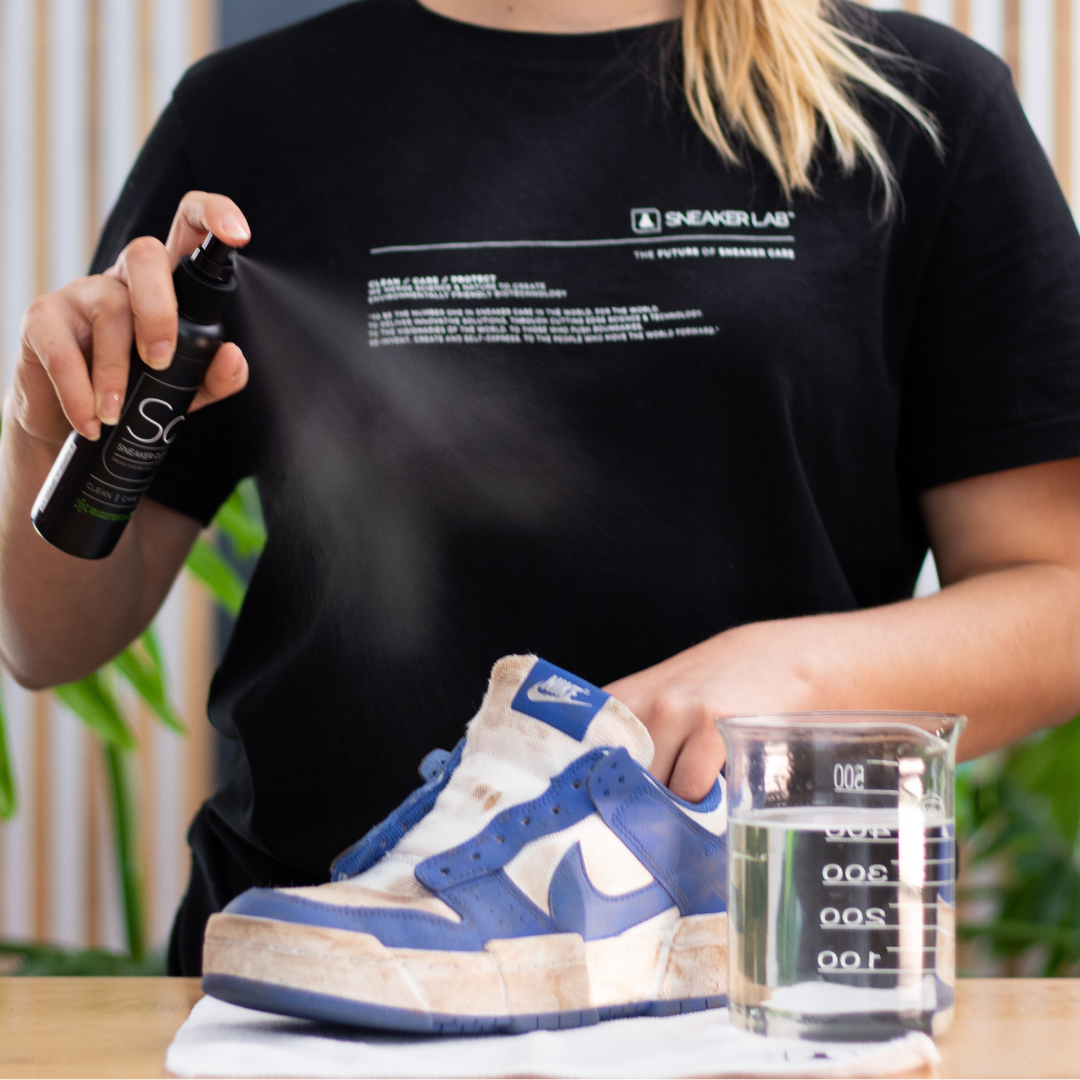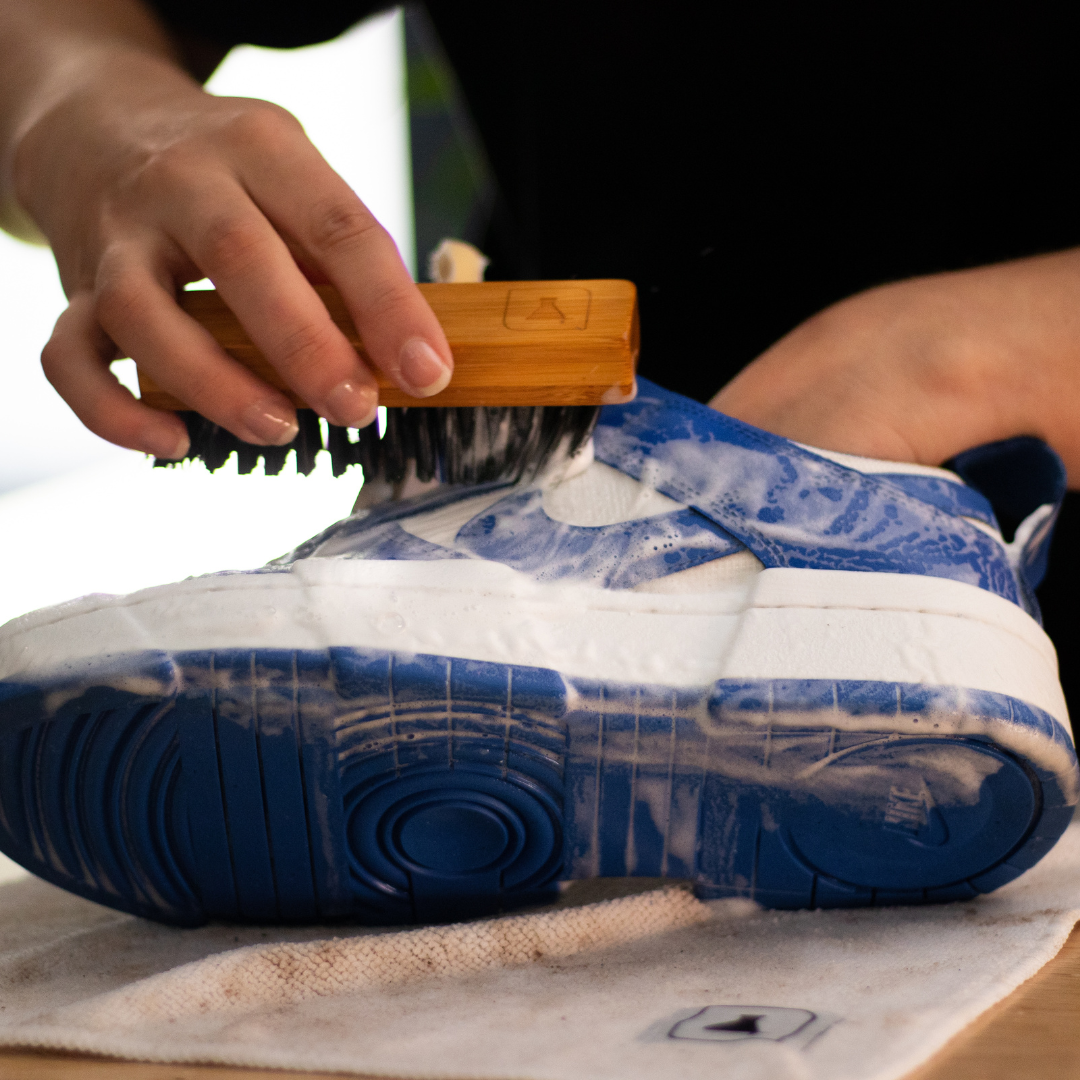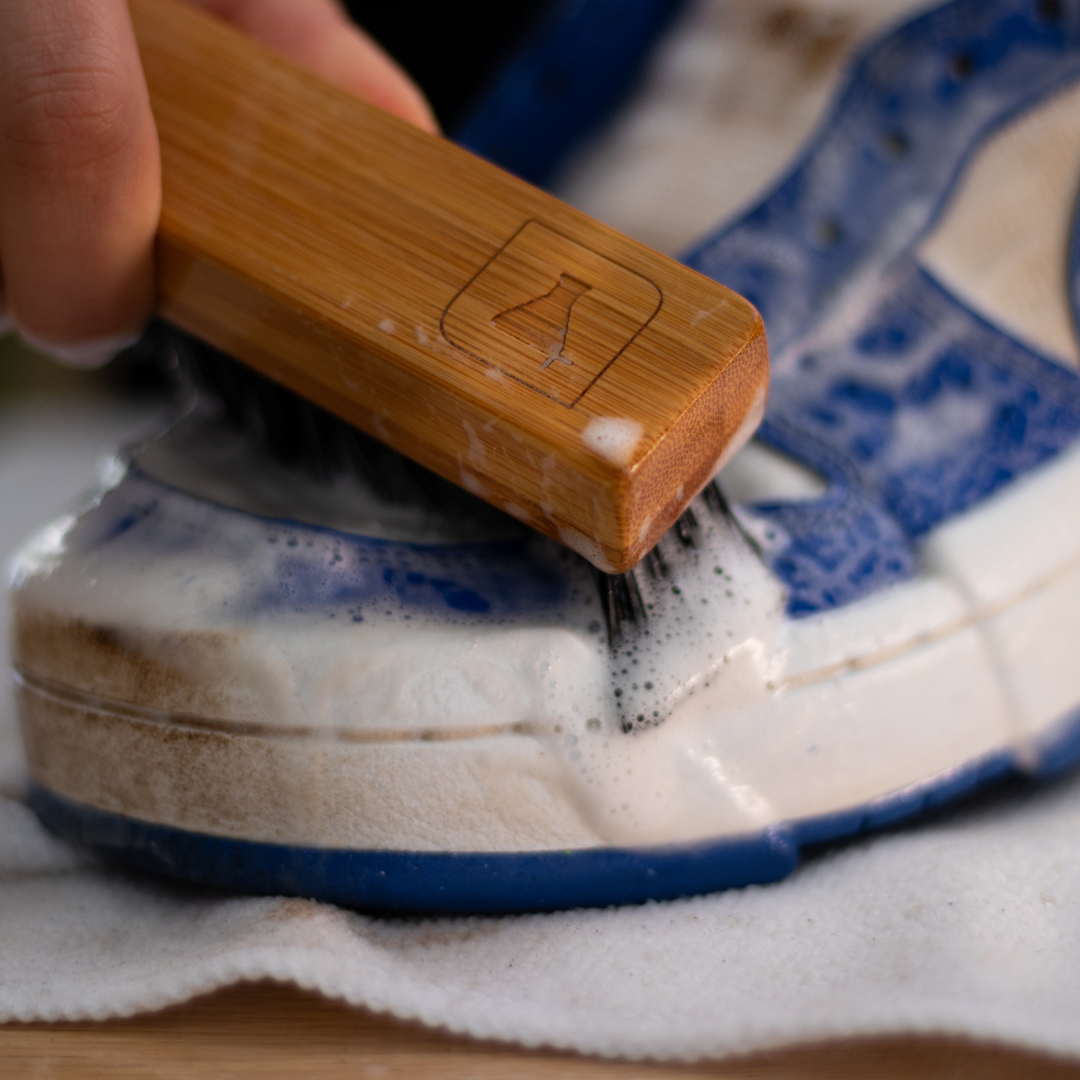 Here's our guide on how to get your Nike Dunk Low Disrupts looking fresh again.
Step 1:

Use our Premium Brush to brush off any surface level dirt that is on your sneakers. Then remove your laces as we will clean those separately at a later stage.

Step 2:

Generously spray Sneaker Cleaner around your sneakers and focus on areas with the most dirt. Dip your Premium Brush into a container of water and then scrub gently around the upper of the sneaker. Apply more caution around the mesh areas as you don't want to fray the mesh. A foam will start to form and will lift up and remove the dirt stuck into your sneakers.

Once the uppers are clean, you can move down to the midsole and soles of the sneakers. You can apply more pressure to stubborn dirt on these areas.

Once you are done, use a microfibre towel to wipe away excess dirt and foam. Set your sneakers aside to dry.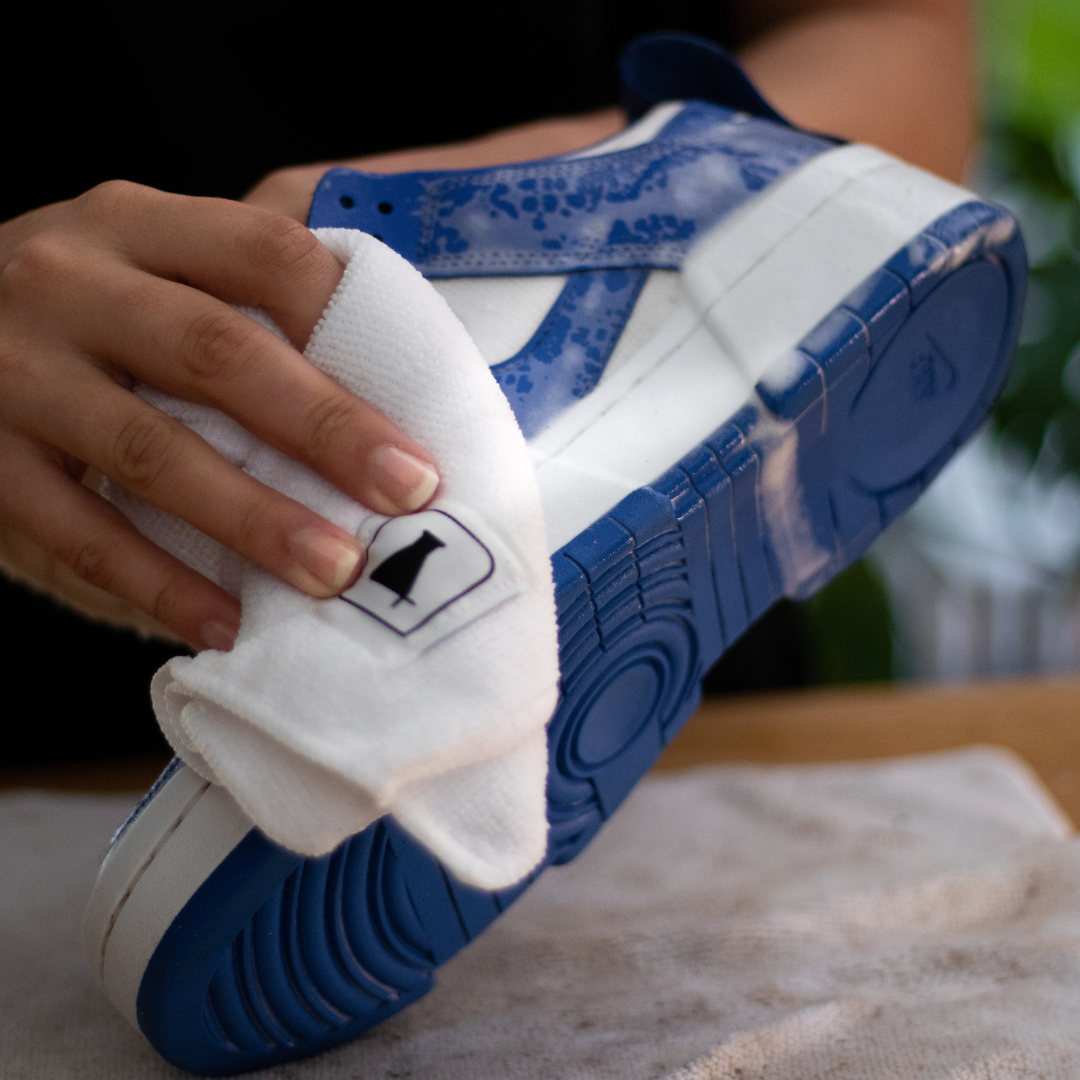 Step 3:

Whilst your sneakers are drying you can start cleaning your laces. Cup the laces in the palm of your hand and generously spray Sneaker Cleaner on them. Rub the laces together in your hands and then dip them a container of water. Continue this process to remove the drit out of your laces. Ring out the mositure and then set them aside to dry.

Step 4:

When your sneakers and laces are clean, re-lace your sneakers and you're good to go. If you need added protection to keep them looking fresh, apply some Sneaker Protector.