35th Anniversary of the Air Max 1
This year's Air Max Day inspiration is to celebrate the 35th Anniversary of the Air Max 1 and the revolution it created in the sneaker world. Introduced 26 March 1987, the Air Max 1 set the tone and the stage for the progression of the Air Max line. As the 1st sneaker of its kind to feature visible air, the Air Max 1 paved the way for countless future incorporations of the signature Air Max technology. Demonstrating that the Air Max 1 is a 1 of a kind sneaker and ultimately was a huge catalyst in moving sneaker culture forward.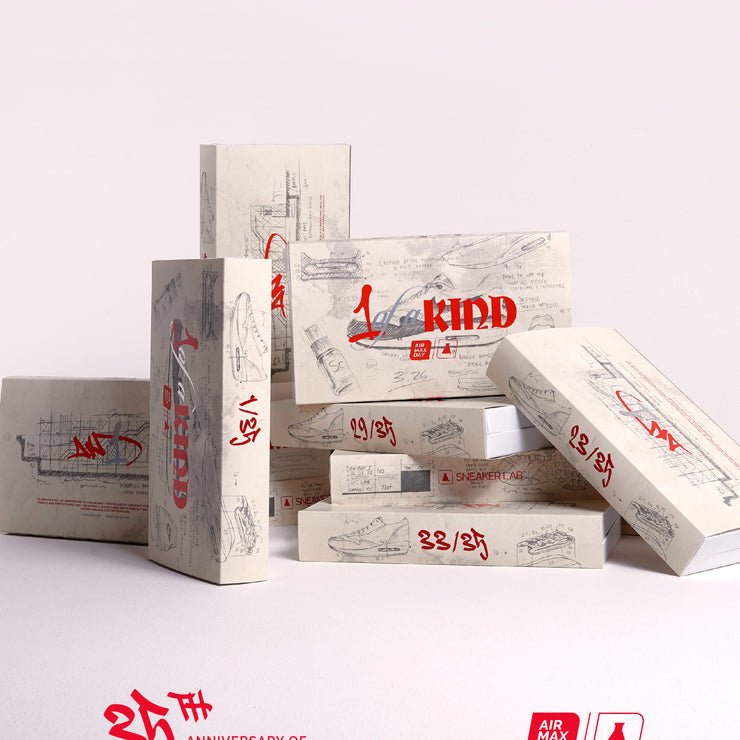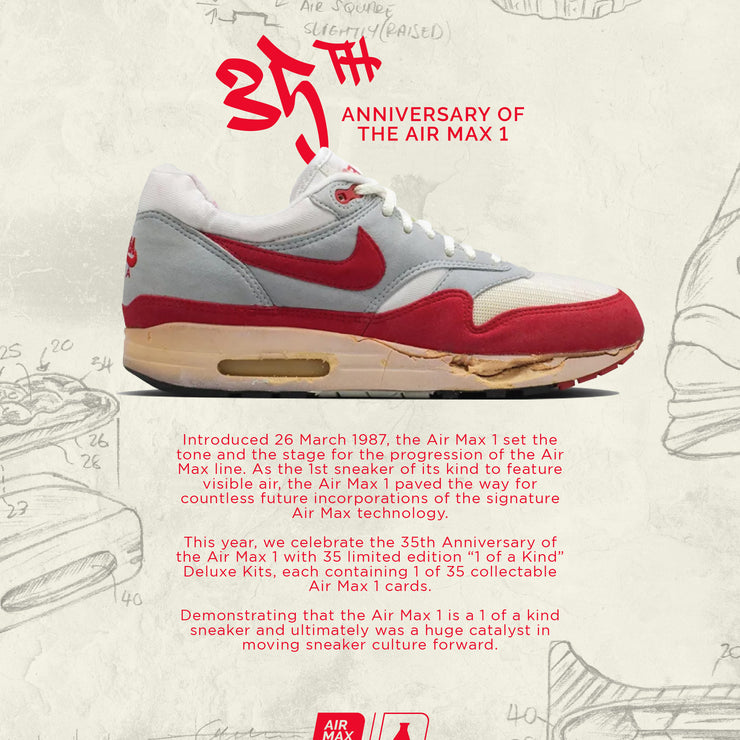 This year, we celebrate the 35th Anniversary of the Air Max 1 with 35 limited edition "1 of a Kind" Deluxe Kits, each containing 1 of 35 collectable Air Max 1 cards. The design takes inspiration from Tinker Hatfield's sketches of the sneaker and combining the history of this iconic shoe with the present. We also included detail sketches of the various intricacies of the Air Max as well as a sketch of the George Pompidou Centre which was the initial inspiration for the Air Max 1.
We then gifted these 35 unique kits to Air Max lovers all over the globe to take care of their air. Check out the kits below: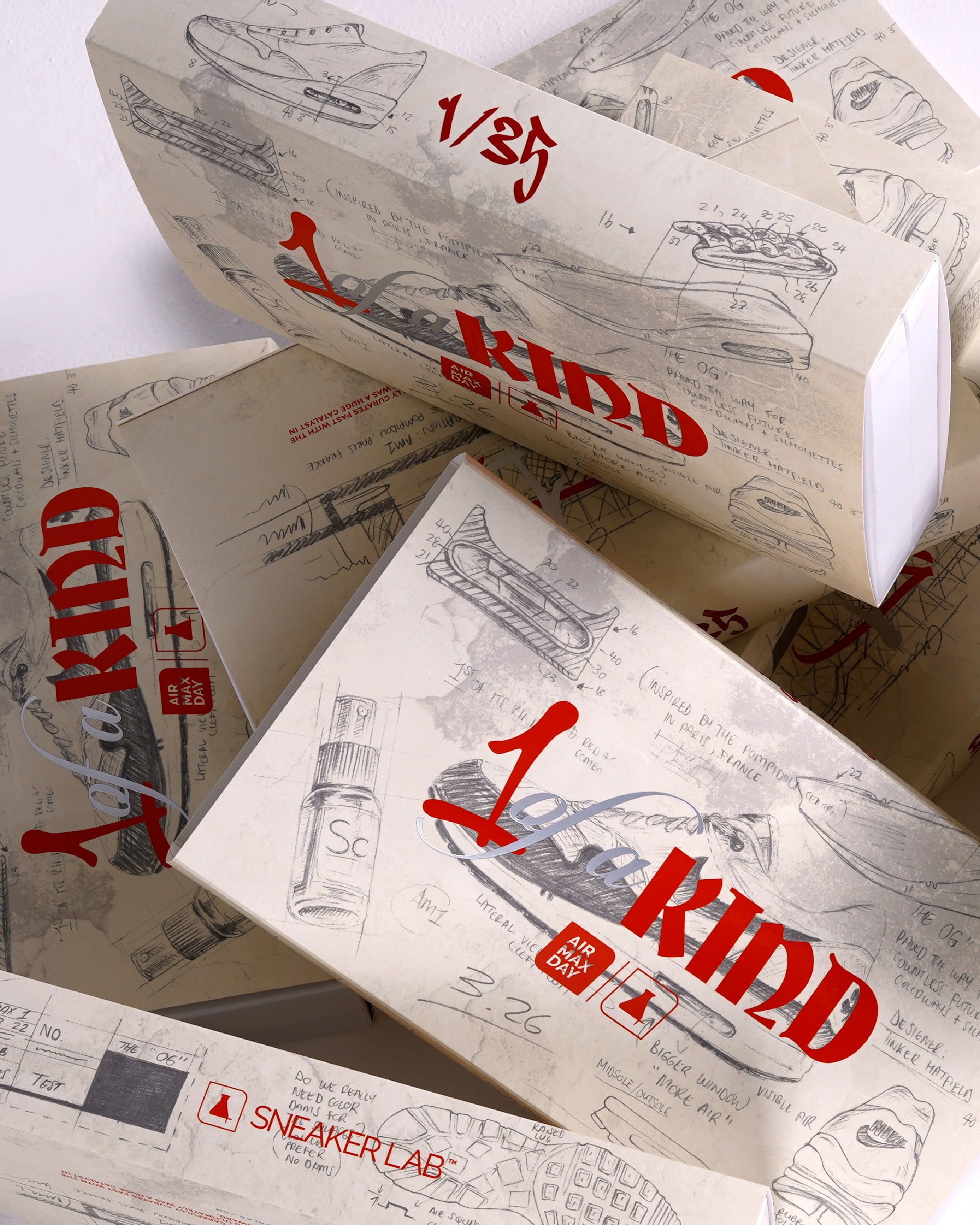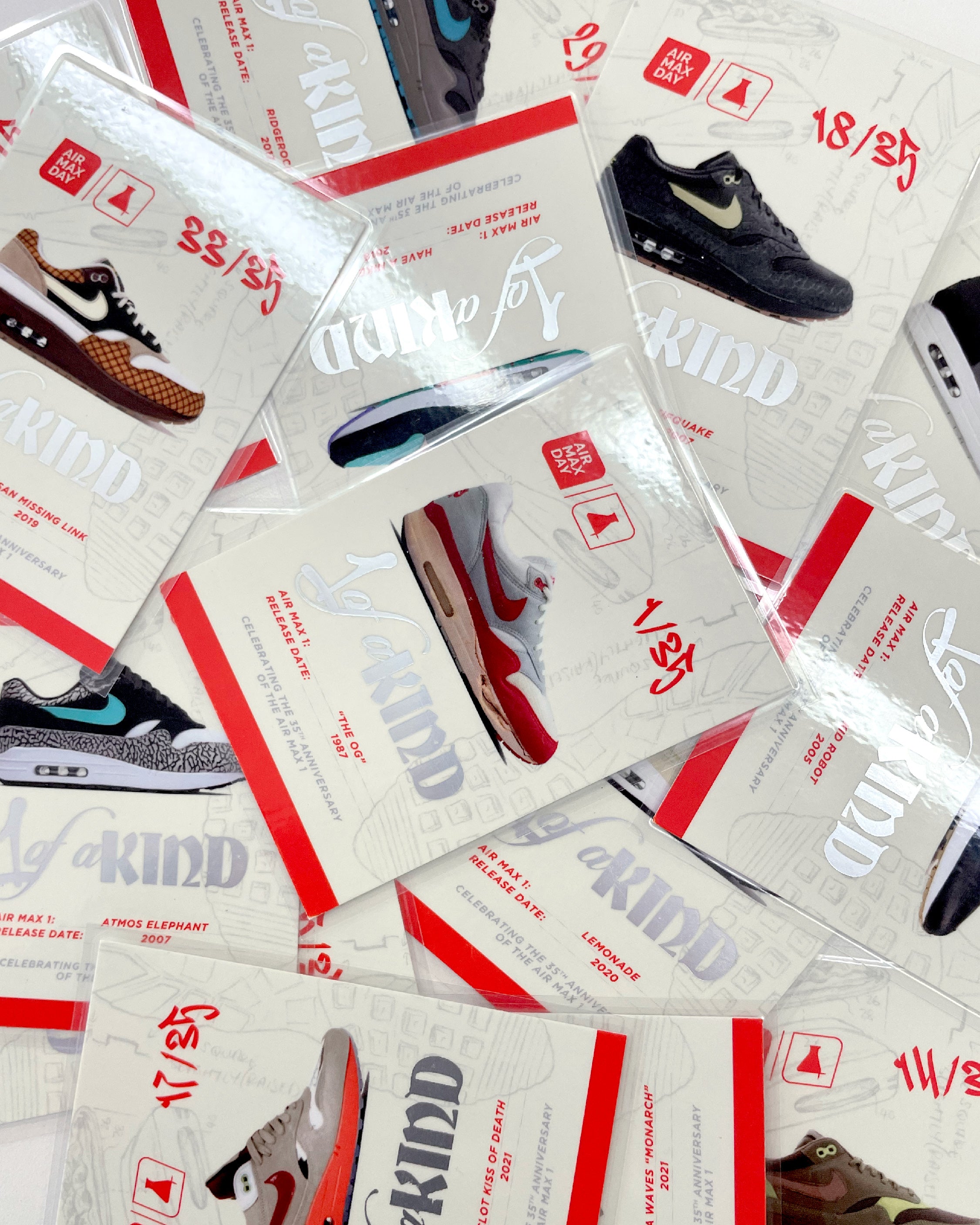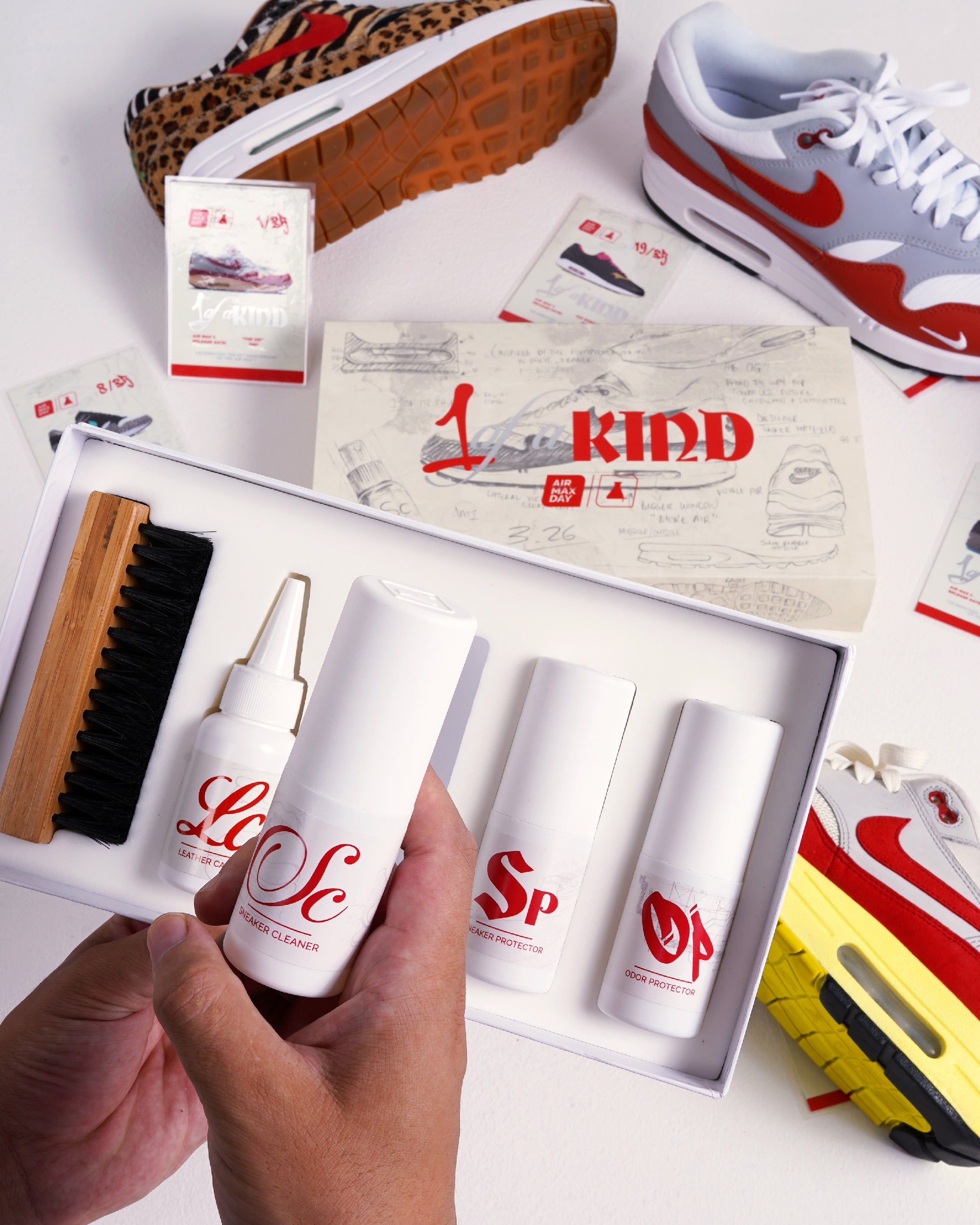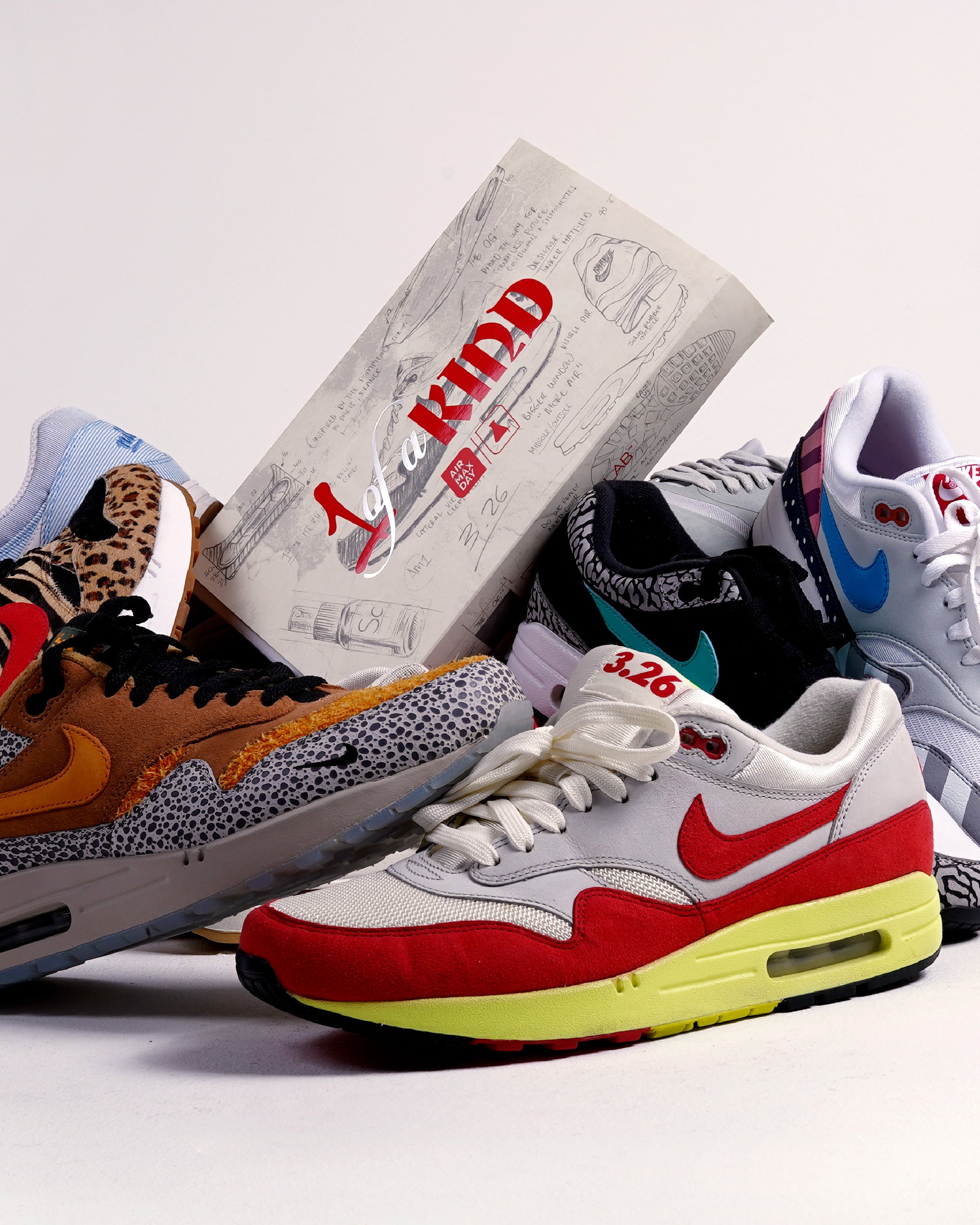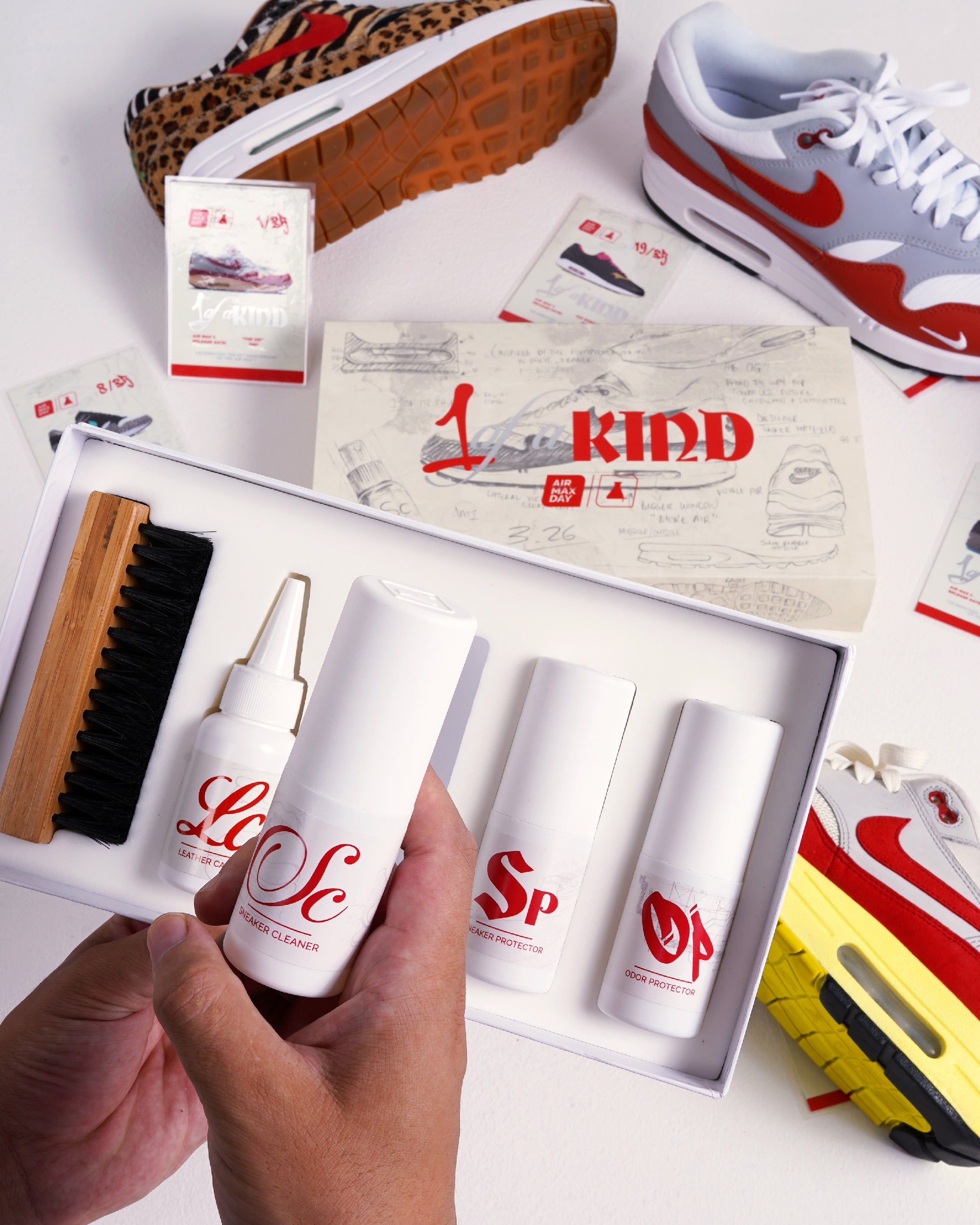 We are so pleased with how these kits turned out this year and we are always excited for Air Max Day so we can continue to create unique and exciting Air Max Day kits! Also check out our ranking of the top 10 Air Max 1s and let us know what you think!