Introducing Sneaker LAB's Apparel Care: Elevate Your Apparel Care Routine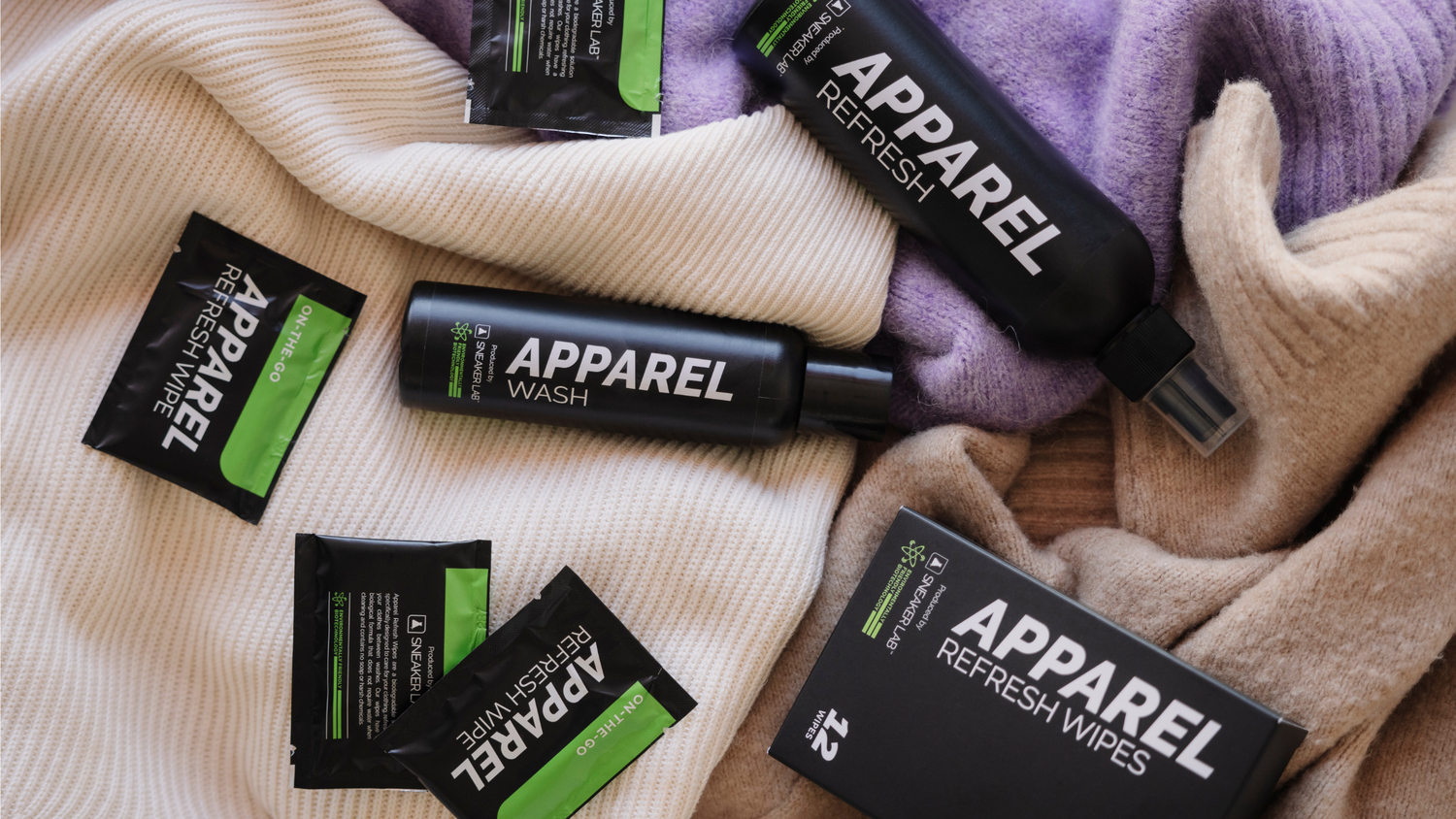 The world has shifted dramatically over the past few years and with that becomes a shift in mentality. A shift from purchasing fast fashion to rather investing into quality that is bound to last for an extended period of time – perhaps even a lifetime. A mindset shift into caring for the things you have.

This investment into quality apparel leads to an uncertainty on the best way to care for these garments. You run the risk of ruining your beloved item in the washing machine. You opt to continuously hand wash and waste your time, even though the garment is not that dirty and doesn't need a deep clean...
You use excessive chemicals and incorrect washing methods. Or the garment lives in limbo – not being dirty enough to wash and not being clean enough to put back in your wardrobe.

There is a need for an easy and simple solution for caring these garments.

These incorrect ways of caring not only shortens the lifespan of your investment but also contributes to water pollution, energy consumption and garments being destroyed.

We understand how much you value your clothing, and that's why we're excited to introduce Sneaker LAB's latest product offering: Apparel Care - the perfect solution for looking after and caring for your valuable apparel without compromising on quality.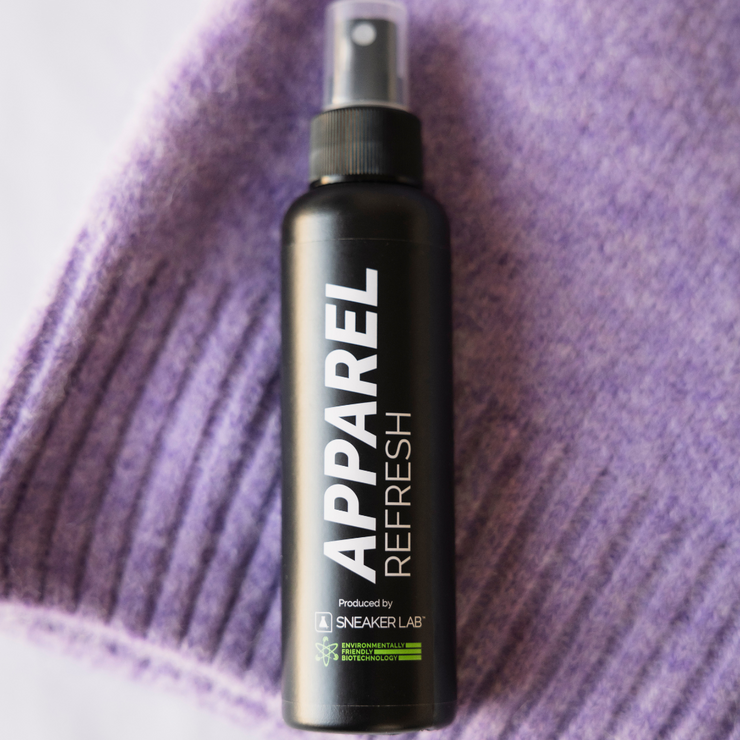 10 Years in the Making

We're no strangers to innovating and introducing new methods and new mindsets with our products and we see that our Apparel Care is a necessity and will provide a new and effective way of caring for what you have.

This is our next step into innovative care using our green solutions.

Sneaker LAB has been in existence for 10 years and that time we have worked hard to be innovative with our cleaning solutions, being at the forefront of effective cleaning through harnessing the power of biotechnology.
The power of this probacteria allows us to actively clean at a microscopic level, all without the use of harsh soap and chemicals.

This is our commitment to making a positive environmental impact. We create products that do no harm as well as prolong the life of your investments.

With our introduction of our Sneaker Care range we introduced an environmentally friendly way of looking after your sneakers and prolonging their life. It was a new concept that resonated with our community and led us to achieve our trusted, global following.

Now, with our global audience in mind, we are always striving to put out the best products. The credibility we have gained over the years has led us to become synonymous with care and inevitably led us to our latest range, Apparel Care.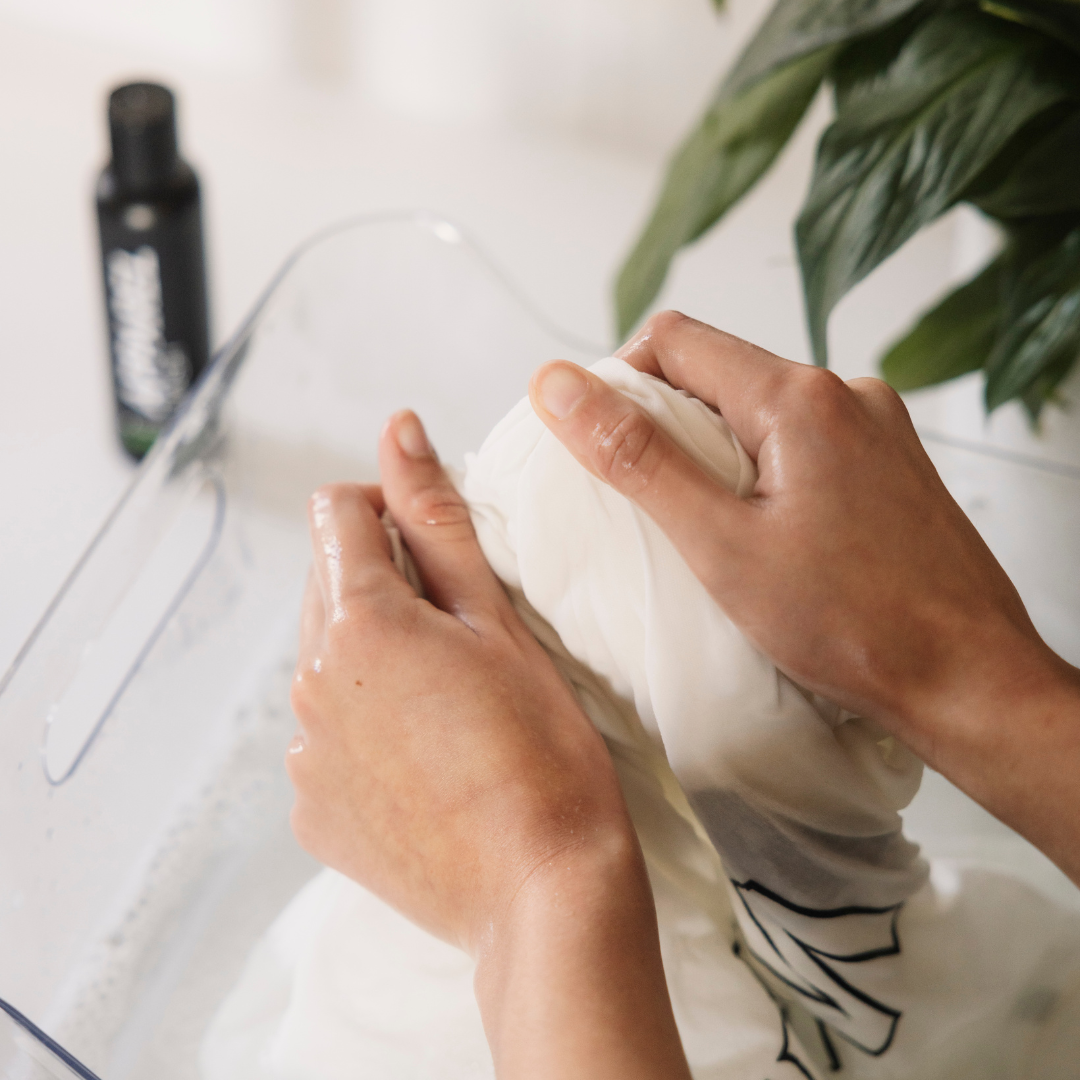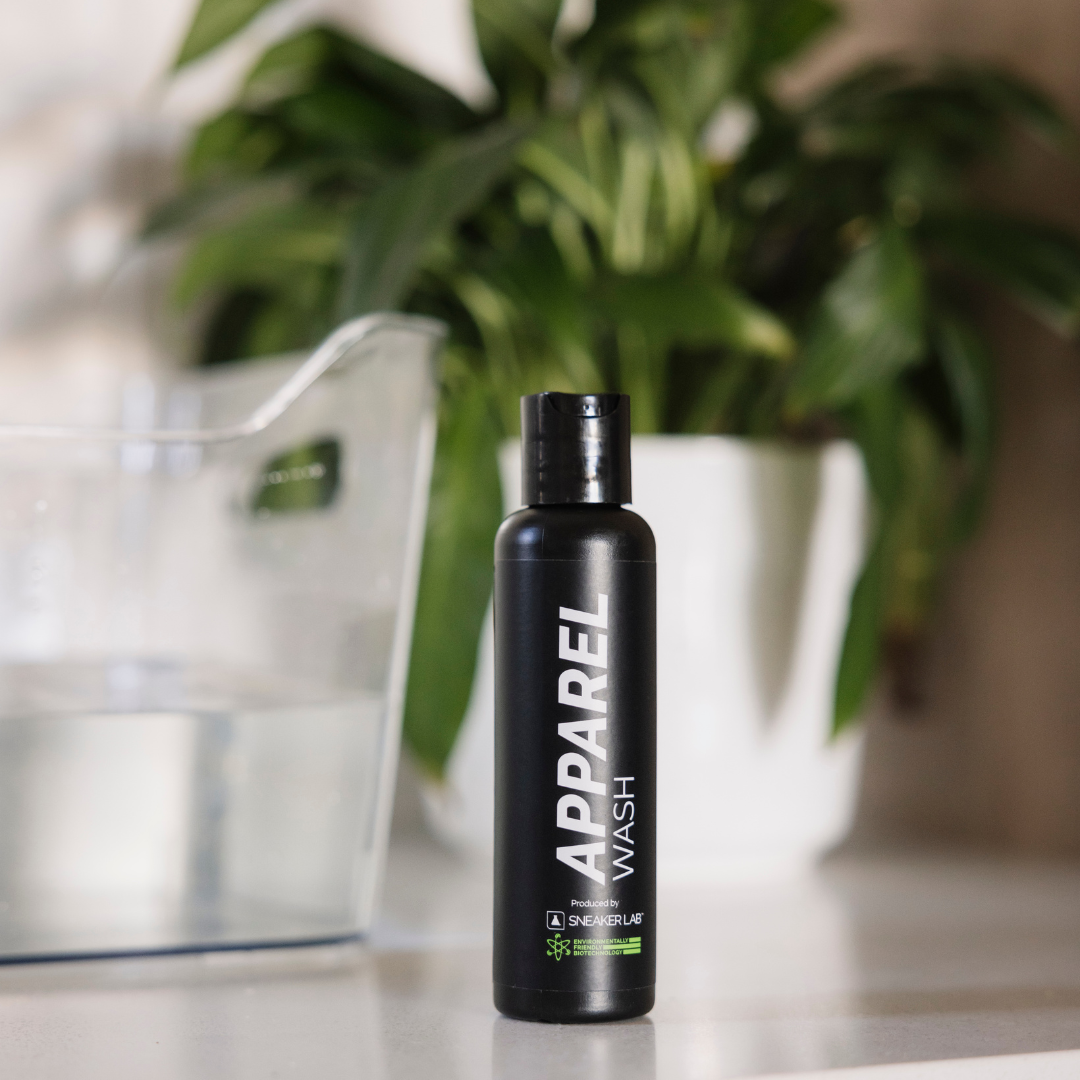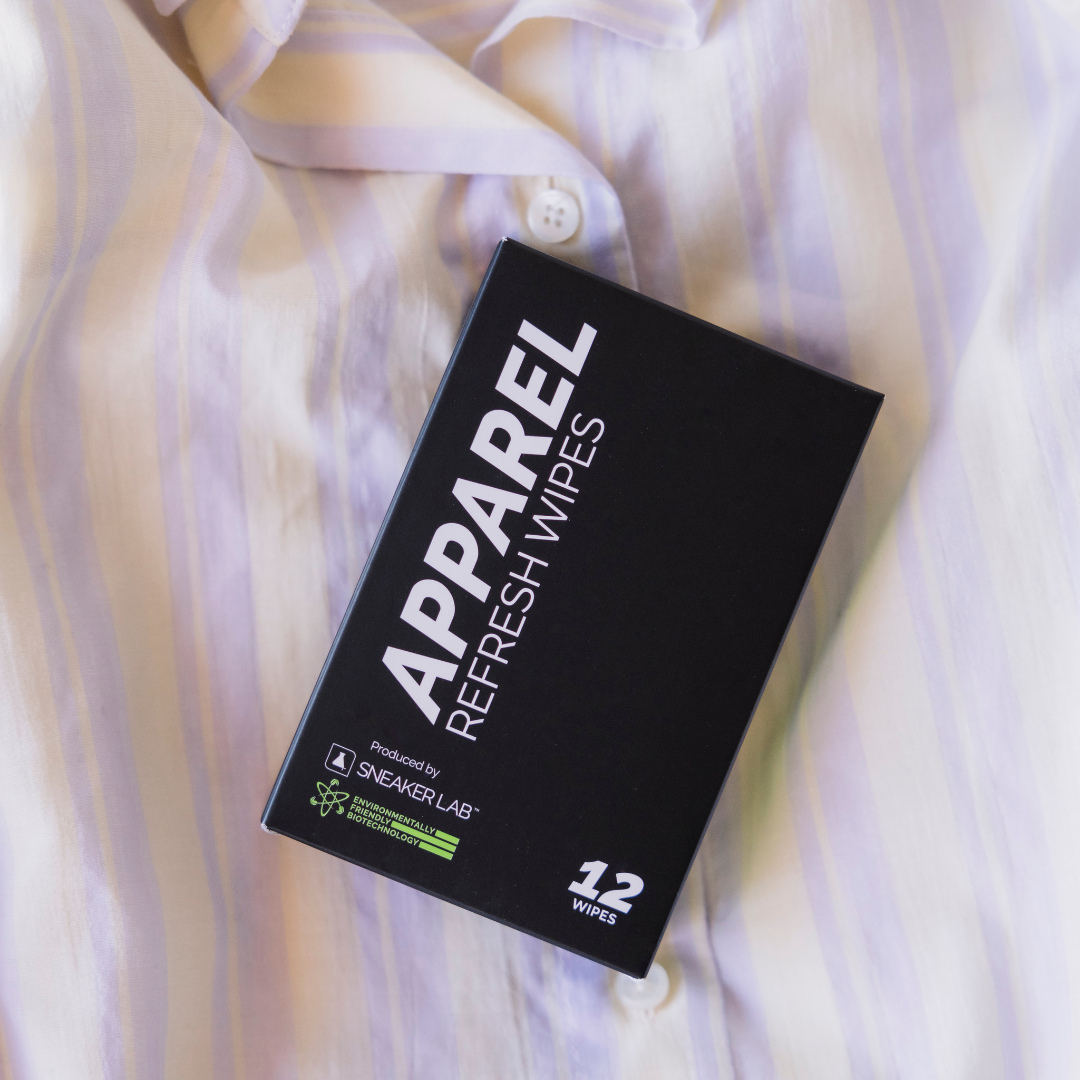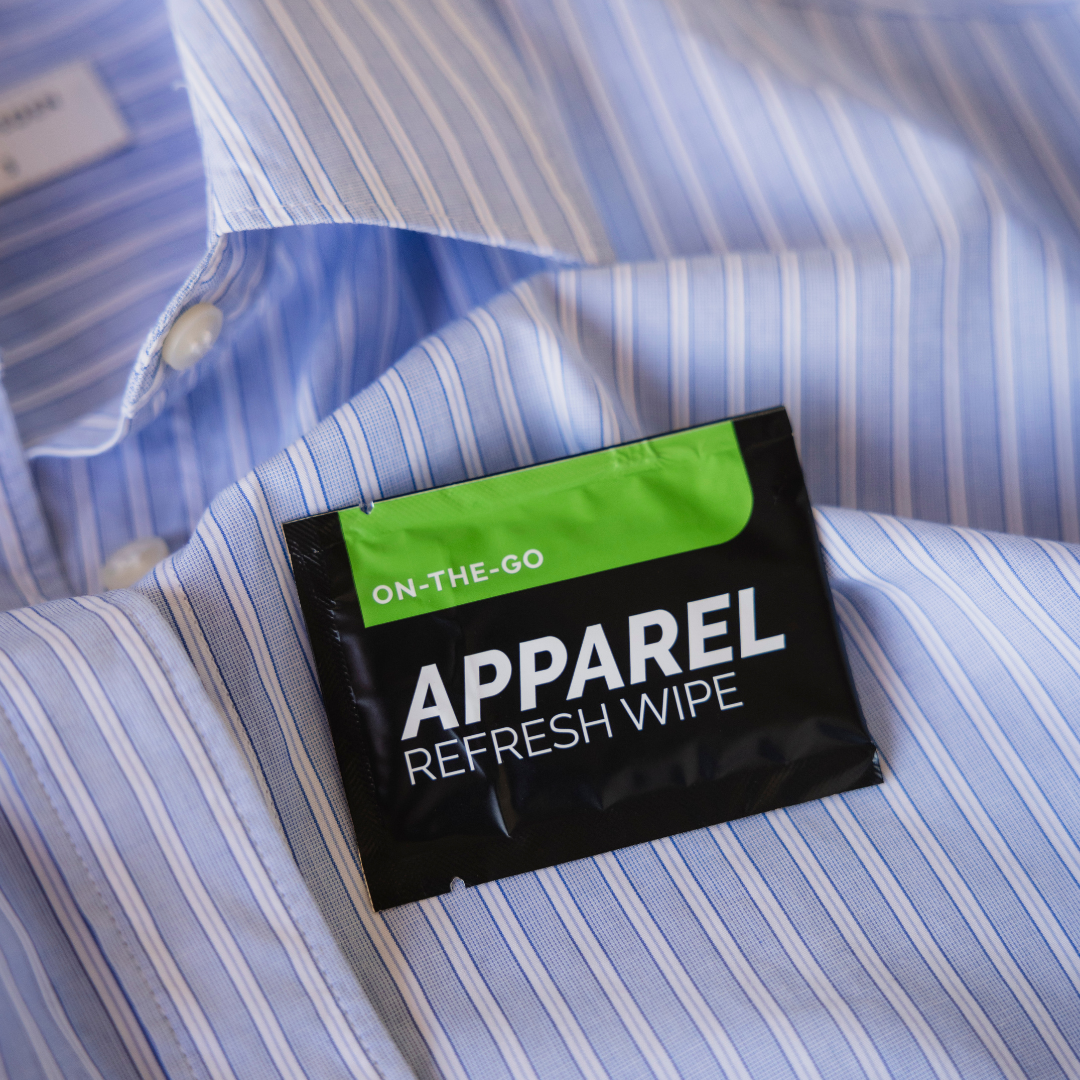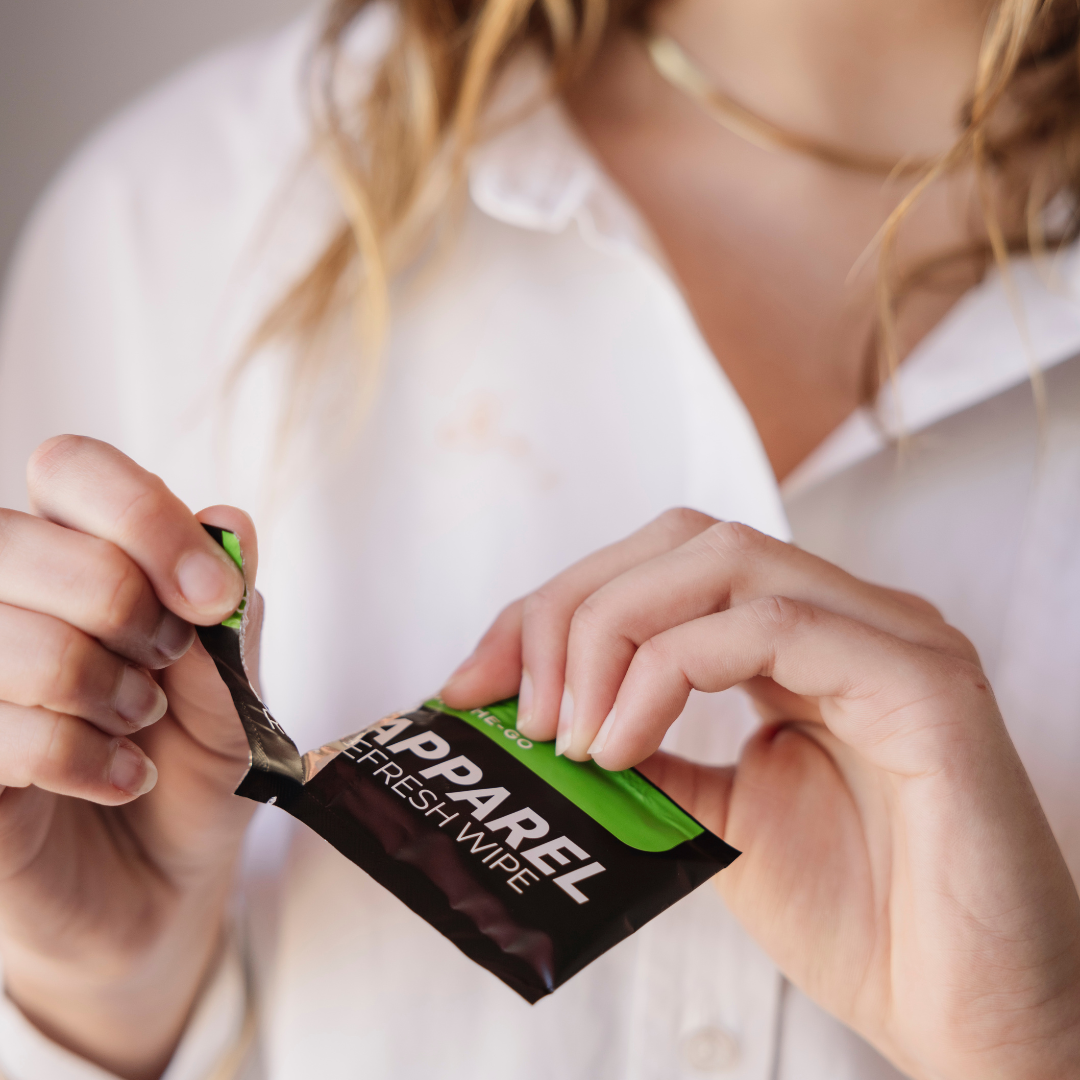 The Need for Apparel Care?
You invest in high-quality apparel to look and feel your best, and it's essential to maintain them properly to prolong their life and keep them in pristine condition. Traditional washing methods can be harsh on delicate fabrics, causing fading, stretching, and even pilling. This is where Sneaker LAB's Apparel Care range steps in - to provide a gentle and effective alternative to harsh methods of cleaning, ensuring your apparel retains its original brilliance.

Introducing the Apparel Care Range:

We've created the perfect range of biotech driven, premium products that covers all your Apparel Care requirements. Located across all major regions of the world, we've established a culture that cares for your apparel in a fresh, scientific and eco-friendly way.

1. Apparel Refresh:

Say goodbye to the hassle of frequent washing! Our Apparel Refresh spray is designed for in-between wears when your clothes need a quick pick-me-up and gets rid of unwanted bacteria that is picked up during daily activities. It neutralizes odors and freshens your garments so you can confidently wear them multiple times between washes. Just a few sprays, some time for the garment to dry, and you're ready to take on the day with refreshed apparel.

2. Apparel Refresh Wipes:

The perfect way to combat spills and stains that you come into contact with on a daily basis. Our Apparel Wipes are your on-the-go solution to making sure you're always looking your best. Whether it's a coffee spill on your shirt or a smudge on your favorite jacket, these convenient wipes provide a quick and effective cleaning solution. Slip them into your bag or pocket, and you'll never have to worry about unexpected mishaps again.

3. Apparel Wash:

For those tough stains or when it's time for a thorough clean, our Apparel Wash is the ideal choice. When a deeper clean is necessary our Apparel Wash ensures a more gentle treatment and better preservation of delicate fabrics. This specially formulated wash removes stubborn dirt and grime, leaving your clothes fresh and clean, just like when you first bought them.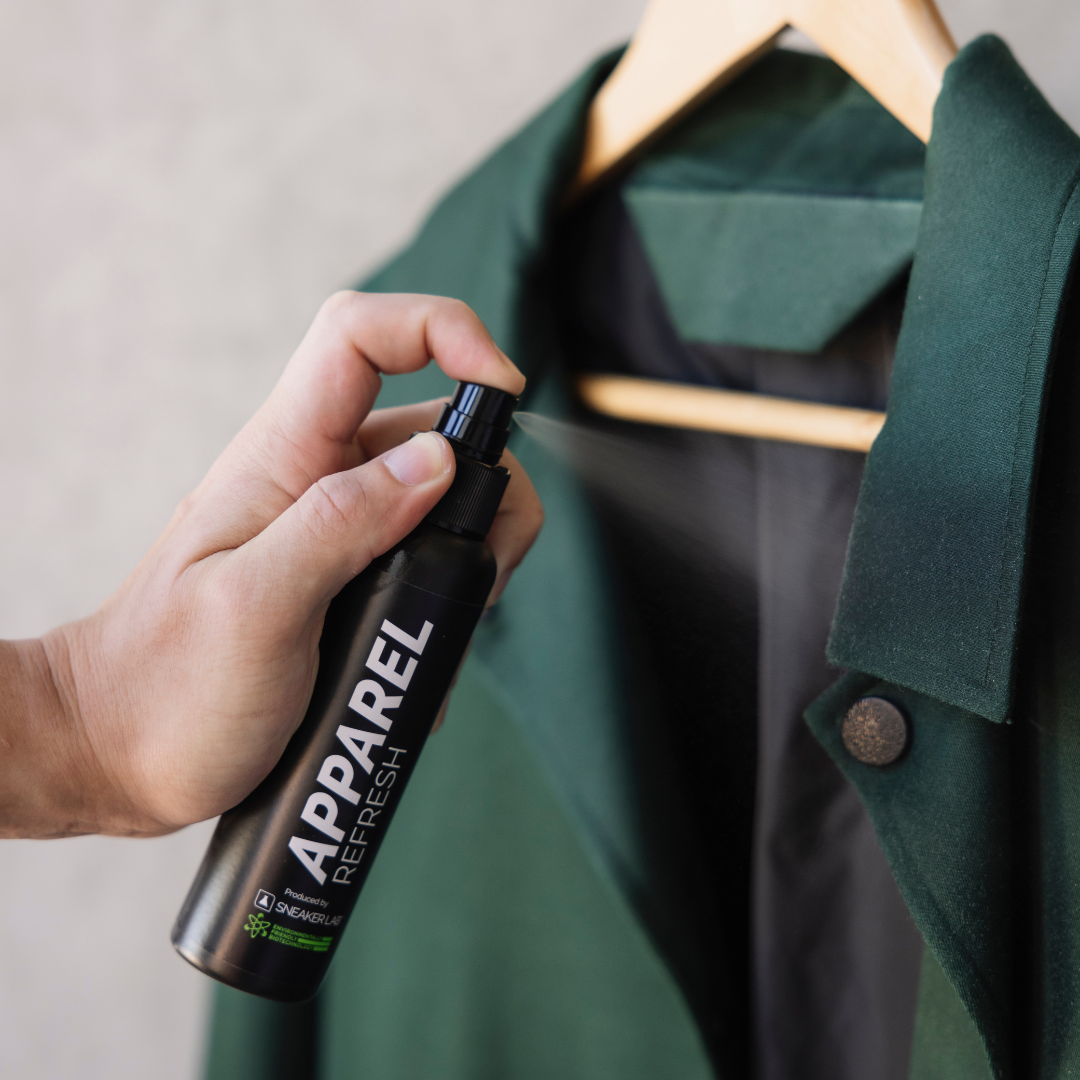 A new way to care for your apparel.
Why Choose Sneaker LAB's Apparel Care Range?

At Sneaker LAB, we've always been committed to developing innovative, high-quality products that help you take care of your valuable possessions. Our product ranges are comprised of environmentally friendly solutions as well as making use of recycling to provide a circular approach to caring. With our Apparel Care range, we extend this commitment to your cherished apparel, providing a complete care solution that goes beyond the traditional washing machine. Our primary objective is to create sustainable care products that not only keep your cherished possessions looking fresh but also contribute to the cleanliness and preservation of our planet.

Invest in the longevity of your apparel with Sneaker LAB's Apparel Care range. Discover the perfect products for refreshing, cleaning, and maintaining your garments, all without the need for harsh traditional cleaning methods.

Get Your Apparel Care Today:

Revolutionise the way you look after your apparel now with our exciting new range.

Visit our website and explore the complete range of Apparel Care products. Elevate your apparel care routine and keep your favorite clothes looking fresh for longer.

Don't let washing machines ruin your expensive apparel - embrace Sneaker LAB's Apparel Care that is specifically designed to care and clean your clothing at a microscopic level.

Give your clothes the love and care they deserve!