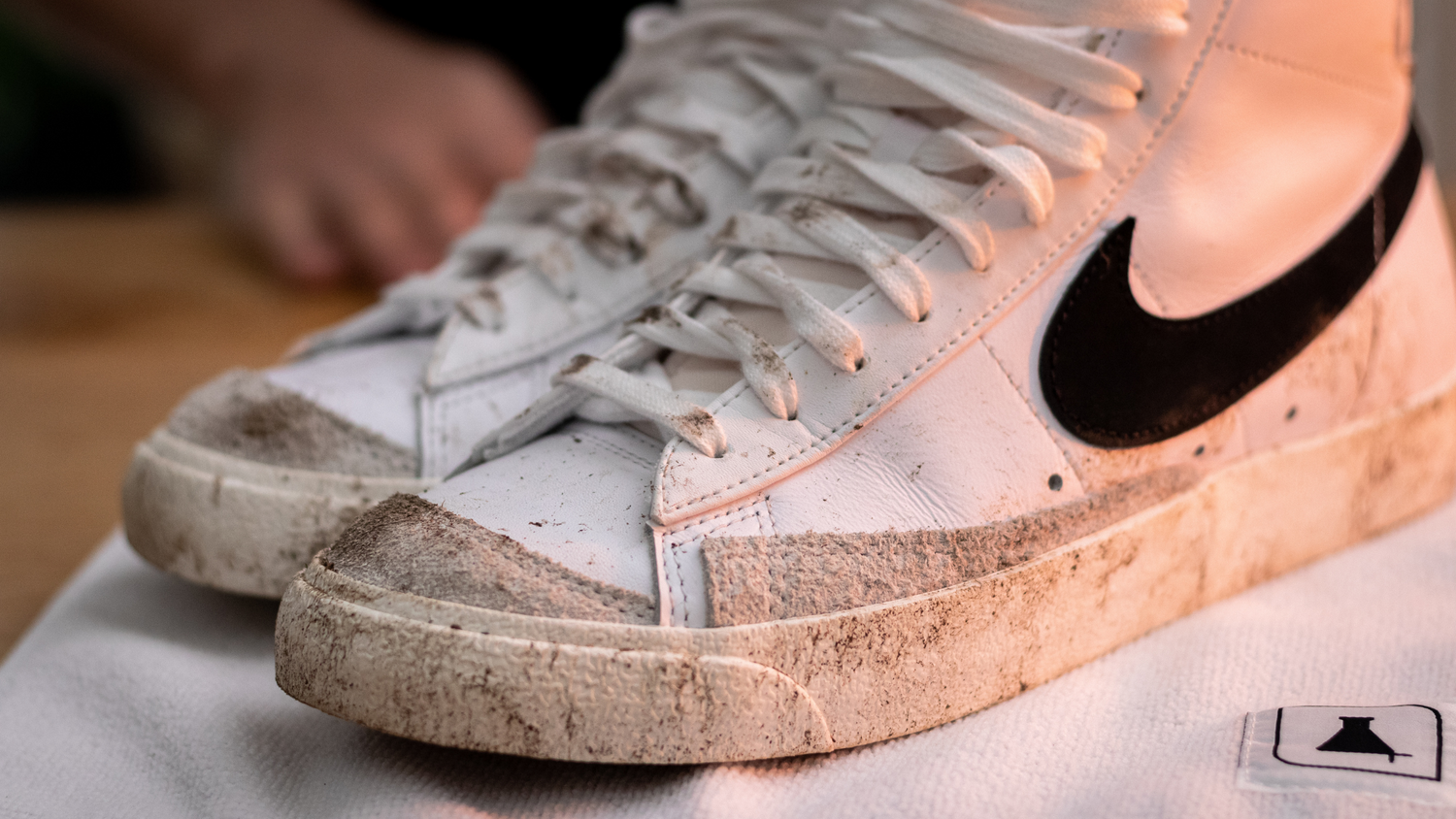 We got our hands on some worn Nike Blazers to show you the best way to clean them and protect them. We used our Basic Kit which contains our Sneaker Cleaner and Premium Brush to remove stubborn dirt. Then we used our Leather Care to protect and nourish the leather.
Have a read through or watch the video below to find out how!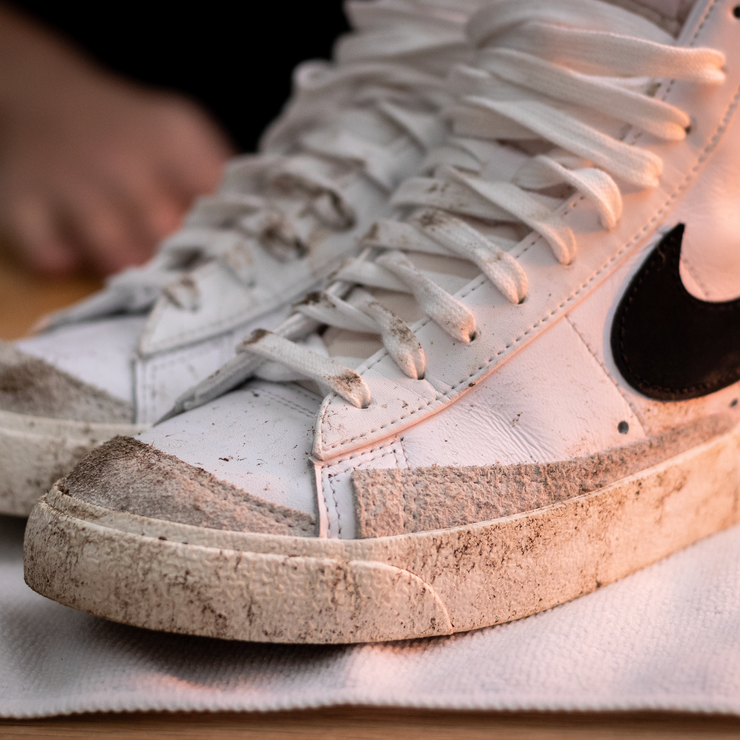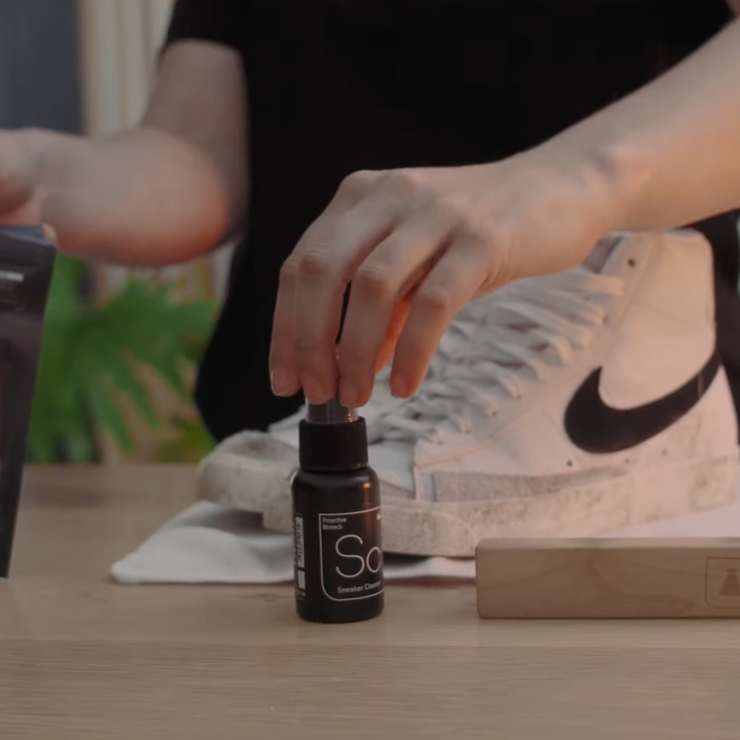 Step 1:

Use our Premium Brush to dry brush off any dirt and dust on the sneaker. This will make cleaning easier! Then remove the laces as we will clean them at a later stage.
Step 2:

Since the sneaker comprises of two different materials; suede and leather, we will tackle the sneaker in two parts. First, spray Sneaker Cleaner on the suede areas making sure not to over-saturate the material. Then use our Premium Brush and scrub in one direction to remove the dirt. Over-saturating the suede may damage it, so apply caution here.

Once the suede areas are clean, spray Sneaker Cleaner around the leather sections of the upper. Dip the brush into a container of water and start scrubbing in a circular motion. A foam will start to form and the dirt will be removed.

Lastly, spray Sneaker Cleaner around the soles of the sneaker and scrub a wet brush with some force.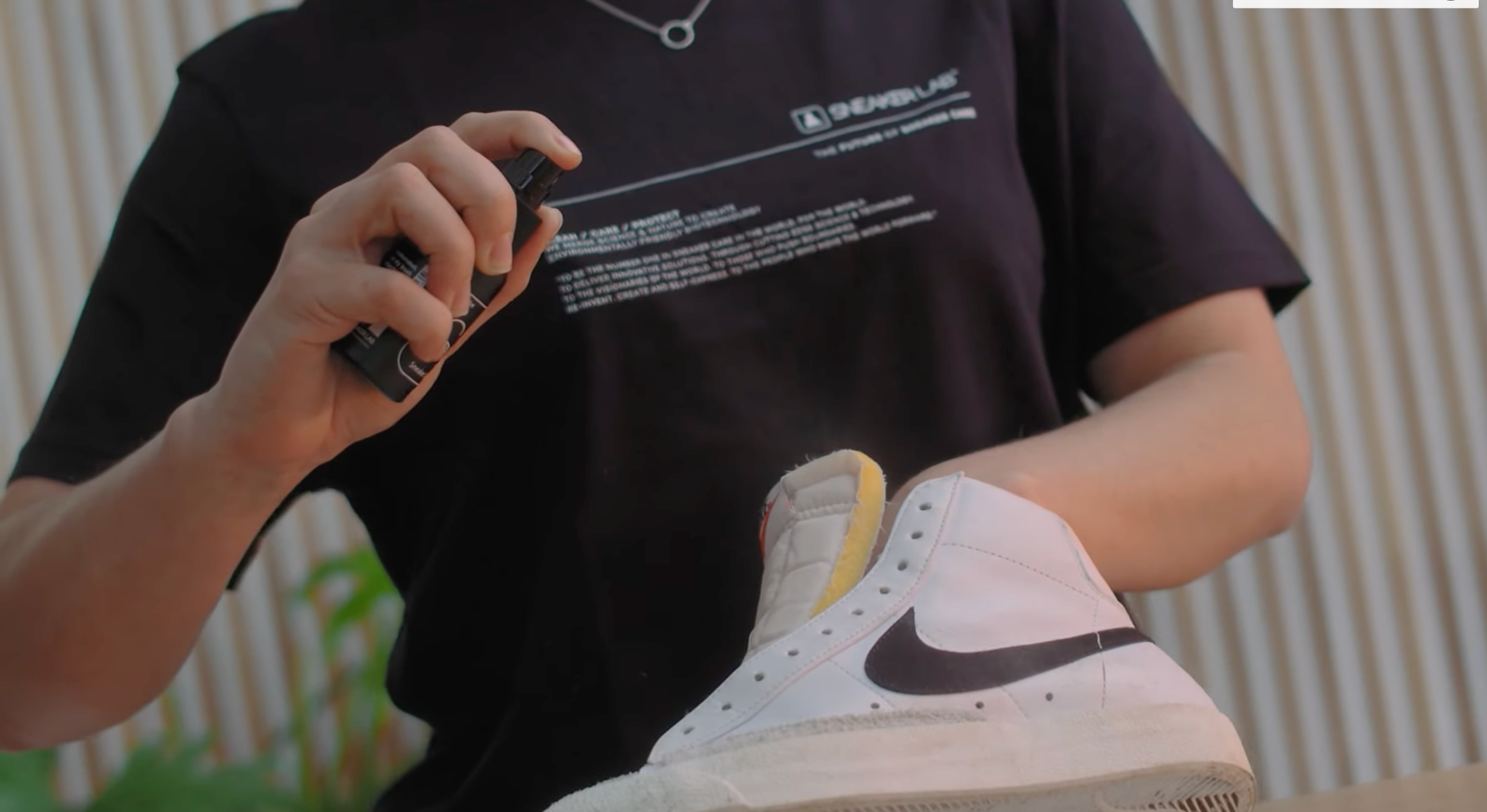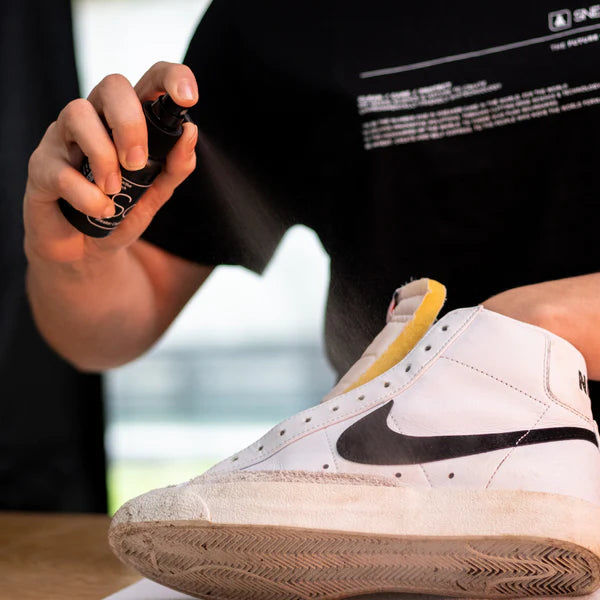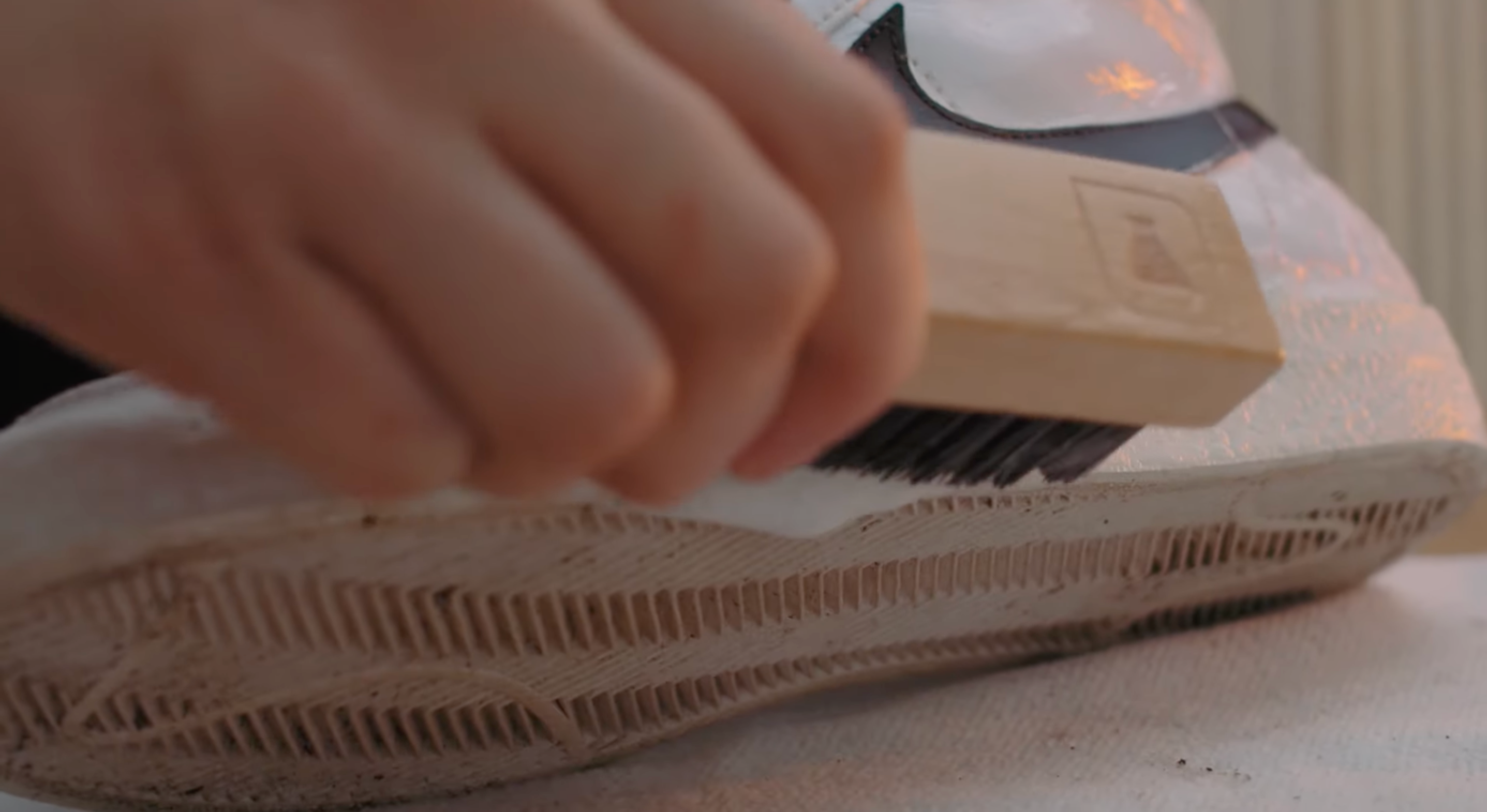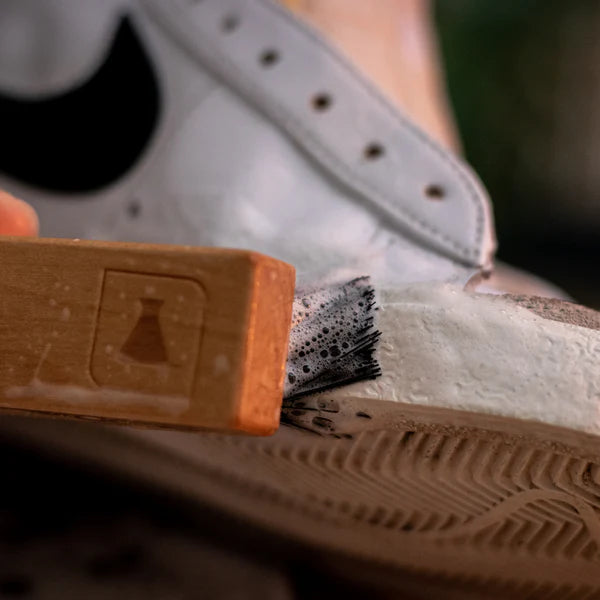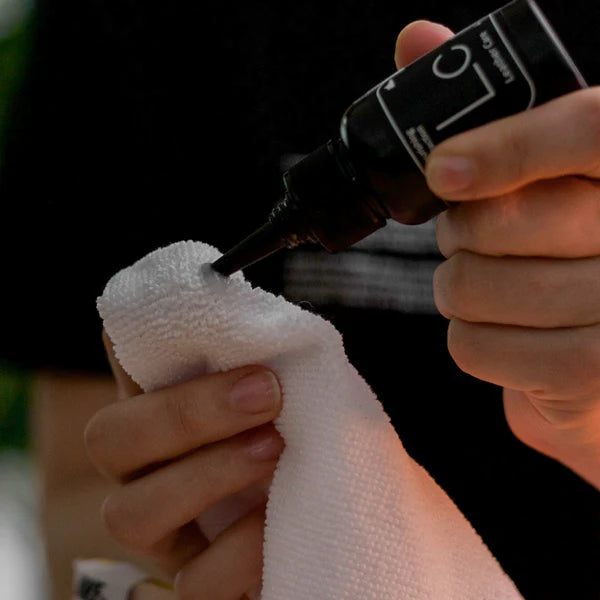 wipe it down!
Step 3:

Wipe the sneaker down with a microfibre towel and set aside to dry.

Step 4:

While your sneakers are drying you can tackle your laces. Cup the laces in the palm of your hand, spray Sneaker Cleaner onto the laces and start scrubbing between your hands. Dip the laces into water and continue to rub together. Ring the water out of the laces and set aside to dry.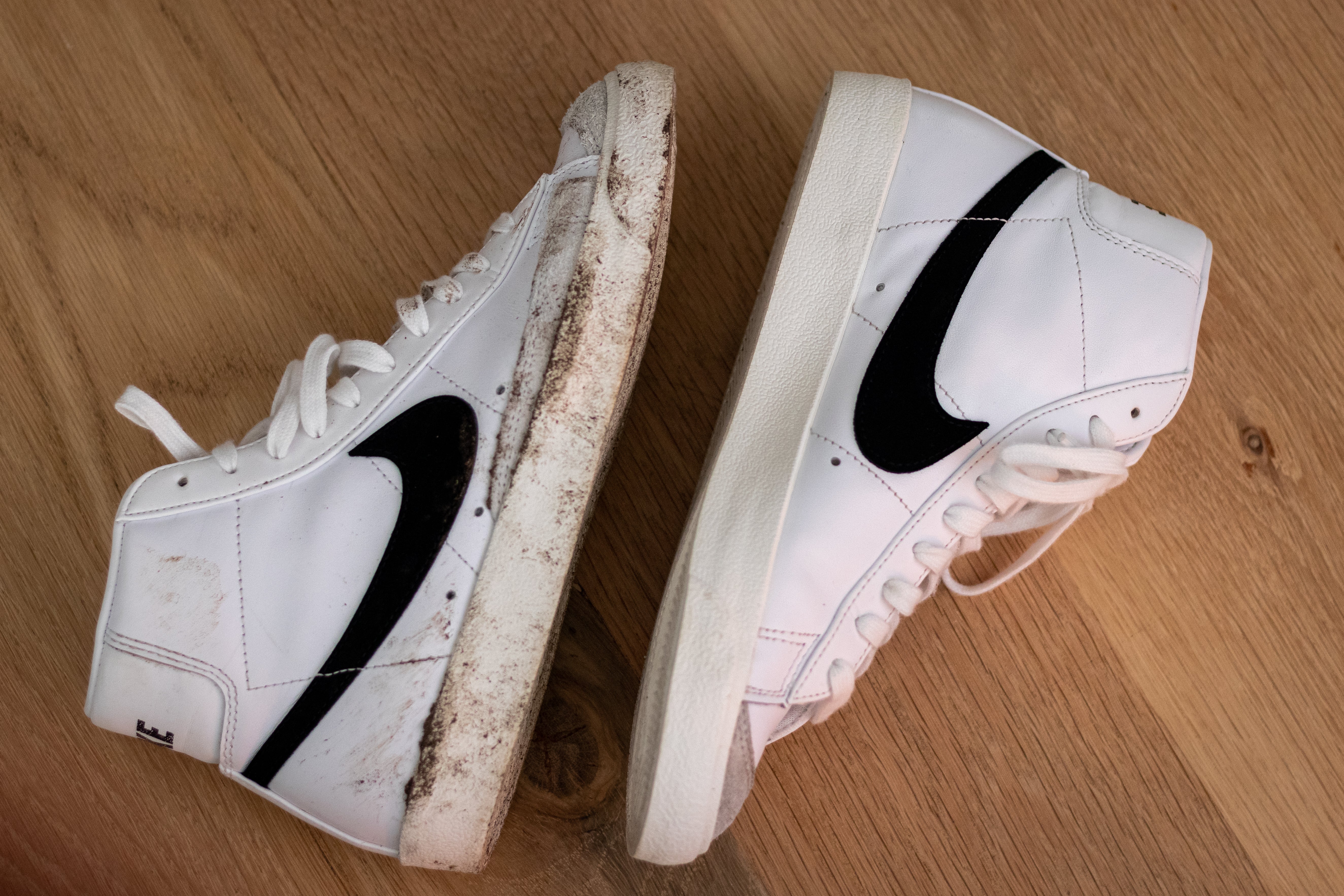 Nourish & Protect
Step 5:

Once your sneakers and laces are dry, relace your clean sneakers in preparation to protect them. Apply our Leather Care to a microfibre towel, and lather onto your sneakers. Apply only to the leather sections.