How To Clean White Converse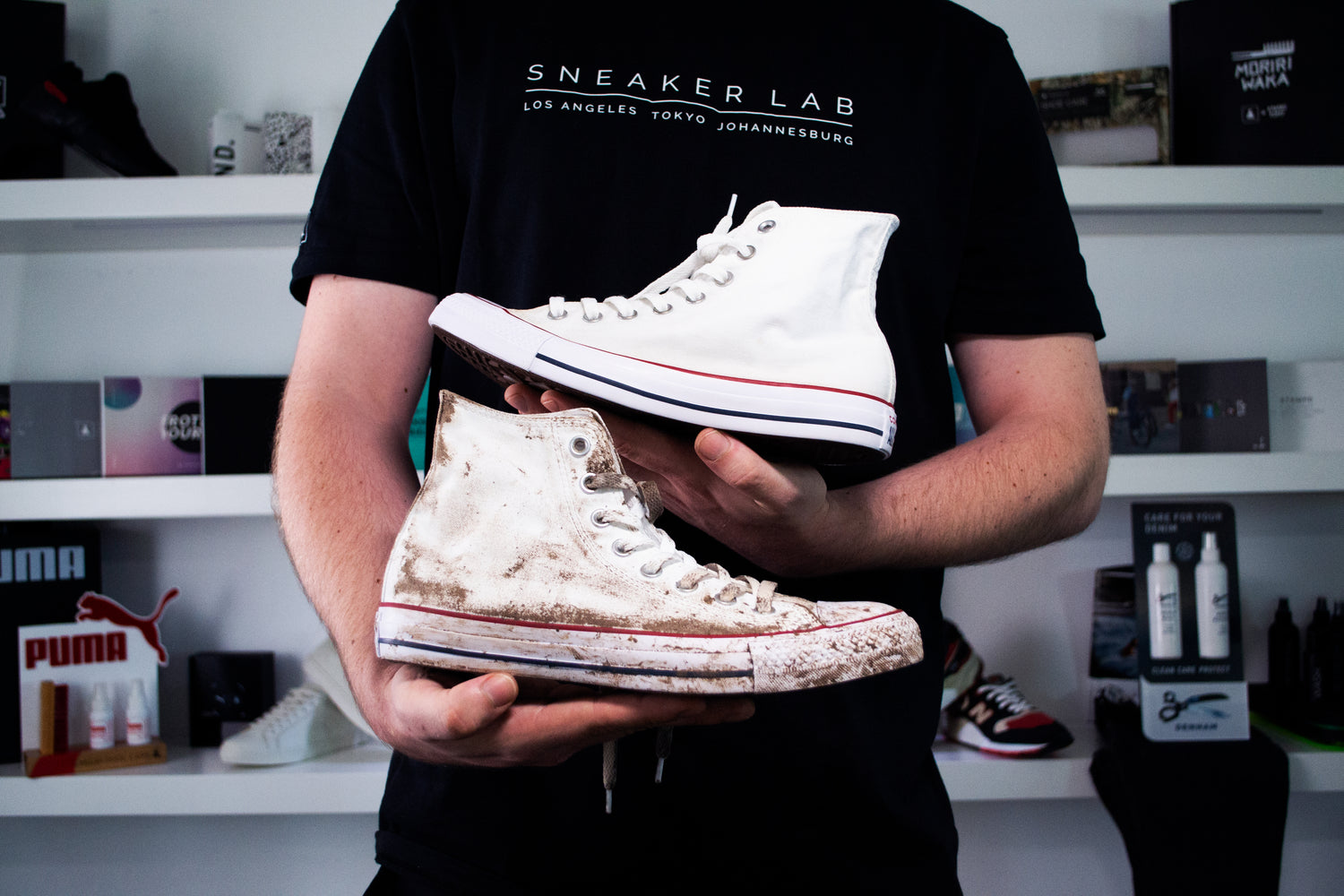 Here's a step by step guide on how to clean your white canvas sneakers.
We got our hands on a dirty pair of white Converse All Stars to show you how best to clean, care for and protect them.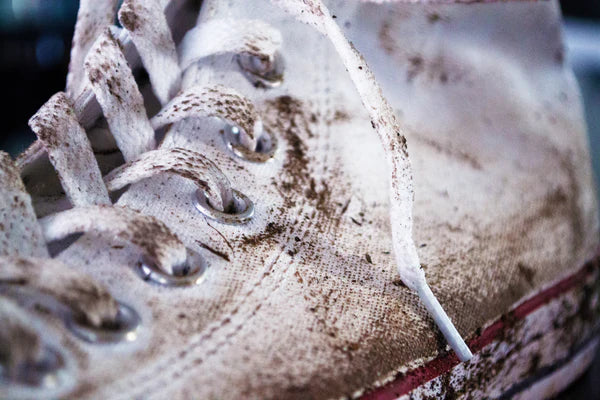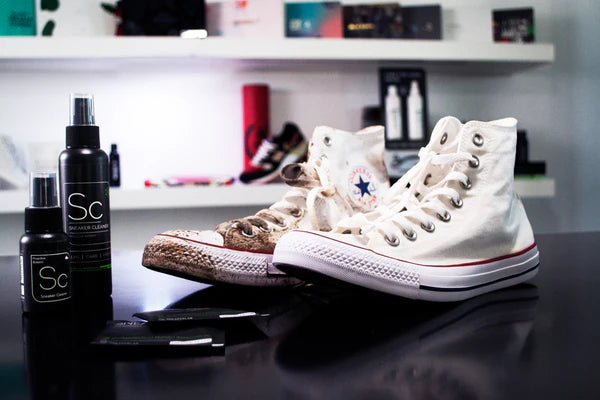 Have a read through or watch the video at the end to find out how.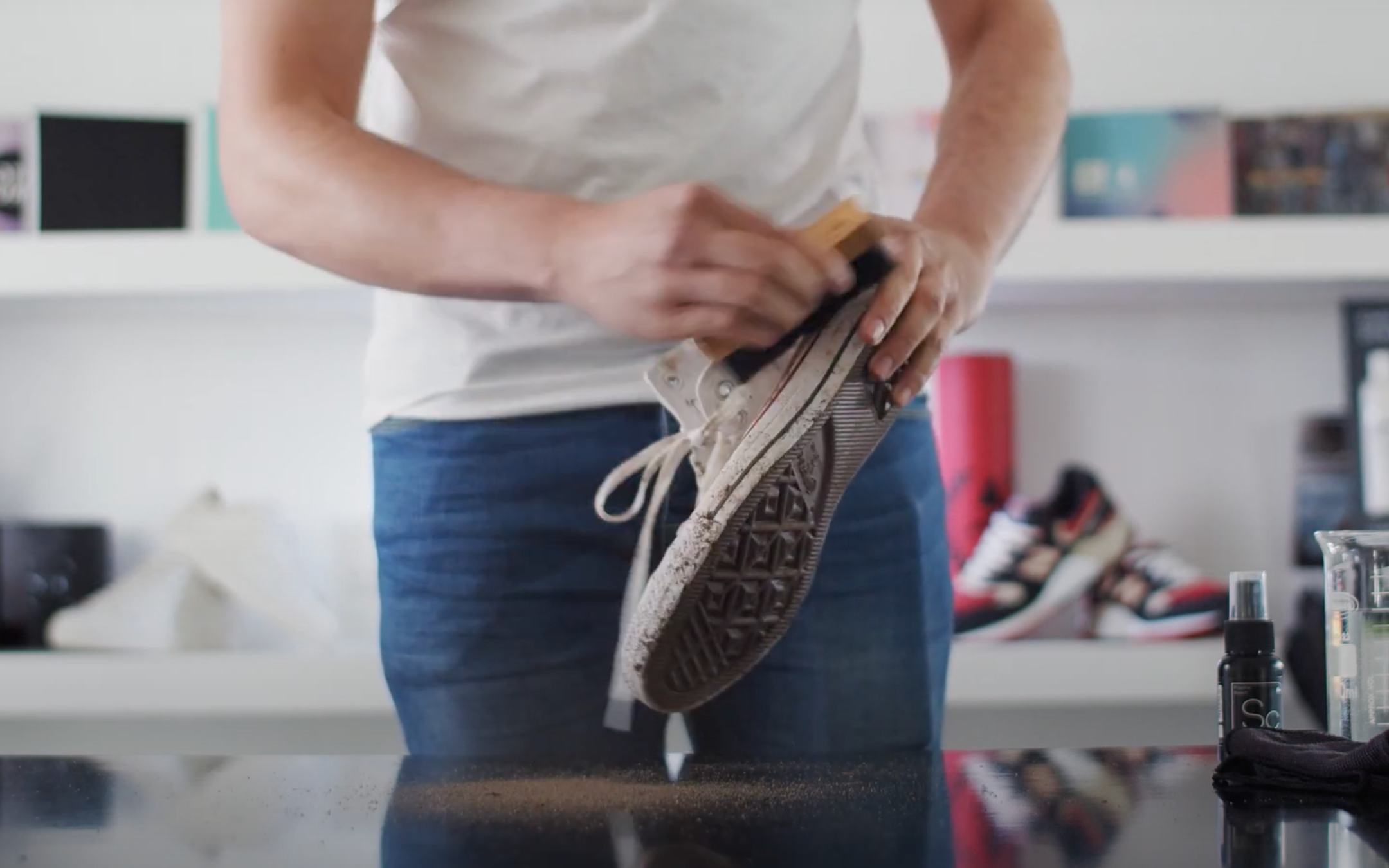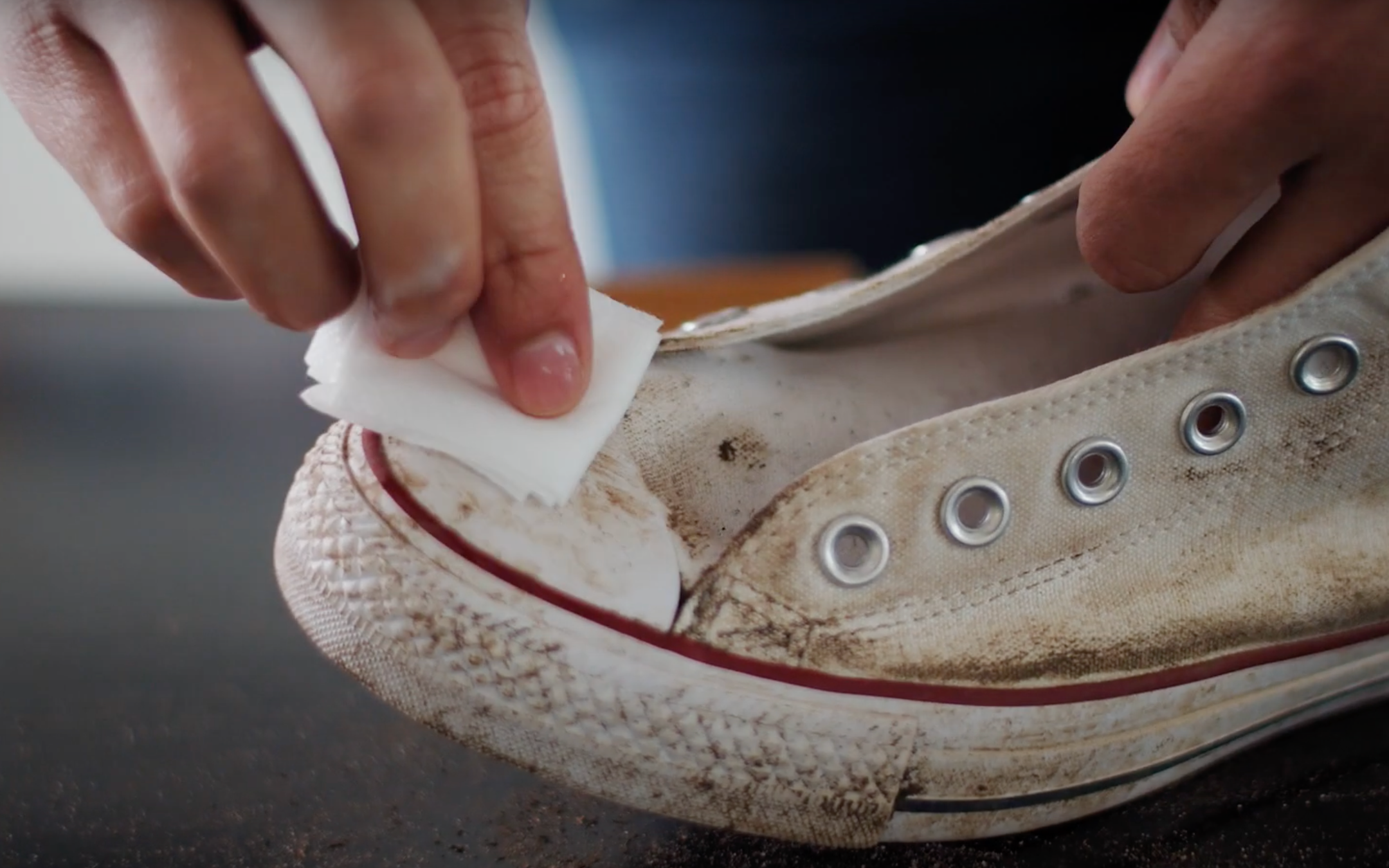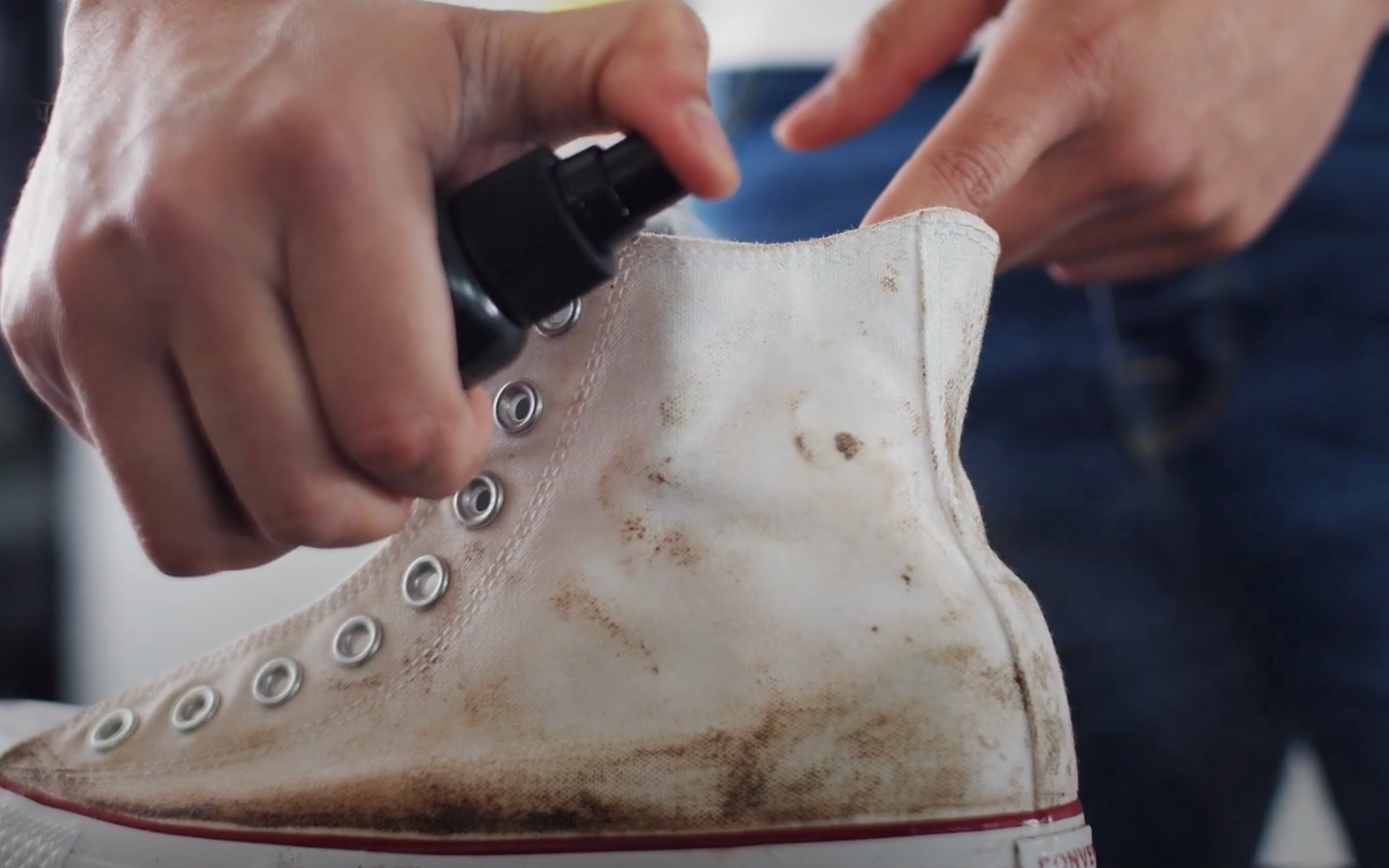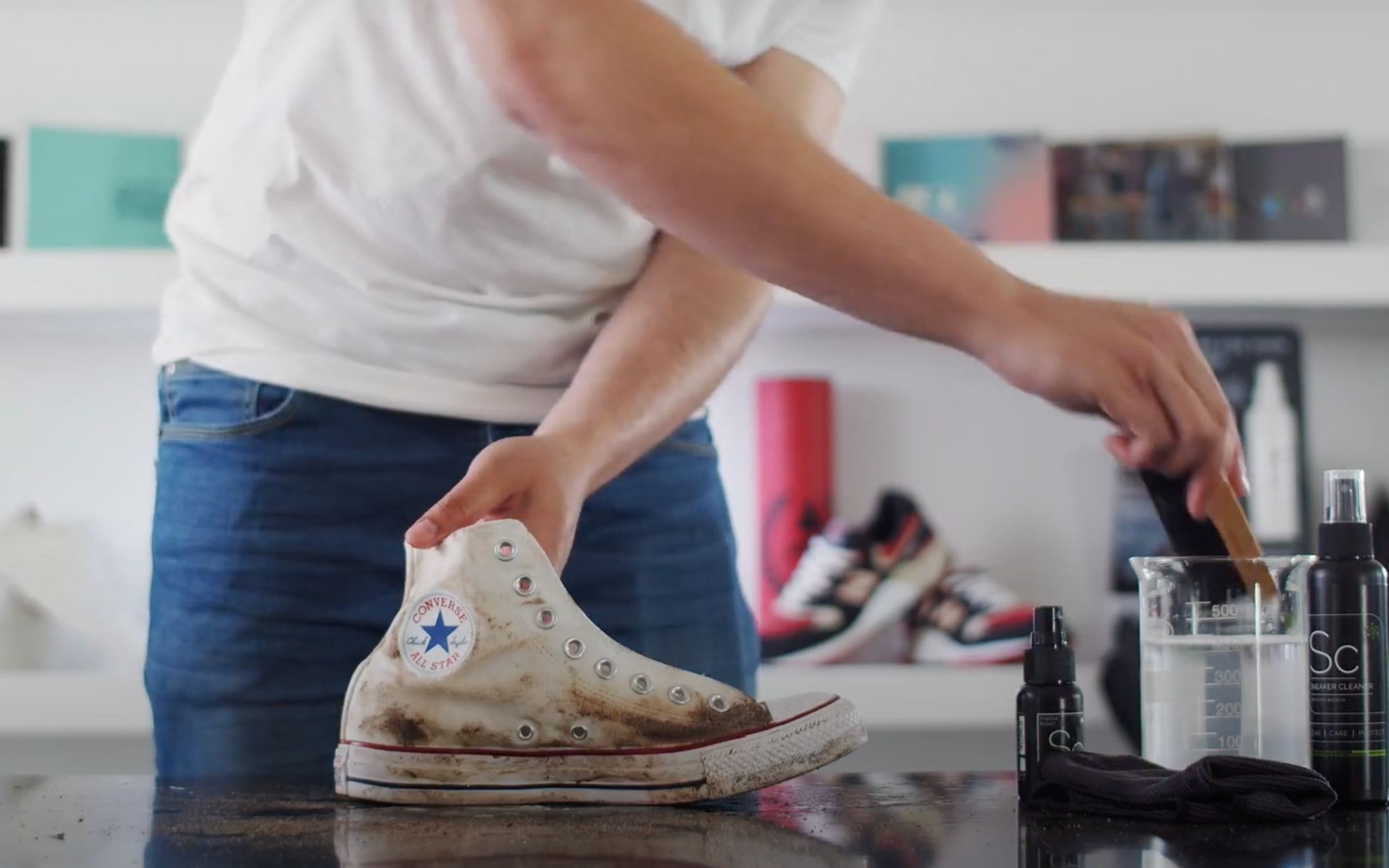 How to clean your kicks:

Step 1: First you will need to prep your shoes. Start by giving your sneakers a dry brush, getting rid of any excess dirt. You can give them a hit to remove excess dirt. Then remove the laces as they will be washed separately at a later stage.

Step 2: Grab a Sneaker Wipe and do a quick spot clean to get rid of any surface level dirt. Use a dab and twist motion for those tricky areas.

Step 3: When the spot clean is done we will go into the deep clean. Generously spray your sneaker with our Sneaker Cleaner, spraying at least 20 sprays per shoe. Fill a container with water and wet the bristles of your brush. Let excess water drip off the brush. Gently scrub the upper of your shoe in small circular movements, this motion is important to not spread any dirt. Rinse the brush and reapply Sneaker Cleaner when necessary, paying attention to those hard to reach places.

Once you've cleaned your upper, make your way down to the midsoles of the shoe. Finally finish off by giving the undersoles of your shoe a scrub.

Use our Micro-Fibre towel to wipe away the foam and dirt, and set them aside to dry.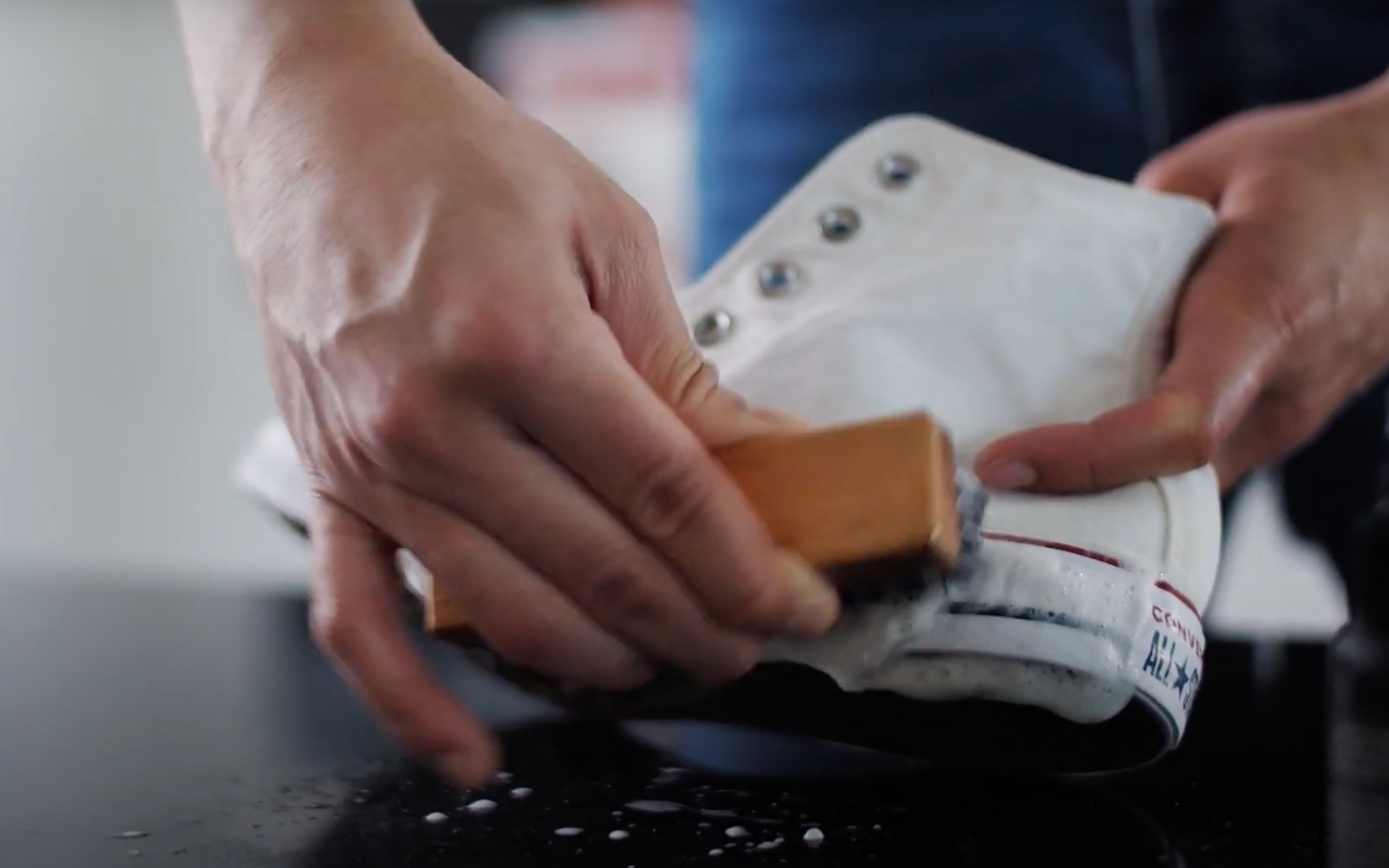 Step 4: We'll turn to the laces now. Generously apply Sneaker Cleaner to your laces, rub them together between your hands and then dip them in water. Continue this process until your laces are well saturated, ring out the water and then leave the laces to dry overnight.

Step 5: Once your laces and shoes are dry, lace up your kicks in preparation for protecting them. Spray the innersoles and the inside of your kicks with our Odor Protector to protect them from unwanted odors. 

Lastly, Generously spray the outside of your sneakers with our Sneaker Protector to protect them from dirt and stains as well as making future cleans easier.