Hat Cleaner is unlike many products on the market in that it does not contain any soap or harsh chemicals.
Instead, we harness the same cleaning power that mother nature uses; bacteria. The bacteria that we use is bioengineered to break down dirt at the molecular level and continues to work long after application.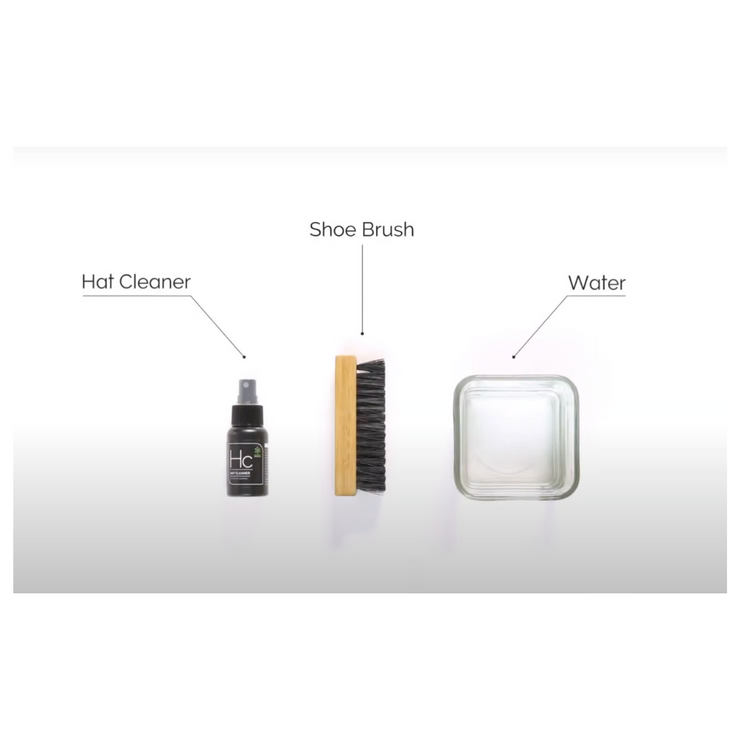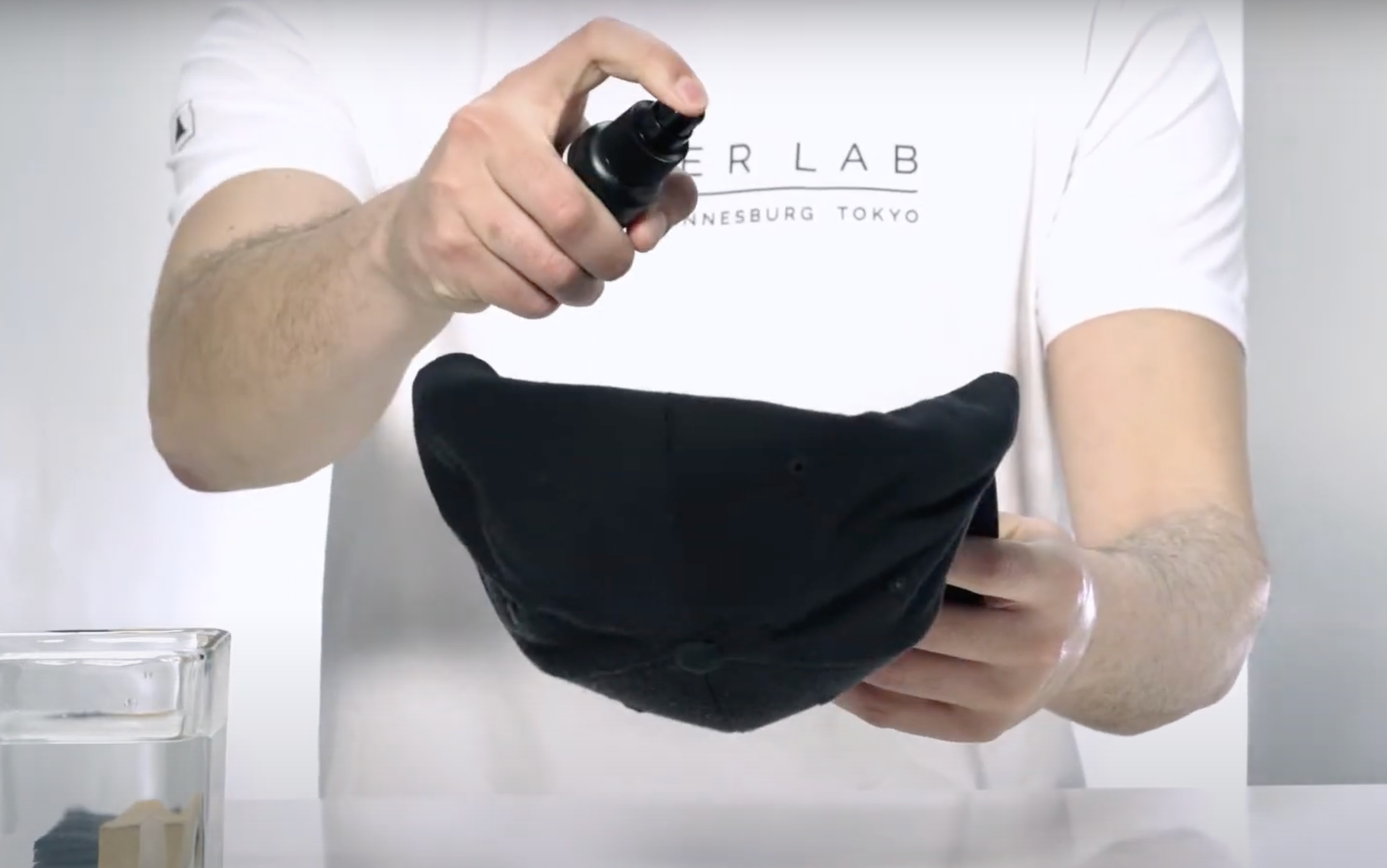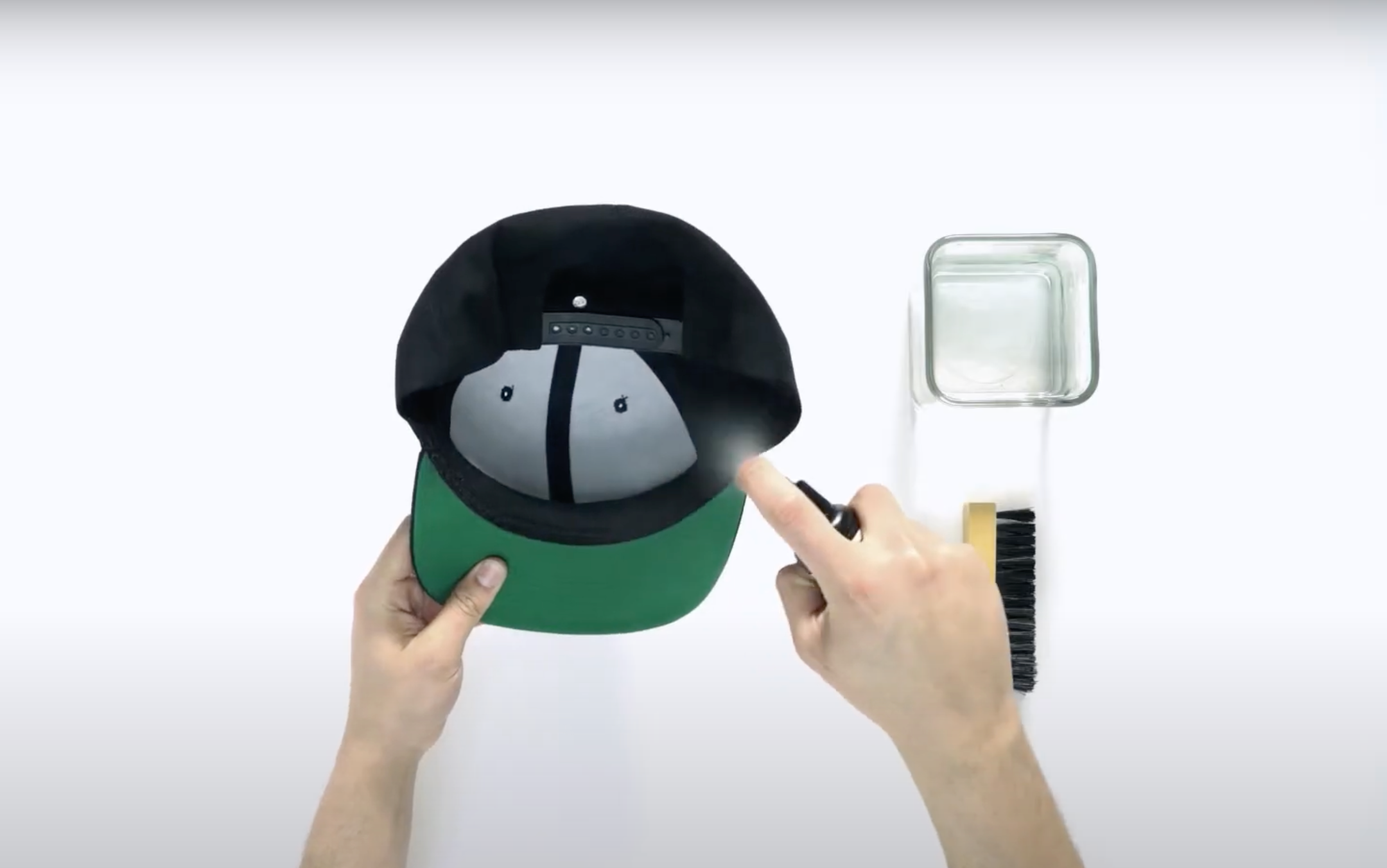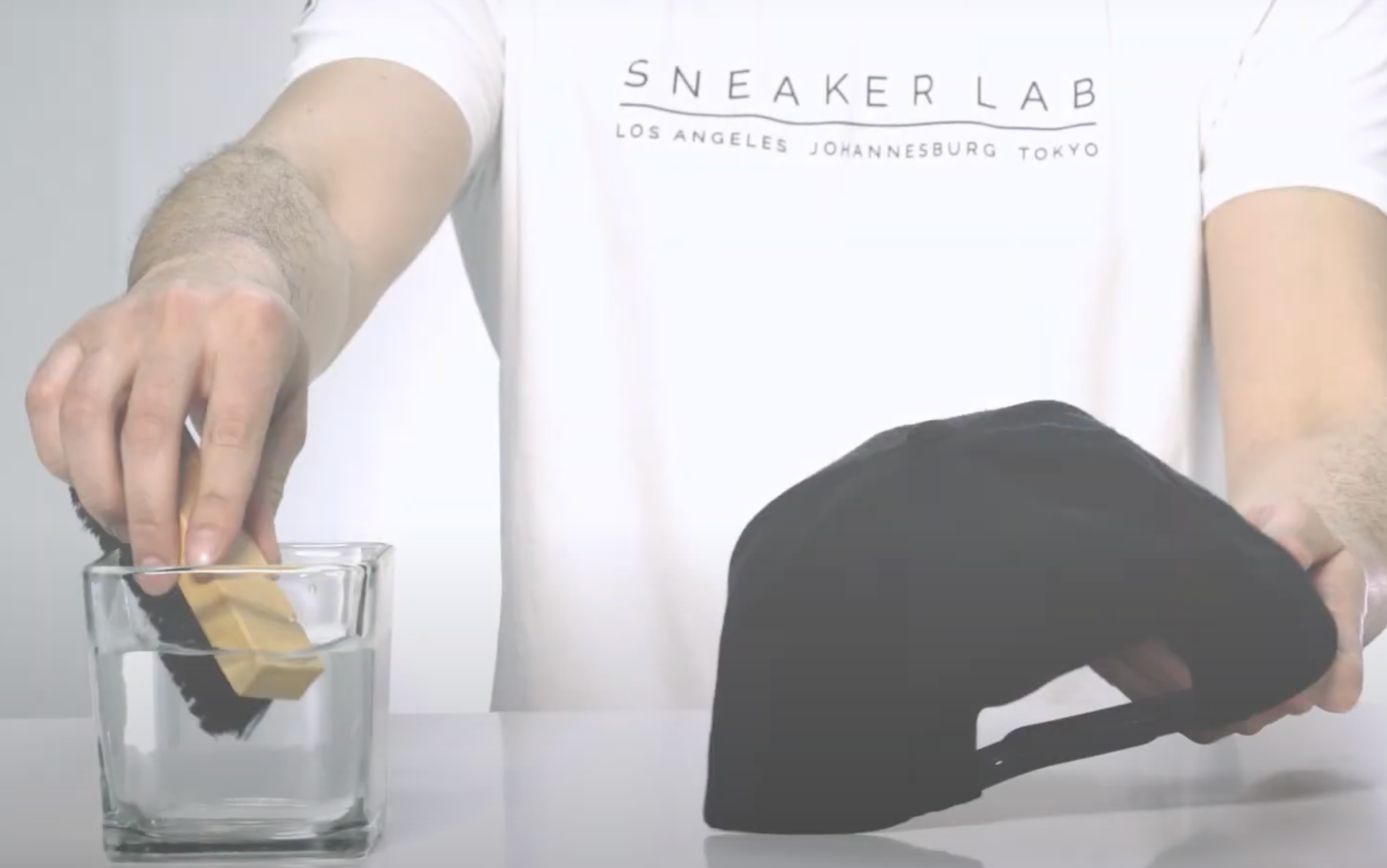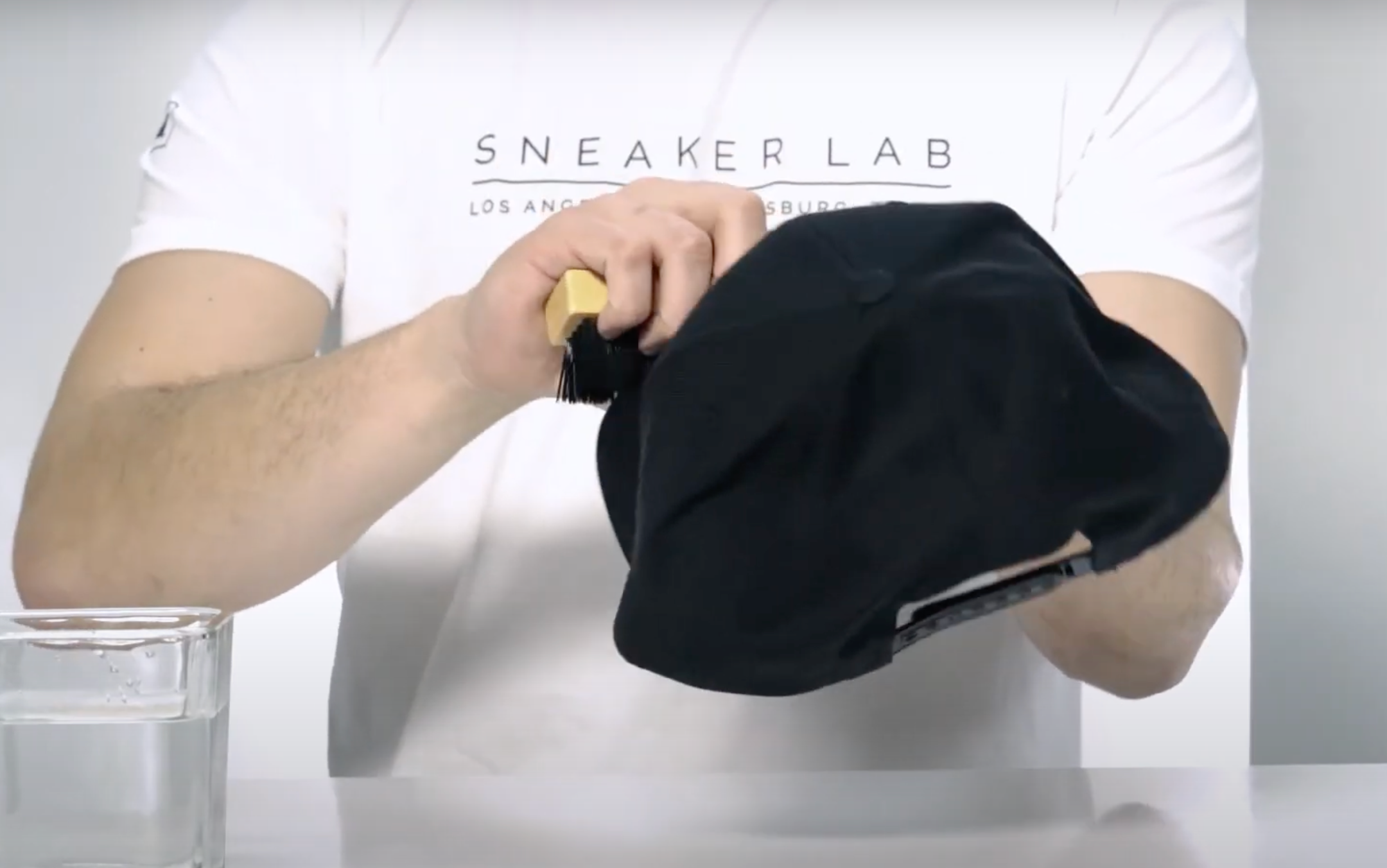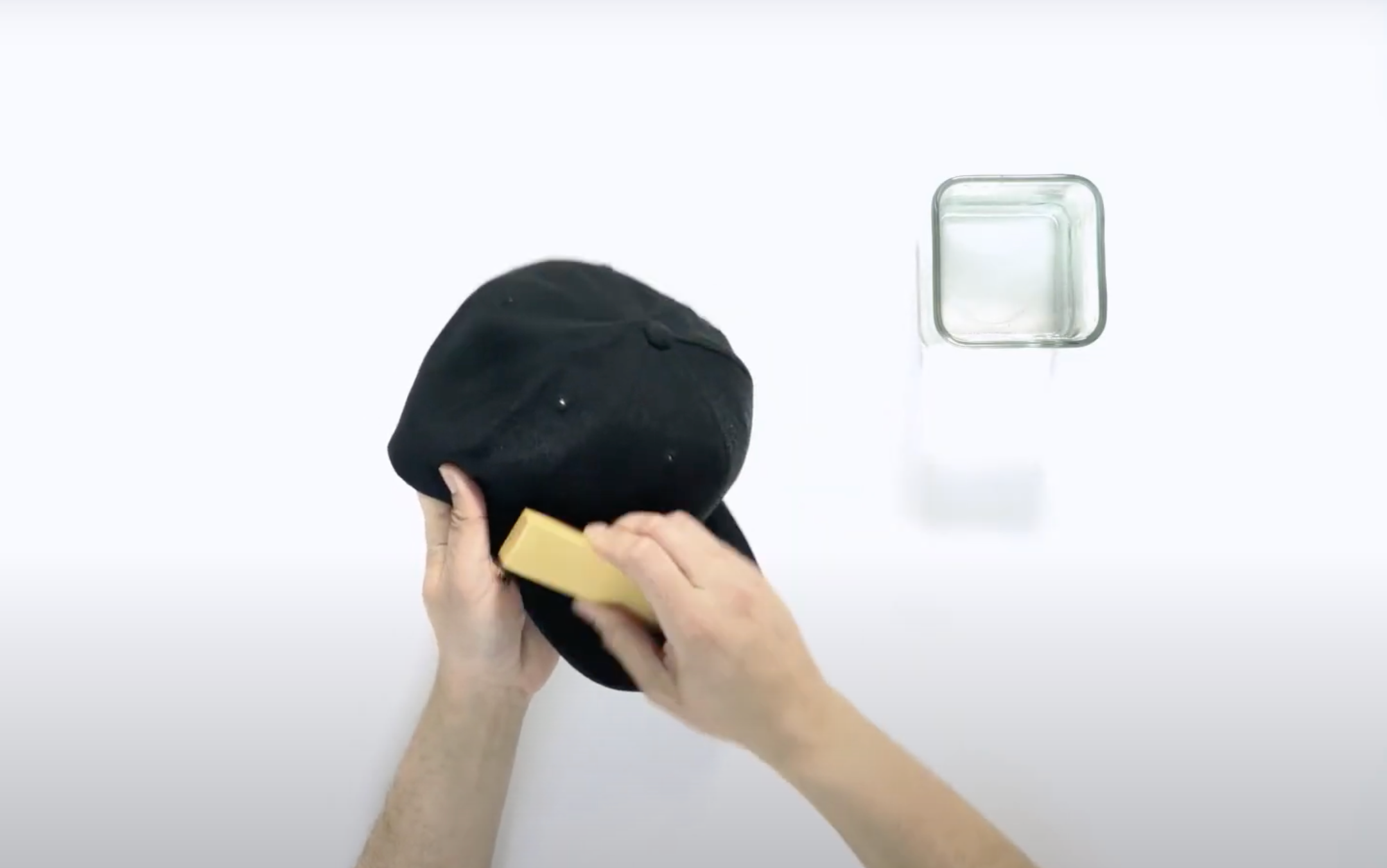 Step 1: Spray hat 15 cm from surface.

Step 2: Allow solution to work for 3 minutes.

Step 3: Wet our Premium Brush & scrub hat. Allow to air dry.