Sneaker Spa at ComplexCon Long Beach 2019
[ Collaboration ]
Article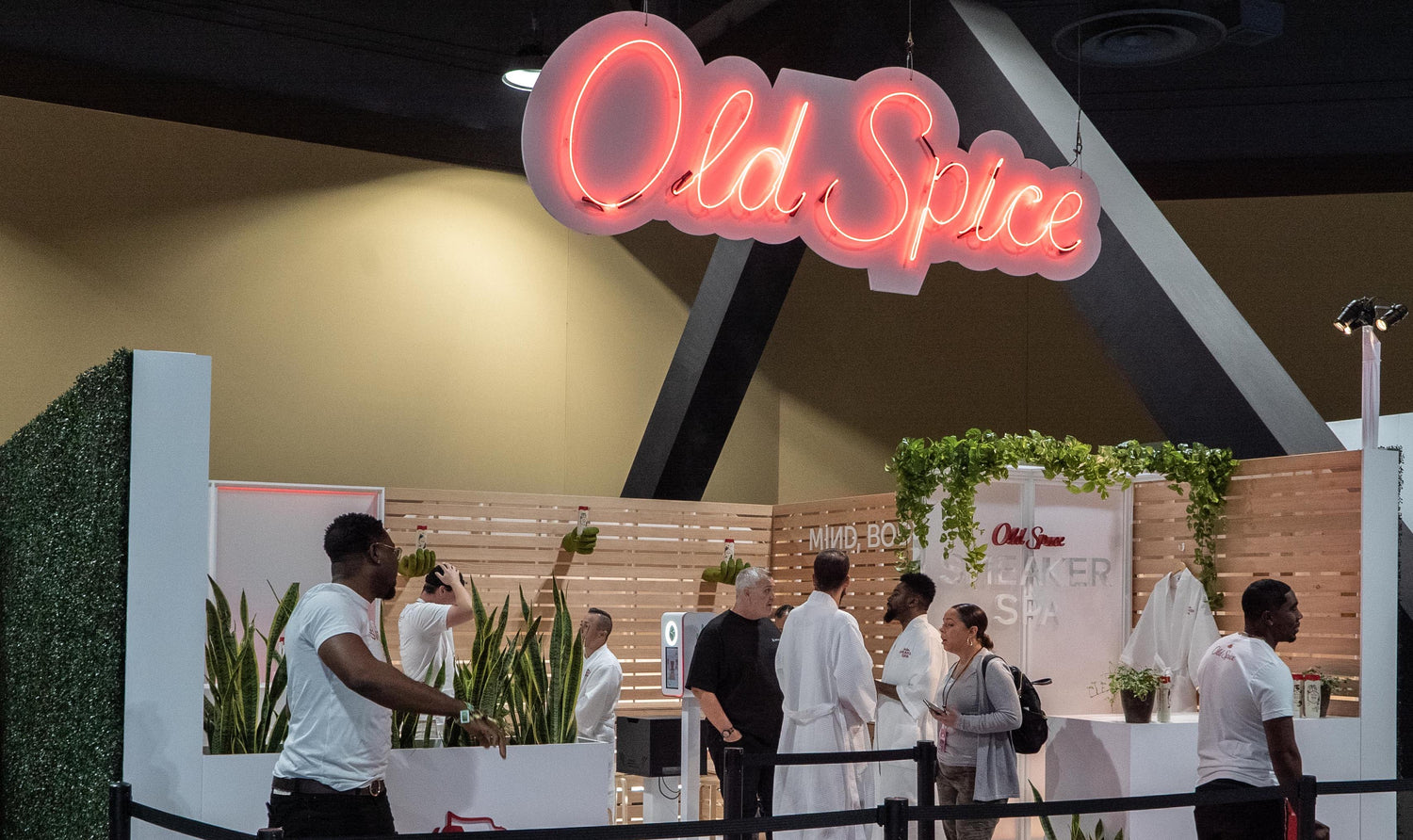 ComplexCon Long Beach happened recently and Sneaker LAB was there cleaning shoes at the Old Spice Sneaker Spa.
Old Spice created this incredible atmosphere to really relax and take a break from all the craziness of ComplexCon while also getting your shoes cleaned.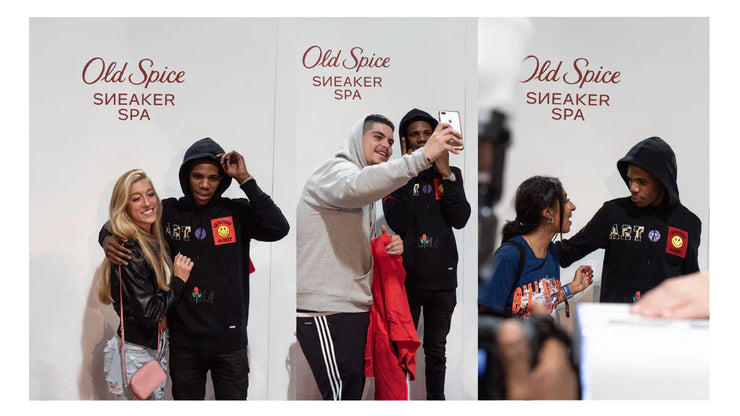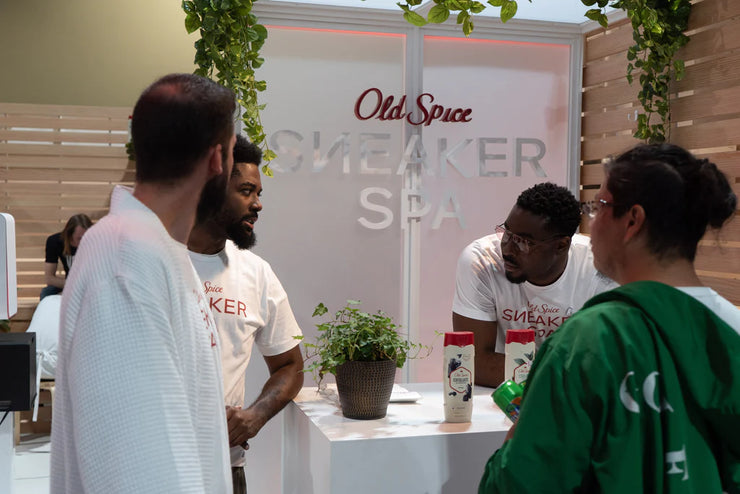 This year, there was a big focus on experiences and the Old Spice Sneaker Spa did not disappoint one bit.
They made all the decor like a sauna room will also mixing in a classic Old Spice branding with the team wearing our custom Sneaker Spa apparel.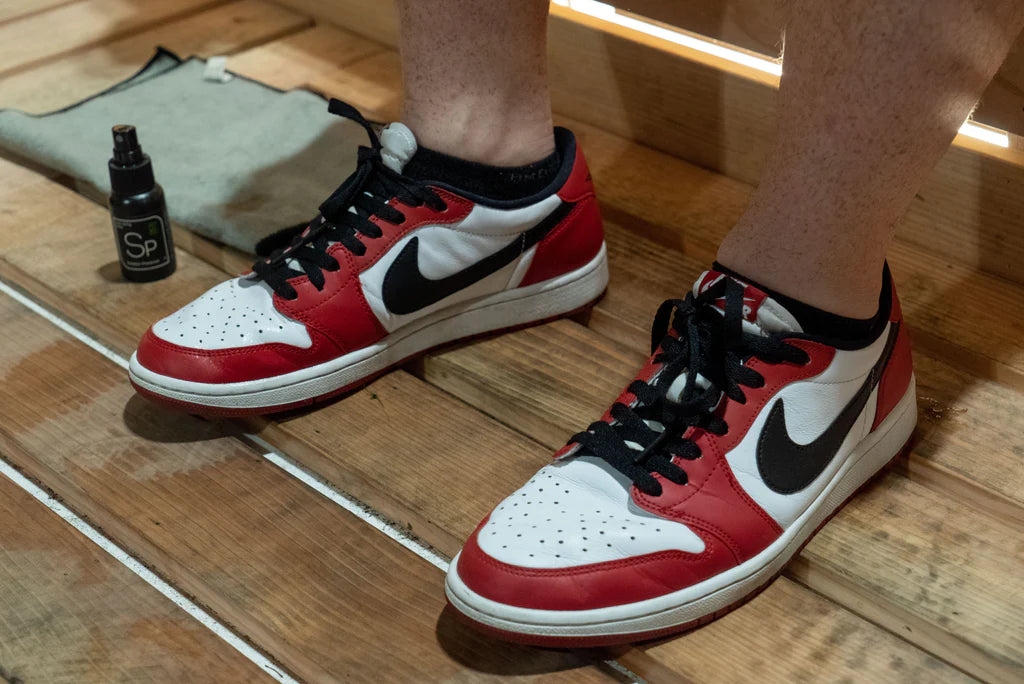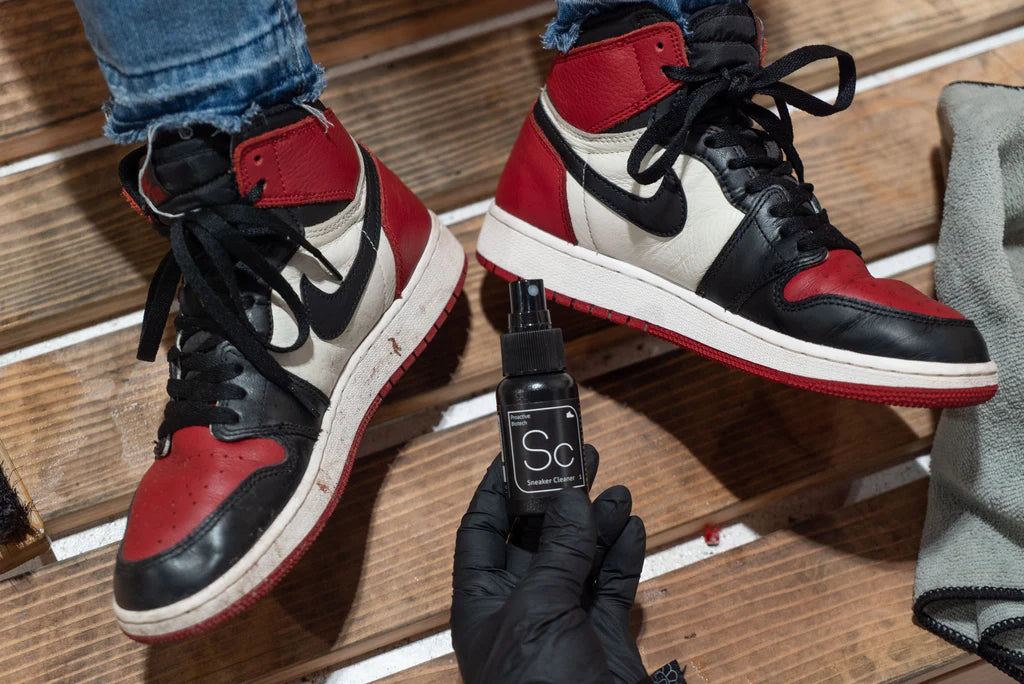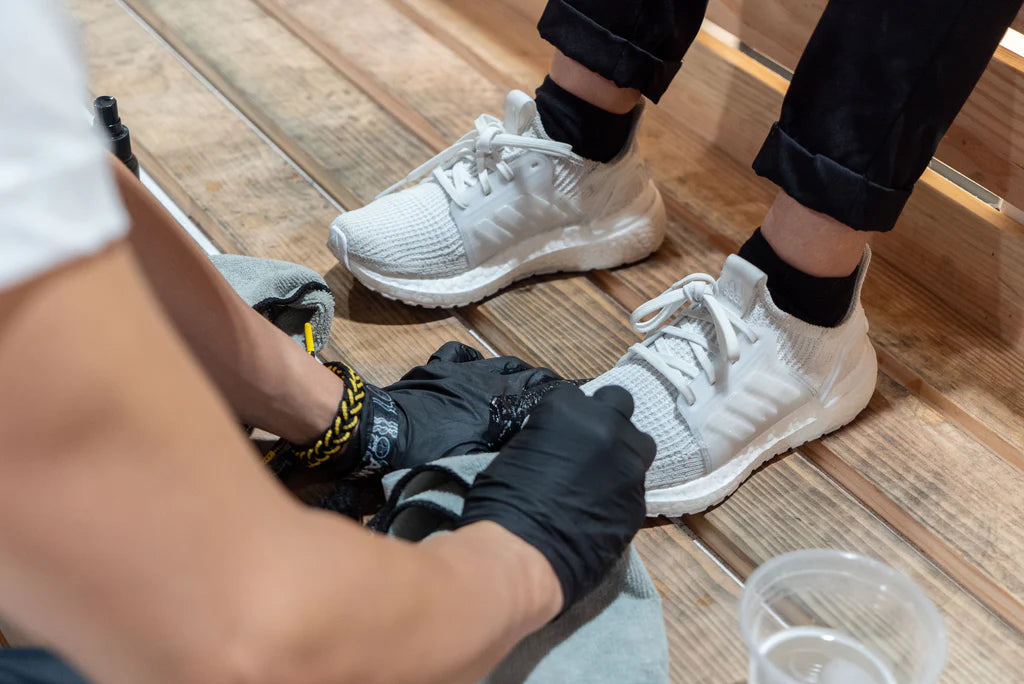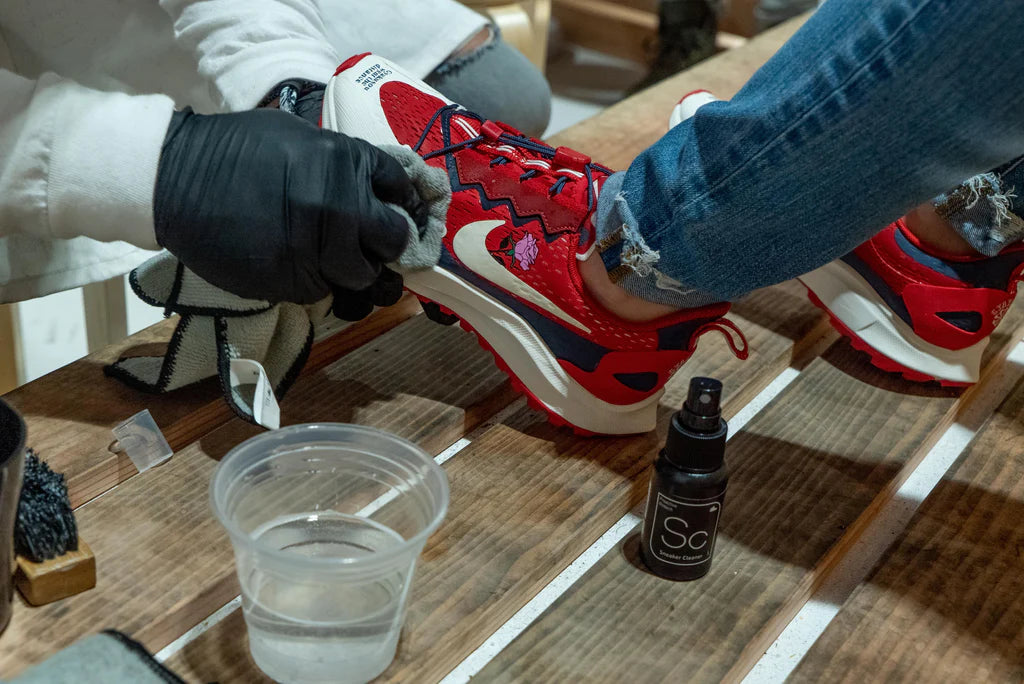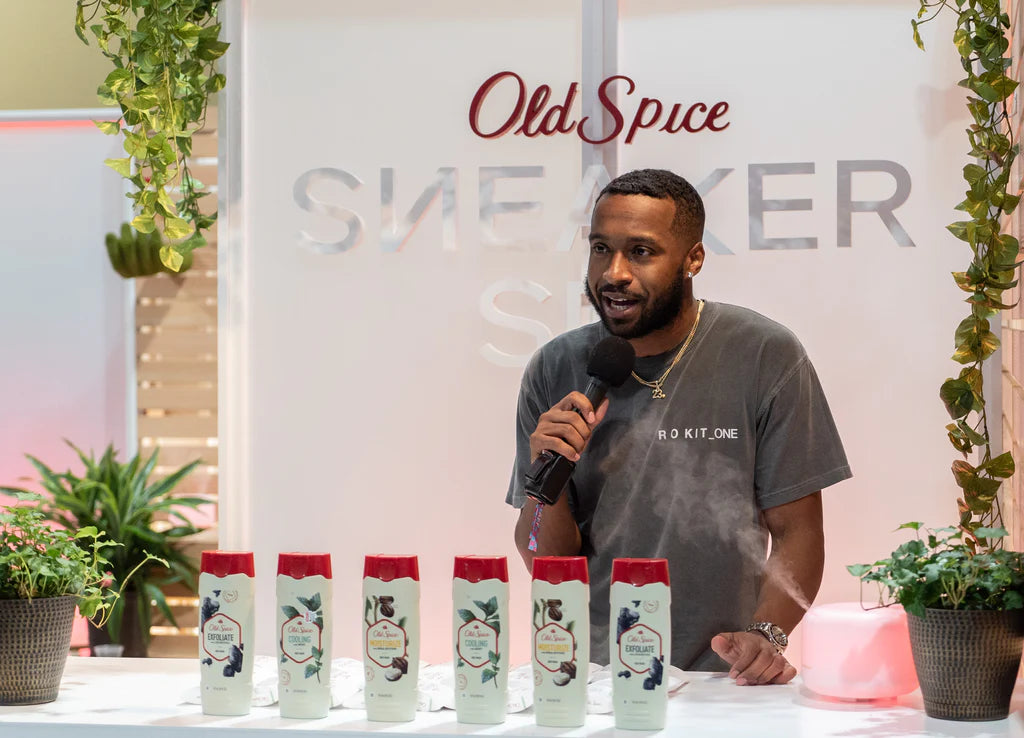 At the Sneaker Spa, Sneaker LAB cleaned all types of shoes! From Sacai x Nike to Dr. Martins - everyone left with some Sneaker Wipes and a robe from Old Spice.
Old Spice had A Boogie With A Hoodie doing a meet and greet at the booth. For about an hour, the booth was shut down and it was just A Boogie visiting with his fans. He also had some time to get his shoes clean up by Fabi.

Complex filmed a segment with Pierce Simpson and Deon Cole in the Sneaker Spa. It was a great opportunity to show how powerful yet delicate our Sneaker Cleaner is. Pierce was wearing some pretty new Off-Whites with a delicate material in the toe box. Joe had to take extra care but he made sure they came out looking new. Sneaker LAB Sneaker Cleaner is safe to use on any materials and contains NO harsh soaps or chemicals that will damage your shoes.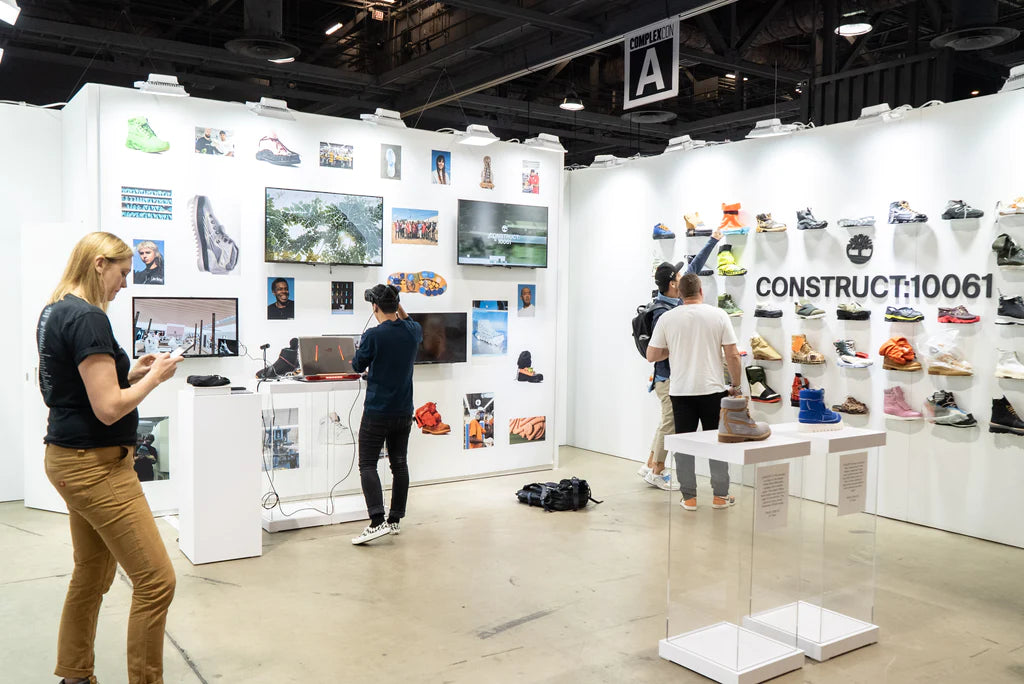 A Boogie With A Hoodie Made An Appearance
A Sneaker LAB Deluxe Kit was also given away with every Hex x The Perfect Pair collaboration sneaker duffel. Kenny from The Perfect Pair was meeting fans and signing bags at Hex's booth too! If you haven't seen his sneaker collection yet, make sure to check it out on his Instagram: @the_perfect_pair

Thanks to everyone that came by and got their shoes cleaned at the Old Spice Sneaker Spa or bought a Hex x Perfect Pair collab bag. Here is the rest our our ComplexCon coverage from Long Beach 2019. We will see you next time!