Robert Neal on Long Beach Skate Culture

Smack in the center of the two massive counties lies Long Beach, a working-class port city with its own distinct culture, residents, and lifestyle.
Los Angeles and Orange County have long been the epicenter of skate culture in the United States.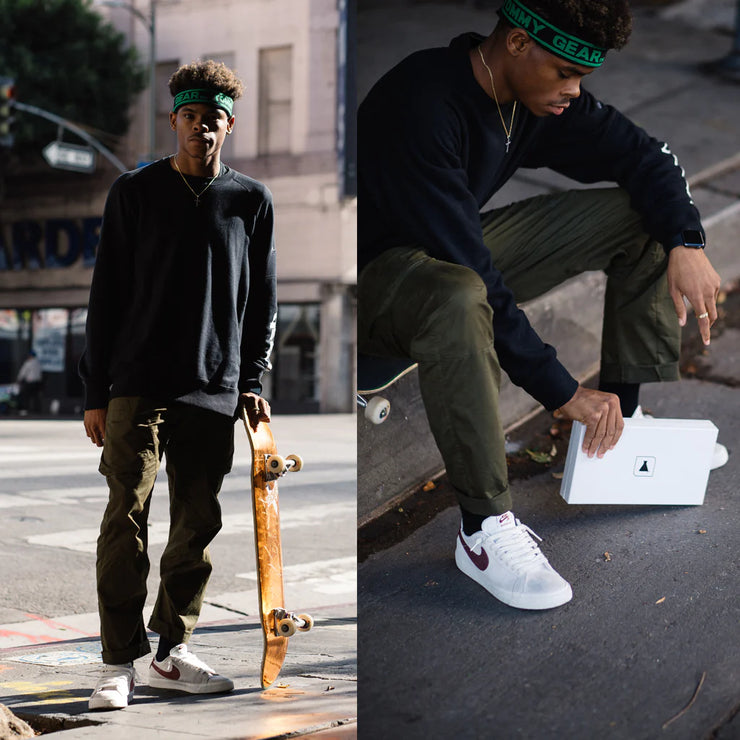 From the legendary skate spot known locally as Cherry Park to North LB's Houghton Skatepark, the beachside ledges of Bluff Park, and the city's countless independent skate shops, Long Beach is constantly pushing skateboarding forward.
Neither identifying with Los Angeles nor Orange County, Long Beach has bred some of the world's best skateboarders including Terry Kennedy, Boo Johnson, and Skateboarding Hall-of-Famer Russ Howell.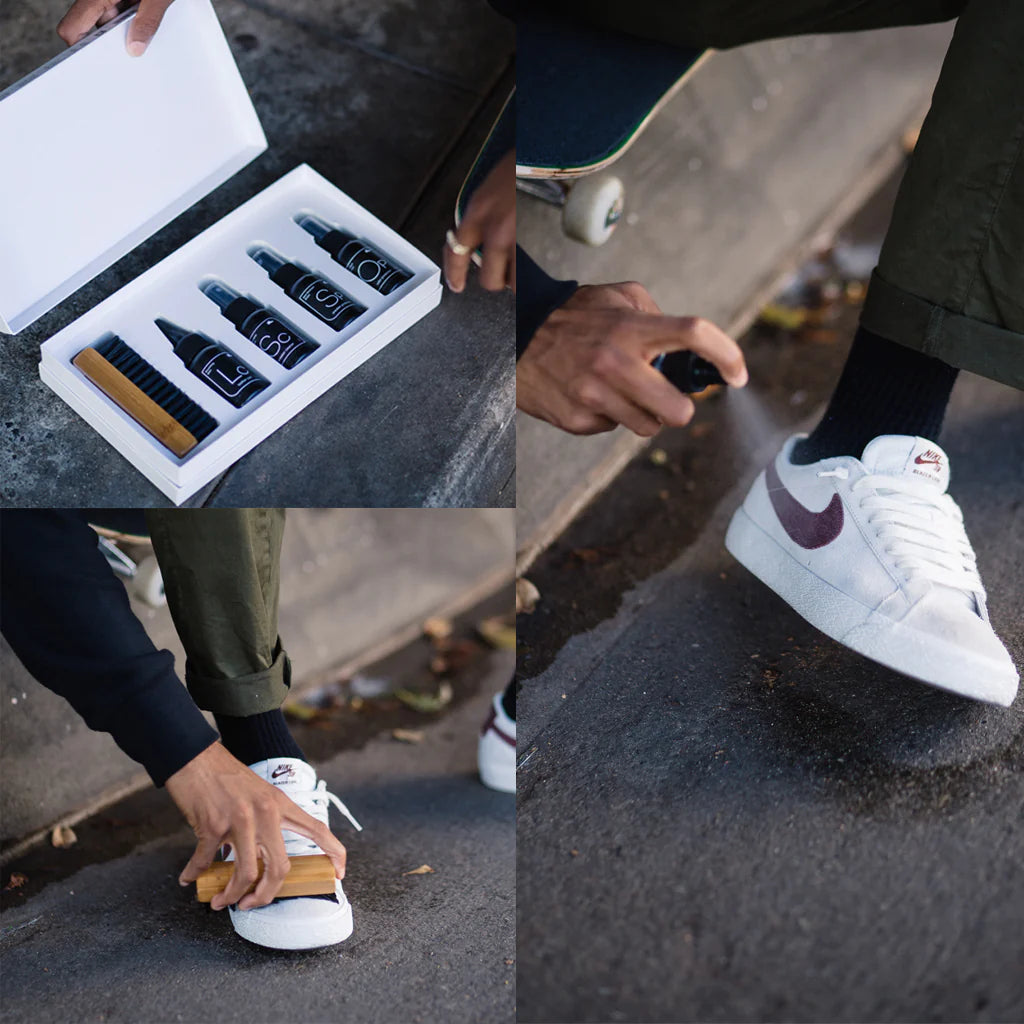 Leading Long Beach's new generation is Nike SB-sponsored skater Robert Neal
We caught up with the Robert to talk about his influences, favorite shoes, and the Long Beach skate culture.

Who is Robert Neal?


Robert Neal is 21 year old Ambitious, Positive, Genuine & Happy Guy. Always joking around and laughing. Most importantly, a skateboarder who wants to go Pro someday in the future!

Do you remember the first time you picked up a skateboard? What drew you to the sport?


The first time I picked up a board was when I was a lil younger in elementary cause all my homies had skateboards except me. So I asked my auntie if she could get me one and she got me one the next day! What drew me into the sport was how people could manipulate a piece of wood with their feet. I thought that was pretty cool at a young age and I instantly got lured into wanting to skate.

How is the Long Beach scene different than LA or OC?


Long Beach brings a whole different vibe other than LA or OC. Despite all these cities having beaches, Long Beach I always felt like it had its own unique culture pop about it outside of LA and OC. Plus Long Beach has The Pike, it be lit.
"I'd like to thank God first and for most, My Family and Friends and All my sponsors!"


How has the city influenced your skating, personal style, and overall view on the world?


Long Beach influenced my skating because that's where I started skating–my homies were my biggest influences when I saw them skate. Even my personal style because skating is so diverse and I meet a lot of people from different countries and backgrounds yet somehow we all are one due to skateboarding. Now I look at the one in a more sophisticated way cause skating changed the way I look at stairs or handrails. I look at everything as if it could be skated.

What (or who) is influencing you right now?


A lot of things are influences in my life, art was always one of the main ones! My Sponsors (Primitive, Nike SB, etc.) are my influences to because it keeps me going!

Favorite shoes to skate in?


Janoskis & Blazers

Favorite shoes of all time (skate or non-skate)?


Air Jordan 1's & Janoskis

Clean or scuffed kicks?


I like my shoes with bullet holes in them......jk lol Clean of course! Gotta stay fresh out here!

If you could drop everything today and move anywhere in the world, where would you go?


I'd probably go to Bora Bora, Tahiti or The Dominican Republic