Series 4: #thefutureisfemale ft. Beija Marie Velez

Meet Beija, an all-rounder who has accomplished an incredible amount in her 24 years of living.
From working with Usher to styling Ciara to creating her very own Adidas sneaker. Here's her story!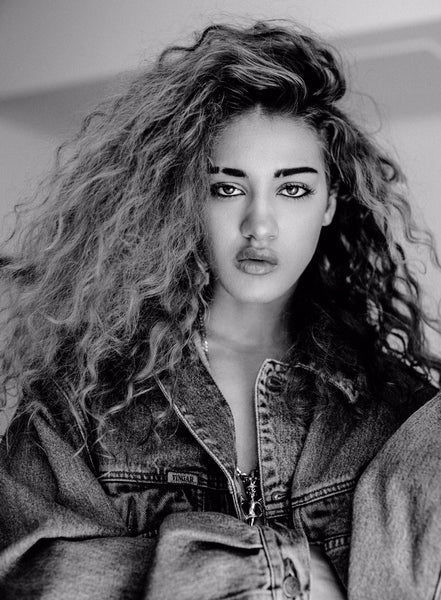 You're seeing women at the forefront making decisions, shifting the power dynamics.
Be sure to keep up with Beija!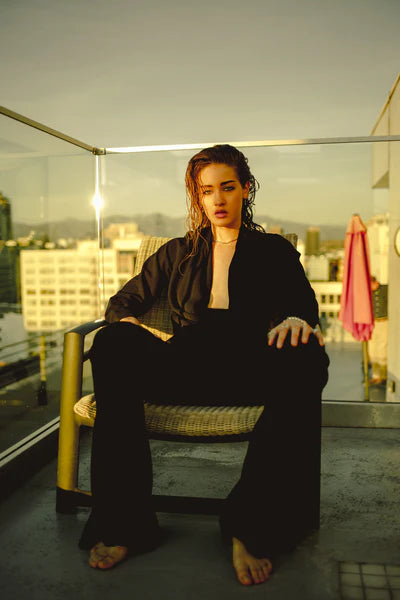 "There's enough room for us all to win"

Tell us a bit about who you are and what you do?
I am a 24-year-old multi-dimensional creative from Decatur, Georgia specializing in modeling, design, creative consulting, styling, basketball and on-camera hosting.  Previously, I did creative consulting and social media management for Usher, then shortly after that became an on-camera personality for Complex Media. I then transitioned into doing personal shopping for Ciara and worked with several clients across all mediums including Nike, Adidas, Converse, Rihanna's Savage x Fenty, Perry Ellis, Tommy Hilfiger, Urban Decay Cosmetics, the NBA, and more.
What was your inspiration behind the sneaker you designed for Adidas?
Adidas sourced creatives from all over the world to design a 1-of-1 shoe at their headquarters in Germany to tell a story and represent the cities we came from. After that, we headed to  London and we did a 1-hour workshop where we had access to different patterns + materials to do our own take on the new P.O.D silhouette. I ended up pulling influence from the 1984 Micropacer shoe and implemented that into my design, doing a futuristic reiteration of the P.O.D shoe. To be honest, I was just working with the materials I had access to, and never thought a 1-hour workshop would eventually grow into an official Adidas deal + a friends-and-family exclusive release.  What sparked your passion for streetwear?
I used to look at pictures of my parents back in the day and they used to wear the freshest brands like FUBU, Tommy Hilfiger & Sean John when they were young adults and I always admired the cuts and color palettes. In addition to that, I grew up in a middle-class family and my parents had just enough to make ends meet so we never had the option financially to 'ball' out on designer. That just resulted in my survival instincts and creativity to kick in, imagining ways to stay fresh within a budget. I started thrifting a lot in high school, finding rare pieces and experimenting with new looks and it was a ripple effect after that. 
What was your inspiration behind starting a unisex brand?
I initially started my brand BEIRIE. back when I was in high school. I was thrifting old sweatpants with my friend Adriel and we were reconstructing items per clients' requests. We started getting a lot of orders and I immediately thought we needed to evolve into an official clothing brand. I wanted both men and women to feel empowered and challenging societal norms, going against the status quo and being comfortable in transitioning into neutral wear.  I felt that having an inclusive brand was vital especially in today's time. 
You have accomplished so much at such a young age, what advice would you give to any other young women who are wanting to follow their dreams and passions?
Listen to your gut. There are going to be a lot of people throughout your life that doubt you or say what you are dreaming isn't possible, simply because you are a woman. But that's where they're wrong. Times are shifting drastically where we're seeing more women, black and brown folk, and minorities infiltrate these spaces where they weren't included before. In the creative realm, we're having more autonomy over our lives and it's paving the way for the next generation to have more freedom than we do right now. Anything is possible with faith, action, and consistency. Always be a student to the game and a sponge soaking up endless knowledge. Put in your 10,000 hours. Stay ready so you don't have to get ready.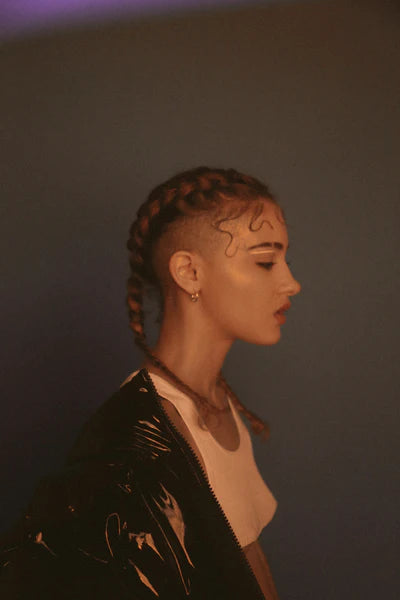 What empowers you as a woman?
The endless doubt I receive from others simply because of my gender. It motivates me more. I work in a male-dominated industry, so as soon as I walk into a space, I'm typically already being held to this sub-standard that I can't "compete" with my male counterparts. May it be on the basketball court, speaking on sneakers, etc. It never fails to 'crack me up laughing' when I perform above and beyond because it just comes so naturally and if people weren't so close-minded they probably would meet some other amazing women that can shake some things up and make a difference.
What is your opinion on "The Future is Female"?
The time is now where women have more of a voice than ever. In politics, fashion, film, board rooms, pretty much across all industries, you're seeing women at the forefront making decisions, shifting the power dynamics. Women across the world are showing we're not playing games anymore and we're here to stay. Our ideas won't be ignored, and we won't be silenced any longer because the future needs us. 
On International Women's day, what is the most important message you want to send out to young women?
  Be yourself. In today's world, especially with the influence of social media, we can feel endless pressure to compare ourselves to the next person. There's enough room for us all to win. Your big shot could be at 18 years old or 32 years old. Trust the process and do whatever makes you happy. Don't be out here hustlin' solely for the bread, because you'll realize in the end none of that really matters. The money will come. When you leave this planet, how do you want people to remember you? What do you want your legacy to be? Keep that in mind. Work hard, find joy & balance through the hustle, and make sure you inspire the next person.