Johannesburg born artist and illustrator, Seth Pimentel A.K.A African Ginger is one of South Africa's emerging young creatives.
He's known for his unique illustrative style, creating depth and meaning through his craft.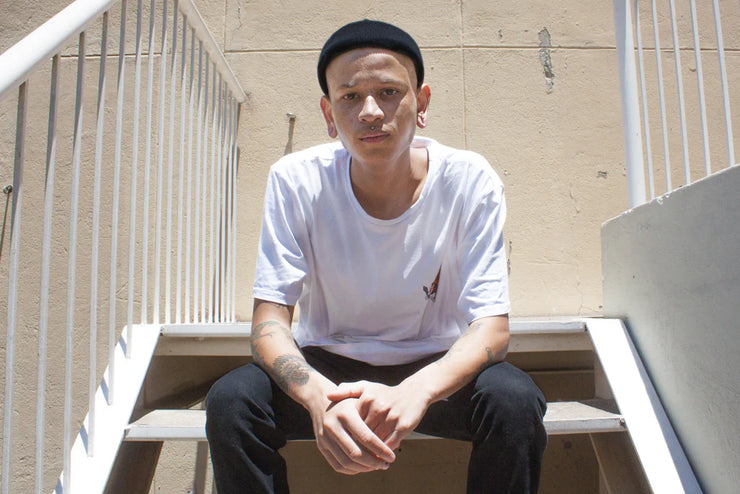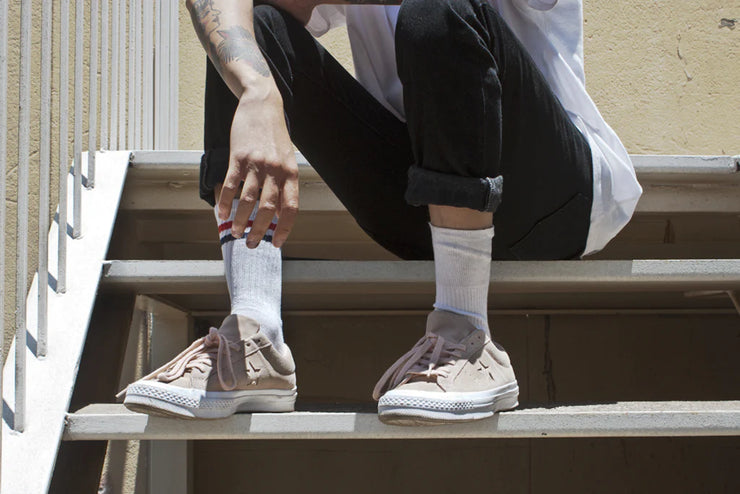 Taking inspiration from his surroundings and personal experiences, Seth is pushing the creative agenda of the city through his unique visual aesthetic.
We chatted about discovering his unique visual style and what it's like to be a young creative in Braamfontein.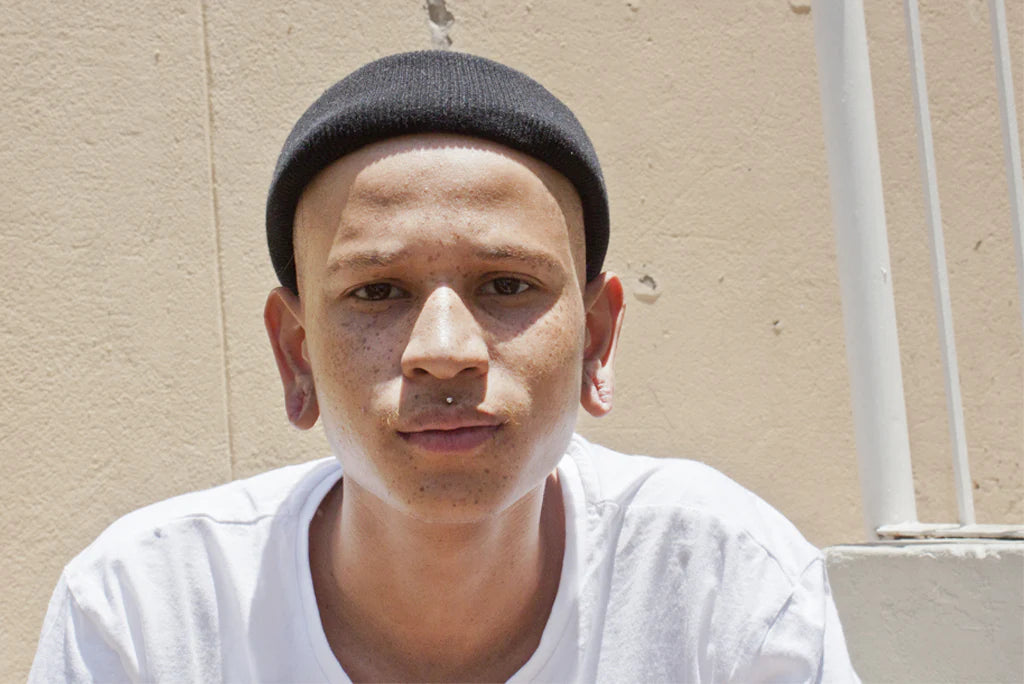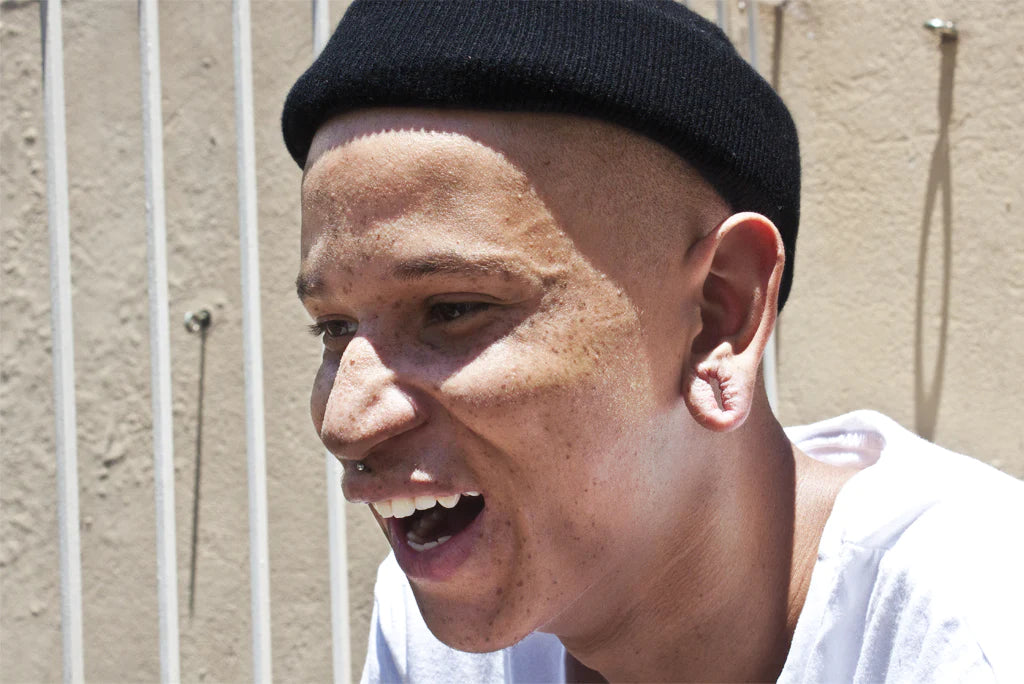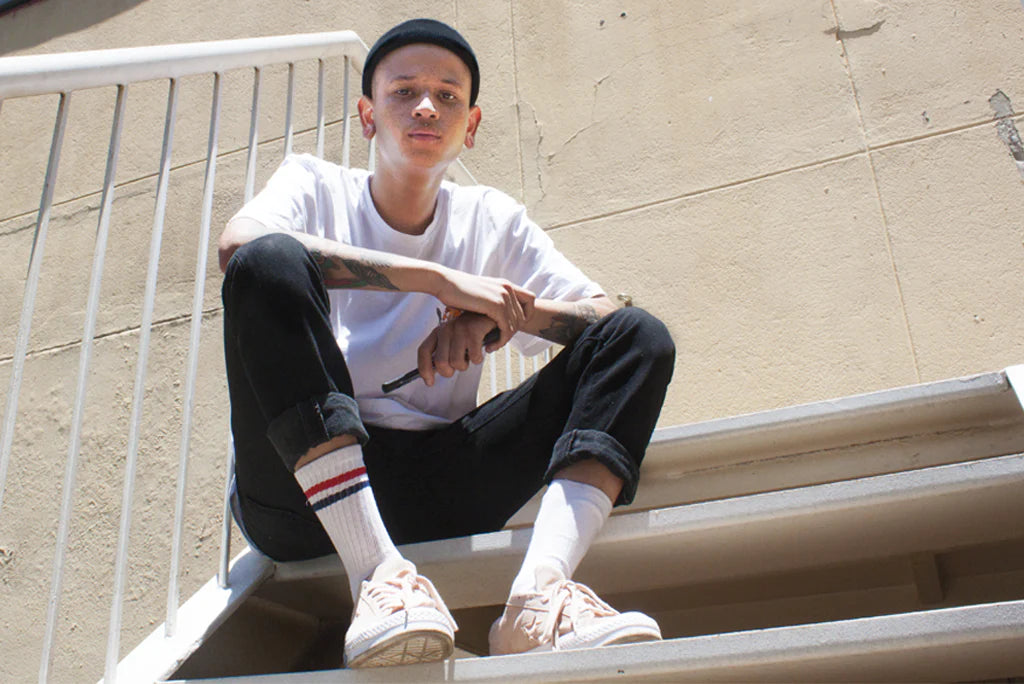 You're known for you unique illustration style. Tell us about your journey and how you got into visual art and illustration as creative mediums?

 It actually all started when I was 6 years old. 9/11 happened right and we were told to pay tribute, as a memorial. My teacher told us to draw how 9/11 made you feel? Weird and crazy, I know. As a kid, you can't really reciprocate the feeling of such an event. So we drew it and I probably drew the worst piece ever. I'll never forget it. Some of the kids drew theirs so clean, colouring in between the lines. I remember mine being so terrible, but my teacher loved it so much. I didn't even know this at the time, but she was a Jean-Michel Basquiat fan and she felt it was so similar to his style. I was like 6 and I didn't know who the hell this guy was, you know? But it was a vivid memory, because that was the changing point in my life, because I knew exactly what I wanted to do with the rest of my life. I've never stopped drawing since and I've had this dream to become one of the best artists in the world. When I turned 13, my mom took me to the National School of the Arts, right here in Braamfontien and I was exposed to visual art and design, but I only really took-up illustration in my third year of university as a major. My craft has really developed from there, from drawing every single day as a kid to working with brands like Adidas and Levis.

What's your favourite medium to create with?

For the past year now, I've been working solidly in digital, sketching things out and scanning in paint textures to combine the various styles digitally. I feel like digital misses out on a lot – I really do miss working with watercolour. You can capture so much movement and tone with just three strokes of a brush, so my favourite medium, as an artist, hands down is watercolour. I sometimes feel like you need to get out yourself and with illustration you're really capturing your subjective perspective of the world, which is great, but I'm really trying to find the balance between fine art and illustration, integrating watercolour textures into my digital illustrations.

Tell us about some of your creative influences?

 If you look at my portfolio or some of my work on my Instagram profile, you'll notice my style two weeks back in comparison to my style now is totally different. It's weird, because I do this thing where I lie in bed at 3am with a ton of coffee, going through different artist's work and approaches. I've always tried to bridge the gap between two different styles in my own way. I'm constantly learning so much from different artists. I look up to guys like Russell Abrahams and Karabo Moletsane. I look at their work and how they stick to their style and still do such intense work. A lot of my inspiration comes from Russian artists, because they're just on something else man – bringing this weird dark style. I really try to look at an artist, learn from them visually, practice that style and combine it into my own approach, creating this amalgamation of thought and feeling into my work.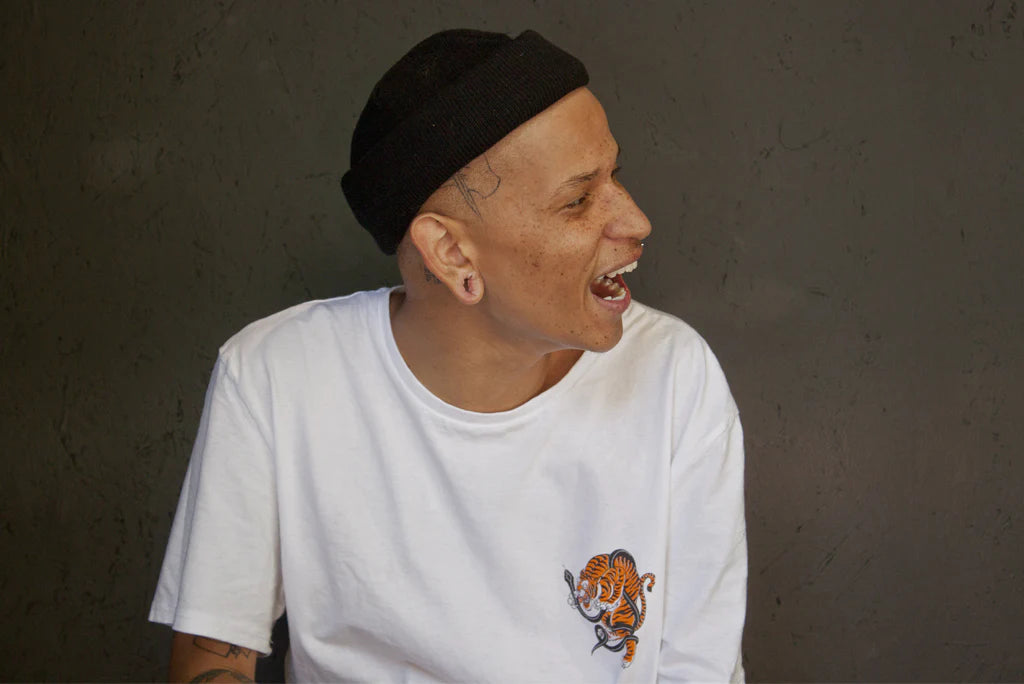 Connect with Seth on Social Media and check out his work on Instagram @african_ginger.


Johannesburg is an interesting space to be a young creative at the moment, with a lot of young people like you, pushing the creative agenda of the City. What's it like being a young creative in Johannesburg, particularly in Braamfontein?

 I think an advantage of being able to work and play in this space is that you're able to give a platform to so many other artists, because I look some of the young creative I came up with from High School – they're prominent rappers, artists, dancers. You're in close proximity to young people who are inspired by your work, which adds to the community aspect of the area. I think a disadvantage to being a young creative here, is that a lot of people take your work for granted because, you're young – in saying that I've also learned that I don't know that much and have still so much to learn. For me, I really want a space where I can express myself creatively and I think Braamfontein has been that place where I connect with other creative and grow. You know there's been this influx in 'Hypebeast' culture and that's also brought in a group of people who have started criticizing your work, but they're not willing to step into the arena with you. As a young creative in Johannesburg, right now, the culture is booming and I think that in the next 4 years it's going to become a global creative hub.

How do you stay inspired?

It's actually super hard. To keep yourself inspired is really tough. For the longest time I never really listened to what people were saying about my work because I would hear waves and waves of praise from lecturers, peers and people in the industry. They would say things like, "you're going places", "you're going to be amazing". I try not to listen to that, because I feel if I do, I start to stagnate. I used to find inspiration outside myself, through other artists and musicians, but as I've grown I started to draw inspiration from within myself, to the point that I'm so content with what I'm creating – Looking at my old work and trying to improve on that. Taking inspiration from audio references like a song lyric or an inspirational talk – that's what's helping me create depth and meaning in my work.

Sneakers have come to represent an alternative form of street culture and everyone has some kind of relationship with their sneakers. Do you remember your first pair of kicks? What was that feeling?

 I really got into skateboarding as a kid and the first pair of kicks I got was a pair of Fallen's – they were Jamie Thomas kicks. They had this weird rams-head detail on them and because, I was such a metal-head, I thought they were the best pair of kicks. I didn't have much respect for my kicks them, so I skated them until they were both trashed. Ever since then, I would have to guilt-trip my parents for new shoes, because I had holes in my shoes. I think the first pair I ever bought myself, were these weird NMD City Socks and I saved up for these. It was the first time I was introduced to this idea of keeping your sneakers – I wore those NMD's twice and you'll never see me go out in them. I think there was something inspirational in the design – they were so fluid and unique.

What are your favourite kicks, on your rotation, right now? 

Converse, hands down. It's the people's shoe – culturally speaking it's the shoe that's transcended cultural barriers. If you think about Punk Rock, Hip/Hop and Panstula it's the same brand, but it's reaching so many different people. We in a time now, where there's this integration of culture where you can wear them and feel Punk Rock, yet feel Hip/Hop about it. Shout out to Converse!