FILA Mindblower Sneaker Cleaning Guide
FILA has always been purposeful and iconic. We partnered with FILA to bring together iconic brands, new age technology and timeless style.
Recognized for its oversized, warped logo, The Sneaker Lab Mindblower consists of premium nubuck and suede materials that weave together and compliment the natural lines of the silhouette.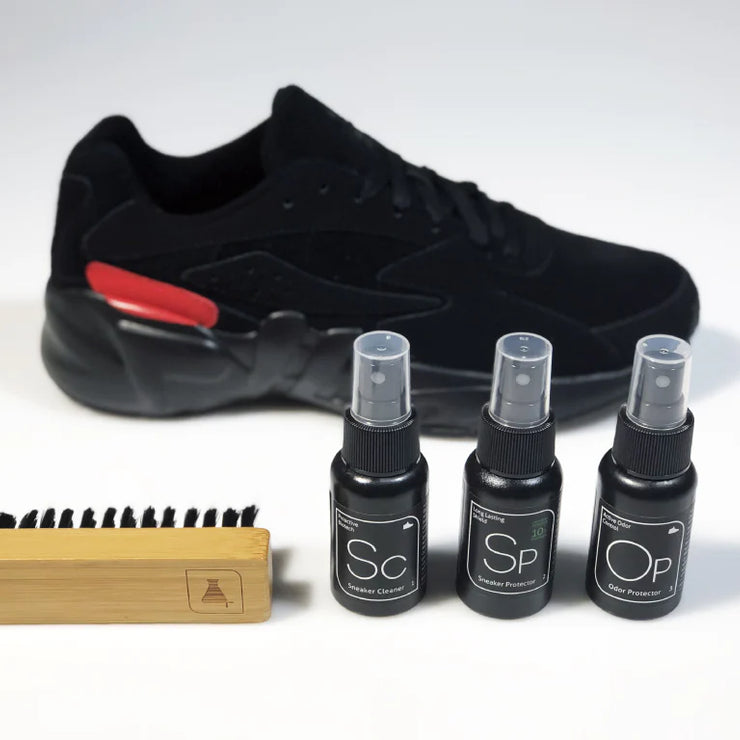 FILA hosted a pop-up in the heart of New York City where the space will serve as an interactive atmosphere for style and sneaker savvy shoppers to engage with the Mindblower and Mindbreaker 2.0 collaborations.
As part of the global relaunch of the Mindblower, Fila partnered with collaborators, creatives and streetwear icons to create 47 unique Mindblower designs. We've put together a comprehensive cleaning guide to deal with any of the 47 new releases.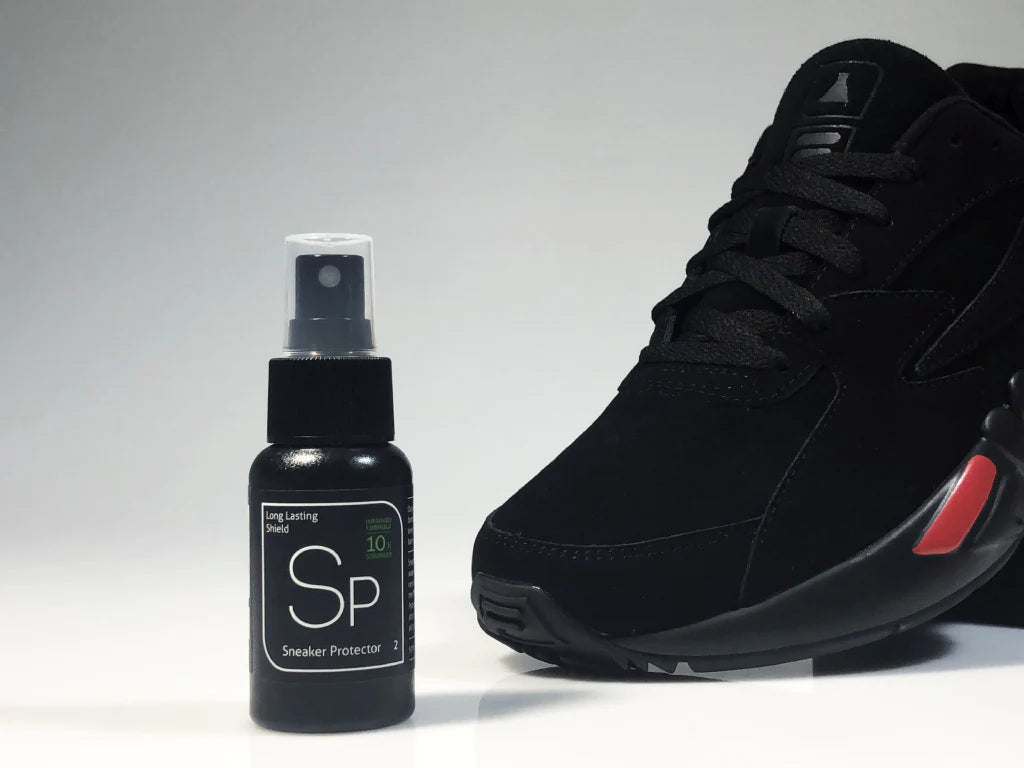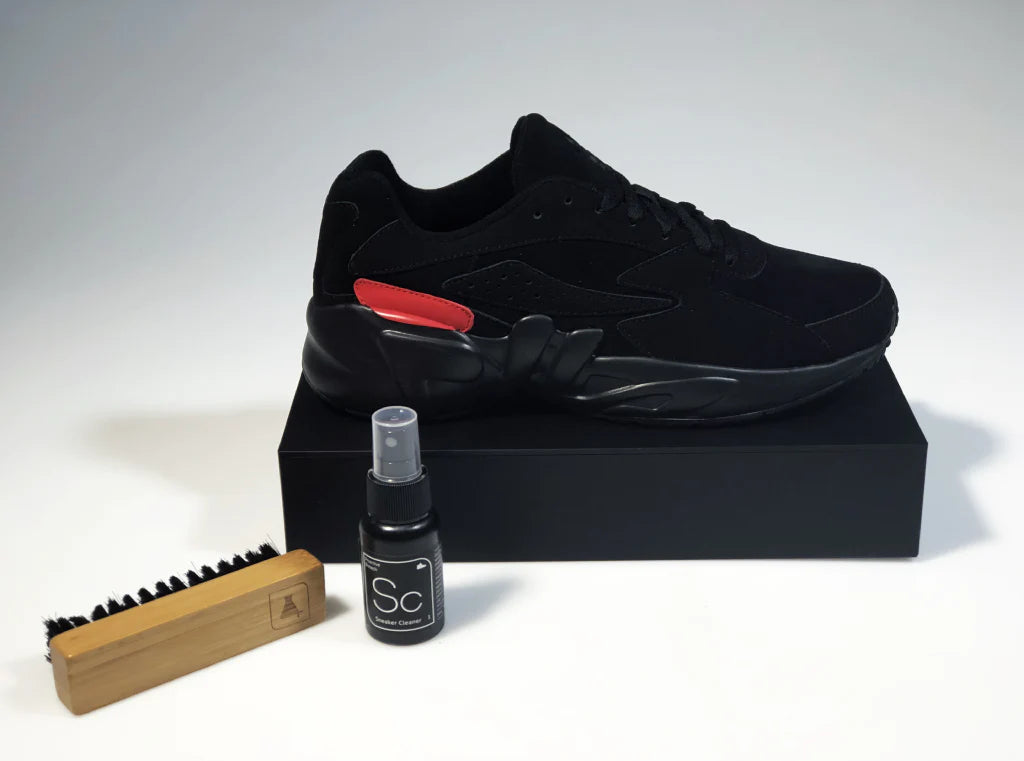 We brought the Mindblower into The Lab to take a closer look at the materials and match our special edition sneaker to our sneaker care range.

1. If you've flirted with an exclusive sneaker before, then you know your first instinct is to get them protected and preserve the fabrics. To do this, it's as easy as spraying our environmentally friendly Sneaker Protector directly onto the upper and midsole. Allow the solution to soak in before adding another layer and leaving to dry overnight.

2. On a delicate material like Suede, you never want to use water or harsh chemicals that could destroy the material fibres. Giving your kicks should never be a chore and our Sneaker Cleaner is safe to use on the delicate materials. The  blend of pro-bacteria works to remove stains and continues to clean your shoes long after use, which means less cleaning, and less damage to your kicks over time. If you're not sure how to apply, then we got your covered. Spray over the dirt or stain with our Sneaker Cleaner, then gently massage the affected area. Leave the sneaker in a cool, dry place away from direct sunlight.

3. Don't disrespect your sneakers with foot odor. Our Odor Protector is a pro-bacteria formula that kills the odor-causing bacteria found inside your shoe, eliminating the cause of bad smells. To use, simply spray the eco-friendly Odor Protector inside your trainer and leave overnight.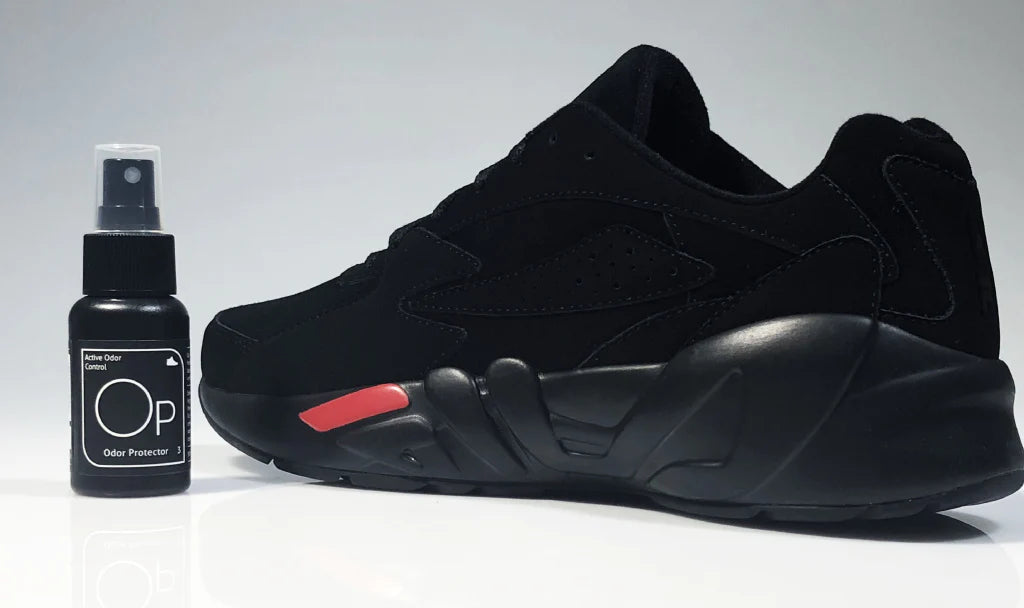 For complete sneaker care, check out The Sneaker LAB Premium Shoe Care Kit, which includes the four essential sneaker cleaning products needed to keep your kicks looking fresh.