Sneaker Freaker x Sneaker LAB Collaboration
[ Collaboration ]
Article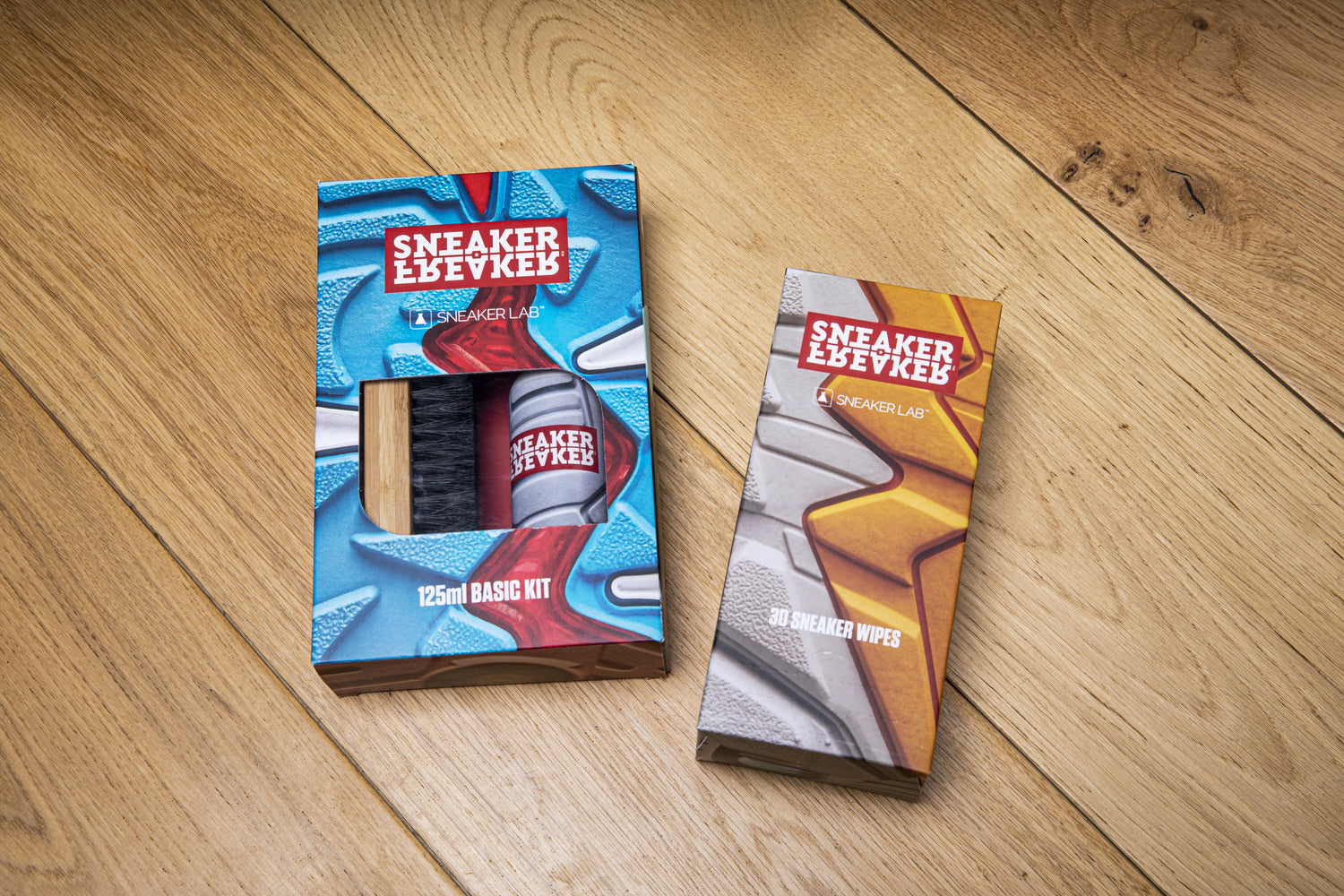 We are proud to announce our global collaboration with Sneaker Freaker that sees a unique approach to our Basic Kit and Sneaker Wipes which releases globally 21 November.
Sneaker Freaker have stepped into the Sneaker LAB to concoct a quintessential shoe-care collection. The creative partnership highlights SF's greatest collaborative hits from the past 20 years – as well as a decade deep in the game for Sneaker LAB – by using bespoke packaging to house Sneaker LAB's Green Tag-certified cleaning products.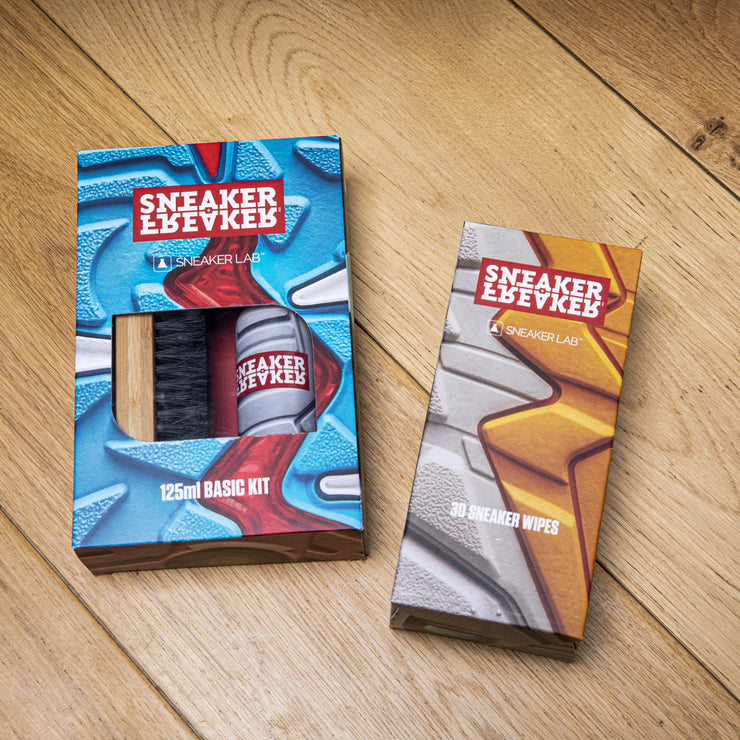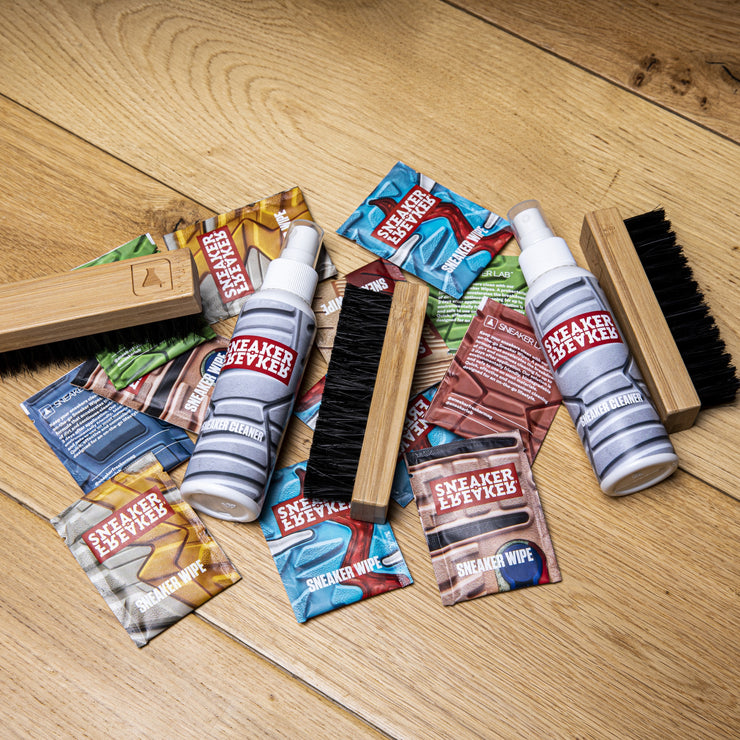 Sneaker Wipes
For on-the-go cleaning and instant mopping of errant stains, the 30-pack of Sneaker Wipes ensure you'll hit pay dirt every time. They're also imbued with Sneaker LAB's unique biological formula that leaves a layer of 'good' bacteria behind that feeds on footwear filth for up to three days of continuous cleaning.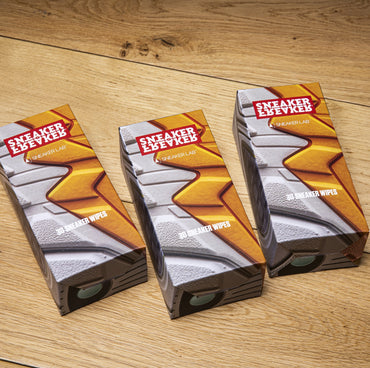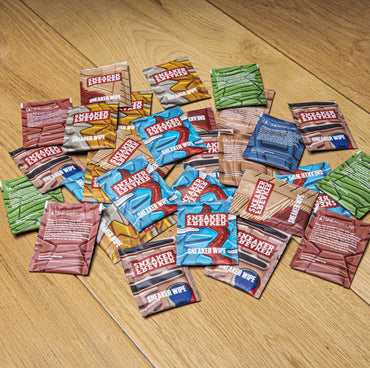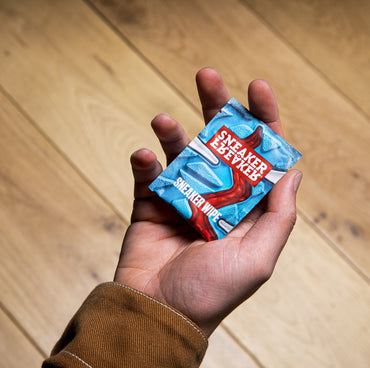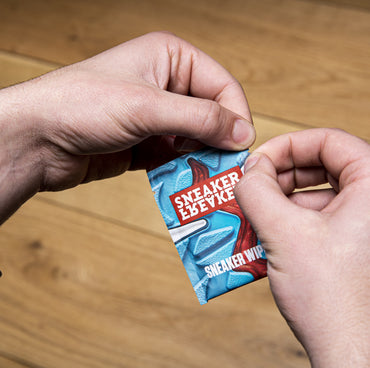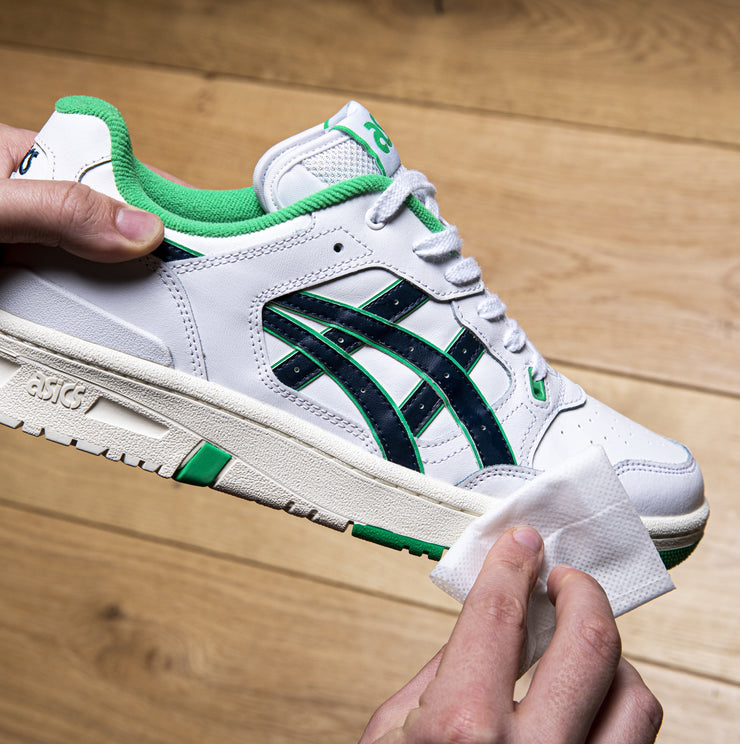 The Sneaker Freaker x Sneaker LAB collaboration hits shelves 21 November:
Now let's talk packaging. Recognise those distinctive lines and curves? Yep, it's the various outsoles of SF's biggest collaborations spanning the last two decades, blown up in crisp, macro, technicolour detail. Take a lucky dip in the 30-pack box of Sneaker Wipes as multiple soles are available.

The Sneaker Freaker x Sneaker LAB collaboration hits the following global stockists 21 November:

USA

Buttafly
Centre
Lapstone & Hammer
Fresh Rags
Getta Clue
Kicking It ATX
Lee Baron
NEO Pasadena
NYC Mode
Oneness
Passport
Rock City Kicks
STUDIIYO23
Capital Agenda

EUROPE

Titolo
Foot District
Overkill
43einhalb
Acribik
Milk
Ministry of Concrete
Noir Fonce
Shoez Gallery
Sneaker Essentials
Sneakers76
Sole Kitchen

ASIA/PACIFIC

Subtype
Superkicks
24 Kilates
Ageless Galaxy
thegoodlife.
Limited Edt

SOUTH AFRICA

Archive