Sneaker LAB x Stadium Goods In-Store Cleaning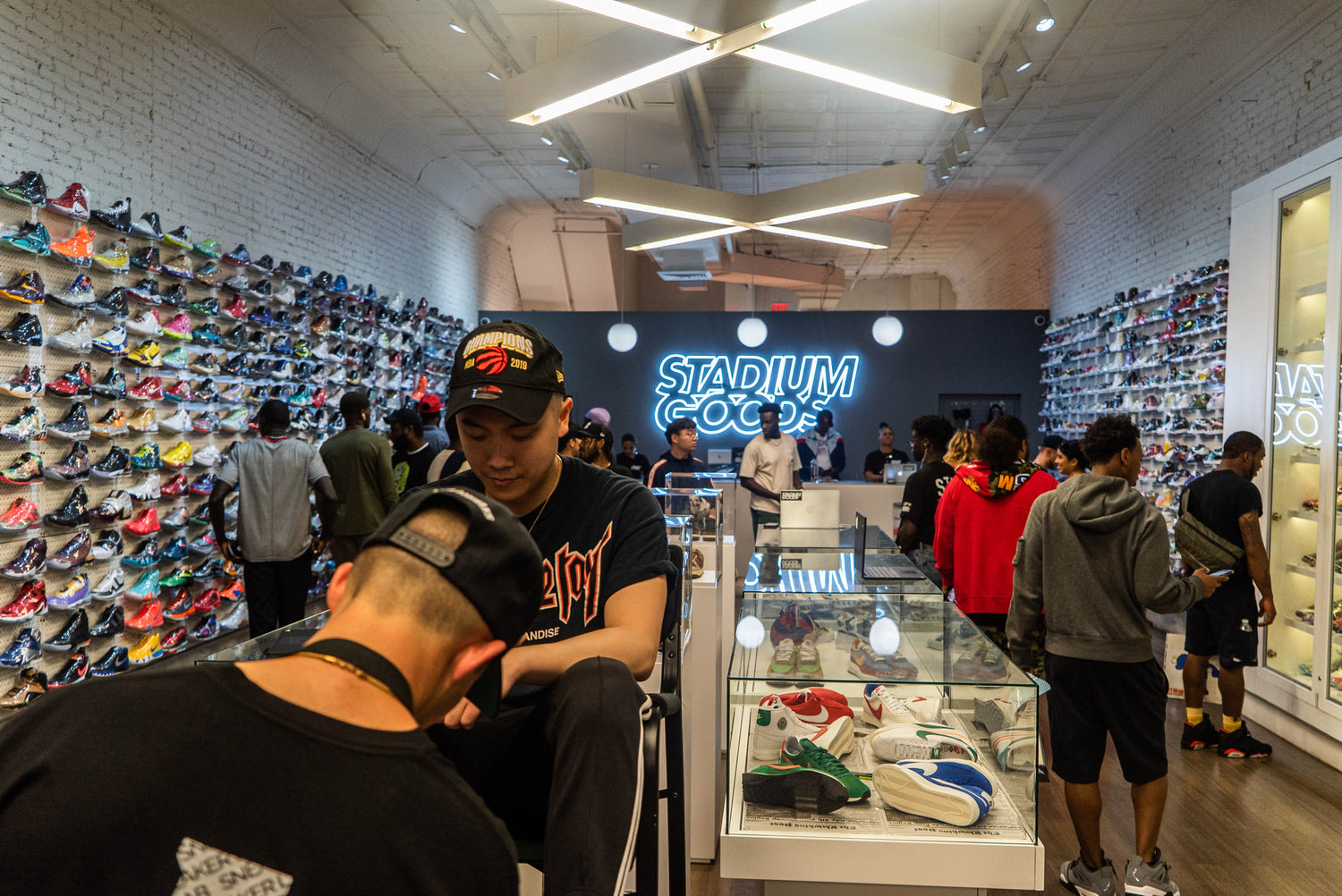 Sneaker LAB collaborated with Stadium Goods to create an in-store experience.
We showcased our Sneaker LAB products and cleaned customer shoes while they browsed through the iconic New York store.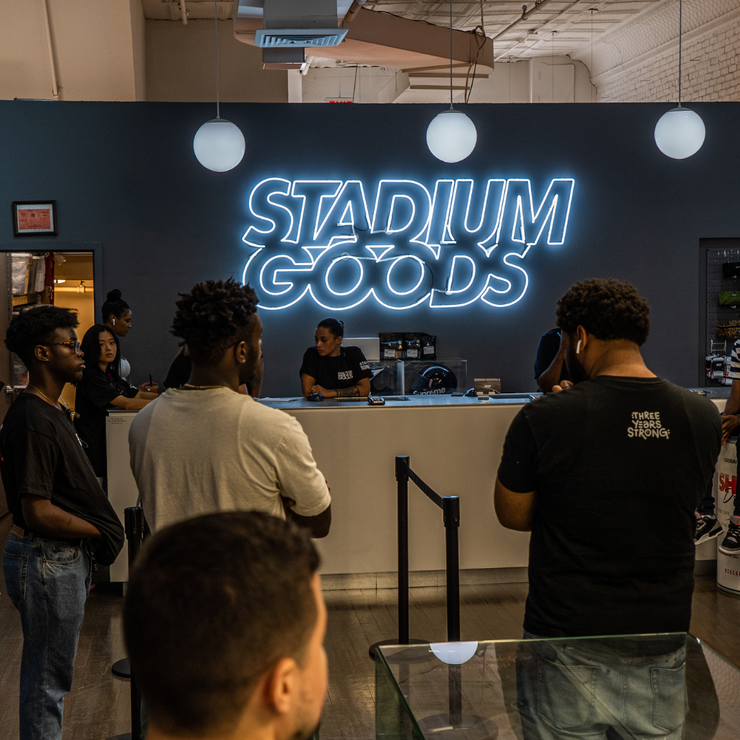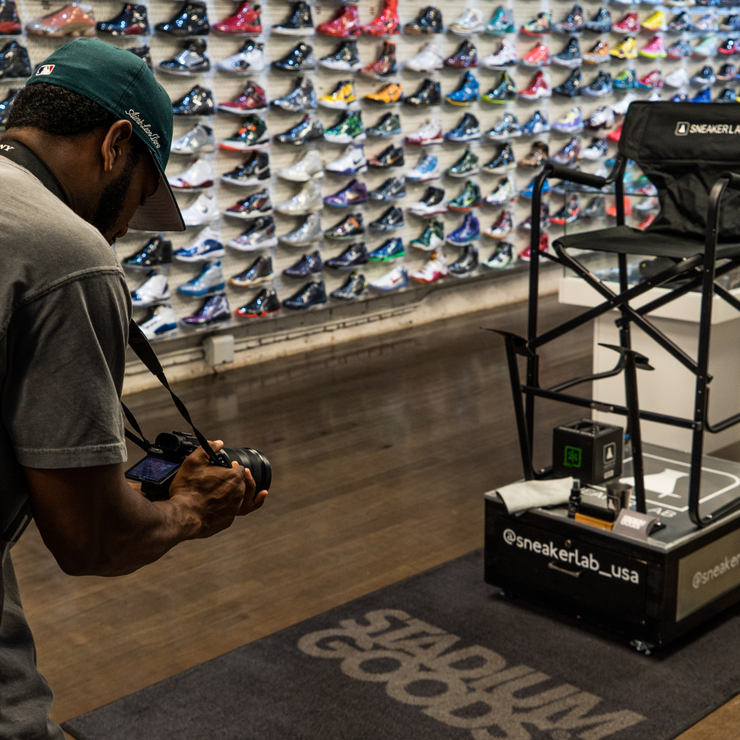 A custom Stadium Goods Sneaker Wipe pack was also available at the store.
We look forward to more partnerships with Stadium Goods in the near future.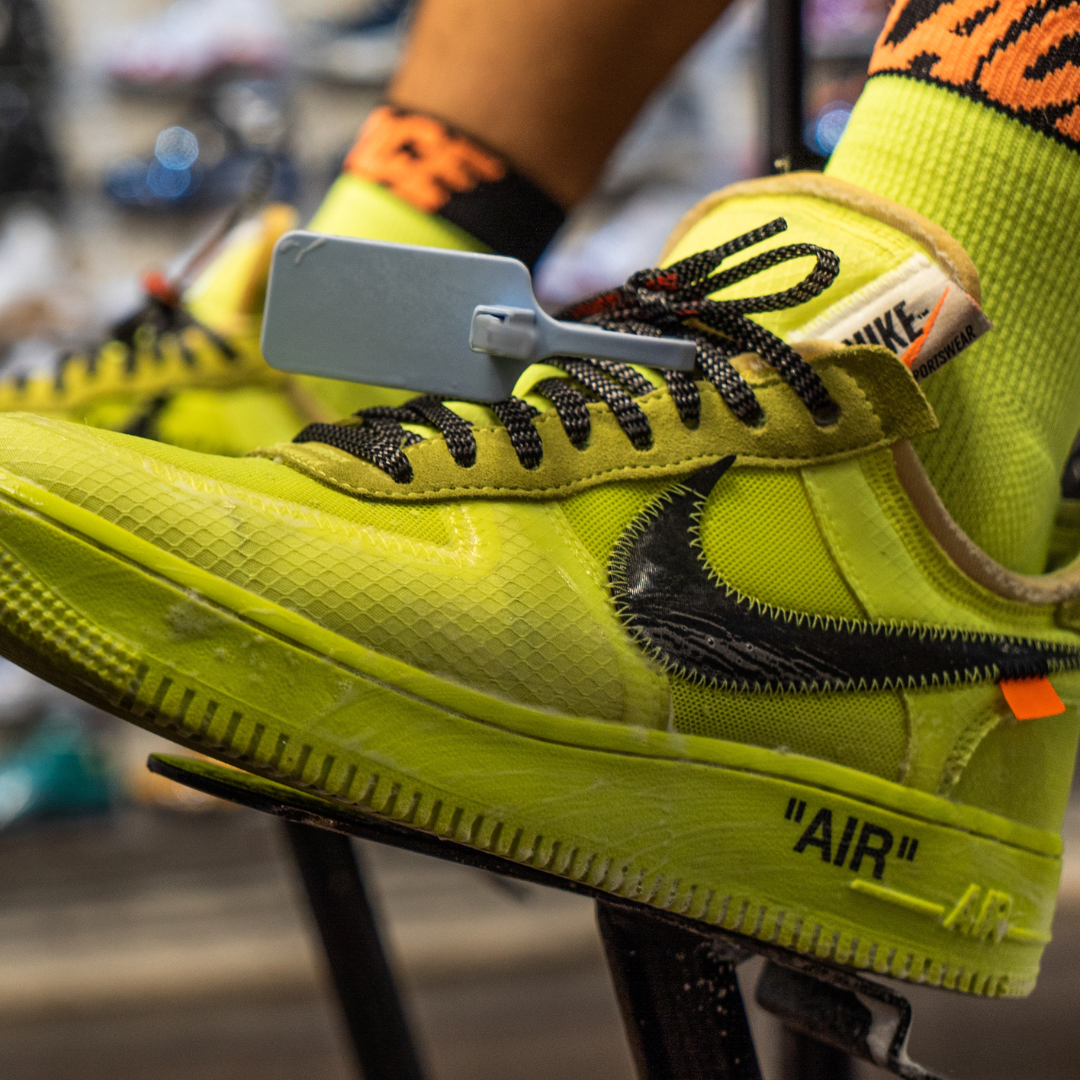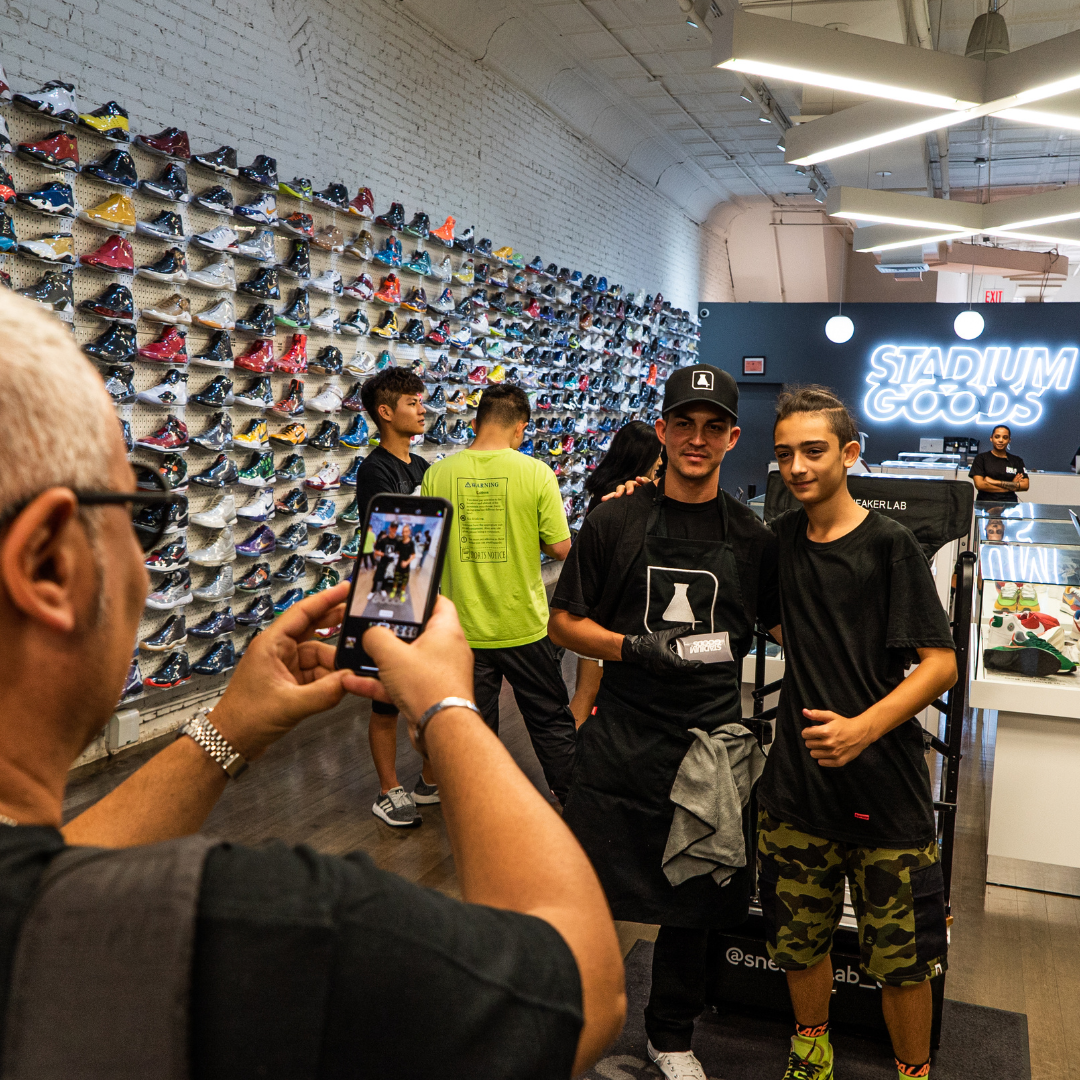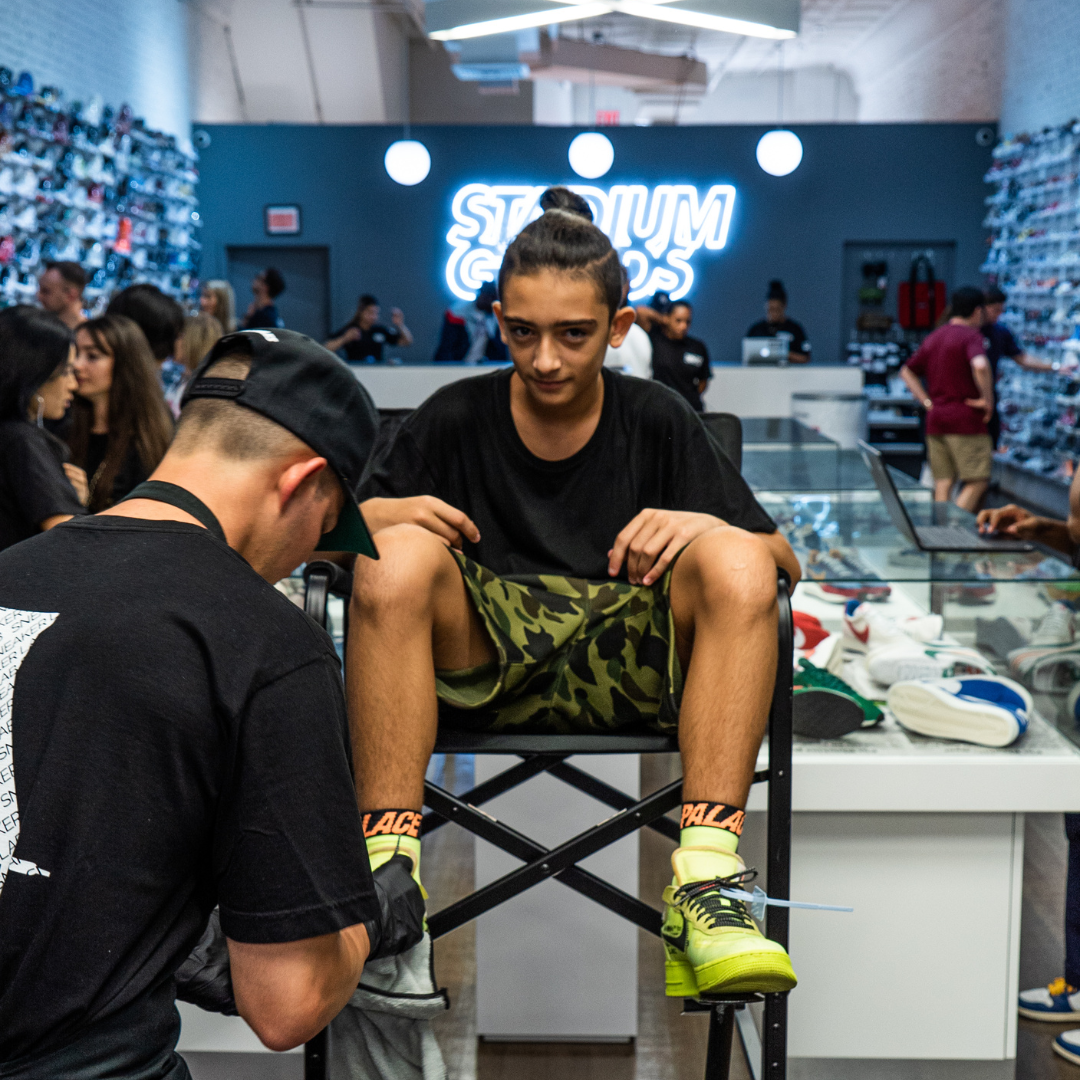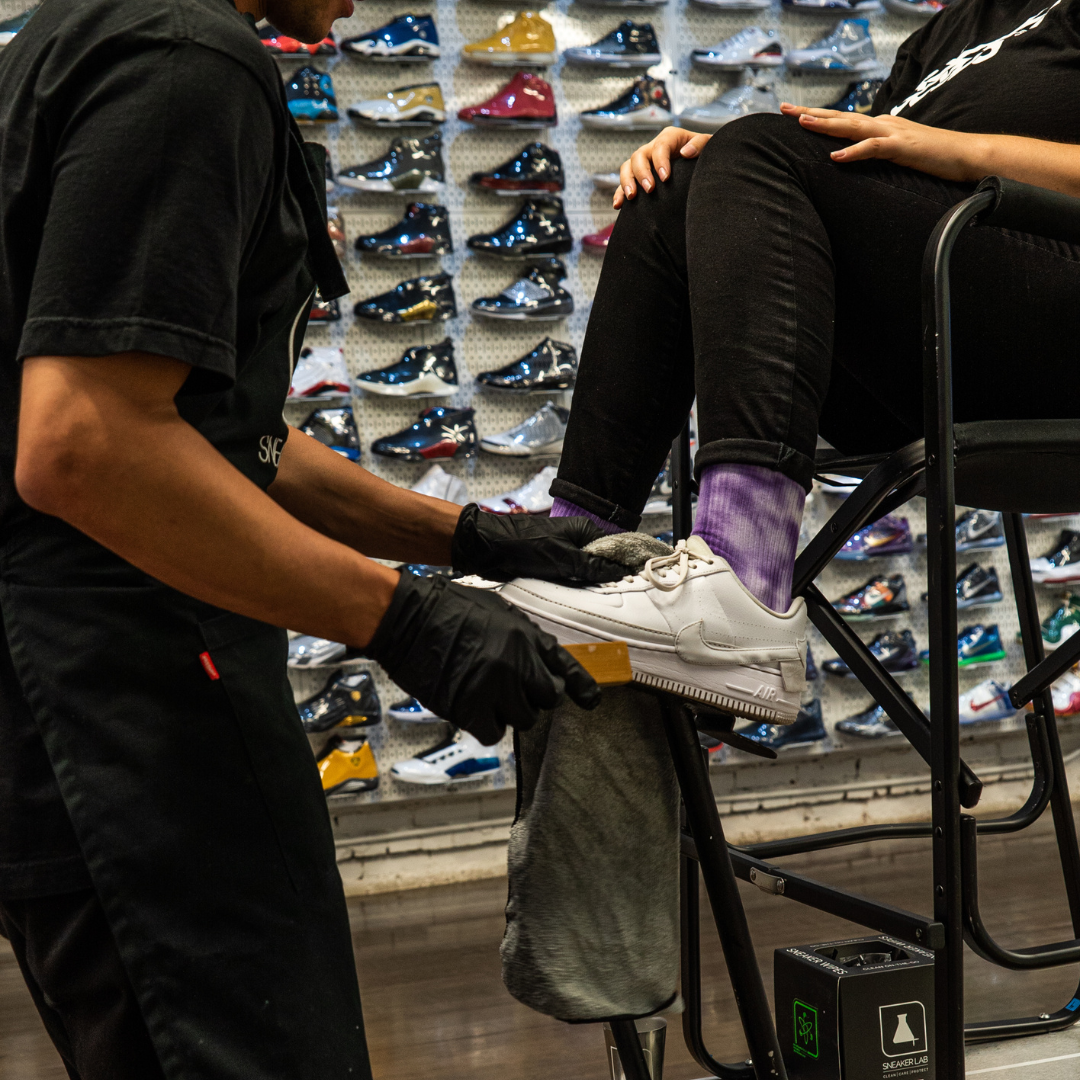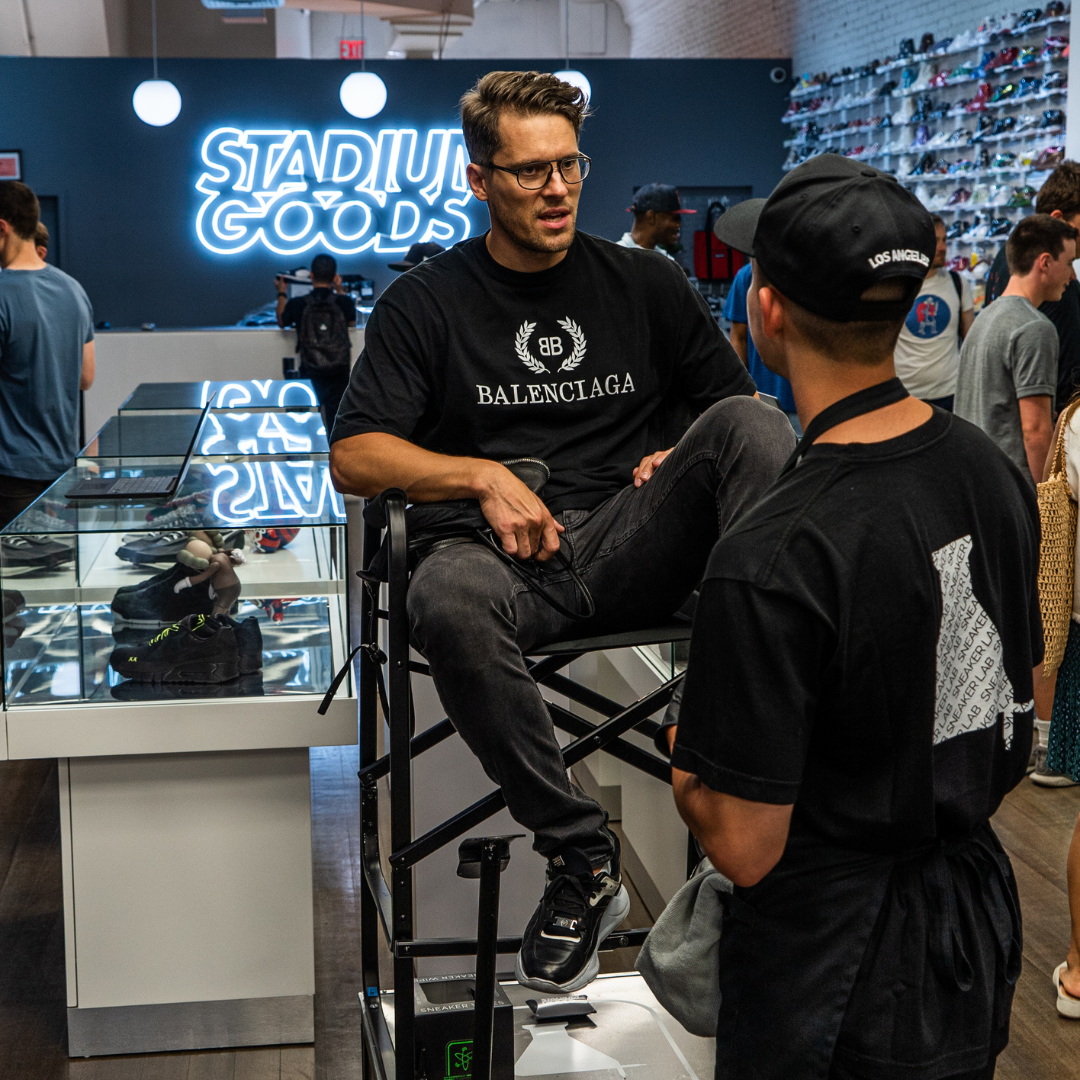 Stadium Goods is one of the most recognized and premier sneaker retailers in the US
They sell new and deadstock sneakers, streetwear and accessories both online and at their store in New York's SoHo neighborhood. Stadium Goods launched in 2015 by John McPheters and Jed Stiller and has a few initial investors including Mark Cuban.