Sneaker LAB x Story Sneaker Wipes
[ Collaboration ]
Article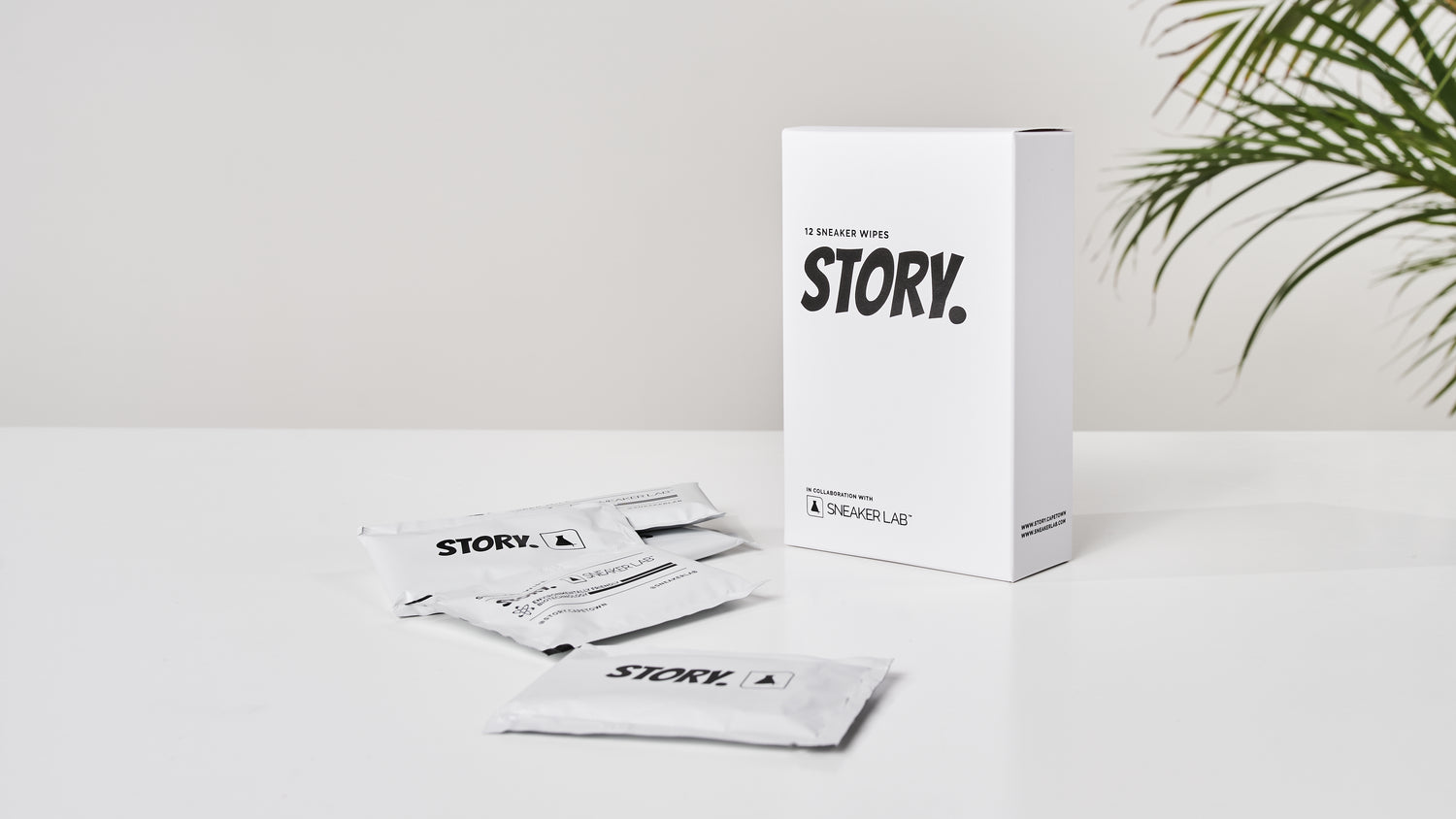 We are pleased to announce our collaboration with STORY, a Premium Sneaker, Apparel & Collectibles Marketplace Store in Cape Town, South Africa.
We've collaborated on our popular Sneaker Wipes to provide their loyal customers a way to clean their sneakers quick and effectively on-the-go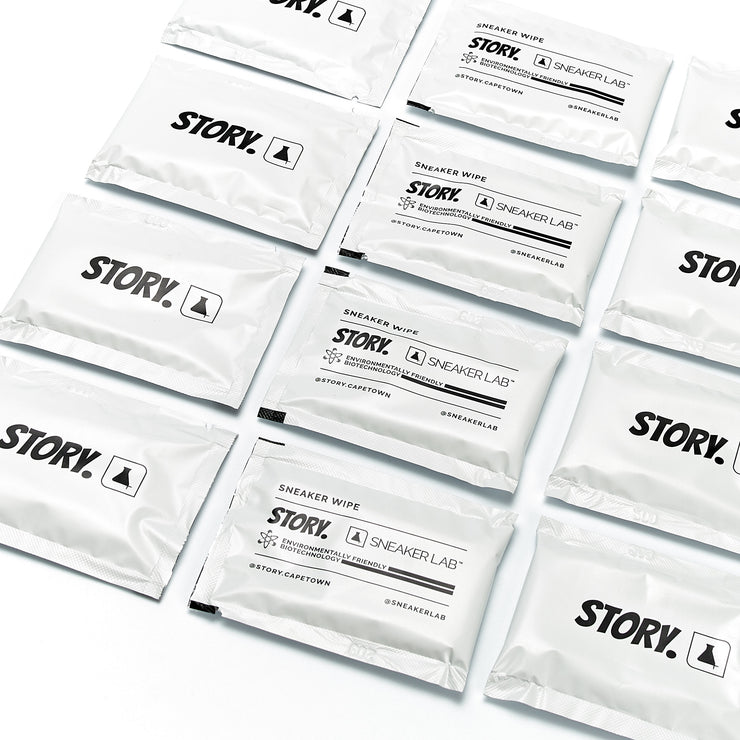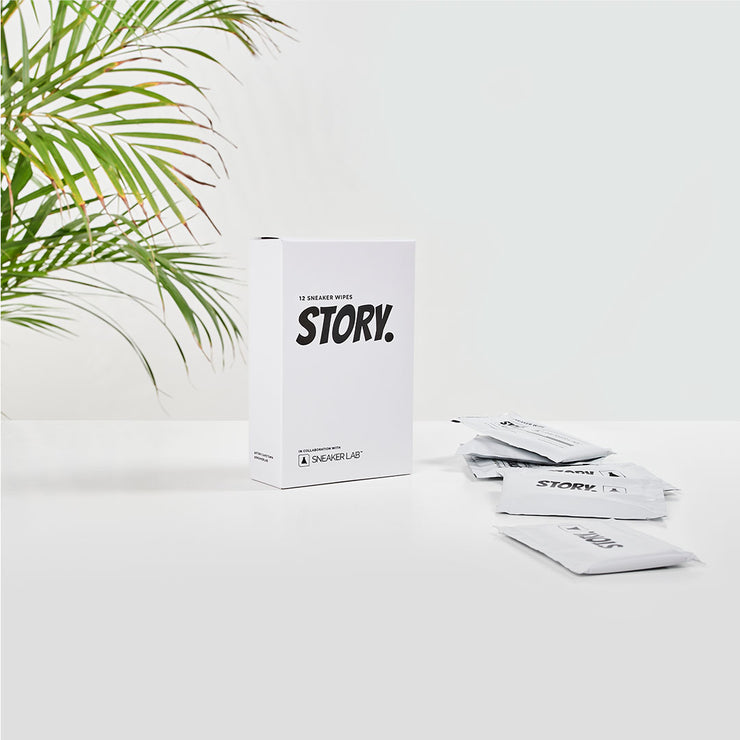 This is a proud one for us at Sneaker LAB as it is exciting to see two proudly South African brands come together on this collaboration. Plus, there is more to come...
We got in touch with Story's founder Chris Jack to ask him a few questions about the store and the collaboration.




Check out what he had to say below:
Introduce yourself and tell us more about what you do?

Hey, my name's Chris Jack and I am the founder & director of Story, South Africa's Premium Sneaker, Apparel & Collectibles Marketplace Store, as well as Sneaker Stories TV, a review channel for all things sneaker.

Tell us more about Story and why you started it?

Story was born out of a growing necessity for a safe & secure marketplace for people to buy and sell their sneakers, streetwear & the likes in South Africa.

Through my pages & YouTube channel, I realised that there was an ever-growing need for this as the culture was being too often exploited by "fake companies" trying to scam unsuspecting customers with knock-off products.

The majority of shoes I feature on my channel are rare, collectible & not easily available to purchase at retail level, which creates an ideal opportunity for people to get caught out with paying a premium for something that isn't authentic.

So to close this loop, essentially, I wanted to create a space that took the negative out of the equation, while offering sneaker and streetwear enthusiasts a place they could buy and sell stress-free, all while learning more about product, in an experience that rivals our international counterparts.

Where did your love for sneakers start?

My love for sneakers started through DJing and having an opportunity with adidas on a global campaign they were running. Long story short, I was given access to some amazing pairs to wear on a tour and the rest is history.

Tell us about the importance of caring for your sneakers?

Sneakers for me have always represented more than just the leather & rubber that constitutes them. I consider some pairs of mine, complete works of art and like any piece of art, it's important to keep them in the best condition at all times.

Why did you collab with Sneaker LAB?

Sneaker LAB has always been the pinnacle brand of sneaker cleaning product globally. Further to their products being highly effective, they are also the only true environmentally green sneaker cleaning brand on the planet. The bonus is, much like Story, they are a South African born & bred company with a team that cares about sneakers as much as we do – The perfect fit in my opinion.

What made you want to collab on the Sneaker Wipes?

Sneaker Wipes, in my opinion, are one of the greatest inventions ever. I take pretty good care of my shoes when wearing them, but the inevitable splash of dirt or a scuff here and there immediately puts those kicks at the back of the pile. With Wipes, I can clean my pair on the go and have them looking brand new without the hassle of a full cleaning process.

What's next for Story?

We have plenty to be excited about in the coming weeks and months. My core focus on Story is to expand our offering across the board for both our customers and consignors with some exciting new additions launching soon! Make sure to follow @Story.CapeTown or check out our site www.story.capetown to be the first to know!