JAIVA WENA BY DIRTY NATIVE

The LAB hosted our latest Artist Series collaboration, in our flagship store in Johannesburg, teaming up with young visual artist, Dirty Native.
We hosted an exhibition in The LAB, featuring a series of prints that explore South African dance culture.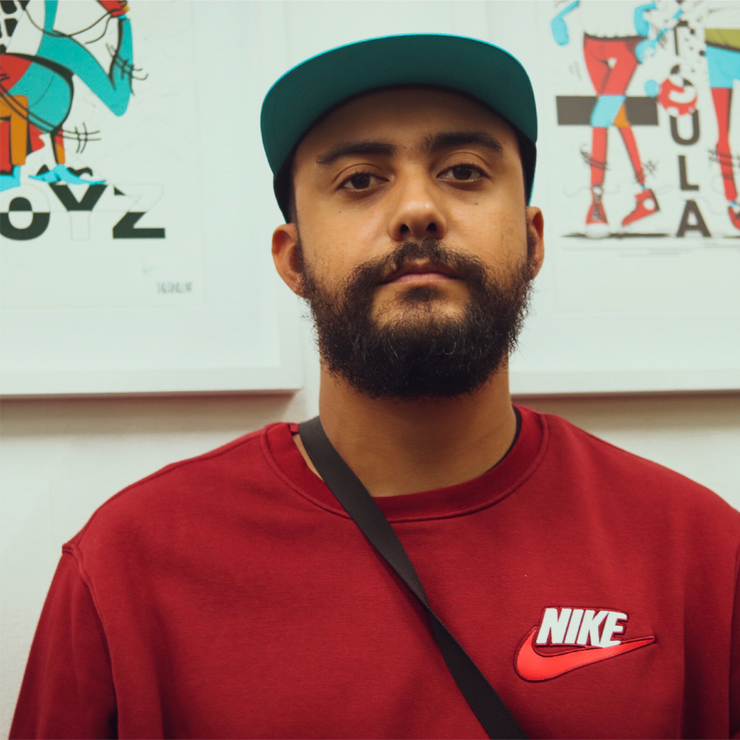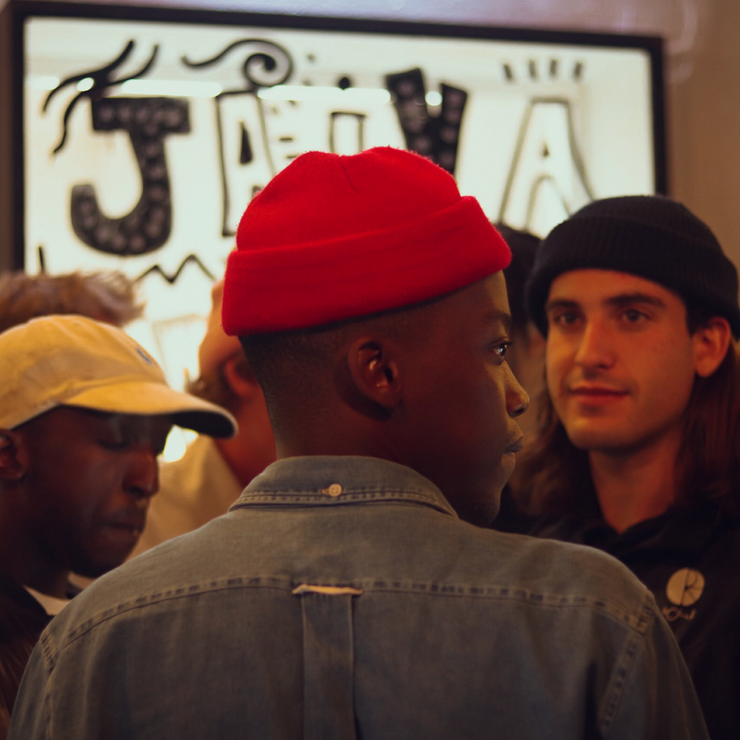 We recently caught up with Dirty Native to find out what makes this Johannesburg local tick.
If you missed out on the launch, check out the short film above: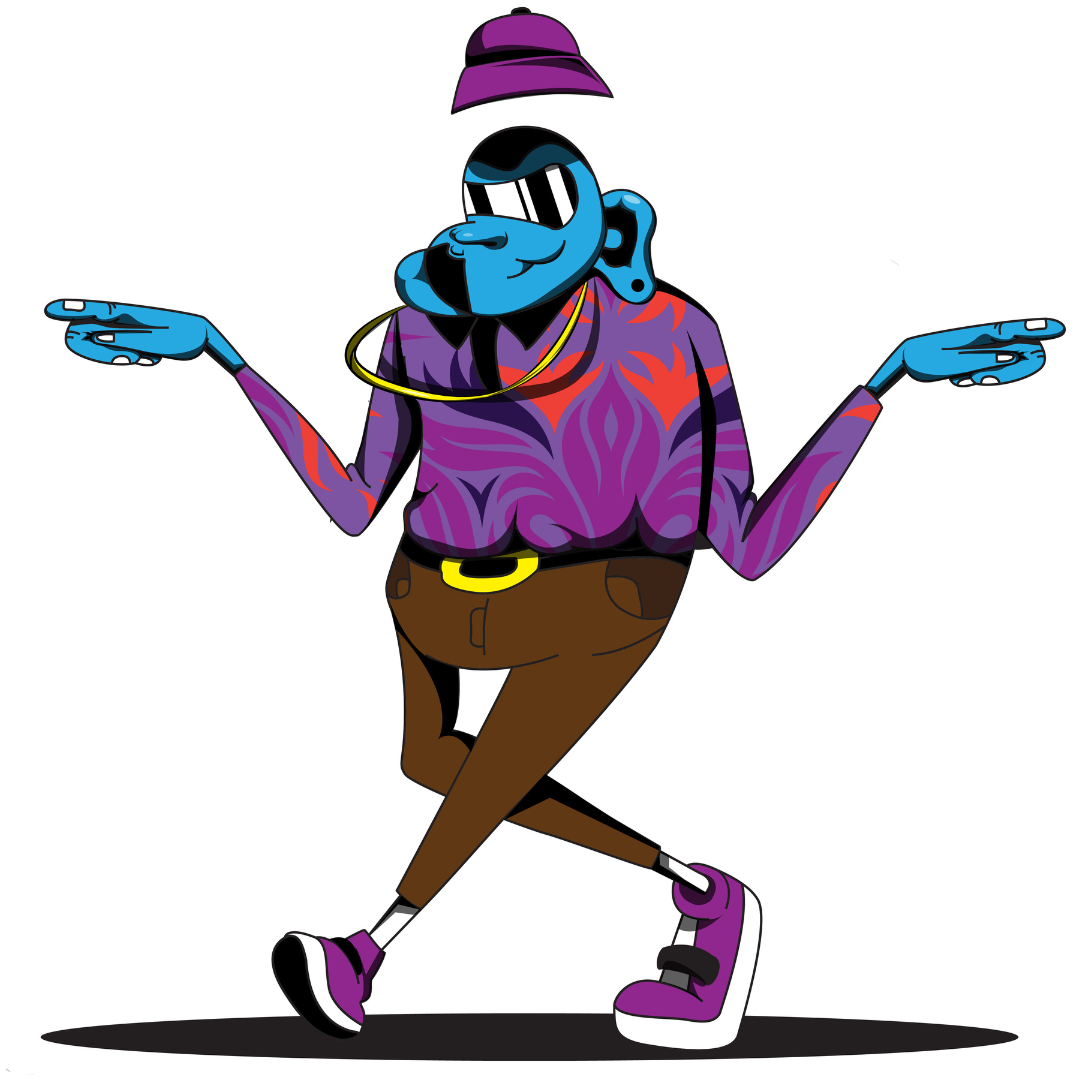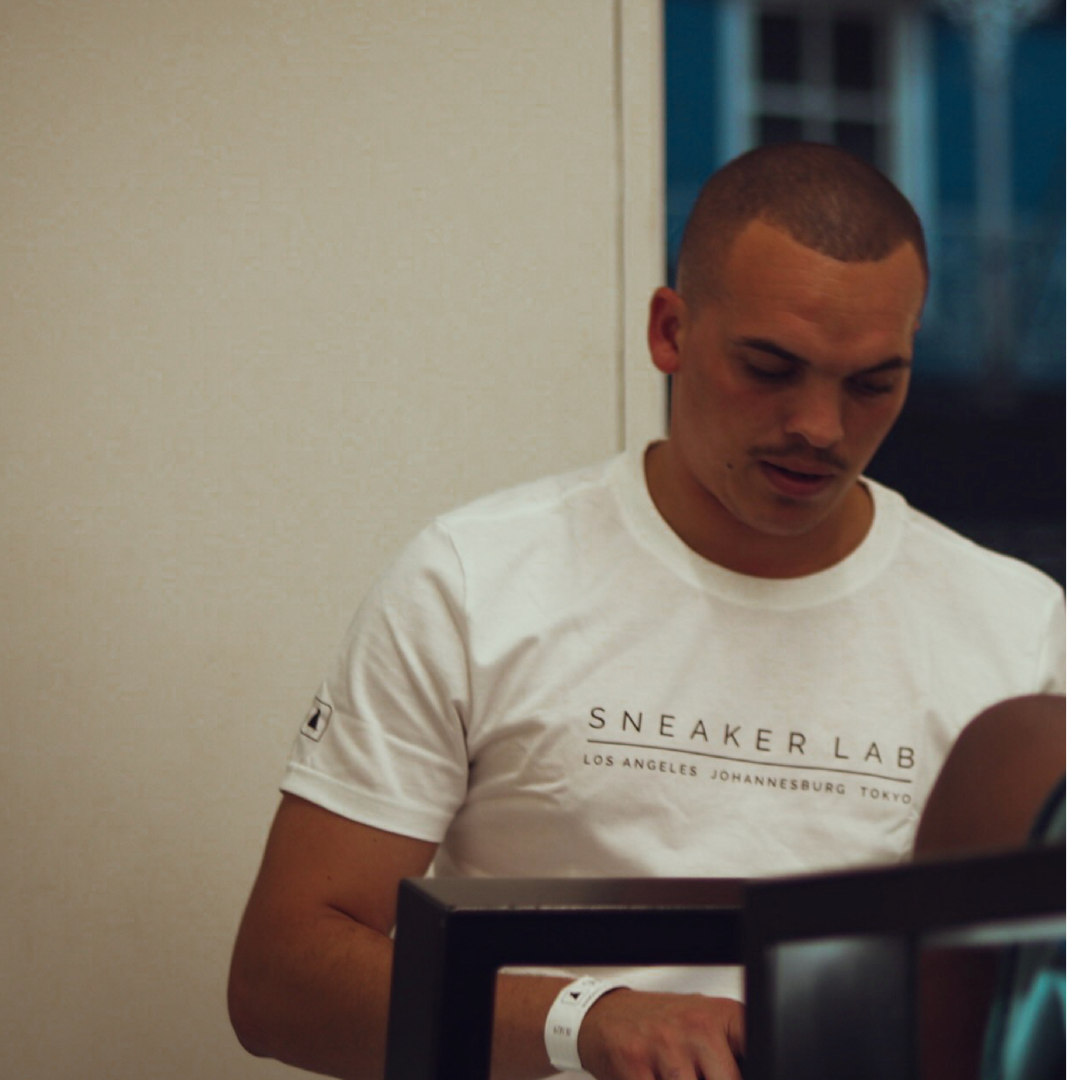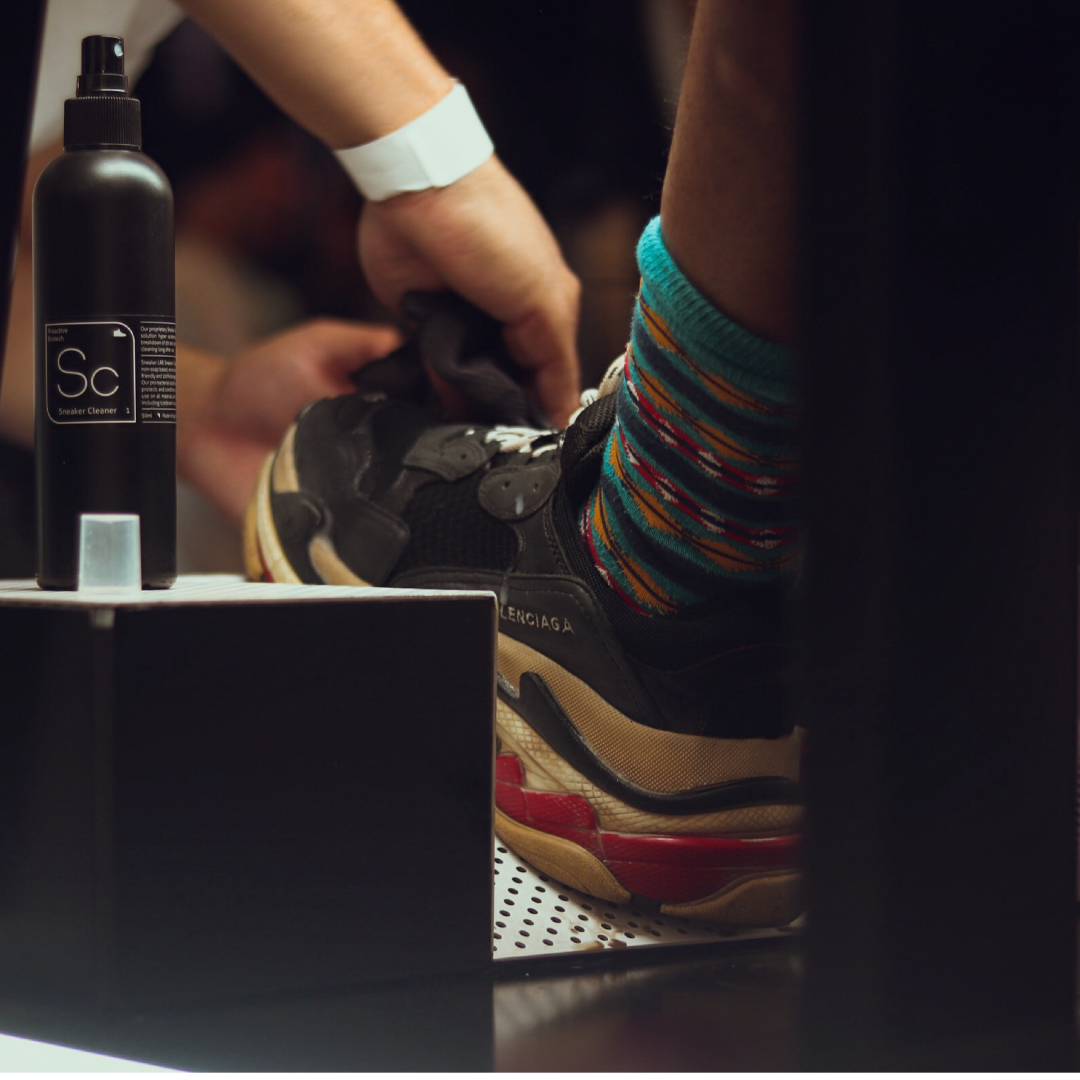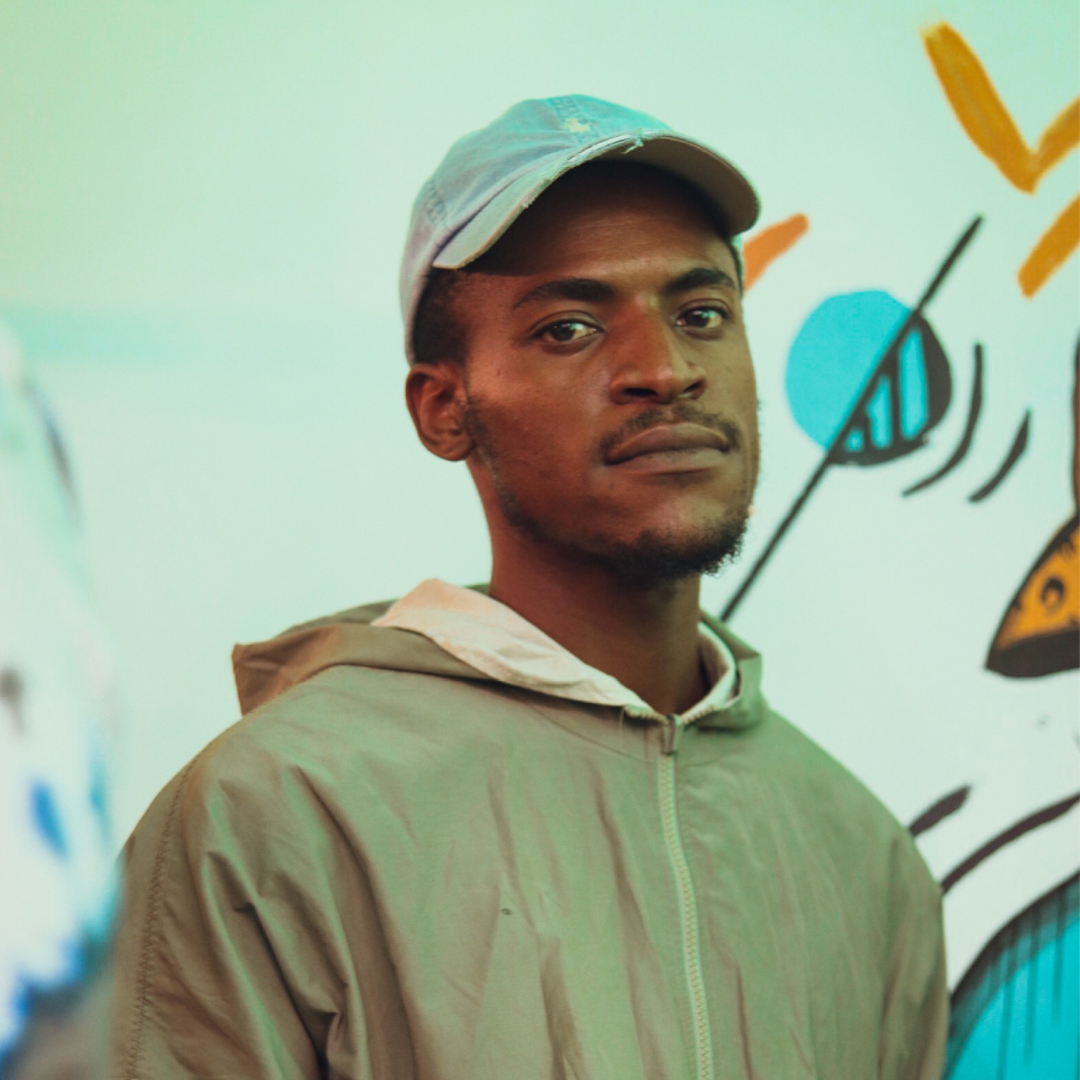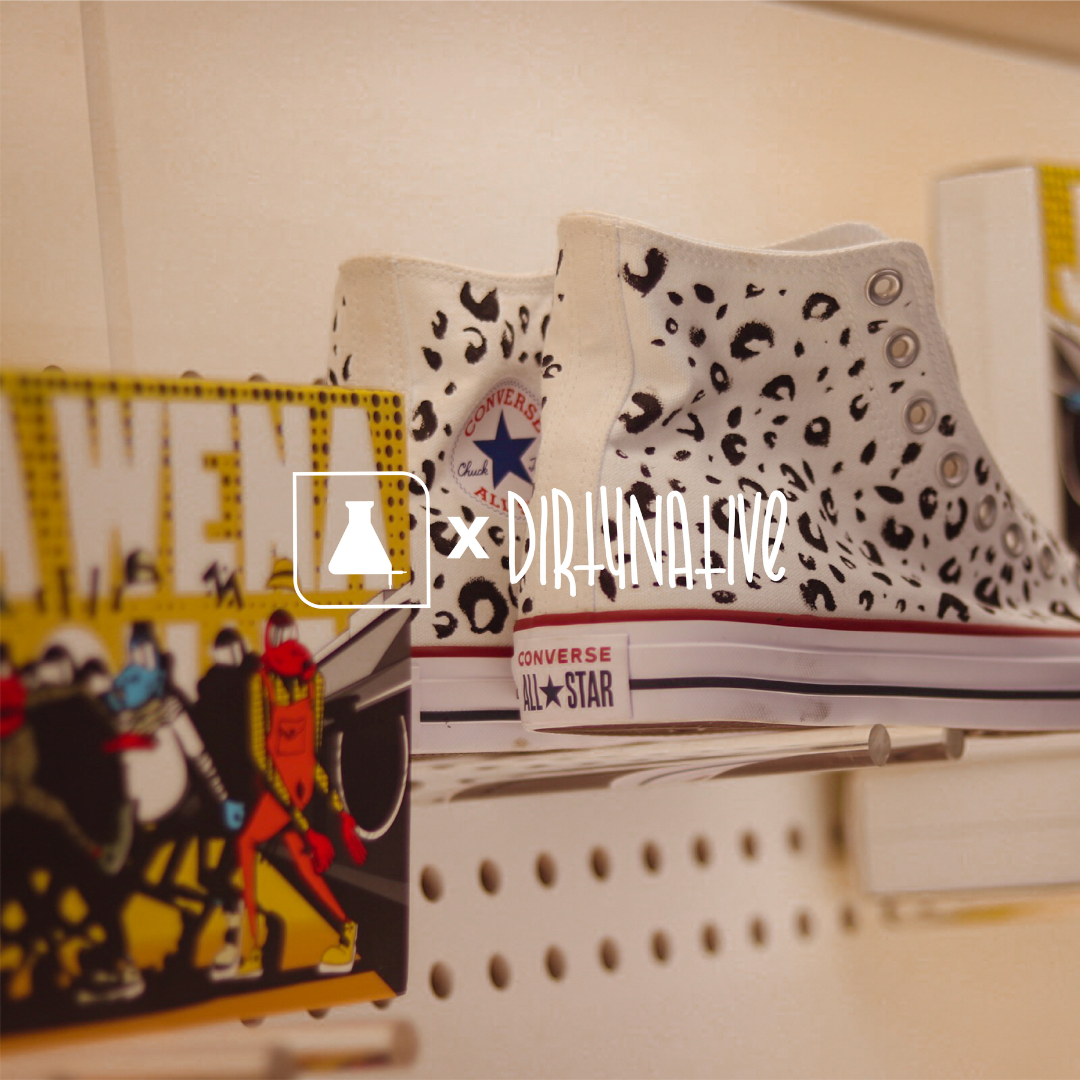 DO YOU FEEL LIKE WHAT YOU'RE DOING NOW IS WHAT YOU WERE BORN TO DO?
Definitely so, I mean I really tried to do a lot of things in my life. I have always felt lost and empty, but when I tell stories through my art, I really can't explain the wholesome feeling of peace and purpose that comes over me.

HOW DID YOU GET INTO CREATING ART AND ILLUSTRATION?

A very close friend introduced me to photography and photoshop back in 2014. I got really good at creating graphics, but I was always missing something. It was only in 2017 after I gave up my job that I learned how to draw for real. I used to draw a lot when I was younger, but I never wanted to be the guy at the mall drawing portraits. The urge to create never really left me - I properly got into creating art in 2018 and I instantly knew that this is what I wanted to do with my life.

YOU CURRENTLY RECEIVED A SCHOLARSHIP TO STUDY ART AT THE STELLENBOSCH ACADEMY OF ART. WHAT'S THAT BEEN LIKE FOR YOU?

It's been quite the experience. Besides the school, the overall experience of being in a new place, born and bred in Jozi, is a story on its own. I have been exposed to many challenges, not only my art but my perception of the world around me. The experience has changed the way I want to tell my stories. I have so much to learn and the journey is long, but my experience here is proving to be one that has transformed my creative process.

WHERE DID THE INSPIRATION FOR JAIVA WENA COME FROM?

I grew up in Soweto and it's the HQ of cool. As a young kid growing up in this environment I always saw the Pantsulas as the heartbeat of the community. They didn't create any of the roads but they sure as hell made them interesting to be on. Seeing them perform was the most beautiful thing I ever saw, growing up. I felt the responsibility, as someone who was inspired by them, to preserve their story and that's what Java Wena is. It's a time capsule that people in the future can revisit and gain a lot of insight into the history of this country.

WHERE DO YOU DRAW INSPIRATION FROM?
I draw inspiration from everything around me. Life is my biggest source of inspiration. My past, my experiences, the people around me and their understanding of life. Life has a funny way of teaching lessons and it's simply those lessons I learn from life that I am able to create. I really try to put people in other people's shoes in my work and that human experience can only be initiated once you know what their life is like in relation to yours. Life is Beautiful.

WHAT DO YOU WANT TO EXPLORE WITH YOUR WORK MOVING FORWARD?

Being a kid from areas that no one really cares about, a large portion of my life I felt my voice was stripped away from me. Not only did it feel like I didn't have a say, I also felt like my story didn't matter and therefore when I die my stories would die with me. I want my work to people a voice - those who are just like me and feel like no matter how loud they speak, their cries fall on deaf ears. I want to focus on the stories of inner-city kids who will be forced to grow up in silence. The kids hold power and I feel that once they see their voice has been given back to them, they will, in turn, create the change.

ADVICE FOR BEGINNING ILLUSTRATORS/ARTIST?

Just start. That little doodle you drew in your book that you feel like no one cares about. It matters and that doodle becomes a page, and that page becomes a wall and soon enough everyone can see what's going on in your head and can relate to it in ways you never imagined. It wouldn't have happened had you not started. You can't fix a mistake you haven't made, so don't be afraid to make those mistakes. You're amazing and you just need to start so you can realize it and that's all I can tell you.